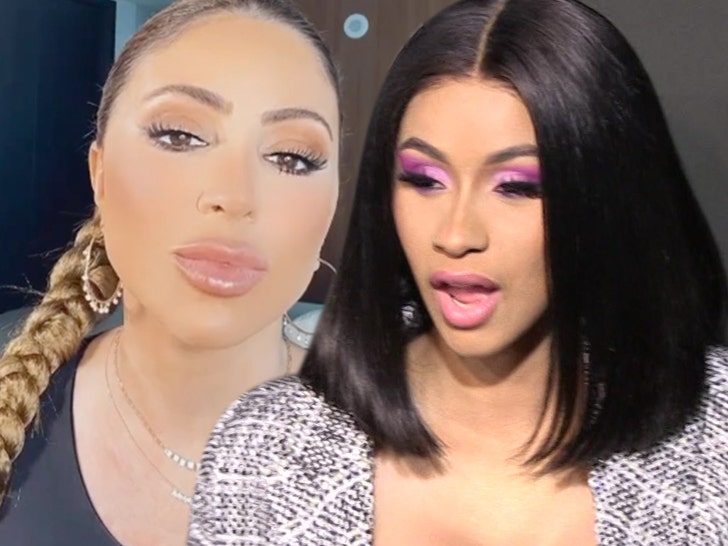 Cardi B called BS on Larsa Pippen's lofty sex life claims months ago — and now, more than half a year later, she's finally weighing in … and sticking to her bedroom story.
Larsa addressed the skirmish this weekend at BravoCon during a 'Real Housewives of Miami' panel … where the moderator brought up what Cardi said about her waaaaay back in April. It's super old news, but the dude brought it up anyway … and LP actually responded.
ICYMI … Larsa went on Andy Cohen's 'WWHL' and said she and her ex, Scottie Pippen, used to bang 4 times a day — but noted even that wasn't enough to save their marriage.
Reacting to that … Cardi went on IG live about a month later and called Larsa out for what she considered clout-chasing, not to mention tall tales of love-making. She said doing it that many times in a day means something's seriously wrong with either the man or woman.
Of course, she also took some vulgar shots … saying Larsa needed to "stitch your p***y up."
Now, all this time later … Larsa said this, "I don't know how can someone else comment on how many times I have sex, you guys?" she said, addressing the audience at the event in Las Vegas. "She wasn't in bed with us, so I don't know. I kind of feel like that was comical."
So, there you have it … Larsa says it happened, and that Cardi can zip it. FWIW, Cardi hasn't brought up Larsa up much since then — so her point is moot. Carry on, folks!
Source: Read Full Article