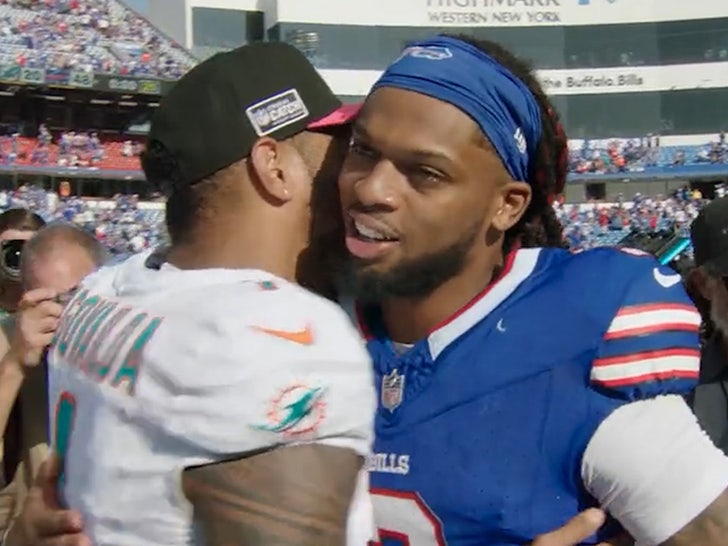 Damar Hamlin was showered with praise and encouragement in his first regular season game since suffering cardiac arrest in January … and hot mics captured emotional conversations with teammates, opposing players and the man he credited with saving his life.
The Buffalo Bills safety took the field against the Miami Dolphins on Sunday … and understandably, he was reminiscent of the moment his life changed forever during Monday Night Football nine months ago, as well as his journey back to playing condition.
25-year-old Hamlin had a special moment with Bills trainer Denny Kellington prior to kickoff … with the staffer telling him, "Have fun today, brother."
"Love you, Denny," Hamlin replied.
Kellington is the man who performed CPR on Hamlin as a team of medical professionals fought to restore his heartbeat on Jan. 2 … and Damar later referred to him as "the savior of my life."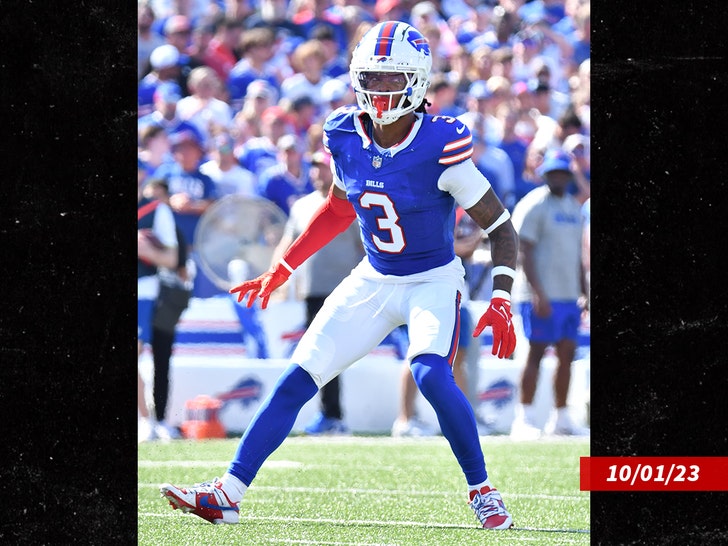 Hamlin also had a conversation with Tua Tagovailoa after the Bills' 48-20 win … with the Dolphins QB saying, "How you feeling, babe?"
"You guys keep going, man. We'll see you guys again … best of luck, stay healthy."
Hamlin — who revealed back in April his medical emergency was the result of commotio cordis — was a part of special teams during the game … taking the field for the majority of kickoffs and punts.
Source: Read Full Article