The women of Bravo were all about "Captain Daddy," who stripped off his shirt for the crowd and opened up to TooFab about being the #1 crush of the con.
The name on every woman's lips at BravoCon 2023 this year was Below Deck hottie Captain Jason Chambers.
Dubbed "Zaddy of the Sea" by Bravo, Chambers was easily the man nearly all the single ladies — and some married ones — had their eye on. And they were not shy about making it known.
The many, many female stars of shows including Real Housewives, Winter House, Vanderpump Rules and Southern Charm were all asked who they were looking forward to meeting at the big fan convention, with a lot of them name dropping Chambers as the guy they most wanted to spend some time with.
And after seeing this video of him below, we're not surprised.
Waiting for your permission to load the Instagram Media.
Instagram Media Unavailable
By the time TooFab got to speak with him (below), his name had already been mentioned by at least two interview subjects, with Jason asking, "Who did? I want to know!" Those two women were Ashley Darby of Real Housewives of Potomac and Rhylee Gerber of Winter House.
While Darby said she was "still learning how to date" following her 2022 split from husband Michael Darby and subsequent breakup with Summer House boyfriend Luke Gulbranson, she acknowledged there were "some little cuties around" BravoCon this year. "I do think Captain Jason is one of those cuties," she added, saying, "If we chat, great!"
When we informed her LuAnn De Lesseps — who also confessed to "flirting away" with Chambers during a BravoCon panel herself — also had her eye on him, Darby responded, "Let the best woman win!"
For what it's worth, Jason and Ashley were photographed chatting, though it's unclear if anything came from it. While Andy Cohen hoped both Lu and Ashley had successful BravoCons when it came to finding a love connection, he also seemed to be Team Luann when it came to Chambers.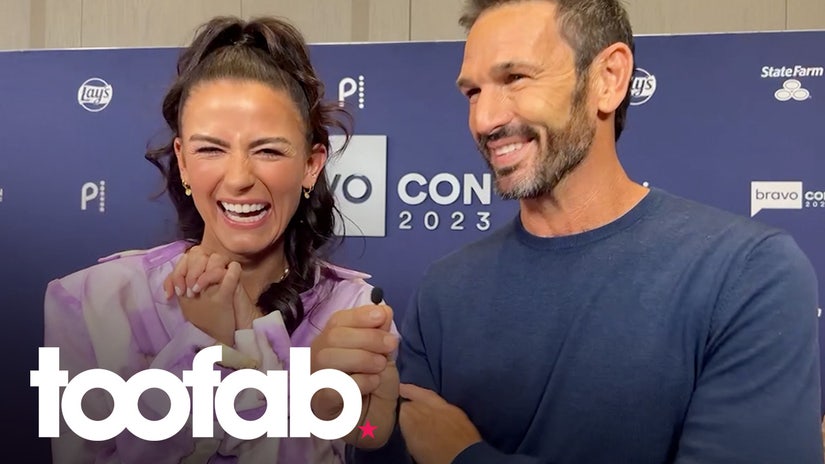 Meanwhile, when asked who the women of Winter House would love to add into the mix, Rhylee was pretty direct with her response. "Who would I bang? Captain Daddy," she told TooFab. "I wanna make him chase me, first man ever."
"Lala, Olivia, there's so many women that want Jason," Chambers' costar Aehsa Scott said when we spoke with the pair in the press room, referring to both Lala Kent and Olivia Flowers. "No comment!" exclaimed Chambers, who then spoke more generally about all the people he's met at the event.
"Last BravoCon I made some great connections and to see them back here has been fantastic," he said. "We were fish out of water last year, and now we're not. A lot of people know who we are from Season 2 and we're getting to meet more of the celebs and get better connections with them."
Waiting for your permission to load the Instagram Media.
Instagram Media Unavailable
Chambers' connection with Kent, however, was pretty apparent.
The two both spoke about one another in interviews, Jason stepped in to stick up for her during one panel amid a tense moment between Lala and her Vanderpump Rules costar James Kennedy (above) … and the pair even posed for a photo together, which they both shared to their respective Instagram pages.
Kent's post exposed yet another star crushing on him, as RHONY's Brynn Whitfield commented, "I'm peanut butter and jealous 😒" Kate Chastain, meanwhile, called them a "POWER COUPLE" in her own comment.
Waiting for your permission to load the Instagram Media.
Instagram Media Unavailable
At one point, Chambers said he "shipped" himself with newly-single Lindsay Hubbard after seeing a photo of her — adding he'd take things slow following her breakup with Carl Radke. She reacted to his comments at the event as well, telling Page Six, "You know, I read an article that Captain Jason had his eyes on me. I'm ready to go down under."
Other stars who threw their names into the ring were both Sutton Stracke and Garcelle Beauvais — while The Real Housewives of Dubai's Caroline Brooks said she actually kissed Chambers at one point over the weekend, though it was innocent.
"He kissed me. I guess I got lucky," she told E!. "He was flirting with me first, so I flirted back. I went in for the Dubai double [kiss] and then he went straight for the middle. And I was like, 'Hello! Hi! Welcome to Las Vegas.'"
"There was no tongue, it was just a peck," she added.
Ariana Madix, who has a boyfriend, also said he was cute … while Marysol Patton from RHOM also revealed during a BravoCon Live taping she fancied him too.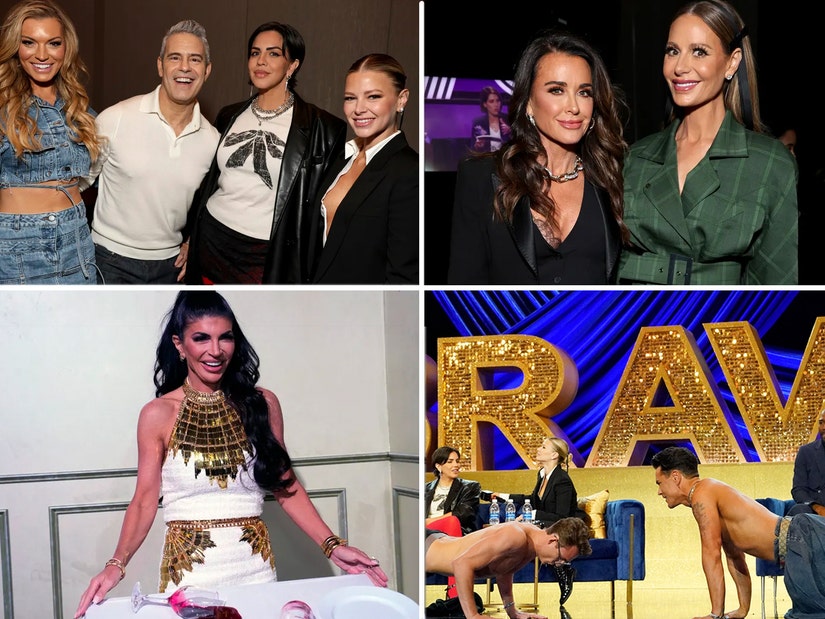 Source: Read Full Article