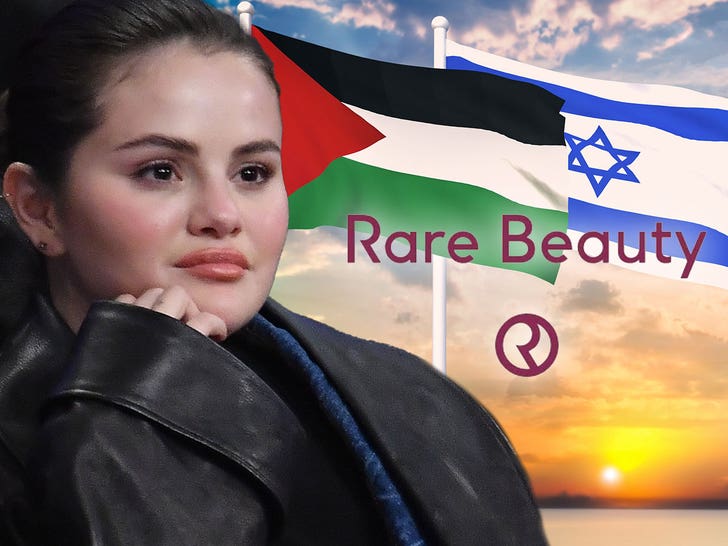 Selena Gomez tried speaking on Israel-Palestine — but ended up saying a whole lot of nothing/getting dragged … but now, her company seems to be clarifying where she stands.
The singer-actress's very own Rare Beauty — of which she is the founder and chairwoman — just posted a lengthy statement on the war in the Middle East … and right off the bat, it seems like they're leaning way more pro-Palestine here.
Waiting for your permission to load the Instagram Media.
Rare Beauty's IG account threw up a photo of a maroon square with the words "Humanitarian Crisis in Gaza" superimposed below. So, yes — that alone tells you how they view things.
Their caption is a mouthful, and they certainly try to walk the line … but even there, RB makes clear that they do not condone or support what's going on on the Palestinian side of this situation — namely, Israel moving in to the area and trying to snuff out Hamas.
Of course … there've been a lot of casualties along the way, and that's where Rare Beauty draws the line — saying, "Thousands of innocent Palestinian civilians have been killed in Israeli airstrikes & millions of civilians have been displaced & left without access to food, water, medicine, or basic necessities for survival. A large number of these victims are children. Palestinian civilians must be protected, period."
The company continues … "We remain heartbroken by the horrible terror attack against innocent civilians in Israel on October 7th, many of them also children. There is no situation where attacks on civilians are acceptable. We strongly denounce any & all forms of anti-Semitism and Islamophobia."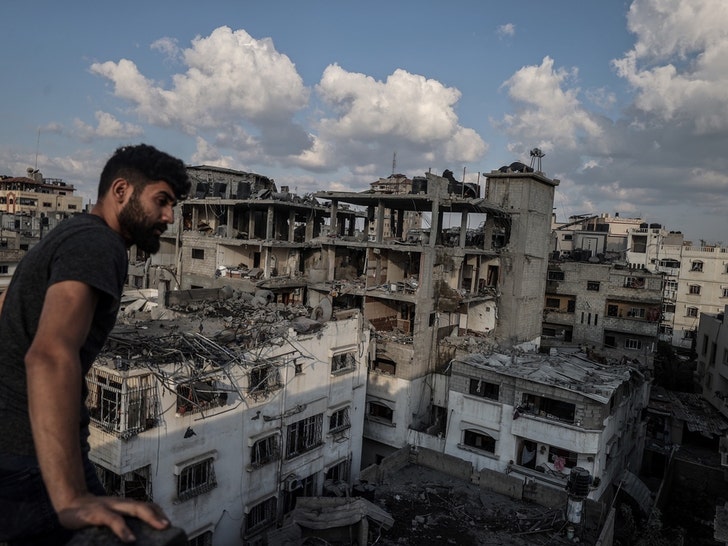 Here, they're acknowledging the slaughter of 1,400 Israelis … and saying that attacks on civilians are wrong. However, at this point, it seems they're focusing on Palestine in that regard.
What's interesting about Rare Beauty's stance here is that it seems to be a much more clear message than what Selena initially posted last week … when she attempted to wade into the controversy, but caught a lot of flak by seemingly putting the focus on herself.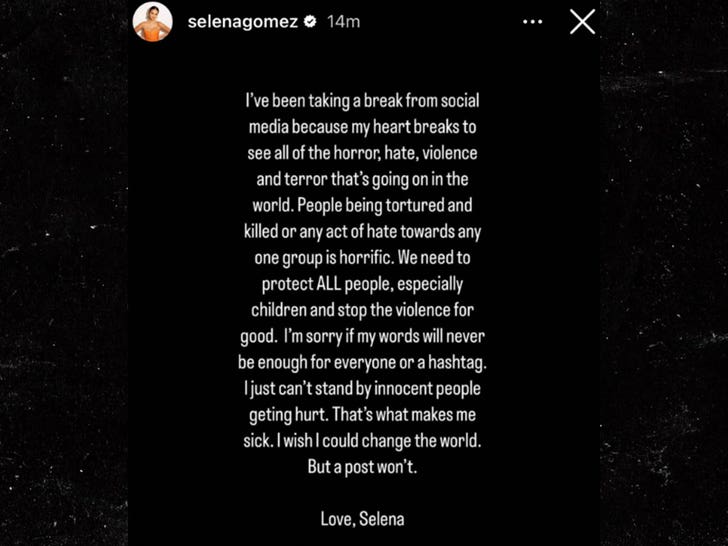 She did say that she doesn't stand for any act of hate — but it was a little vague on which side of the aisle she was saying that for. Now, Rare Beauty is clarifying … it's both sides.
But, what can't be denied is that they feel like Israel's response is overboard at this point — evidenced by what they characterize as a crisis in Gaza. That echoes the mass demonstrations taking place all over the country right now … most of which are pro-Palestine.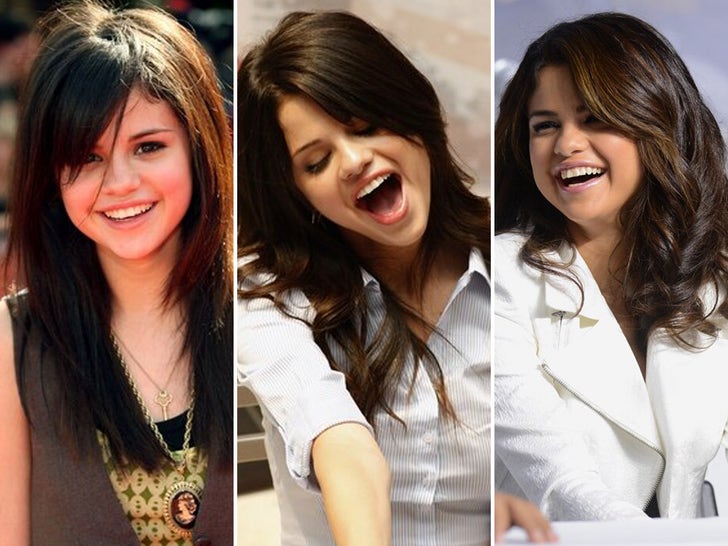 While Selena might've had a hard time communicating her feelings, her LLC stepped in and appears to have spoken on her behalf. You know they wouldn't post this without her sign-off.
Rare Beauty guides people to a number of resources in their IG post, and they also note they're going to be donating to a number of orgs that provide international aid. They're also calling on everyone to be kind to each other in these troubling, scary times.
Source: Read Full Article