"It's the same with me and Victoria," the former athlete said of his romance with former Spice Girl Victoria, noting they've now been together for "almost three decades"
David Beckham is no stranger to relationships in the spotlight, and the soccer star is sharing his advice for Taylor Swift and Travis Kelce.
Beckham spoke to People while at the premiere of his new docuseries Beckham, where he said that "there's a lot of noise around Taylor at the moment."
"Taylor is an amazing talent and she's an amazing person, and she deserves to be happy," said Beckham.
"Whatever she does and whoever she's with, as long as she's happy, that's the most important thing," he added.
When asked if he had any advice for the fellow pop-star and athlete couple, Beckham said that it's important that the two find time for just each other.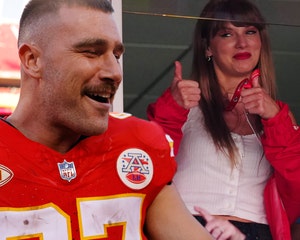 Taylor Swift Fans React to Appearance with Travis Kelce: See the Best Memes and Reactions
"It's the same with me and Victoria. We've been together now 26 years, almost three decades. We've got amazing kids, we've built businesses, but we make time for each other," shared Beckham.
He also noted that he and Victoria "respect each other" and that "you have to work hard at these things."
Swift and Kelce have sent fans in a frenzy after Swift has been attending NFL games to cheer him on.
After weeks of dating speculation, Swift was spotted leaving a Kansas City Chiefs game alongside Kelce. The pair also strode next to each other after the game as they exited the locker room in a video captured by radio host and former NFL player Jarrett Payton.
The singer stepped out to her second NFL game in a row to see Kelce play again, this time with the Chiefs against the New York Jets.
Taylor was accompanied by an all-star cast of friends, including Hugh Jackman, Blake Lively, Ryan Reynolds, Sophie Turner, and Sabrina Carpenter. Brittany Mahomes, wife of Patrick Mahomes, also made an appearance with the group. Also in attendance were Queer Eye's Antoni Porowski, Swift's brother, Austin Swift and Deadpool director Shawn Levy.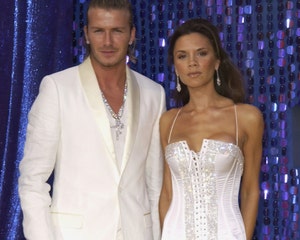 Victoria Beckham Used to 'Stalk' David Beckham at Soccer Games Before Dating
As for the Beckhams, Victoria previously opened up about having to meet up with David in car parks to avoid being seen.
In the trailer for new docuseries Beckham, which chronicles the footballer's life and was released Tuesday on Netflix, the former Spice Girl said her manager kept saying, "try and keep it under wraps."
"So we would meet in car parks and that's not as seedy as it sounds," she continued.
The trailer cuts to David, who says, "Classy," with a laugh.
According to the film's description, "BECKHAM is a four-part Documentary Series Directed by Academy Award® Winner, Fisher Stevens and Produced by Academy Award® Winner, John Battsek – launching October 4 2023, only on Netflix."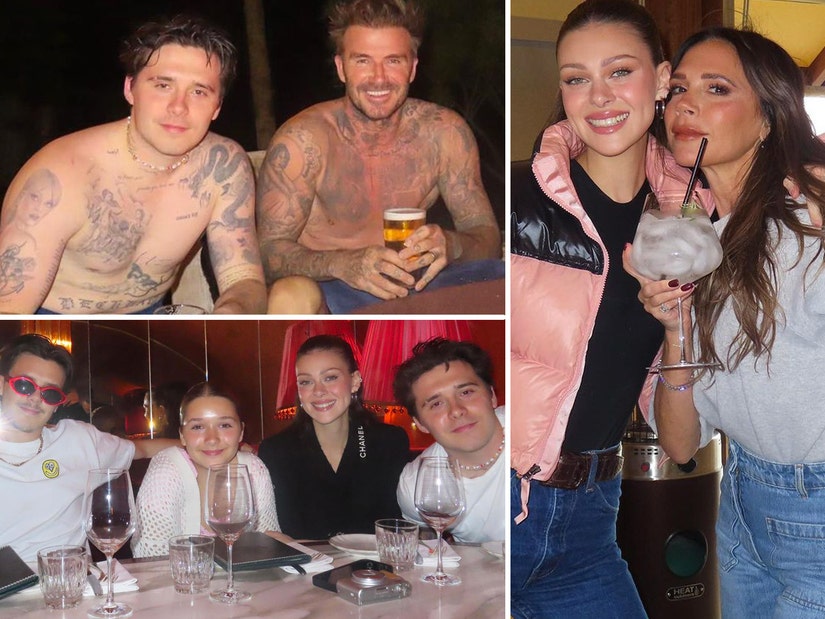 Source: Read Full Article