Luxury timepiece purveyor Movado has teamed up with American artist Kenny Scharffor a collection of watches and accessories featuring the creative's whimsical designs. Movado's signature Bold TR90 model, as well as necklaces and bracelets, were used as the creative canvases for Scharf's rich color palette and abstract illustrations. "Time is a mind-blowing concept that I have been dealing with in my work," Kenny Scharf said. "I use the past, the present and the combination there of including time, no time, every time and chaos, equaling infinite creative possibilities."
This highlights a more playful direction for Movado, leaning deeper into the ongoing trend of luxury watchmakers imbuing livelier details to its more traditional, minimalist heritage models. While we've seen the use of vibrant stones, crystals, abstract designs and even emojis from other brands, Movado takes it one step further by giving an artist like Kenny Scharf the freedom to apply his colorful creative direction to Movado watches and accessories. The collection is sure to garner the attention of the most dedicated art and watch collectors around the globe, marrying the worlds of pop art and luxury accessories.
Six variations of Movado's Bold TR90 model make up the timepiece collection. The watches incorporate Scharf's signature artworks: the Kosilingo, Micro Stellar Viera Panasonic Sparkle Rainbow and Blobzmos. Each is displayed vibrantly within the dials and straps of each watch. One of the standout pieces include a TR90 emblazoned with floral motifs and Scharf's 2021 Micro Stellar artwork on the dial. Another choice design features the artist's quirky characters embossed on the strap within the backdrop of a galaxy-inspired print. "We chose the TR90 model due to the use of the TR90 material itself," a designer from Movado said."The TR90 gives us the ability to make the case any color we want, and felt that utilizing the bright, vibrant color found in his artwork was the best way to capture the spirit of his art within the product." Each timepiece in the collection features a stainless steel 42mm case ring and White Swiss Super LumiNova accents that illuminate for up to six hours.1 of 3
© Kenny Scharf. Licensed by Artestar, New York2 of 3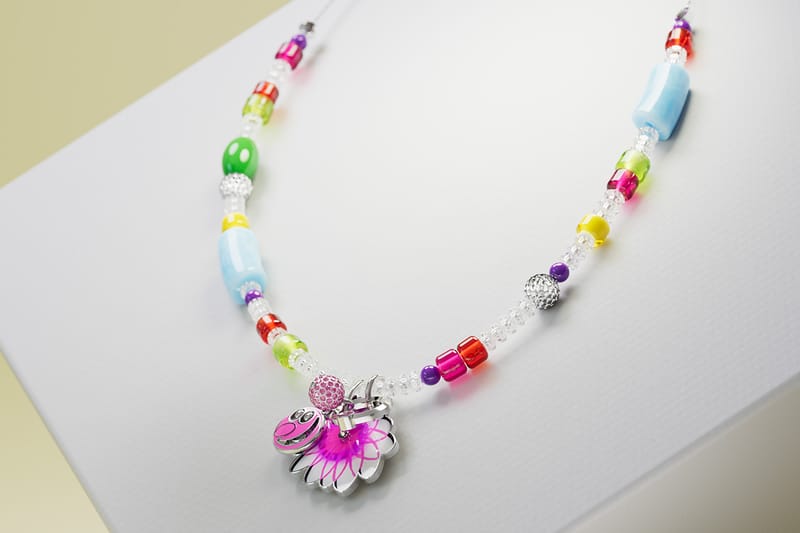 © Kenny Scharf. Licensed by Artestar, New York3 of 3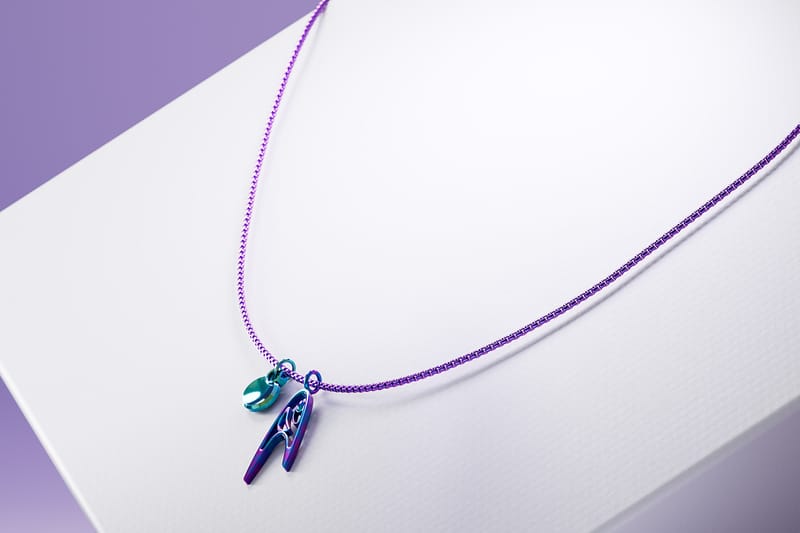 © Kenny Scharf. Licensed by Artestar, New York
In addition to watches, the Movado collection alongside Kenny Scharf also consists of vibrant jewelry. The Mixed Material Charm necklace possesses a special feature being the only necklace with a crystal pave link that reflect the cosmic landscape of Scharf's 2021 painting, Blobzmos (© KENNY SCHARF. LICENSED BY ARTESTAR, NEW YORK). Their accompanying charms reference characters from another 2021 work from Scharf titled, Viera Panasonic Sparkle Rainbow (© KENNY SCHARF. LICENSED BY ARTESTAR, NEW YORK). Additionally, the Bike Chain bracelets within the jewelry pieces feature the artist's eccentric characters alongside Movado's signature dot motif for a playful touch.1 of 2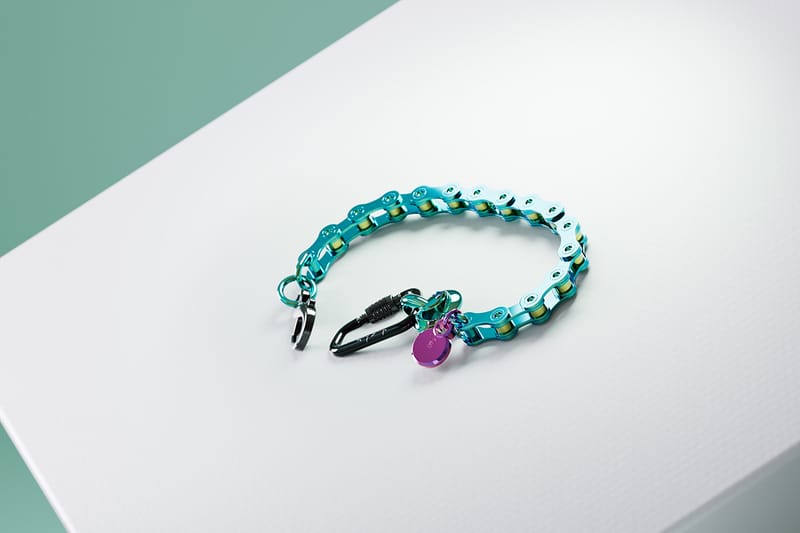 © Kenny Scharf. Licensed by Artestar, New York2 of 2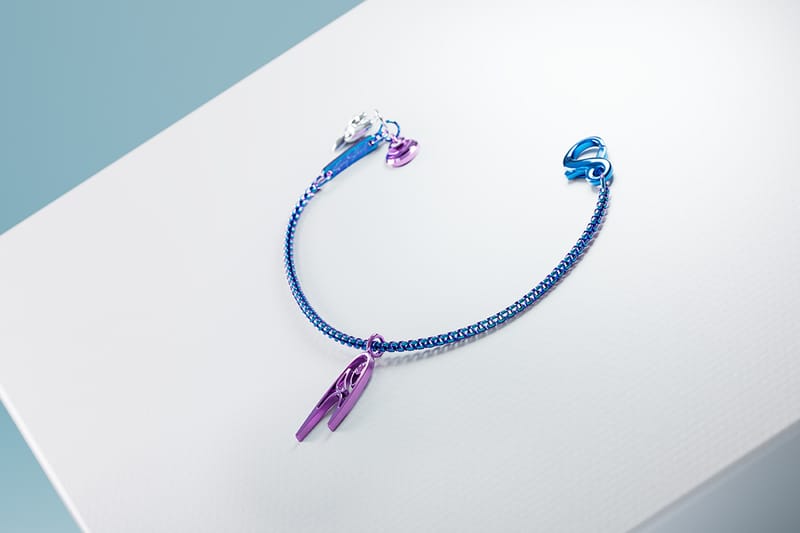 © Kenny Scharf. Licensed by Artestar, New York
Native to Los Angeles, Kenny Scharf started crafting art pieces at a young age. He then utilized a no-boundary approach to surrealist art. As he progressed into his career, the famed artist leaned into graffiti, sculptures, murals and experiential installations, becoming a fixture within New York's Lower East Side underground art scene. His unique canvas paintings, utilizing an array of painting techniques with acrylic paint, oil, spray paint and diamond dust featuring cartoon aliens, monsters and doughnuts pushed him further into art stardom.
Kenny Scharf's legacy and long list of accolades in the art world has made him a global creative force. Movado's partnership with Scharf transcends the watch brand across creative cultures, especially fashion as well. For luxury fans, art aficionados and watch collectors, wearing the timepieces alongside understated looks will give any outfit a pop of color. For sophisticated flair, the watches are well suited for wardrobes that showcase vibrant patterns and artful prints. Retrospectively, the necklaces and bracelets can also be worn in the same manner as the watches for complete looks that are not only versatile but also art-inspired.
Movado and Kenny Scharfs' collection launches this November on Movado's website. Prices will range from $395 to $795 USD.
© KENNY SCHARF. LICENSED BY ARTESTAR, NEW YORK
Source: Read Full Article