Hello! Like many people, I am employed in a business where trust, cooperation and teamwork are absolutely vital to the survival and functionality of the business. Last month I was asked to find an activity for the business to do which would build trust, require teamwork while still being fun and a memory for the team to remember at the same time. So, after a long time thinking I finally chose to find an Escape Room, and for our experience, we chose Escape Hour, here is my review.
Why did I choose Escape Hour?
Within our local area there are various Escape Room's which I could've booked instead, so, why did I choose Escape Hour? The first reason was that I heard from friends that it was the best within the area and that for its price it was the best experience you could get. After looking at their website (escapehour.ca) and customer reviews (which were all positive) I decided to book the Cypherspace Escape Room for our team.
What was the experience like?
The experience was very, very gripping and a lot more immersive than I expected, especially after experiences with other Escape Room's I had within the area. The story of the 'Cypherspace' Escape Room fitted perfectly with the environment we had to navigate and explore and fitted with all the clues we had to find in order to beat the Room.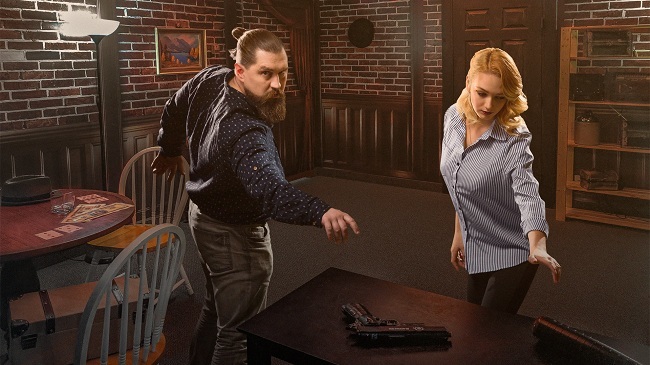 Overall it was a very fun experience for everyone involved and the staff made sure that if anything were to go wrong that they would help us out immediately. It was a gripping and fun experience which definitely helped create memories among our team members and have built high trust and have made us better team workers, something which is important for any business.
Should you go?
Yes, you should! It was an extremely pleasurable experience when we went and with its cheap prices (24.99 CAD) while having such an immersive story we say it would be stupid for you to be visiting this area of Canada and choose a different Escape Room over Escape Hour. It is perfect for birthday parties (will definitely phase and excite the younger ones), family outings, a fun place to go to when on holiday, celebrations, reward treats, business trust-building, basically everything you would go to an Escape Room for.
Thank you for reading our article, we hope you enjoyed and make sure to visit Escape Hour if your ever in the area, thanks once again and bye!