Once home to the Industrial Revolution, Birmingham is a city that champions culture and heritage. From its historic architecture to its majestic waterways, the UK's second-largest city is also home to a vast amount of talent.
Looking back to the likes of Ozzy Osbourne, who became a founding member of Black Sabbath in 1968, Birmingham has also birthed new-school talent, such as emerging streetwear brand, Bene Culture – who just presented a new collaboration with fellow West Midlands icon, Jorja Smith – and Real Madrid star boy, Jude Bellingham, who has gone on to show that there are no limits to raw ability partnered with pure determination.
Birmingham-born, 23-year-old street artist, Mason Newman, has stood by this same sense of creative drive throughout his career so far. The artist has just unveiled his first-ever collaborative project, partnering with Ed Hardy for a limited-edition collection that merges the DNA of both Newman and Hardy's eye for modern tattoo styling that's forayed into super-heavy graphics on clothing.
After launching on September 29, the collaboration fused Mason Newman's distinct style with the iconic aesthetic of Ed Hardy. The end result created a collection of one-of-one Ed Hardy jackets, customized by Newman's graffiti-inspired designs that can be spotted on various street corners around his home of Birmingham and beyond.
The collection – which is brought to life by campaign stars, Henrie Kwushue and rapper, Felix the 1st – was also auctioned to raise money for youth mental health organization, Mind. "We're thrilled to join forces with Mason Newman for this exciting project," Libby Hill, Content and Social Manager at Ed Hardy, said.
"This is an exciting time for Ed Hardy, as we move forward with the brand for a new generation. We're excited to include Mason as part of this journey – this first artist other than the legendary Don Ed Hardy himself to have his work and character put on Ed Hardy garments."
Now, following the presentation of the new collection, Hypebeast caught up with Mason Newman to discuss his design process, what his home of Birmingham means to him, his main inspirations, and much more.1 of 4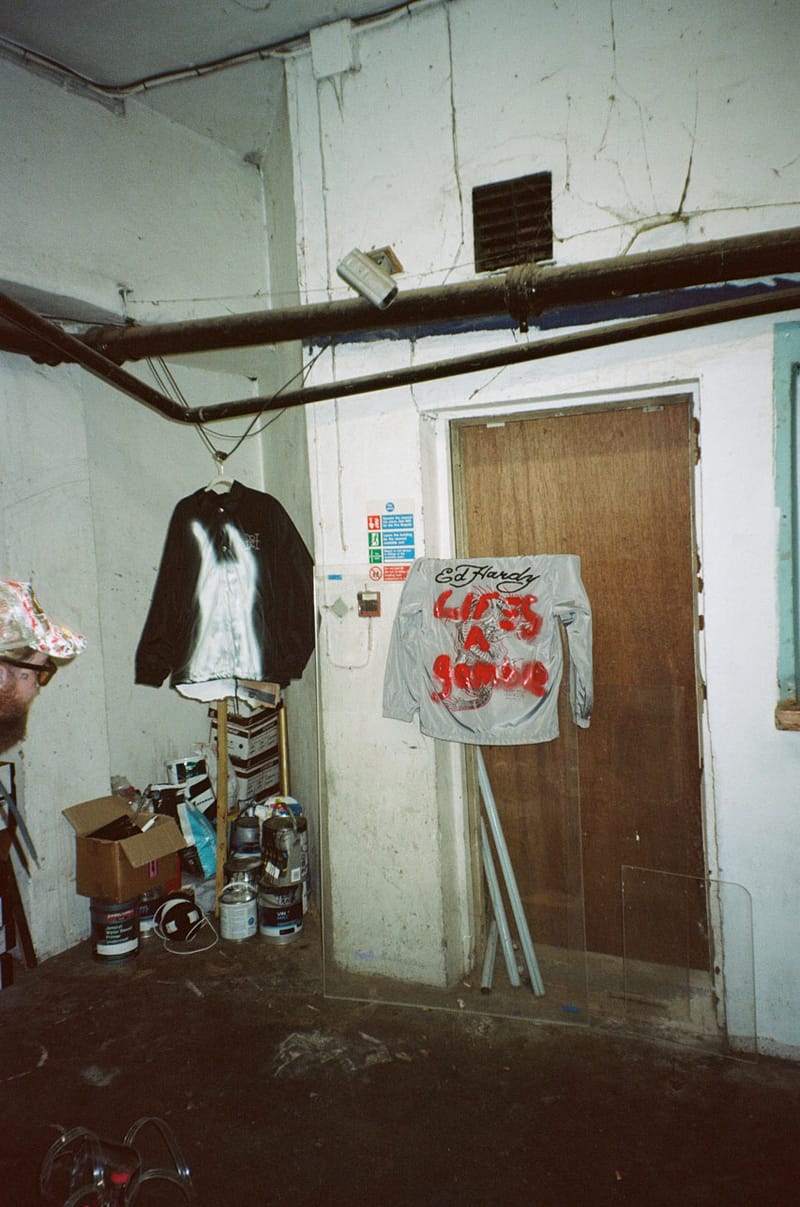 Ed Hardy2 of 4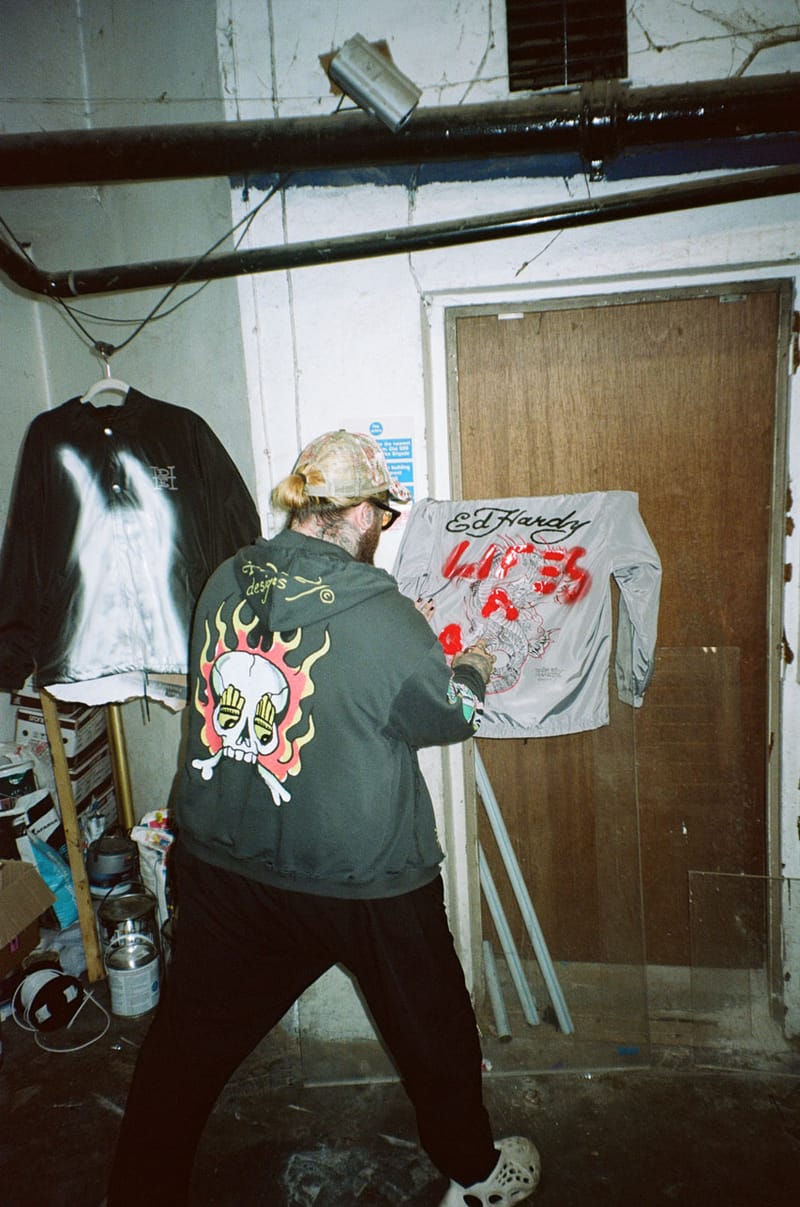 Ed Hardy3 of 4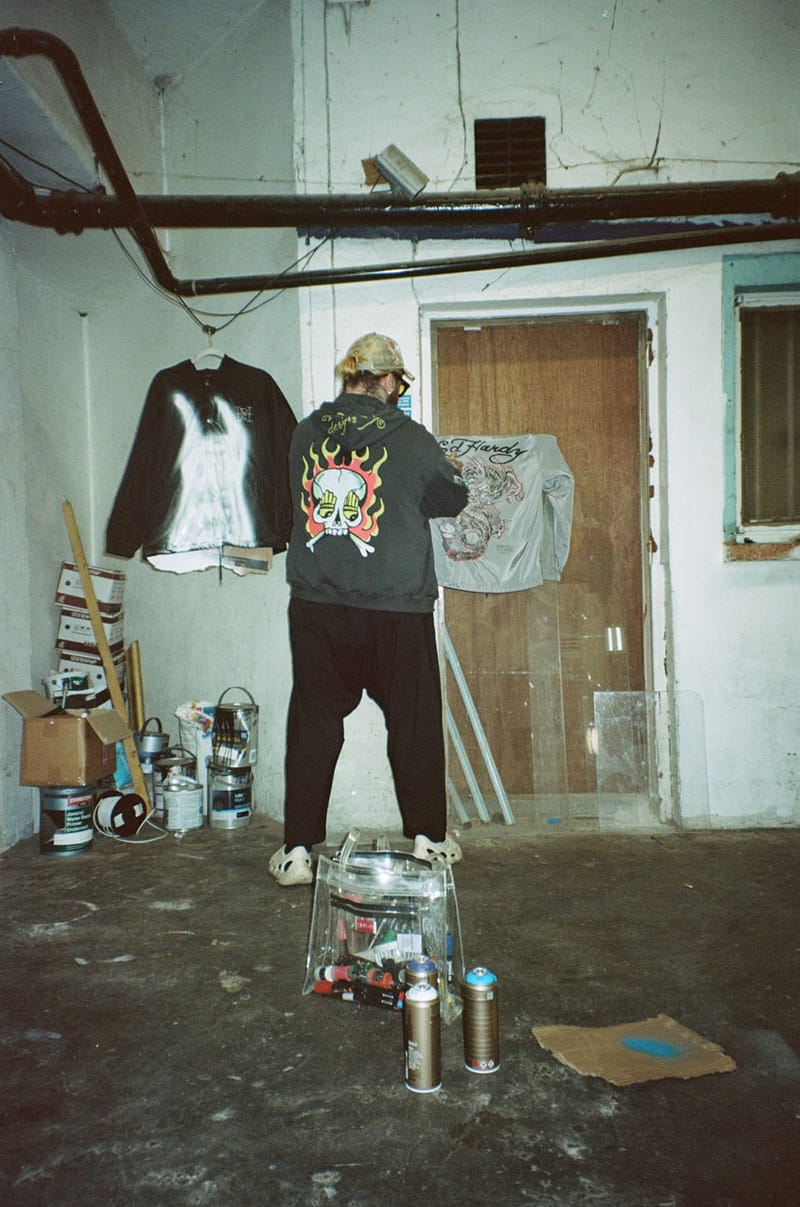 Ed Hardy4 of 4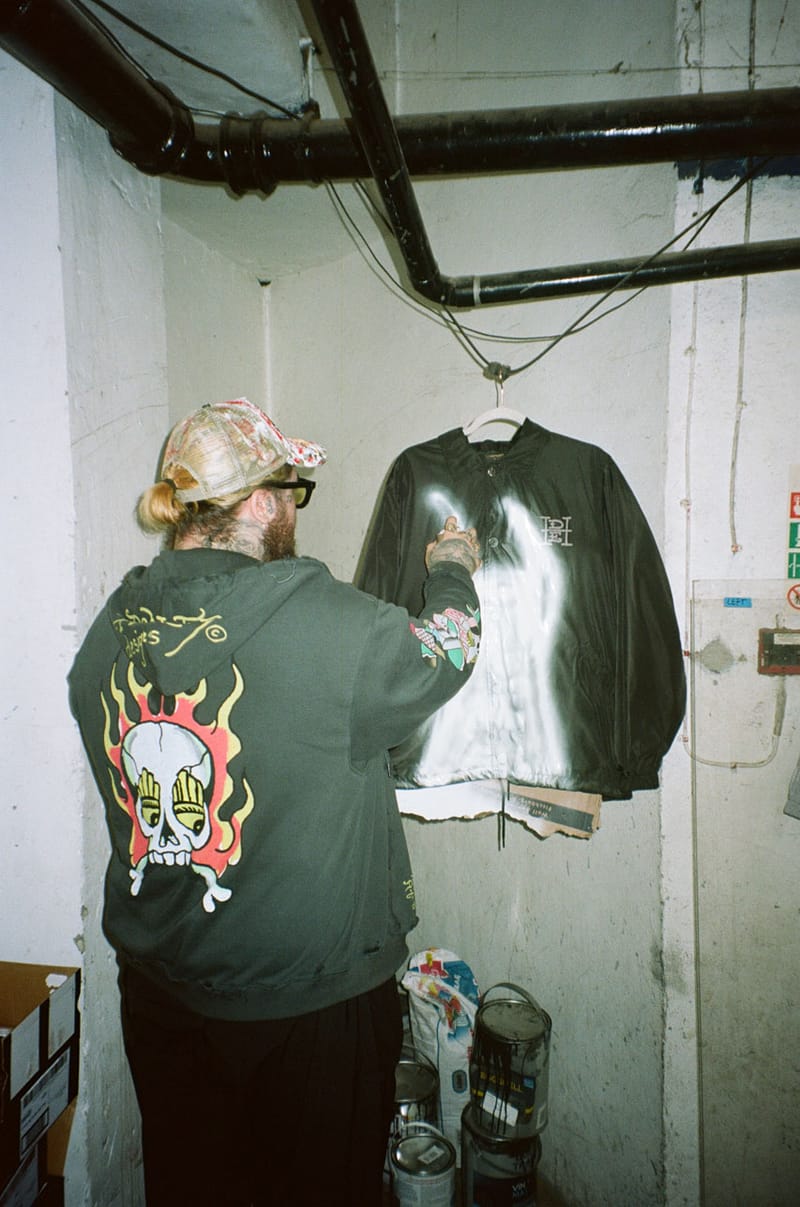 Ed Hardy
Hypebeast: How happy are you to announce the collaboration?
Mason Newman: Ed Hardy was my favorite brand as a kid. When I was growing up, I used to steal my brother's hoodies and drown in them, I even used to wear fake Ed Hardy growing up, to be fair. It's surreal but really cool. Ed Hardy stands for tattoos and I'm covered in them – I think that's where the love stemmed from.
How do you intend to integrate your home of Birmingham into the pieces you're designing?
There's a piece in the collection called "The Grand Jacket." My grandad was from Birmingham and I took his betting slips and created a piece with them. I took the numbers from the slips and painted them onto the jackets, so that's my way of saying thanks, paying homage to my grandad, and representing where I'm from. There's a little bit of Birmingham in everything I do to be fair.
"I think everyone deals with mental health issues; whether that's anxiety for a job interview or something on a much larger scale."
With proceeds of the collection going to the charity, Mind, why have you chosen this charity to donate to?
Mental health has only just become a thing that's being spoken about. I think everyone deals with mental health issues; whether that's anxiety for a job interview or something on a much larger scale. I think it's something that Mind stands up for, they've built an option for people. So, the Ed Hardy team and I chose this charity because it's a collaboration we want to do good with as opposed to it being something we can make a bit of money with. That was my viewpoint on it, anyway.
How did the collaboration come to life?
I don't even know if Ed Hardy knows this, but I messaged the brand on Instagram last year and they ignored me. But, a year later, I unsent the message and resent it – it literally happened through DMs – and I got a reply. Then we had a chat and saw that it was possible. But, I was actually in conversation with Colm Dillane from KidSuper and I asked how he gets these collaborations – he told me it was all about persistence, and about sending the third, fourth, fifth message. It was after that I thought let's do it, and it happened from there.1 of 4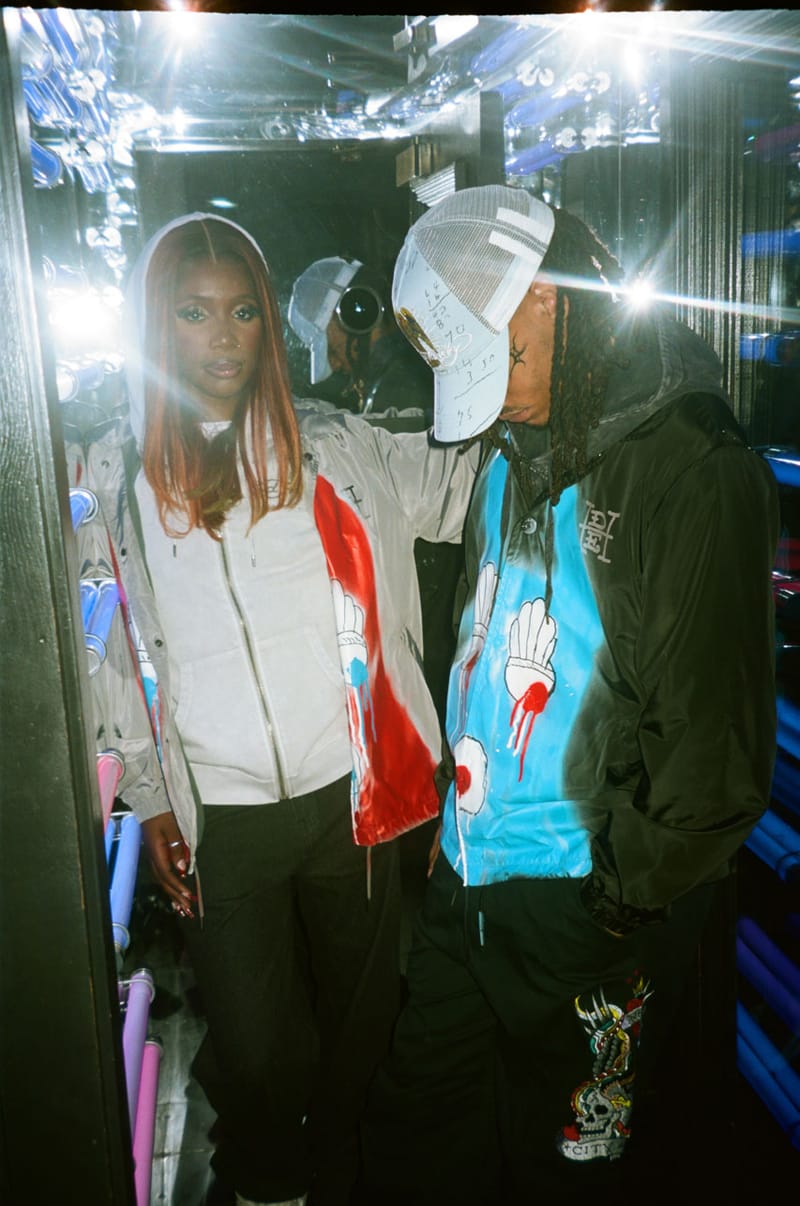 Ed Hardy2 of 4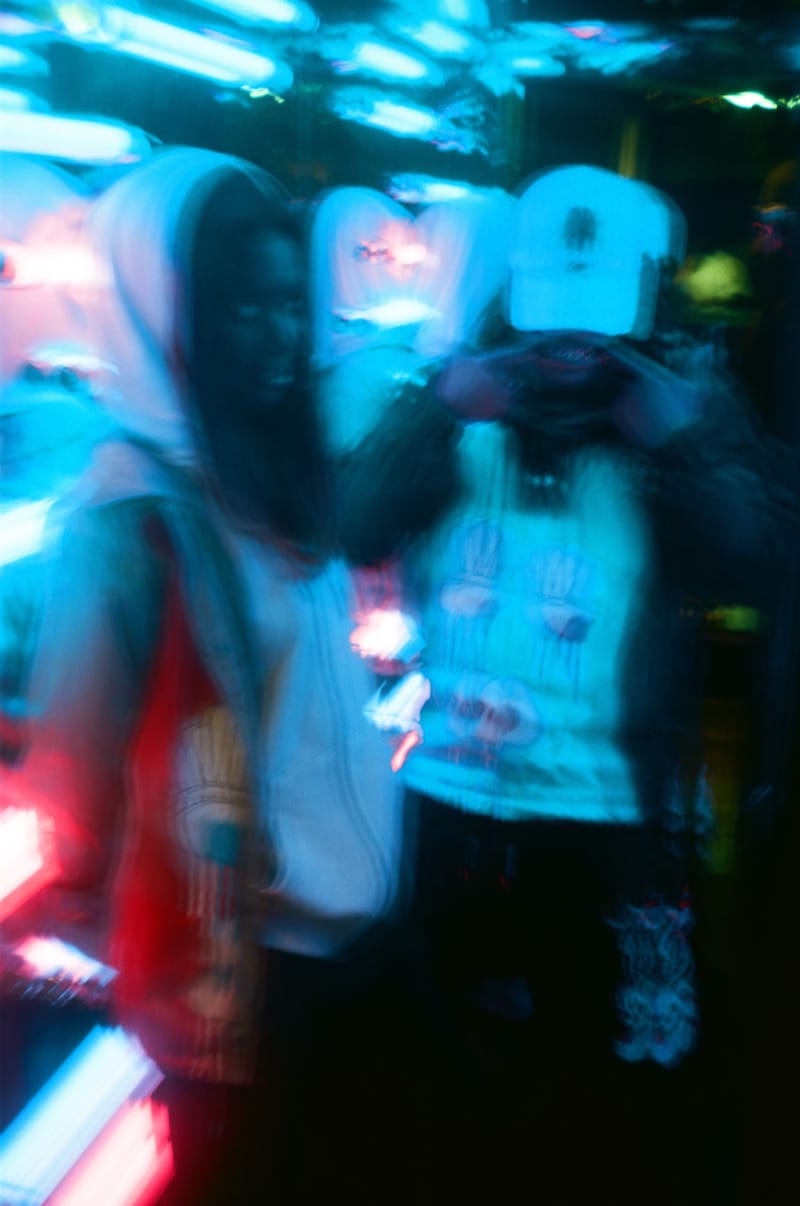 Ed Hardy3 of 4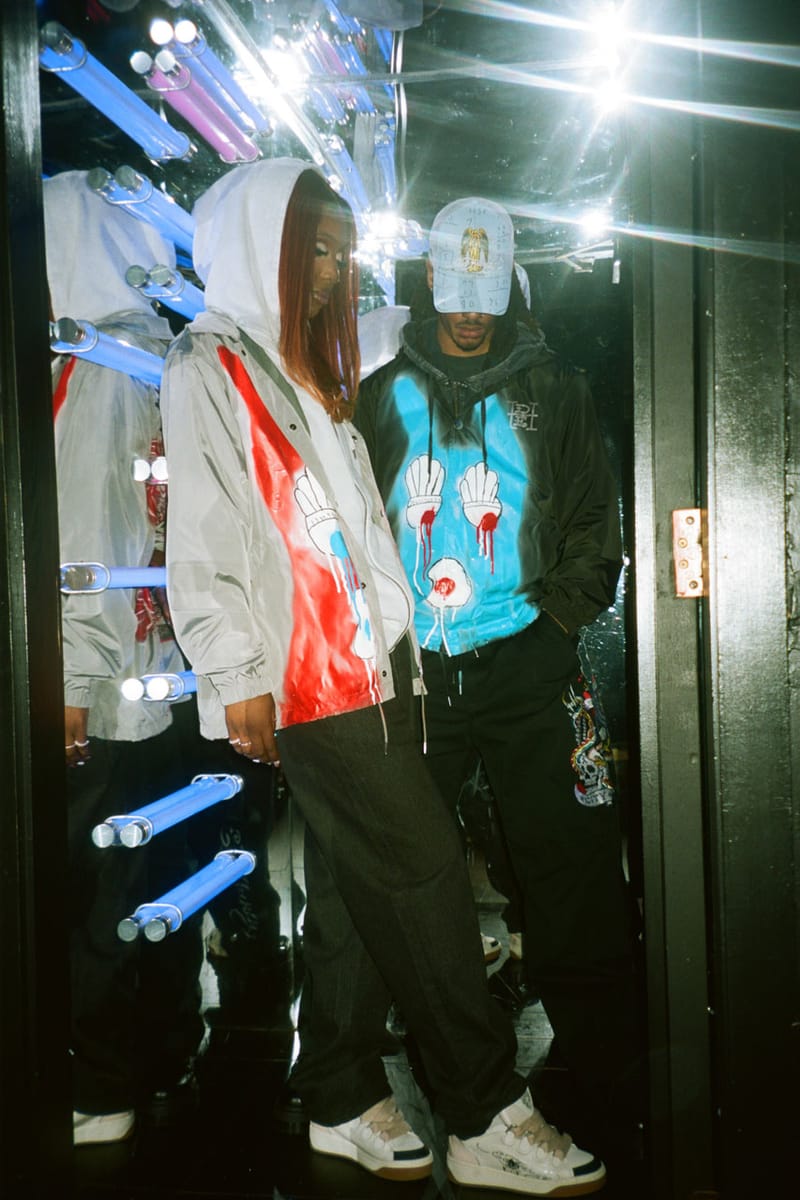 Ed Hardy4 of 4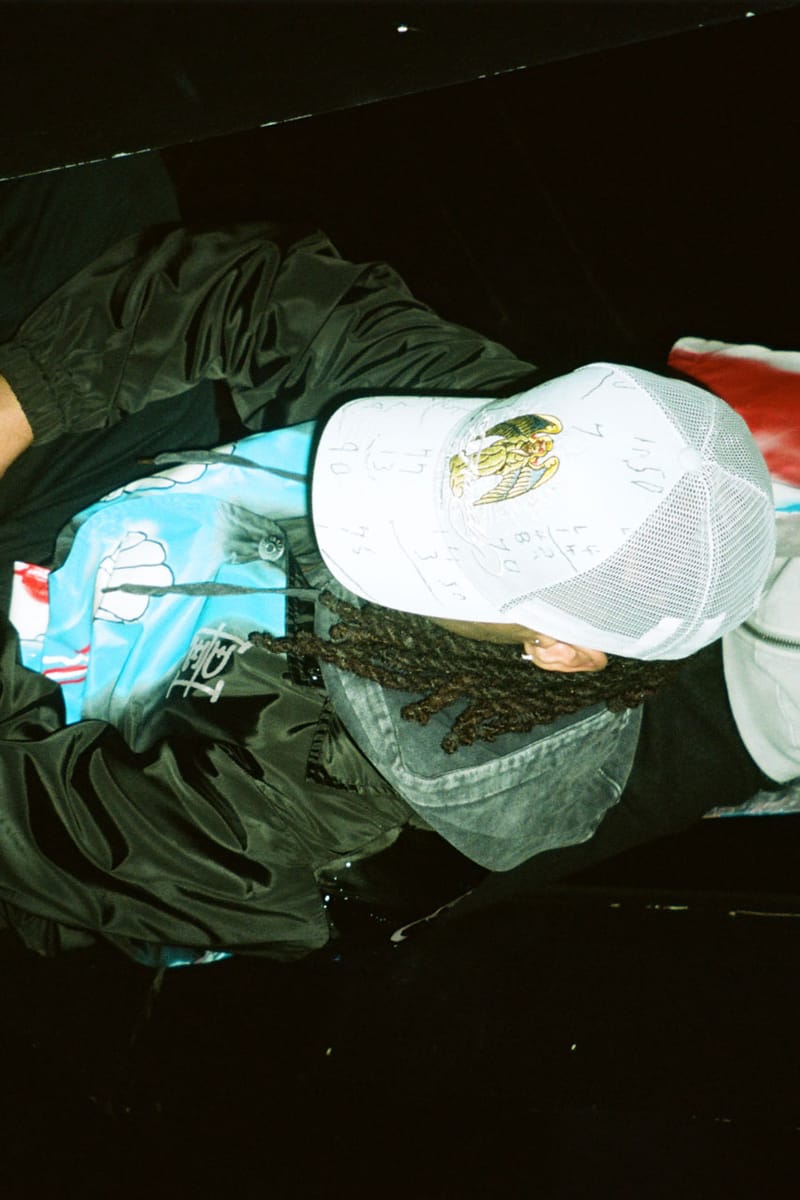 Ed Hardy
How powerful and culturally important is the city of Birmingham to you?
It's where I grew up. It doesn't matter where I go, I always know I'll go back. There's inspiration everywhere, even going back to the days of the likes of Ozzy Osborne being from Birmingham to what's cool now, with the likes of Bene Culture doing its thing. We have a lot of other cool brands and musicians coming out of the city, too. Football is also a big inspiration for me, so I feel like Birmingham just has a very homely feel to it with inspiration everywhere. Even from the graffiti on the walls when you walk to Sainsbury's – everything is inspiring in that way.
What was the overarching design process for the new collaboration?
Ed Hardy's graphics are iconic. You only need to see the graphic and you know where it's from without seeing the name of the brand. So, it was the point of trying to find a way to add to that. It's probably the most difficult thing I've had to do, as it's not a blank thing that I'm trying to work with. I'm having to create around something that already exists. So, the whole creative process with the team started with jackets, moved to caps, and then made everything one-of-one and put it to auction. In terms of jackets, we shot at Tape, the club in London, and normally, I've not been allowed to go into the club and now I'm being escorted into the back to design a jacket in there. Ed is really good with it – we've taken iconic designs and added my touch.1 of 4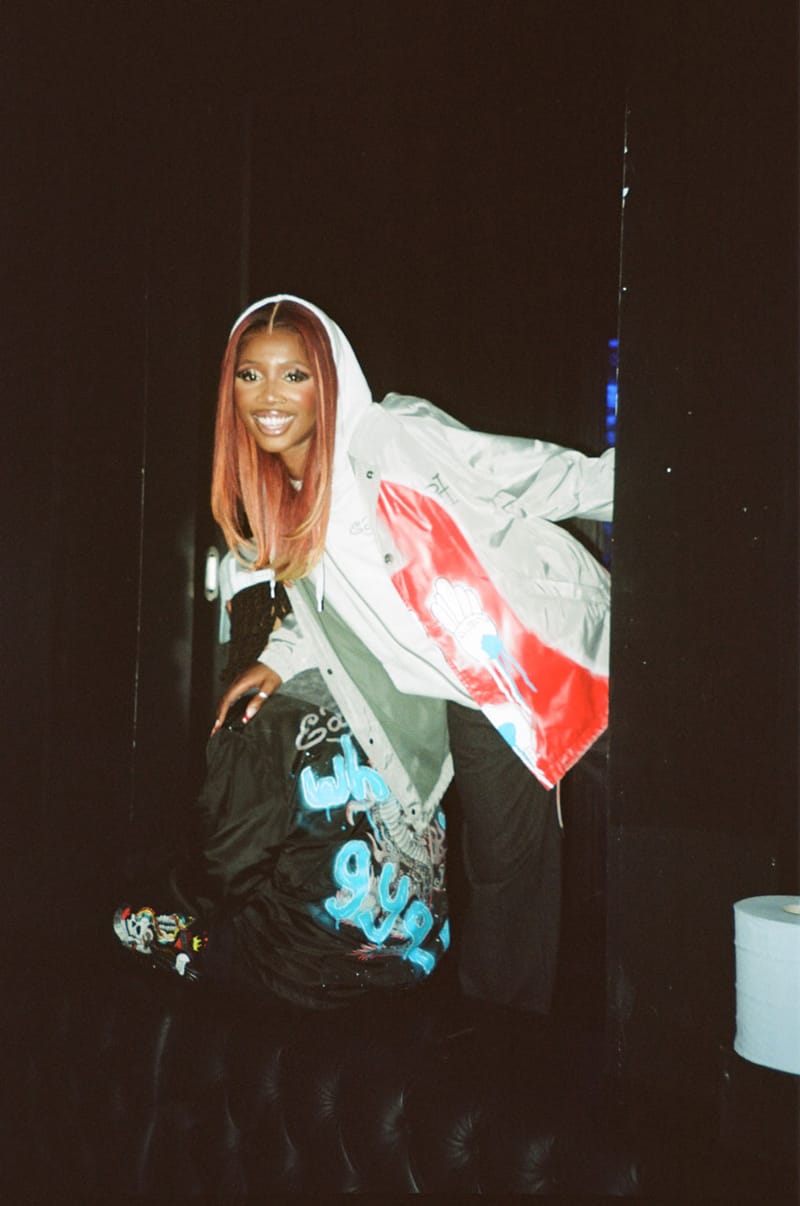 Ed Hardy2 of 4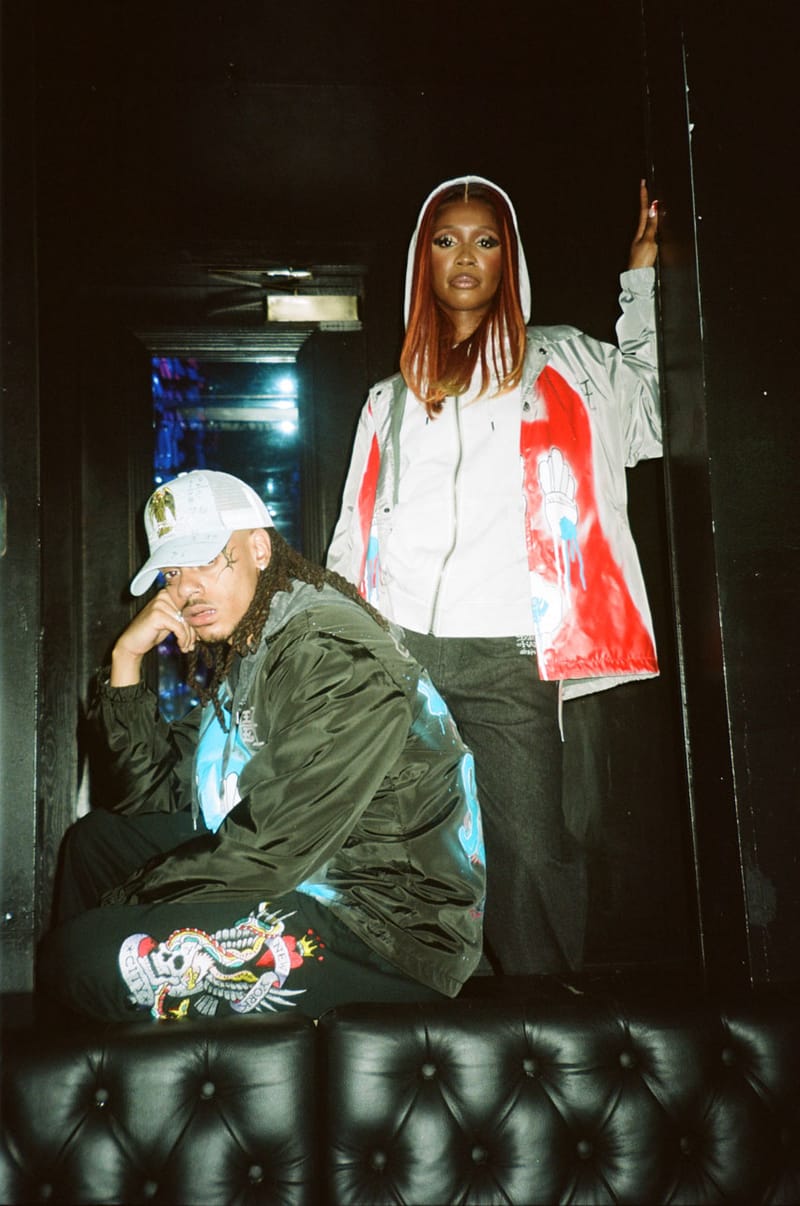 Ed Hardy3 of 4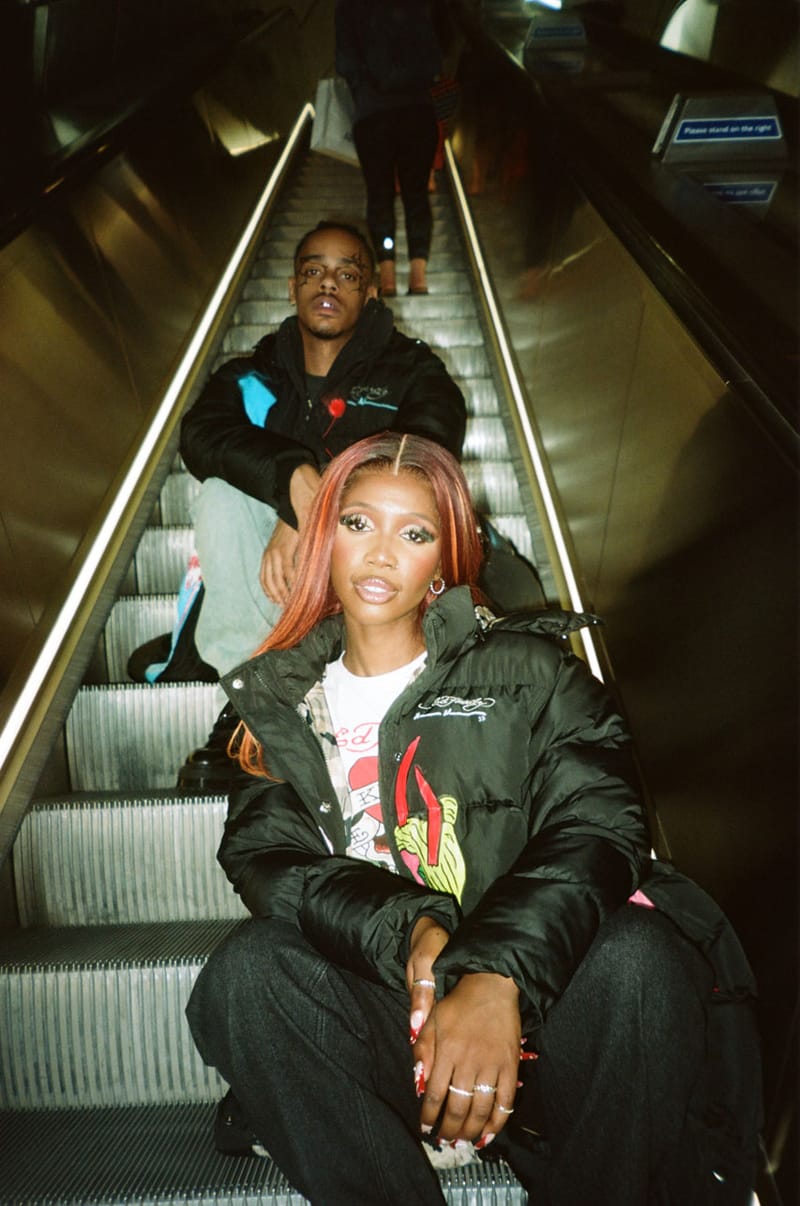 Ed Hardy4 of 4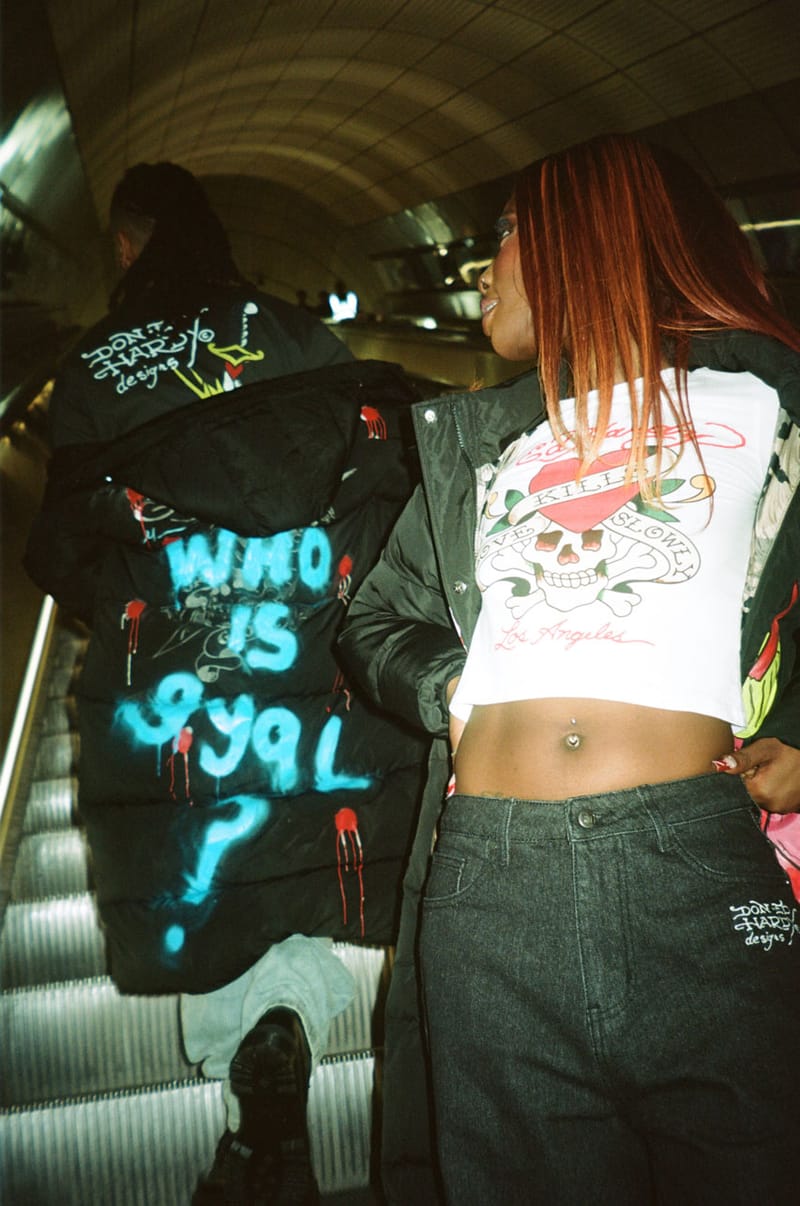 Ed Hardy
How much does design help you function and inspire you to get out of bed every day?
It's all I've known and all I do. Without art and design, only god knows what I'd be like as a person. It inspires me and it keeps me sane. Ideas come and ideas choose you and if you don't act upon that idea, it will choose another person. I was watching an interview once and Michael Jackson said he needed to act on an idea right now because if he didn't, someone would give it to Prince. That always drives me, if I have an idea, I need to do it right now because someone else will have it tomorrow.
Who do you look up to?
Any creative genius really; Michael Jackson, Prince, Kanye… Andy Warhol. Obviously, now, Virgil Abloh was someone who I looked up to – I'm young, I'm only 23, so when I saw Off-White, it was something I resonated with. On another scale, I'm inspired by smaller musicians – there's endless inspiration.
The campaign that you're involved in also includes a collection of some of the best up-and-coming creatives in the UK. Do you think this collaboration is all about championing and carving a path for the next generation?
I hope so. I want people who are from where I'm from to be able to do it too. The same with Henrie and Felix, they should hopefully feel like the generation is getting somewhere and that we're leading a new creative generation.
"Ed Hardy stands for tattoos and I'm covered in them – I think that's where the love stemmed from."
Where do you hope this project with Ed Hardy will take you next?
This is my first major collaboration, so I hope it leads to bigger and better things. I'm planning an exhibition for next year – my debut one, so that's cool. So, every day, I'm going to keep doing what I'm doing and as long as I work hard, it's going to be there for you.
Source: Read Full Article