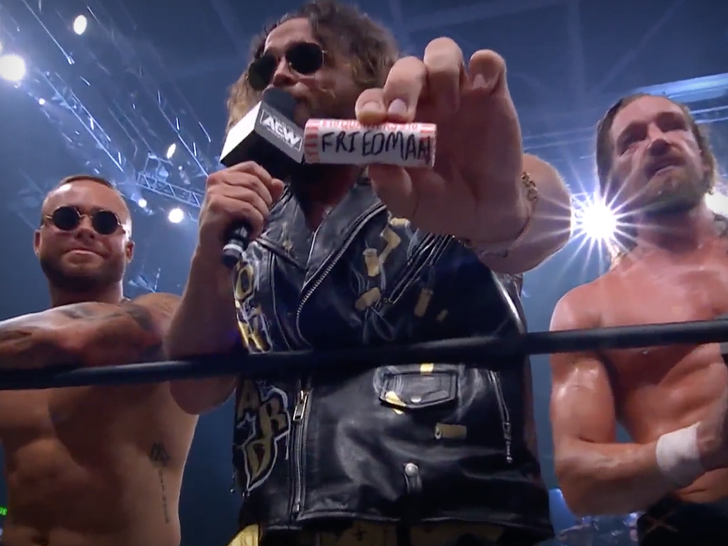 AEW is catching some serious flak from fans online after it had some of its wrestlers participate in an antisemitic storyline on Tuesday night … just days after the heinous attacks in Israel.
The controversial segment aired toward the end of this week's AEW Dynamite episode, when World champion Maxwell Jacob Friedman, who's Jewish, began a promo exchange with Juice Robinson.
During the bit, Robinson and his Bullet Club Gold teammates were taunting Friedman and attempting to bait him into a future match … when, suddenly, Robinson pulled out a roll of quarters.
Written on the $10 pack of coins was the name "Friedman" — and as Robinson showed it to the camera and then to MJF, he screamed into the microphone, "You know what I do with these, Sonny Jack? I break idiots' jaws!"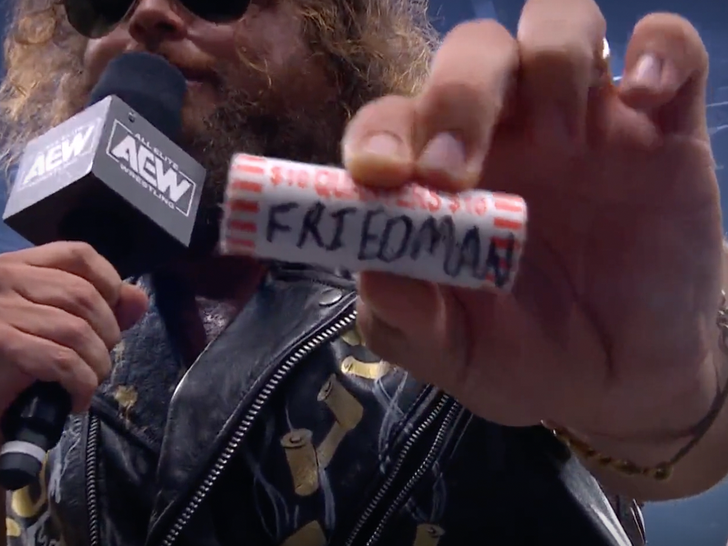 The scene was widely panned on social media as anti-Jewish … as Friedman has said repeatedly in the past that when he was a teenager, bullies would pelt him with quarters and tell him, "Pick it up, Jew boy. Pick it up."
Fans were irate with the wrestling org.'s decision to turn it all into a storyline this week … considering all of the terror that's currently happening in Israel.
For Friedman's part, he actually snapped over the quarters as part of the promo on Tuesday's show … yelling back at Robinson, "You come near me with those quarters, I'll end your life, you piece of s***!" He later took to X to address the matter as well.
"Tonight that piece of s***, Juice Robinson decided to bring up a story from my childhood that has left me scared," the 27-year-old star wrestler wrote. "I'm glad he did. He brought awareness to something we've all gone through in one way, shape, or form in our lives. On behalf of anyone who's ever been bullied for being different in any capacity. I look forward to leaving him scared too."
He then promoted a speaking engagement he has on Thursday where he's promised to urge people to "stand up to Jewish hate."
Source: Read Full Article