Dwayne "The Rock" Johnson had a 2023 presidential run as part of the narrative on his biographical sitcom "Young Rock" on NBC and admits he's "seriously considered" running for office.
It seems like every time there's a looming presidential election lately, Dwayne "The Rock" Johnson finds himself a part of the conversation. As it turns out, though, that's not just from hopeful fans.
Appearing on the first episode of former Daily Show host Trevor Noah's What Now? Spotify podcast, Johnson opened up about his political considerations, while also revealing that he's actually been approached by political parties.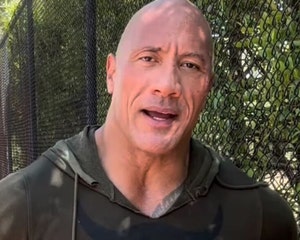 Dwayne Johnson Urges Fans to 'Reconcile' with Fathers After Failing to Do So Before Own Dad's Death
Noah kicked off the conversation by bringing up the New York Daily News 2021 survey that said 46 percent of U.S. adults would vote for him should he run. "That was an interesting poll that happened and I was really moved by that," said Johnson. "I was really blown away and I was really honored."
Clearly, with support percentages that high, it's easy to see why political parties might do some looking themselves at him to see if he could be a viable candidate. Without offering specifics, the Black Adam star told Noah that "at the end of the year in 2022, I got a visit from the parties asking me if I was going to run, and if I could run."
He shared that it's not just that they were interested, but they'd already done "their own deep-dive research" into him as a potential candidate. He said that their research served to "prove" he would have a legitimate chance of winning "should I ever decide to go down that road." Johnson has been teasing the possibility since the 2016 election cycle, cracking jokes on Saturday Night Live and late-night television. Clearly, though, it's not a joke to everyone.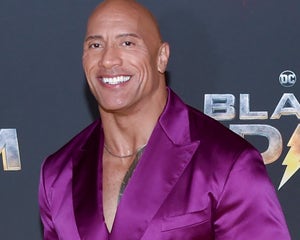 Dwayne Johnson Makes 'Historic' 7-Figure Donation to SAG-AFTRA Relief Fund for Working Actors
"It was a big deal, and it came out of the blue," he said of the unspecified parties approaching him. "It was one after the other."
"I have seriously considered it. You have to," the former pro wrestler admitted. "When you start looking at some of these polls, and these numbers creep up into the 46 percent, 50 percent of the country would vote for me should I run, and I have been — I've been really moved by that. I mean, truly, it sat me down."
At the same time, he admits he's not sure how qualified he is. He cares about the country and everyone who's part of it "regardless of color or culture, don't care what your bank account says or what kind of car you drive," but at the same time he doesn't know anything about politics.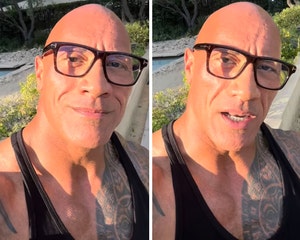 Dwayne Johnson Addresses Maui Wildfire Fund Backlash
Even more than that, Johnson said, "There's a lot about politics that I hate." He also said he's never had political aspirations, but those could actually serve to help him. Donald Trump landed in the White House on a lot of anti-politics rhetoric.
As for Johnson, he again reiterated that it's his commitments to his family and young children that keeps any immediate political considerations "off the table," as he'd previously told CBS News a year ago. The girl dad is father to Tiana, 5, Jasmine,7, and Simone, 22.
"I know what it's like to be in an occupation that took me away. As a pro wrestler full-time, I was wrestling 230 dates a year for years as she came into the world," he said of his older daughter.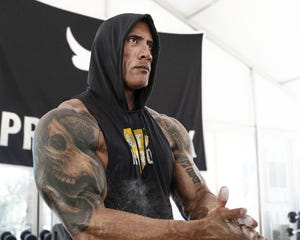 Dwayne Johnson Gets Real About Mental Health: 'You Gotta Ask for Help'
"So I know what it's like to have that separation and not be there for the birthdays, for the pickups, the drop-offs, and everything else," he continued. "And I don't want that for my little ones now." Johnson said this is what he explained to the parties, but they countered with how other politicians have managed to balance both.
Nevertheless, for now, the Fast & Furious star is committed to his film career and his family. But, never say never. "If that's ultimately what the people would want, then of course I would consider it," he conceded.
"It either means you are the paragon of what people would hope a leader would be," added Johnson, "Or it means things have gotten so bad that they are like, 'We need somebody who's gonna come in here and lay the smackdown on everybody.'"
You can check out Dwayne "The Rock" Johnson on the full inaugural episode of What Now? with Trevor Noah below.
Source: Read Full Article