Ruby Barker, who portrayed Marina Thompson on Bridgerton, claims Netflix and Shondaland not only offered "no support" or "aftercare" for her, but they tried to keep it "on the down-low because the show was going to be coming out."
Ruby Barker is speaking out after what she describes as a lack of support from both Netflix and Shondaland after she suffered two psychotic breaks. The Bridgerton star says the first happened just one week after filming wrapped in 2019, with the second coming in 2022.
In particular, she told Oxford University's LOAF Podcast over the weekend that while she was hospitalized after the first one, she felt her mental health crisis "was really covered up and kept on the down-low because the show was going to be coming out."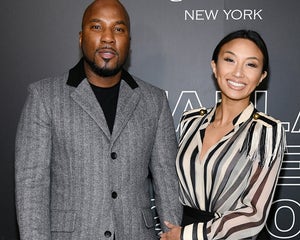 Jeezy Opens Up About 8-Year-Battle with Depression Amid Jeannie Mai Divorce
While filming was finished in 2019, Bridgerton premiered in December 2020. Barker was a regular cast member in the first season and a guest star in the second.
Unable to render YouTube Video.
Talking about her experience during the first season, Barker said, "During filming I was deteriorating. It was a really tormenting place for me to be because my character was very alienated, very ostracized, on her own under these horrible circumstances."
She explained that carrying this character left her feeling like she was "deteriorating." She didn't feel like she had solid support during filming on the set, and then when filming wrapped, there was nothing. TooFab has reached out to Netflix for comment.
According to Barker, "not a single person" from Netflix or Shondaland "have even contacted me or even emailed me to ask if I'm okay or if I would benefit from any sort of aftercare or support."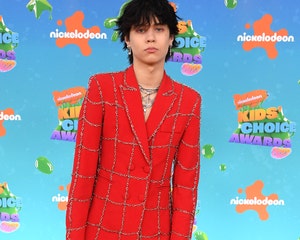 Landon Barker Opens Up About Alcohol Abuse and Mental Health Struggles
Barker claims that even as her "life was changing drastically overnight" with the breakout success of the show's first season, she was still getting no support.
As such, she said she tried to act like everything was fine during promotional appearances, even though she felt as if she "had this metaphorical gun to my had to sell this show because this show is bubbly and fun."
She worried that if she wasn't able to follow through, she "might never work again." After just a few years in the business, Bridgerton was Barker's breakout role, so she certainly wasn't yet established in the industry.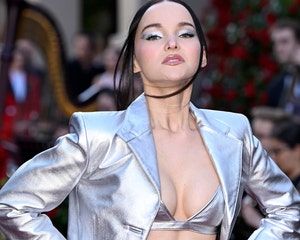 Dove Cameron Opens Up About Past Suicidal Thoughts, Father's Death by Suicide
After what she's now saying was a second psychotic break, Barker told her followers in May 2022 that she'd recently been hospitalized and that she'd been "unwell for a really long time" and "struggling since Bridgerton."
At that time, she thanked Shonda Rhimes and Shondaland for "saving" her and "giving me an opportunity" amid mental health struggles.
Since those struggles, Barker says she's been learning how to better manage felling "overwhelmed" with exercise, music, or even taking her dog for a walk.
If you or someone you know needs help with mental health text "STRENGTH" to the Crisis Text Line at 741-741 to be connected to a certified crisis counselor.
Source: Read Full Article