Bling Ring "ringleader," Rachel Lee, speaks out for the first time in a new HBO documentary that examines her role in the now-infamous Hollywood heists.
Bling Ring leader Rachel Lee is speaking out for the first time since the string of headline-making Hollywood burglaries that landed her in prison.
The crimes, which went down in the early 2000s, saw the Bling Ring steal roughly $3 million in cash and belongings from celebrities including Lindsay Lohan, Paris Hilton, Orlando Bloom, Audrina Patridge and Rachel Bilson.
Lee, Nick Prugo, Alexis Neiers, Courtney Ames, Diana Tamayo, Johnny Ajar and Roy Lopez Jr. were arrested for their involvement in the crimes, which took place from 2008 to 2009, with Lee ultimately serving 16 months in prison for her role in the Hollywood heists.
Unable to render YouTube Video.
Serving as the inspiration for Sofia Coppola's 2013 film The Bling Ring, starring Emma Watson, and playing out on the reality show Pretty Wild, the scandal was a media sensation.
While there were a handful of players involved, some of whom have already opened up about their roles in the infamous early 2000s robbery ring, Erin Lee Carr's new HBO documentary, The Ringleader: The Case of the Bling Ring, marks the first time Lee is telling her side of the story, and admitting her role as one of the alleged "ringleaders" of the group.
In honor of the explosive new doc, TooFab is breaking down 5 of the biggest bombshells from the Bling Ring leader.
Other than an encounter with fellow Bling Ring member, Alexis Neiers, at the salon where Lee was working following her prison release, Lee said she rarely speaks to anyone from the group.
"Alexis came to the salon, and that was about it other than actually Diana [Tamayo]. We have a mutual best friend, so there's times when we'll briefly just speak, but there's no relationship with anybody from the Bling Ring," Lee told the Los Angeles Times Friday.
"I usually [get] very emotional when I think about prison and talk about it. It changed me in every single way possible, even physically. One of the biggest things that really changed me from prison was I didn't realize how vain of a person I was. The physical part of prison, not having mirrors, was very interesting because when I couldn't look at myself. I asked myself, 'Who am I?' And I felt really empty inside," Lee, who was 21 when she was sentenced, recalled in conversation with the outlet.
She continued, "I consider [prison] my birth. I started over because I had no foundation, I didn't have any moral compass. In there, I got grounded with who I wanted to be. I want to be a good person. I want to be a kind person. I want to be a strong person — I'm working on that. I want to be an honest person."
"I only identified [with] it because that's what the media called me for so long. They almost convinced me for one moment that I was, but then I had to snap myself back to reality," Lee, now 33, explained. "Everyone is responsible for their own actions. I never forced anyone to do anything. And so to be honest, I feel like it was unfair."
Lee initially pushed back on the idea that she was the sole ringleader in the documentary, eventually naming Nick Prugo as the her co-conspirator in the crimes.
"For a lot of people that were involved in the Bling Ring, it was kind of like a one time thing for them. And I think for me and Nick it was very repetitive. So I feel like if anybody was the ringleader, it was me and him, because I feel like we did it just as much," she said in the doc. "He and I were both equally as aggressive, and both equally as passive."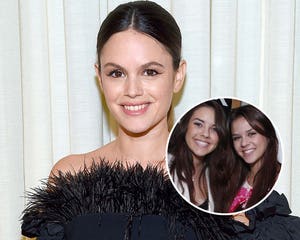 Rachel Bilson Finally Confronts 'Bling Ring' Sisters Alexis & Gabrielle Neiers Who Robbed Her Over a Decade Ago
Their relationship wasn't black-and-white, however, with Lee delving into the co-dependent nature of their bond before calling herself a victim in her friendship with Prugo.
Lee explained, "To be honest I feel like I was one of his victims. I feel like he … I was the perfect person that he could just dig his claws into."
And that continued as the group expanded, "When the group got bigger, all of a sudden it went from it being just me and him to more of a liability." She continued in the doc, "It felt very dangerous and I at that point, really felt like, 'This is bad.'"
According to Lee, items seemingly connected to Paris Hilton led to her arrest.
"The whole time they were just tossing the house," she recalled of the police raiding her father's home in Las Vegas. "Then finally, they found a ripped up photo of Paris Hilton naked in my bathroom trash can."
She also cleared up rumors about her dad's alleged involvement in the robberies — saying, "I asked my dad, 'If you were trying to get rid of stolen property…' I just wanted to know — I like knowing people's psyches. I asked him, 'What would you do if you had a bunch of stolen stuff? What would you do with it?' And he said, 'I would bury it in the middle of the desert,' and Nick twisted that into, 'Rachel's dad said to bury it in the desert.'"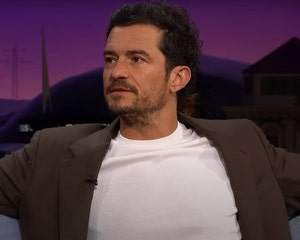 Orlando Bloom's Insane Bling Ring Story: How He Got Stolen Watches Back
Her father also appeared in the doc, where he maintained that he wasn't involved in the robbery ring.
"I knew she was going to get caught sooner or later. So, I wanted her to cut that relationship with those friends by relocating her from Los Angeles to Las Vegas," he told the cameras. "I tried to stop her but I didn't know how to persuade or how to change her mind."
He continued, "My name was [brought into it] for publicity. I was not related to the concealment of the goods or whatever but I became the person who could be asked about that matter. So, I just gave up all the business I was doing and I disappeared. I stayed in Korea for three years."
"I never sold anything. I gave a lot of stuff away," Lee said before admitting to selling some of stolen goods in Venice Beach with a few of the other Bling Ring members. "OK, then I did sell. That was that time. Yes."
She continued, "I think I came up with the idea, actually. I was like, 'What if we just went to Venice and opened up a carpet and just [offered everything] for $20?' People were flocking and we would just say, 'It's fake. It's real. Take it if you want it.' We sold everything in less than 15 minutes."
The Ringleader: The Case of the Bling Ring is streaming now on Max.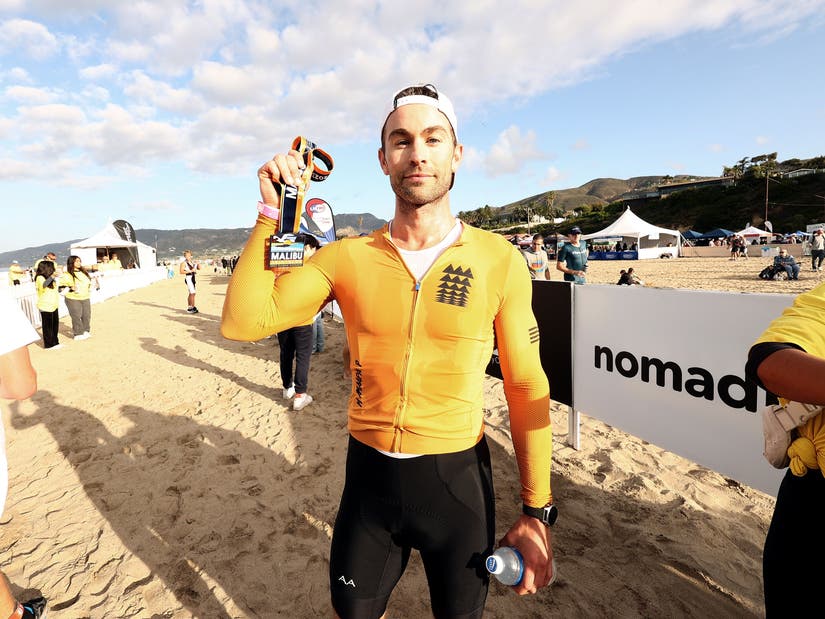 Source: Read Full Article