In the past decade, the amount of second-hand furniture websites and independent resellers have multiplied. Curated platforms like Vinterior bring rare objects out of storage, while Facebook Marketplace has become a depositary for unwanted items.
If you look hard enough, you can strike lucky. But when you're not buying from a trusted retailer – it's difficult to legitimize what you're spending your money on. In the case of Eames furniture in particular, it can be a minefield. The Eames Lounge Chair is said to be one of the most copied pieces of designer furniture of all time. Its sleek plywood and leather form was crafted by Ray and Charles Eames almost 70 years ago, but has since been copied and turned into countless replicas.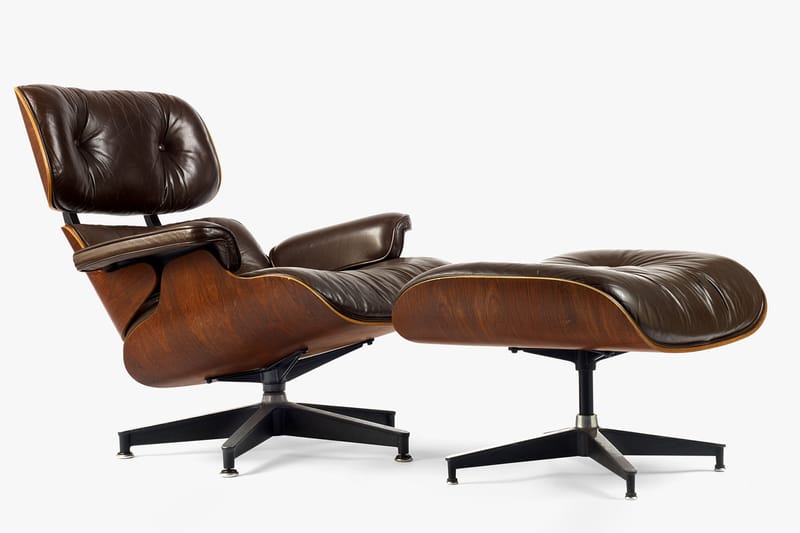 An Original Eames Lounge And Ottoman From 1977
In fact, much of the Eames' back catalogue has unfortunately been translated into fake versions. Given that the designs hold as much relevance today as they did at the time and are equally, if not more, sought after, it's unsurprising.
According to The Eames Institute of Infinite Curiosity – a non-profit public charity set up to share the stories of Ray and Charles – a "booming" interest in mid-century design is a key factor in this enduring popularity. The Eames pieces universally signify good design taste without making too much of bold statement, making them suitable for a number of interiors.
"Ray and Charles Eames' work has become beloved among fans of mid-century modernism and just about anyone who is passionate about well designed, high quality objects that stand the test of time," says Daniel Ostroff, Head of Acquisitions & Research at The Eames Institute of Infinite Curiosity.1 of 7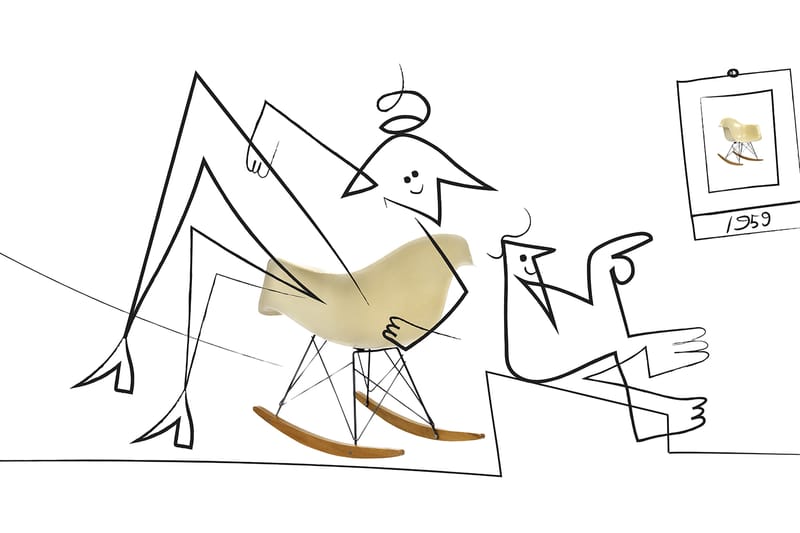 Illustrations by Catherine Potvin2 of 7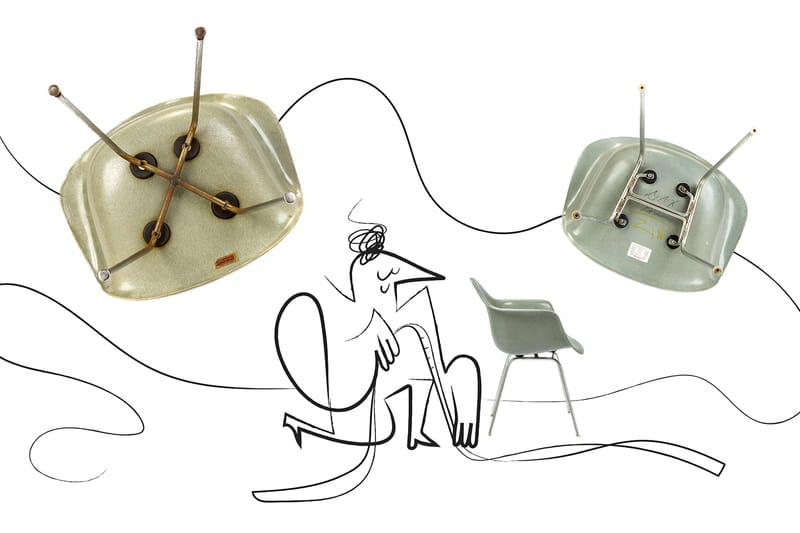 Illustrations by Catherine Potvin3 of 7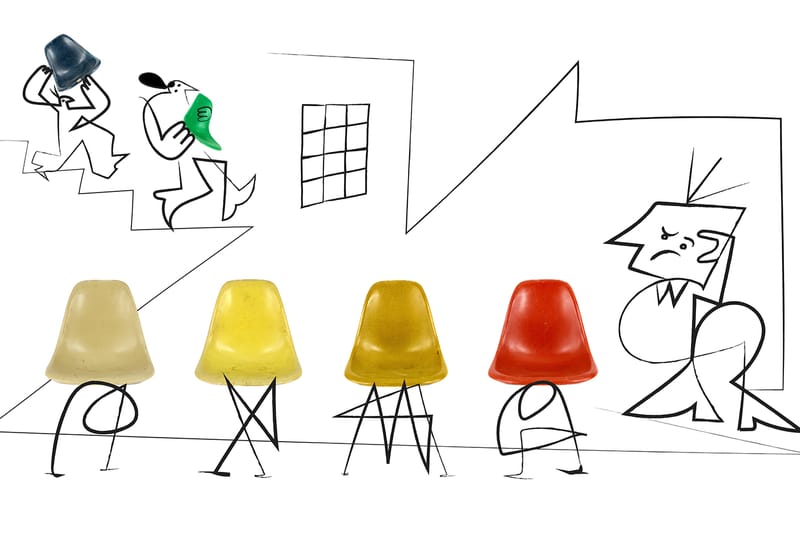 Illustrations by Catherine Potvin4 of 7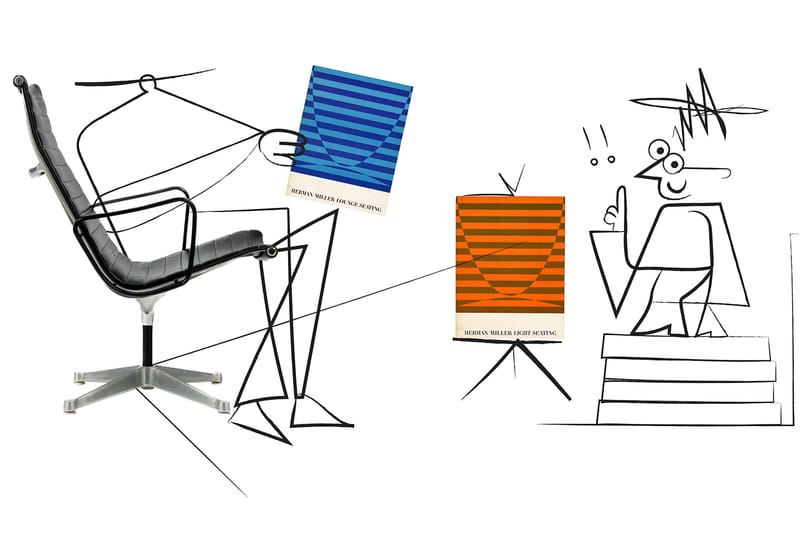 Illustrations by Catherine Potvin5 of 7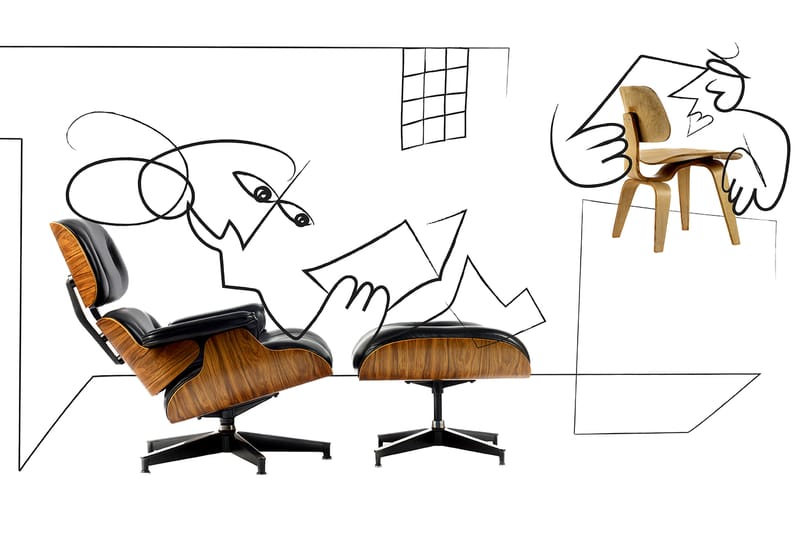 Illustrations by Catherine Potvin6 of 7
Illustrations by Catherine Potvin7 of 7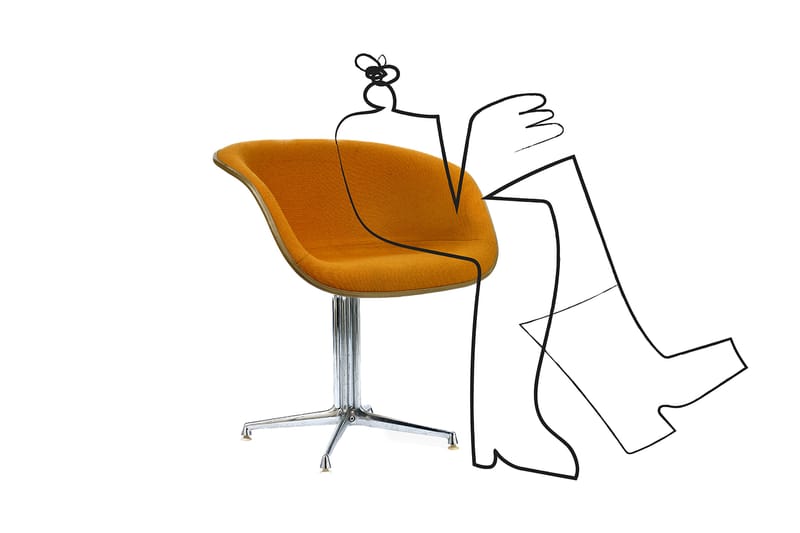 Illustrations by Catherine Potvin
Many of these fans are on the lookout for vintage pieces rather than buying new, Ostroff adds. Finding good ones, though, isn't exactly easy. With all of this in mind, the institute has launched "An Eames of Your Own" – a detailed guide to buying and collecting the Eames furniture. To coincide with the guide, Ostroff shared some specific pointers with us: from what pieces hold their value best, to why buying replicas is a huge no-go.
---
Why do Eames pieces continue to be popular, so many decades after they were designed?
Charles and Ray were keen observers of the material world. As one friend said, Charles and Ray had an "affection for objects." They noticed that many of those goods which had the most inherent aesthetic appeal, were put together according to some basic, simple principles with only an incidental focus on appearance.
Some of these principles were honest use of material (whether it's wood or if it's plastic, don't pretend it's otherwise, don't conceal connections, use durable humble materials, and a consistent focus on "what must it do."These are some of the things that were consistent among goods they admired, including their oft cited "hand axe."They strived to achieve this quality in what they designed.
"The less a collector does the better"
How well do the pieces hold their value, and are there any pieces in particular that hold their value the best?
The less a collector does the better, especially if they have a piece in an original condition. Serious collectors want antiques that are as close as possible to the condition they were in when they left the hands of the maker, or the factory where the item was produced. At this point in history, collectors are focused on the earliest examples of plywood and plastic.
And indeed, Charles and Ray's early plywood and plastic was tremendously influential, and successful. However, Charles and Ray continuously, throughout their lives, tweaked their products to make them better.So the later examples, which are often very affordable, represent what Charles and Ray considered to be the best possible product for the consumer.
"Stay away from 'Frankenstein' chairs"
Can you share some specific examples of how to spot a fake?
As a collector, you want to find pieces that have their original bases, and there are some small details that can help you verify this, like the condition of the screws in the base. A shiny screw is suspicious. Invest in a small flashlight-size UV light. You can shine it on an antique, which should have a consistent glow to it. If, in UV light, one part or another glows brightly in contrast to the rest of the design, that bright glow is probably an indication of a repair or replacement part.
Other details are helpful in confirming authenticity: collectors have learned which chair leg glides are consistent with which era of chair manufacturing, for instance. With fiberglass chairs or molded plywood chairs, collectors will look closely at the shock mounts on the underside, because you can tell if the mounts are original and which base was originally married to that chair. If the shock mounts are dented in such a way that indicates it was once a stacking chair, and someone has put it on a rocking base, I would call that a Frankenstein chair, and I'd stay away from it.
Where would you suggest to go to buy vintage pieces?
It is often smarter when you are a beginning collector to spend more money to buy from an established dealer with years of experience, than to buy a bargain from someone who doesn't know much or who won't tell you much about what they are selling. The best dealers want educated customers.
Be suspicious of dealers who won't answer sincere and detailed questions about various aspects of what they are selling. Also, you can sometimes buy from fellow collectors, who find themselves with duplicates or having more pieces on hand than they can afford to keep or store, and good collectors share what they know with others.
"Replicas are a poor investment; fakers overcharge for inferior goods"
What would you say to deter people from buying replicas?
Replicas are a poor investment; fakers overcharge for inferior goods. Authentic original examples will hold their value and possibly increase in value as time goes on. Some years ago a friend came to me with a suite of "Eames Soft Pad Chairs" which he had purchased for his office. When he called me, I gave him hope that he could realize very good prices on the resale market for what he had. However, when I saw them in person, it was clear that they were fakes.He ended uphaving to pay someone to haul them away; the fakes had no resale value. Presumably you are buying an Eames chair because you appreciate its various qualities; those qualities are imitated, but not duplicated in a fake.
Final note: authentic Eames products often give decades of service, and they are serviceable, either under a warranty, or by repair shops that specialize in honest restoration.Eames Office partners Herman Miller and Vitra can often supply factory original replacement parts. Fakes often break and there's no place to find replacement parts.
Source: Read Full Article