Frieze London is back and to celebrate 20 monumental years, the organizers behind the mega fair will present the most international edition to date. Returning to Regent's Park starting today until October 15, the 2023 iteration will see over 160 galleries from 46 countries converge in the British capital for a week-long celebration of the UK cultural landscape, along with an array of satellite events across the city.
As a hallmark to the fair, Frieze Masters will spotlight six millennia of art, including rare antiquities to masterpieces from the 20th century. Curated by AWARE, this year will also feature a new themed section by Camille Morineau, dubbed Modern Woman, which spotlights solo exhibitions by female artists from 1880 to 1980 — a pivotal time in the development of feminism and woman's rights. Studio is another new program introduced this year which will shift the focus from the actual artwork to the site in which creation takes place. The inaugural edition is curated by Tate curator Sheena Wagstaff and features artists Maggi Hambling, Mona Hatoum, Lucia Laguna, Arlene Shechet and Hyun-Sook Song.
Curated by Turkish writer and curator Fatos Üstek, the latest Frieze Sculpture will comprise of 21 towering artworks from the likes of Hank Willis Thomas, Yinka Shonibare, Leilah Babirye, Tomás Saraceno, Suhasini Kejriwal, and more. "Encountering art in the public realm gives us an experience like no other," Üstek previously noted. "At its best, it can astonish, inspire awe, and create collective wonder. We're in an age where our society spends most of its time in a digital world, but that world does not speak to us in the same way."
Announced earlier this year, Ghanaian artist El Anatsui is the latest figure to be tapped to reimagine the Tate Modern's iconic Turbine Hall. Commissioned by Hyundai, the hanging sculpture will feature Anatsui's signature use of bottle caps — a device he uses to comment on how alcohol was used as barter during colonial trade across Africa. His latest work, which opened yesterday and will be on view until April 14, 2024, directly comments on the museum itself. "The only brand of sugar we ever used in the Gold Coast and, later, after independence, in Ghana, was Tate & Lyle," noted the artist.
From Frieze's extensive programming to the many satellite events and exhibitions orbiting the fair, London will be packed with events throughout this week, as well as the rest of year. Hypeart compiled a list of shows and booths to check out on your Frieze 2023 voyage.
Marina Abramović at Royal Academy of Arts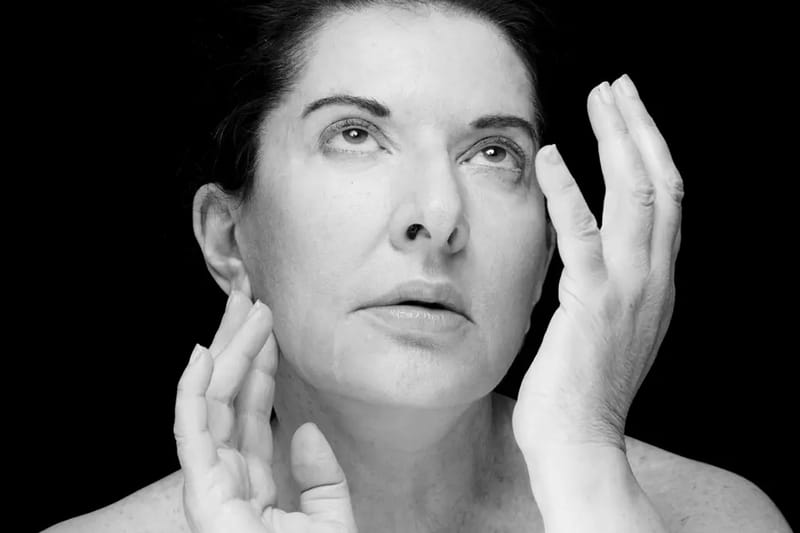 Courtesy Of The Artist
There are few artists working today who have evoked a flurry of emotions as Serbian visionary, Marina Abramović. Having opened on September 23, London's Royal Academy of Arts (RA) is showcasing a major retrospective exhibition on Abramović, chronicling her nearly 50 year career. Surprisingly, it is the first such retrospective given to a woman artist since the RA was founded 258 years ago and what better figure to shatter the glass ceiling that was for centuries reserved for a select few.
The exhibition will feature reenactments of a number of Abramović's most seminal works, such as Rhythm O (1974) — a visceral six-hour performance in which she invited audiences to interact with her however they choose, which included using items spread on a table — from ordinary kitchen knives, to chains and a pistol. Further into the gallery, the focus will turn on the next generation of performance artists, who will restage Abramović's Imponderabilia (1977), as well as The Artist Is Present (2010).
"Since the early 1970s, Abramović has at times risked her health, her sanity and even her life in what I can only think of as a series of self-imposed tests of human endurance and persistence," writes the Guardian's Adrian Searle. "We are less an audience than witnesses to the best of her art. It isn't over yet."
Marina Abramović is on view at Royal Academy until January 1, 2024.
Royal Academy of Arts
Burlington House, Piccadilly
London W1J 0BD
Gucci Cosmos at 180 Studios
1 of 4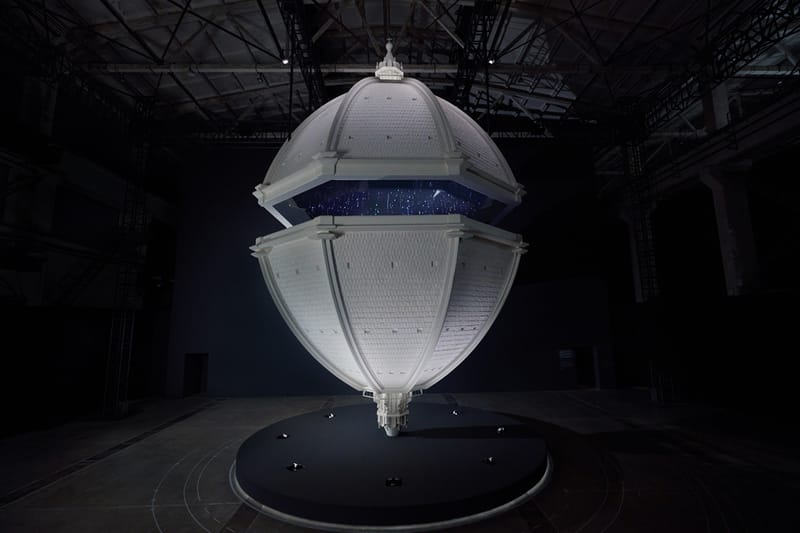 Courtesy Of Hard Feelings And Gucci2 of 4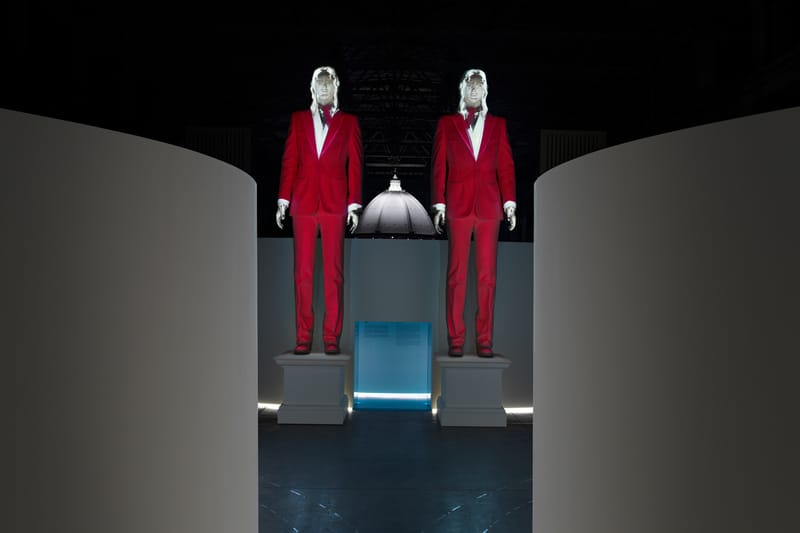 Courtesy Of Hard Feelings And Gucci3 of 4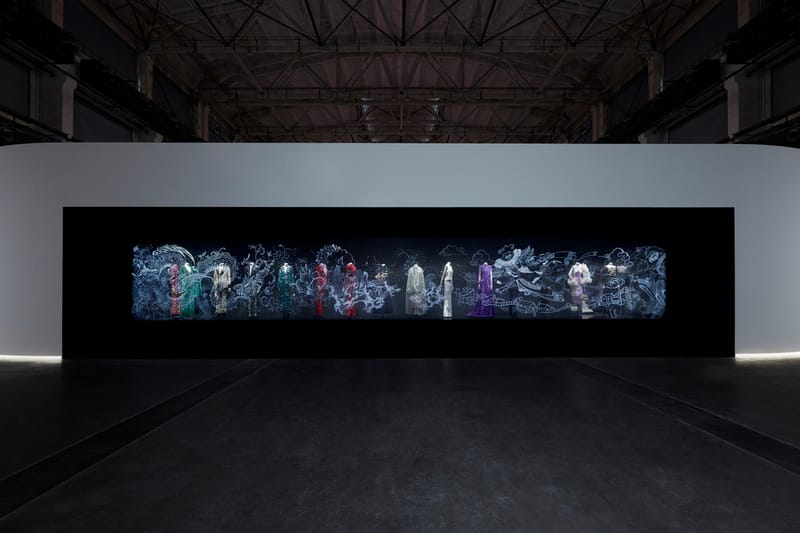 Courtesy Of Hard Feelings And Gucci4 of 4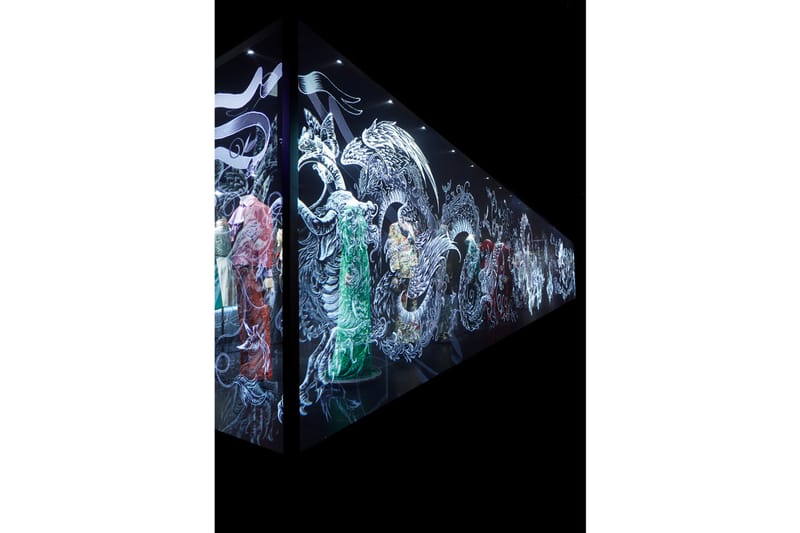 Courtesy Of Hard Feelings And Gucci
To celebrate its own 102nd anniversary, Gucci has worked with artist, creative director, and Hard Feelings Studio co-founder Polina Zakharova on an exhibition, entitled Gucci Cosmos. Housed at 180 Studios, Zakharova worked with her business partner Sveta Yermolayeva to create video art that will reimagine the luxury fashion house's iconic legacy. Made in collaboration with stage designer Es Devlin and fashion theorist and critic Maria Luisa Frissa, the show spotlights 120 years of genre-bending creativity, with an emphasis on how Gucci has not only adjusted to the times, but served to define each changing era.
"In the vast tapestry of Gucci's legacy," said Zakharova in a statement, "I have endeavored to weave moving visuals that bridge a century of innovation with the limitless possibilities of tomorrow. Gucci Cosmos is not just a walk through time, but a dance, where every frame captures the essence of an icon and projects it into the universe of the future."
Gucci Cosmos opens today and will be on view at 180 Studios until December 31, 2023.
180 Studios
180 Strand, Temple
London WC2R 1EA
Xavier Hufkens, Booth D02
1 of 5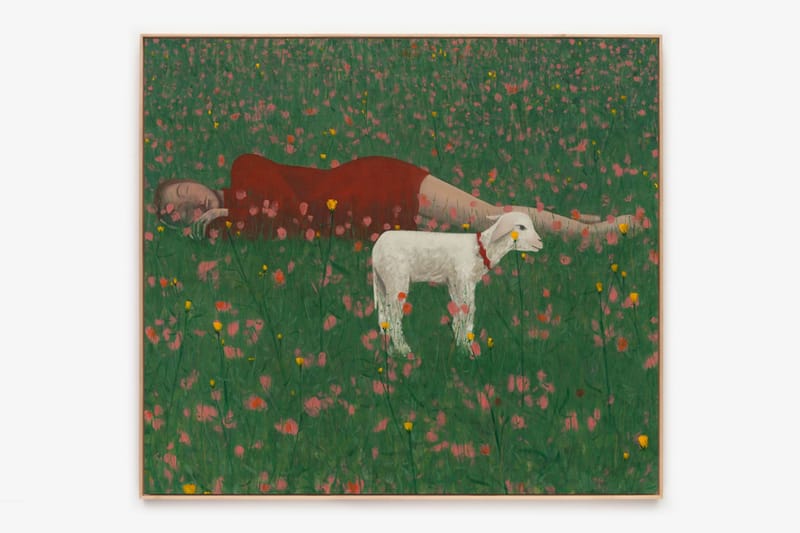 Courtesy Of The Artist And Xavier Hufkens2 of 5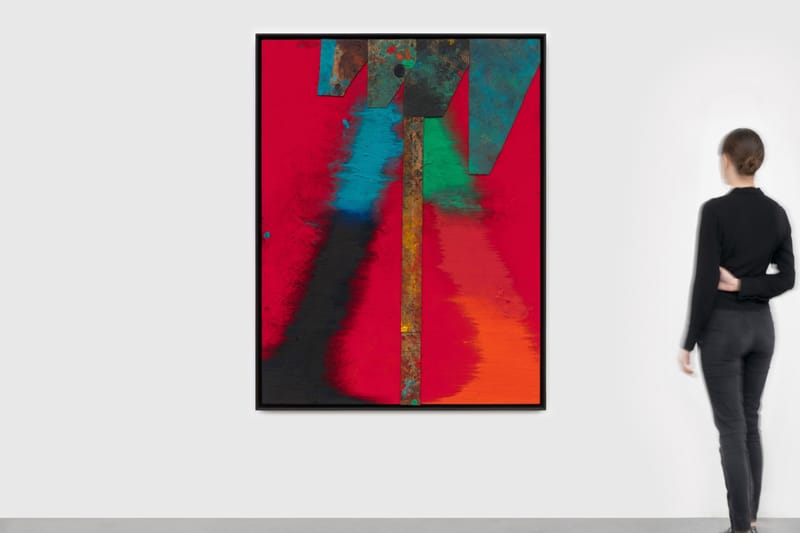 Courtesy Of The Artist And Xavier Hufkens3 of 5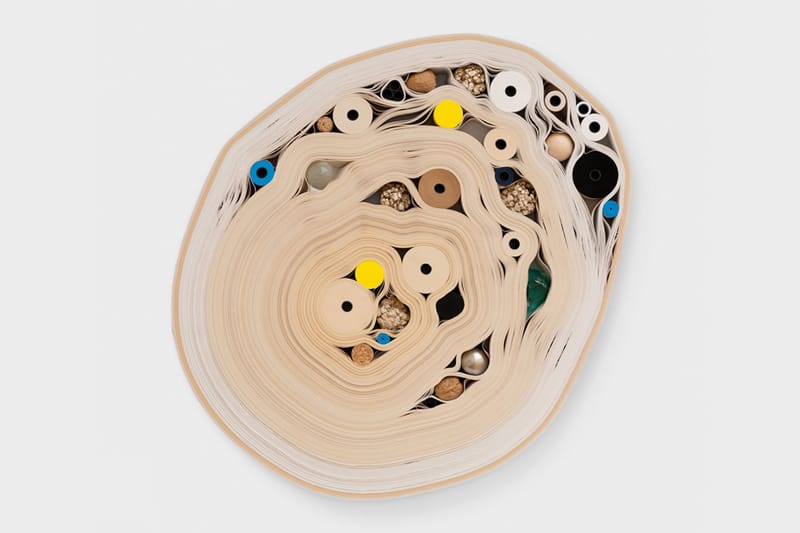 Courtesy Of The Artist And Xavier Hufkens4 of 5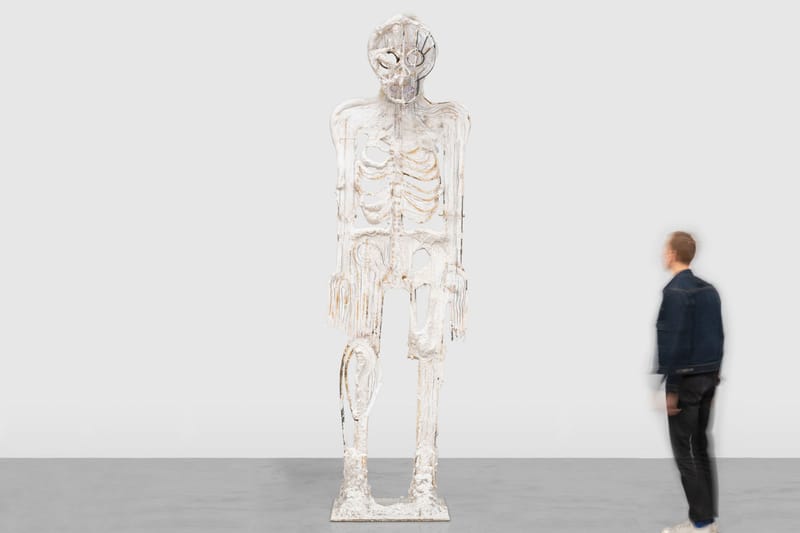 Courtesy Of The Artist And Xavier Hufkens5 of 5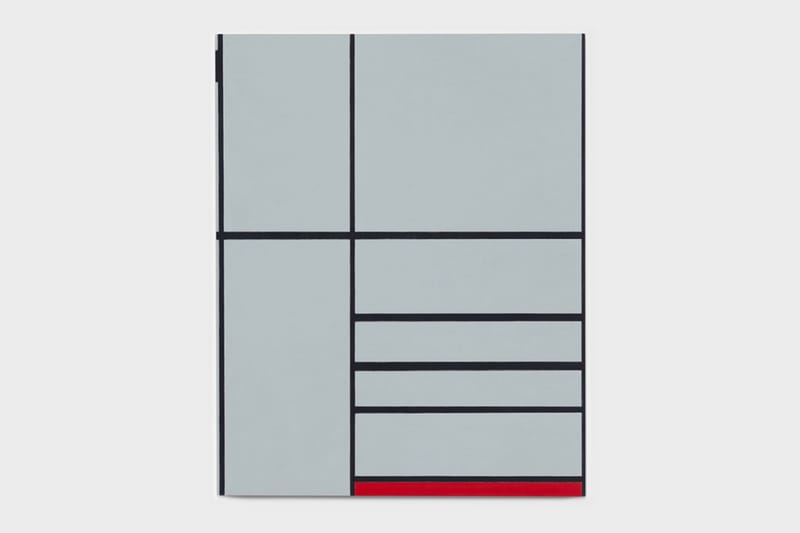 Courtesy Of The Artist And Xavier Hufkens
Brussels-based gallery Xavier Hufkens will present an eclectic mix of emerging and established artists at its booth for Frieze London. The showcase will span traditional oil on canvas paintings, such as the atmospheric scenes by German artist, Constantin Nitsche, abstracted sculptural ceramics by American sculptor Lynda Benglis, a totemic figurtive sculpture by British-born, Los Angeles-based artist Thomas Houseago, as well as erotic works by Paul McCarthy.
Also on view is a selection of new paintings and multi-media artwork by Sterling Ruby, Tracey Emin, Sherrie Levine, McArthur Binion, Joan Semmel, Leon Kossoff, and Frank Walter. Highlights include Michel François's Enroulement (2023), a multi-media wall artwork made of paper, foam, nuts, glass, stone, desert rose, magnets, pyrite and ink — all of which is cleverly interlaid to mimic the inner workings of a tree stump. Central to the Belgian artist's practice is an emphasis on the fragility of humanity, in relation to our contradictory desire to cherish and destroy the world we inhabit.
Frieze London
Pk Sq W,
London NW1 4LL
Barbara Chase-Riboud at Hauser & Wirth
1 of 5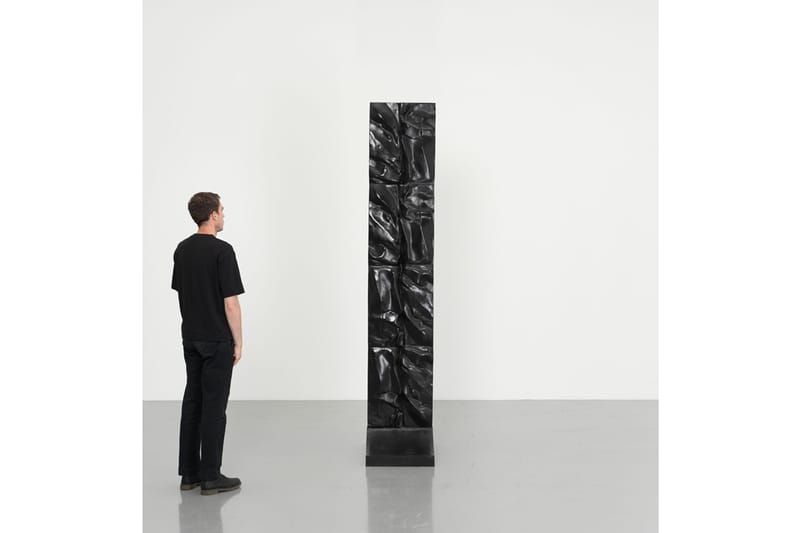 Courtesy Of The Artist And Hauser & Wirth2 of 5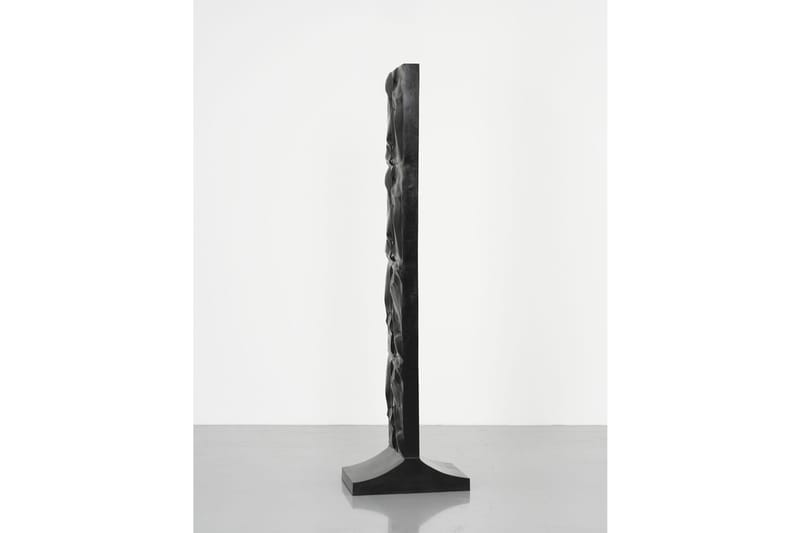 Courtesy Of The Artist And Hauser & Wirth3 of 5
Courtesy Of The Artist And Hauser & Wirth4 of 5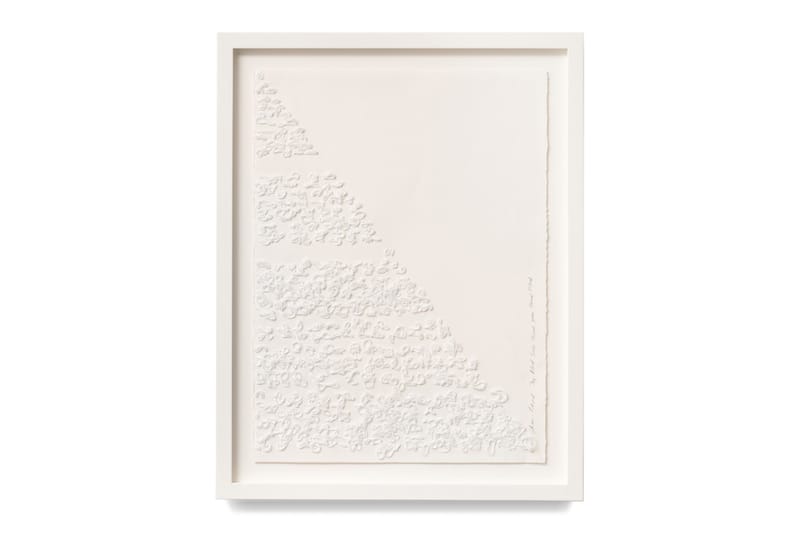 Courtesy Of The Artist And Hauser & Wirth5 of 5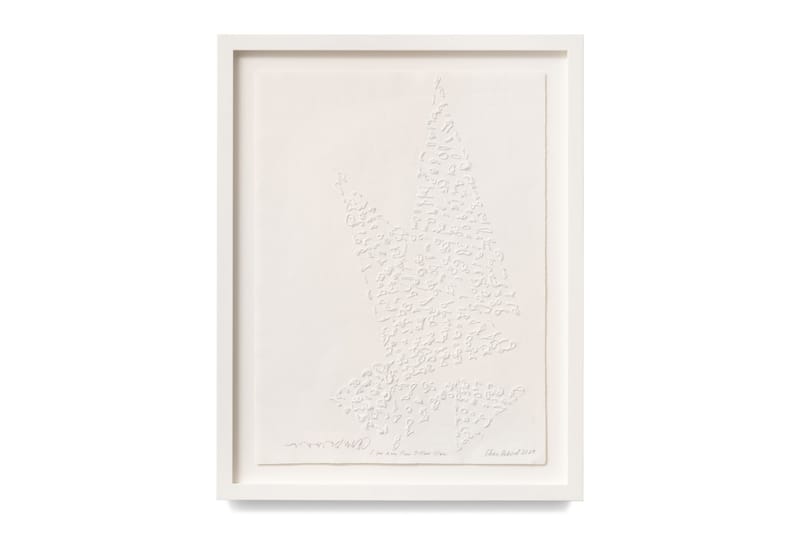 Courtesy Of The Artist And Hauser & Wirth
Hauser & Wirth will present a solo show by Paris-based, American artist Barbara Chase-Riboud. The exhibition will include six new works made with silk pierced on paper in her signature automatic writing, as well as three bronze sculptures from her Standing Black Woman of Venice (1969 – 2020) series.
Born in Philadelphia, but now based between Paris and Rome, Chase-Riboud probes into transnational histories, giving light to the overlooked figures of the past that have indelibly shaped our present. The three black bronzes on view are entirely abstract upon first glance and appear like towering obelisks from a bygone era. Partially inspired by acclaimed Swiss sculptor Alberto Giacometti, Chase-Riboud's landmark Woman of Venice series pays tribute to the unsung female poets of antiquity, particularly within Africa — "a reminder that history is comprised of layers of forgotten influences piled atop each other, waiting to be exhumed," wrote a release by the gallery.
An acclaimed poet and novelist, Chase-Riboud will juxtapose her sculptures with six lyrical works on paper, made using silk thread that are reminiscent of hieroglyphic markings. Emblematic of the titles of each work, her latest series reflects the artist's unconscious train of thought, where drawing and handwriting become one.
Frieze London
Pk Sq W,
London NW1 4LL
José Parla Presents Phosphene at Ben Brown Fine Arts
1 of 3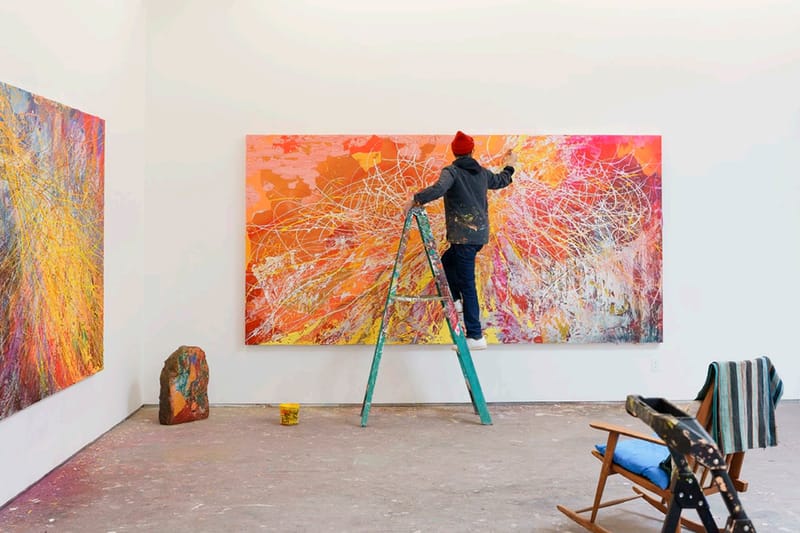 Courtesy Of The Artist And Ben Brown Fine Arts2 of 3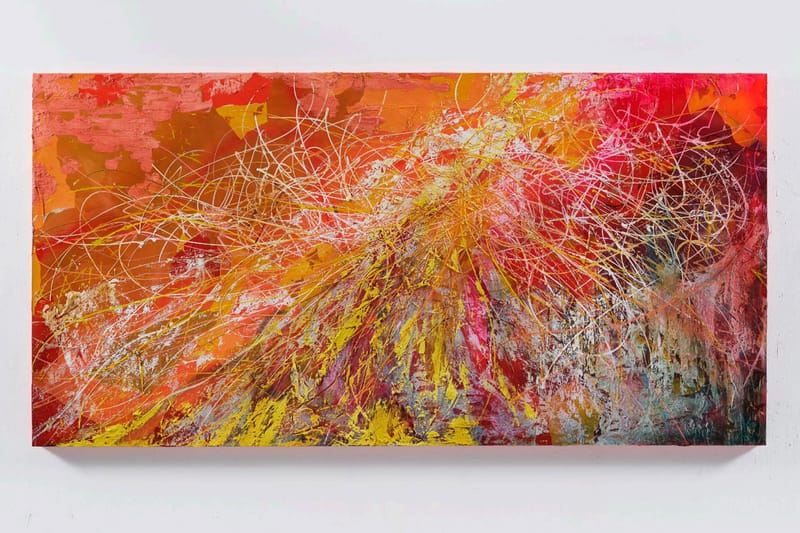 Courtesy Of The Artist And Ben Brown Fine Arts3 of 3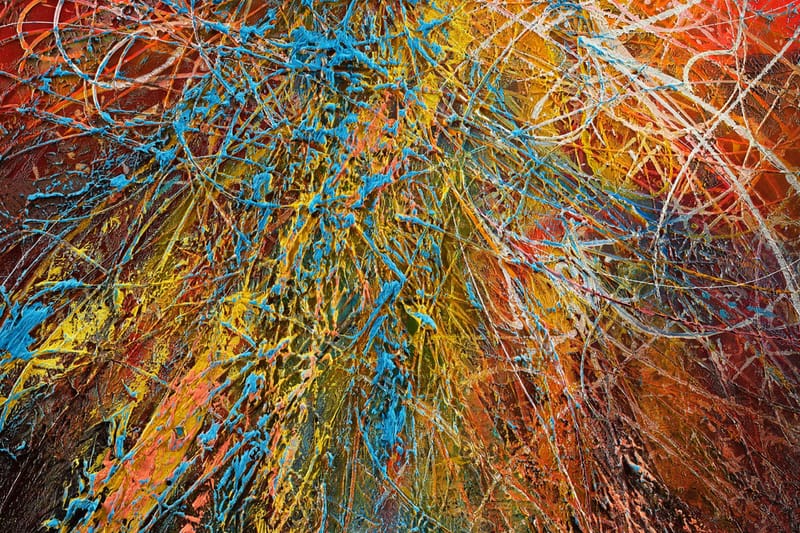 Courtesy Of The Artist And Ben Brown Fine Arts
Ben Brown Fine Arts lifted the veil on a new solo exhibition by New York-based Cuban artist José Parlá at its flagship London location. Entitled Phosphene, the work ruminates on Parlá's near-death experience during the COVID pandemic. The title of the show takes its name from the visual phenomenon that gives the impression of seeing light while one's eyes are closed.
Grappling themes pertaining memory, nostalgia, and energy within the urban space, each dynamic painting reflects Parlá's own life, such as his link to Cuban music and hip hop, but is meant to stimulate universal thoughts and emotions within the viewer. "This is a universal language for all human beings," note Parlá, so that it unifies, not separates, us."
The exhibition follows a recent exhibition Parlá held at Library Street Collective in Detroit, along with a UV pigment print he released back in May with Avant Arte.
Ben Brown Fine Arts
12 Brook's Mews,
London W1K 4DG
Source: Read Full Article