When Jean Dawson wrote the outro to his CHAOS NOW* album, "Pirate Radio" (which he initially had called "Hail Mary"), he did it in just three days, and while he was binging through Deadliest Catch – specifically seasons four through six. "The intro is a sea shanty and I was like 'I want to do that,'" he recounted. "For my dad. My dad's a sailor."
Dawson's inspirations span the fairly common – Kobe Bryant, his mom, ultra-marathon runner David Goggins, Björk, Earl Sweatshirt, Mac DeMarco, early Kanye West – and also the mundanities in everyday life, such as "old white man reality television" including Survivor, Naked and Afraid, and Deadliest Catch. "I wanted 'Pirate Radio' to sound like a David Byrne song, but also Radiohead, but it also couldn't sound like anything," the 27-year-old musician and self-defined perfectionist tells Hypebeast, recalling hours of sifting through strings in order to ensure there was a fiddle-like sound on the track. After just 72 hours of ego-free production (it's critical for Dawson that his collaborators leave those at the door) with his trusted teammates, Dawson was satisfied with the track. "We just made the world's best sea shanty on earth, and it's made by somebody that has never sailed in [their] whole life."
Though that's not to say it was then just a no-brainer for him to release CHAOS NOW* after its completion. Dawson calls CHAOS NOW* the first album that pays homage to himself, with his first two projects Bad Sports and Pixel Bath both being rooted in his complex relationship with his father. "When I'm finishing up an album, I just don't feel done, and it's not because the music's not done. It's because I'm not ready to give this baby to the world and have somebody potentially step all over it," he adds. "They're my songs. They're my children."
Dawson, now completely sober, has always been open about his mental health, never shying away from addressing his anxiety and how he's used music to cope and now, to help others do the same. But it hasn't always been easy for the often-deemed "experimental" artist; he's had to get to know all aspects of himself in order to properly give advice and be able to authentically translate his experiences into what he calls "hopeful" music. 
Before heading out to Los Angeles to open Interpol's three shows at The Greek – which comes just a week before he jets over to Europe to support Lil Yachty on his European leg of The Field Trip Tour  – he sat down with Hypebeast to share his secrets on how to get out of your own head.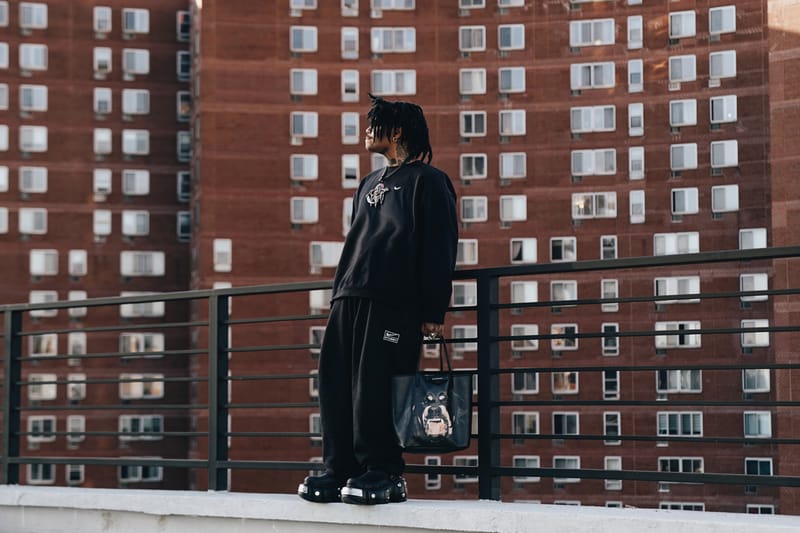 Hypebeast
How do you prioritize your mental health while on tour?
I don't mythologize my illnesses anymore. I used to make them out to be this big-ass monster which felt overwhelming. Now I'm like, 'You're my little anxious anxiety friend, and you come up sometimes. And when I have to deal with you, we have a conversation about it, then you go away for a while.' I take medication daily. I start off with positive affirmations. I have a really strong support system around me who check in on me often. I've been very, very fortunate in that way. On tour – especially being back-to-back – it's so important to have people to check up on you and for you to check up on others as well. The road has extreme highs and lows. You get all the love in the world on that stage and then you're on the tour bus for eight hours by yourself right after. I have to stay very aware of how I feel and manage it. Say I'm feeling overwhelmed, I'll take a walk. I'll watch some anime. As much as I love music, it's something that can make me very anxious, so I've had to learn to be patient with myself and be polite to myself. I think we are exclusively mean to ourselves. Why do I hold the right to be mean to me?
You shared in an interview that 'home has to be wherever I am.' I'm sure it's a lot harder to feel at home when you're alone on that tour bus at night.
I don't like being alone. I actually really dislike it. So I always tend to have people around me because when I was younger, I felt somewhat abandoned – I come from a Hispanic and Black household where work is priority number one, not your kids. So I've had to make the conscious decision to be someone who loves myself. Inside of my flesh is the only place I'll ever live, so I might as well put some nice curtains up, put a nice couch in, and understand the fact that 'this is where you're gonna be, so you might as well make it yours and understand that there's nothing wrong with being your own best friend.'
Do you check in with yourself a lot?
I have full-length conversations where I answer my own questions. I'm like, 'what do we have to do today?' – and it's always a 'we' conversation – because you're talking to your spirit, to your brain, to everything. 'Are we ready for this? Did we eat? Hey, how are we doing? Feeling a little blue? Okay, what can we do to fix that? Well, let's think about what we're grateful for. Or play some video games. Or give a few people phone calls.' Family keeps me grounded. I need to visit my mom more. I also need to do community service once a week – not to sound virtuous, but I need to do something that doesn't involve me. My entire life is about me and sometimes it feels like it's too much. For my selfish reasons, I need to get outside of that, so when I communicate with myself, it still feels special.1 of 2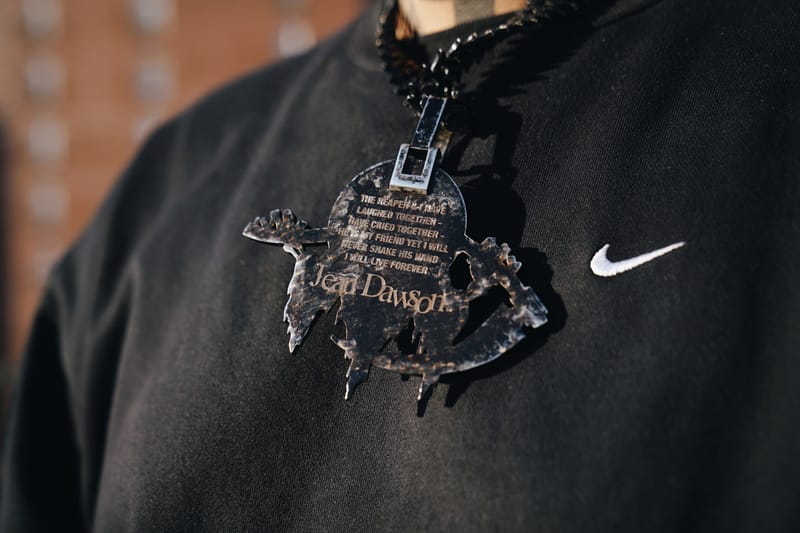 Hypebeast2 of 2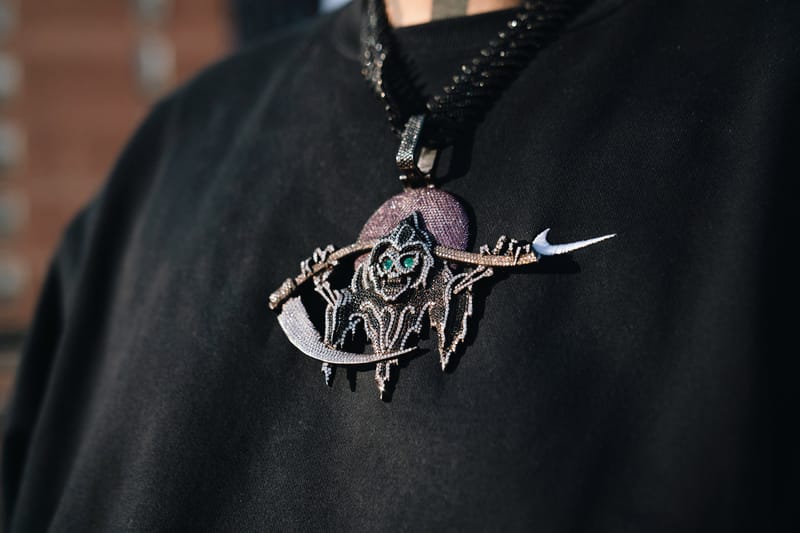 Hypebeast
Passions can spiral into obsessions. How do you ensure your passion for making music doesn't turn obsessive and harmful?
A lot of people think making music is therapy. For me, it's fun, but it's not therapy. I lean into the fact that music can make me manic, but I give myself time limits. So I'm like 'for the next 48 hours, you're going to be a little lunatic  – and that's okay because you can't really stop it anyway – but after those 48 hours, you're gonna chill the f*ck out.' My OCD only really comes out in music; everything else is whatever, but with music, it all has to be perfect, and I'll be obsessing over something that takes two seconds. But I know the chase for perfection kills the artist. So I toe that line by putting strong barriers on myself because I don't think we have those boundaries with ourselves.
Do you make rock music? Yeah, for sure! Do you make rap music? Yeah, for sure! Do you sing? Yeah, for sure! Everything is 'yeah, for sure', because their perspective of me is never something I'll have to live by.
You also recently shared the sentiment: 'Your opinion of me lives and dies in your own head.' How have you gotten to a point where the opinions of others don't affect you?
There was a point where every single day I was looking my mom in the eye telling her I didn't want to be alive. Thankfully, I've always had good people like her around me. Others' opinions of me became so little because I feel like I've lived and I've died several times throughout my life. You don't have to like me, that's totally fine. A lot of the time, I don't like me, so I don't expect you to. I've learned that what somebody eats will never make me sh*t, no matter how much I watch them eat.
You say you want to be a "friend" to your listeners. How do you balance being a good friend to others while still taking care of yourself?
In order for me to do my job, I have to supplement your life and you have to supplement mine. I'm very careful about what I say. If you listen to my discography, 95% of it is hopeful. I'm an open-ended ear, whom you can talk to forever. I might not always have the answer you're looking for, but I will listen, and that's what a lot of people are missing. I feel like I represent part of their story – but in order to give them advice, I need to understand the truth about myself. I call my audience my kids. We're just a bunch of kids. My life is like a coming-of-age film. 
What part are you at right now?
I think I'm at the part where I'm coming to realizations, and a lot of things are changing. Some of my friends might be looking at me a little funny, but they'll realize that my heart has the same intention as always. I think there are a few hours before the climax, but it's on the horizon. I don't think we grow up in my movie. We just stay kids. 1 of 2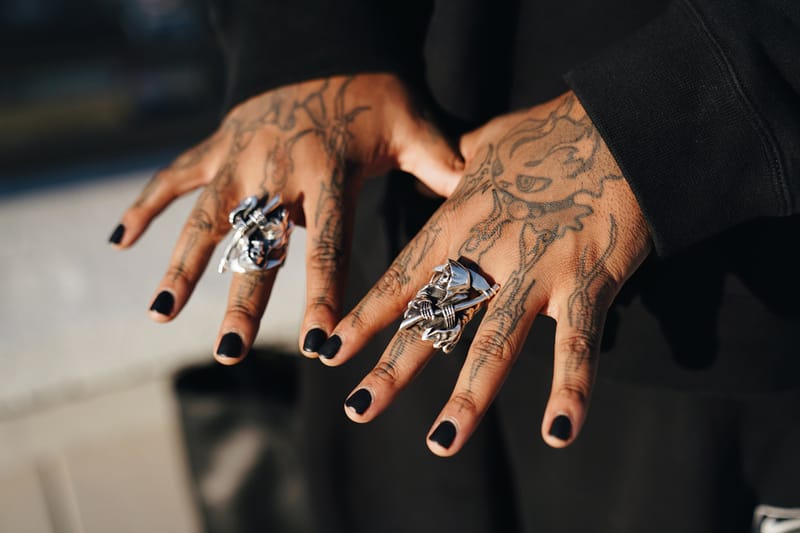 Hypebeast2 of 2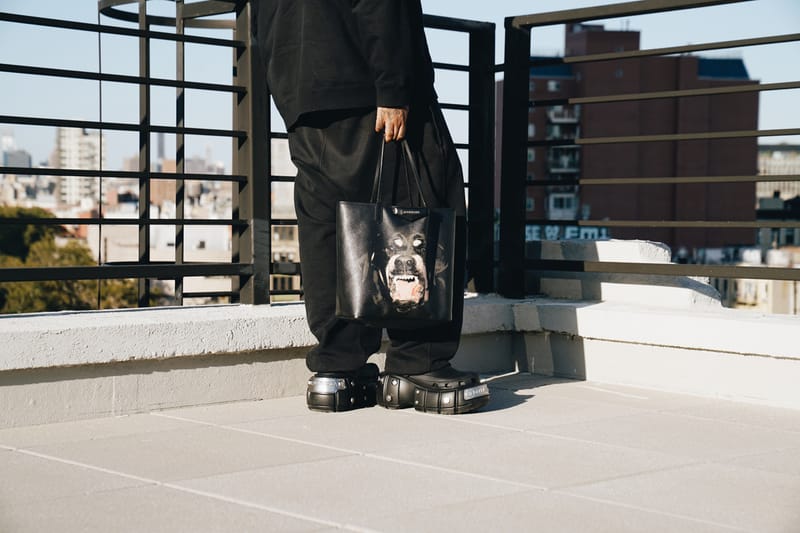 Hypebeast
A lot of publications are deeming your music "experimental." How do you feel about that label?
I don't feel about it. My favorite thing about being referred to as anything is that I don't have to adhere to it. Categorization makes things easier in utility, but when it comes to me and the way that I perceive myself, it's hard to put a label. But when other people do it, I'm okay with it. You can call me whatever you want! You can call me a hillbilly folksinger. Yeah, for sure. That sounds great. 'Do you make rock music?' Yeah, for sure! 'Do you make rap music?' Yeah, for sure! 'Do you sing?' Yeah, for sure! Everything is 'yeah, for sure', because their perspective of me is never something I'll have to live by. I joke 'Don't perceive me', but seriously, perceive me, because I know at the end of the day I'm not going to have to accept or deny it. I have a sibling who's trans, and when I asked him when he knew he was trans, he just said to me, 'I always knew I was me,' and that was one of the most powerful things I've ever heard any human say.
How long do you think you've known yourself?
I can't remember before, but maybe I think when I was around eight or nine; I knew I had a hard time communicating with people whom I don't share interests with. I knew I had a little bit of an aversion to populated areas. I knew I was afraid of the dark. I wet the bed when I was a kid because of trauma. I knew all of that stuff, and once I stopped fighting who I knew myself to be, that was when I started accepting exactly who I was. That's what allowed me to be an artist.
---
Elsewhere in the music world, Hypebeast sat down with Pusha T and Phoenix's Thomas Mars to discuss their collaboration on the remix of "All Eyes on Me."
Source: Read Full Article