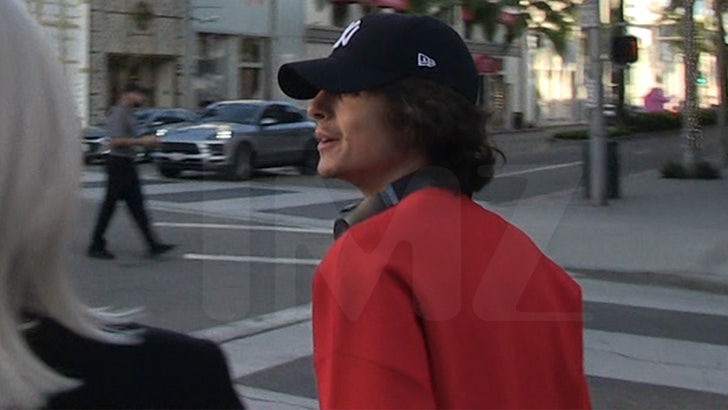 Timothée Chalamet is hinting things are going well with Kylie Jenner … but he's not ready to talk about it, only flashing a smile when asked about his new boo.
We got the 27-year-old actor outside Cartier in Beverly Hills on Tuesday, and asked him a few Kylie-related Qs. TC stayed silent, but shot us a sign — unsuccessfully hiding a smirk as he was walking the streets.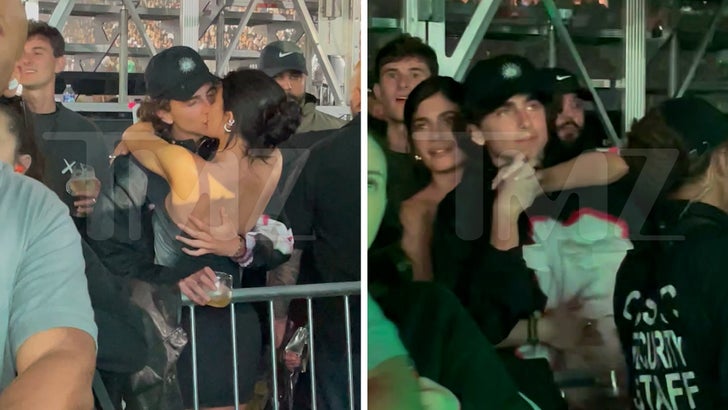 As we reported, Timothée and Kylie went public with their relationship earlier this month, smooching at Beyoncé's birthday concert in Los Angeles. The two had been linked for months after Kylie's car was parked at his place back in April, and they were also spotted on a taco date around that time, too.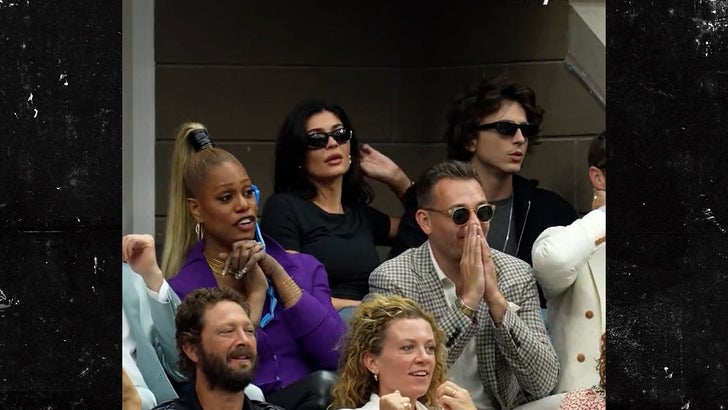 They certainly haven't been trying to hide it since the concert — sitting together courtside at the US Open last week with a bunch of other celebs in the building.
BTW, they were locking lips quite a bit at that event, too … hey, maybe Timothée's smile in Bev Hills was from the PDA-filled flashbacks.
We covered it all on a previous episode of The TMZ Podcast, available on all podcast platforms.
Source: Read Full Article