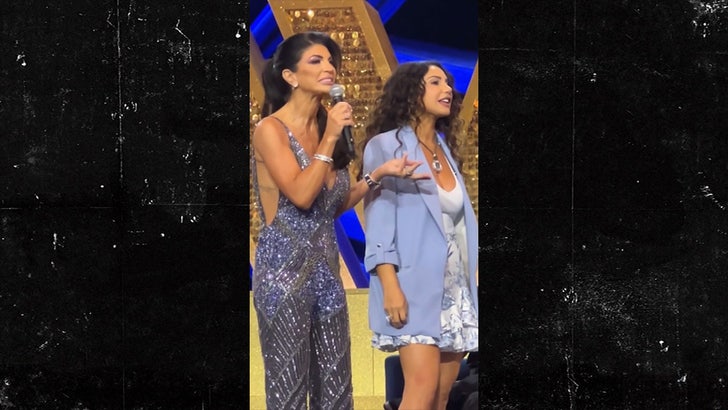 Teresa Giudice went full New Jersey alongside one of her 'RHONJ' costars after a fan poked the bear at BravoCon … forcing them to tell this lady off in true trash reality TV fashion.
The 'Real Housewives' star was sharing the stage with Jen Aydin — who's also on the show — when someone in the audience asked them something out of pocket during a Q&A section Sunday in Vegas. The query wasn't very PG at all … take a look for yourself.
Waiting for your permission to load the Instagram Media.
You can tell this rubbed Teresa and Jen the wrong way … 'cause they both stood up and started mouthing off to the audience member, telling her they're good friends and that they have each other's backs — and NOT each other's "ass*****" as this woman suggested.
That wasn't the only drama that unfolded during this panel … later on, Teresa revealed where she stood in her relationship with her estranged brother, Joe Gorga, and his wife, Melissa … basically admitting that they were not on good terms.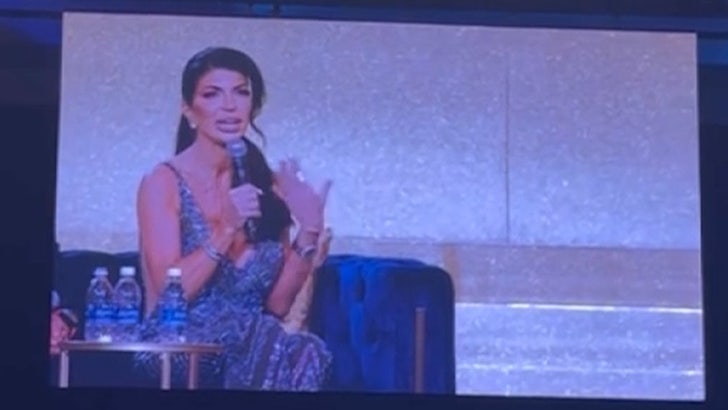 In a brutal swipe … she added that her and Joe's parents were dead — meaning, in her eyes, there's no reason to mend their relationship … a response that got major boos.
One person she has kept in touch with, though … her ex-husband, Joe Giudice, who now lives in the Bahamas after being deported from the States in 2019 for fraud. They're still tight, apparently.
Teresa went on to confirm her ex was doing great and that she'd be spending New Year's Eve with him in the Bahamas — along with their daughters, of course … as both she and Joe have respectively moved on to new significant others.
Teresa also expressed hopes for him to come back to the States because she believed he should not have gotten deported and "it wasn't fair what happened to him."
Long story short … Teresa's time at BravoCon was about as rowdy as you'd expect.
Source: Read Full Article