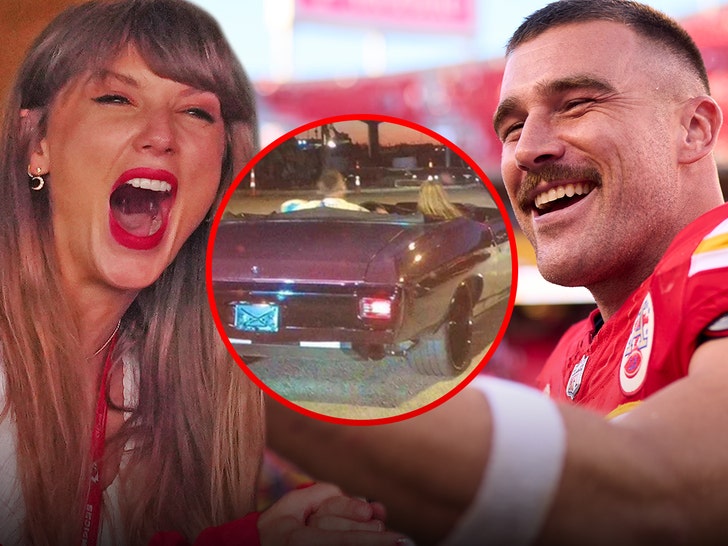 Taylor Swift and Travis Kelce didn't kiss Sunday … they didn't hug or anything like that, but it's pretty clear, both during and after the game, they're a thing.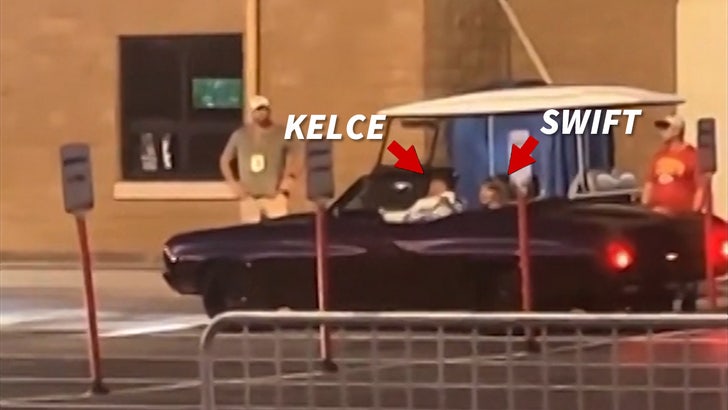 Taylor and Travis left Arrowhead Stadium Sunday after the big game in Kelce's sweet convertible. They apparently went to grab some grub, and according to social media buzz, paid to have an entire restaurant unto themselves. We cannot confirm that, yet!\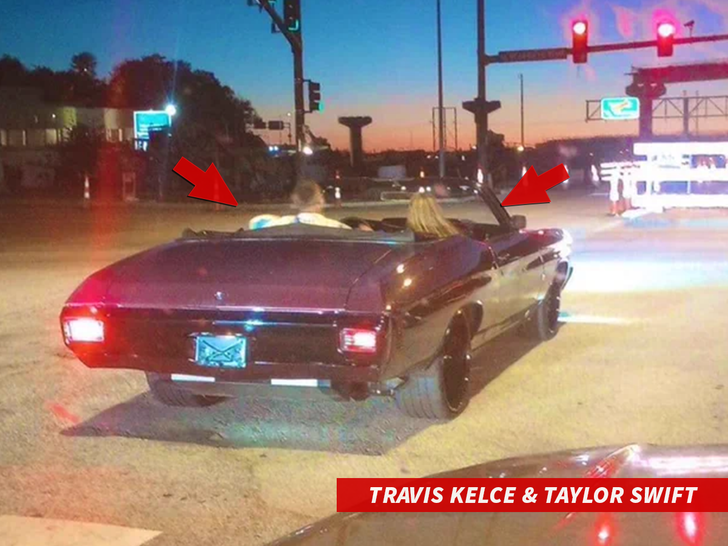 As they left the stadium, they walked side-by-side around the locker room area, strolling past photogs and looking, well, couplie.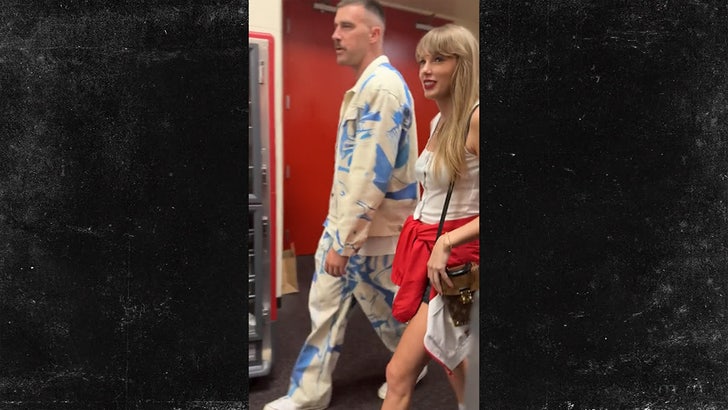 Taylor was all in during the game, cheering on Travis as she sat, and stood, and screamed next to Travis's mom.
There have been rumblings for over a month the 2 were dating, and weeks ago we got the sense the rumors were true.
So how does TRAYLOR sound?
Source: Read Full Article