Big Little Lies fans, gather round: Zoë Kravitz and Karl Glusman are engaged! The actress revealed the happy news in a cover story for Rolling Stone. It turns out that she and her actor fiancé have actually been engaged for quite some time — Kravitz, 29, says Glusman, 30, popped the question back in February, and the story is adorably chill.
According to the magazine, Kravitz and Glusman met two years ago while at a bar with mutual friends. He had apparently crushed on her from afar and was too nervous to talk to her. As he left the bar, she made a pretend phone call outside, then invited him back to her apartment to join her friends for an afterparty. That night, they shared their first kiss, and soon after, he moved in with her.
"I can be my weirdest self around him," Kravitz told Rolling Stone. "It's so relaxing to be around someone where you can be 100 percent how you feel."
After about a year and a half of dating, Glusman intended to surprise Kravitz with a proposal while she was in Paris. But when their work schedules interfered with that plan, he proposed in their living room instead.
"I was in sweatpants," Kravitz said. "I think I was a little drunk." With candles lit and Nina Simone (her favorite) playing in the background, Glusman gave her a hug. "I could feel his heart beating so fast — I was like, 'Baby, are you OK?' I was actually worried about him!" Kravitz recalled.
That's when Glusman got down on one knee. Kravitz cheered him on, apparently assuming he was stretching to get his heart rate back to normal. But rather than stretching, he presented her with a box containing the exact ring she had dreamed about.
The ring can be glimpsed in several photos on Kravitz's Instagram, including this one, with her dad, singer Lenny Kravitz.
"He nailed it," Kravitz told Rolling Stone. "And I love that it wasn't this elaborate plan in Paris. It was at home, in sweatpants."
After a perfectly low-key engagement, Kravitz and Glusman weren't rushing to share the news publicly. The Rolling Stone reporter didn't even ask about her relationship until she spotted the diamond ring on Kravitz's left ring finger (and for what it's worth, Rolling Stone describes the ring as "huge").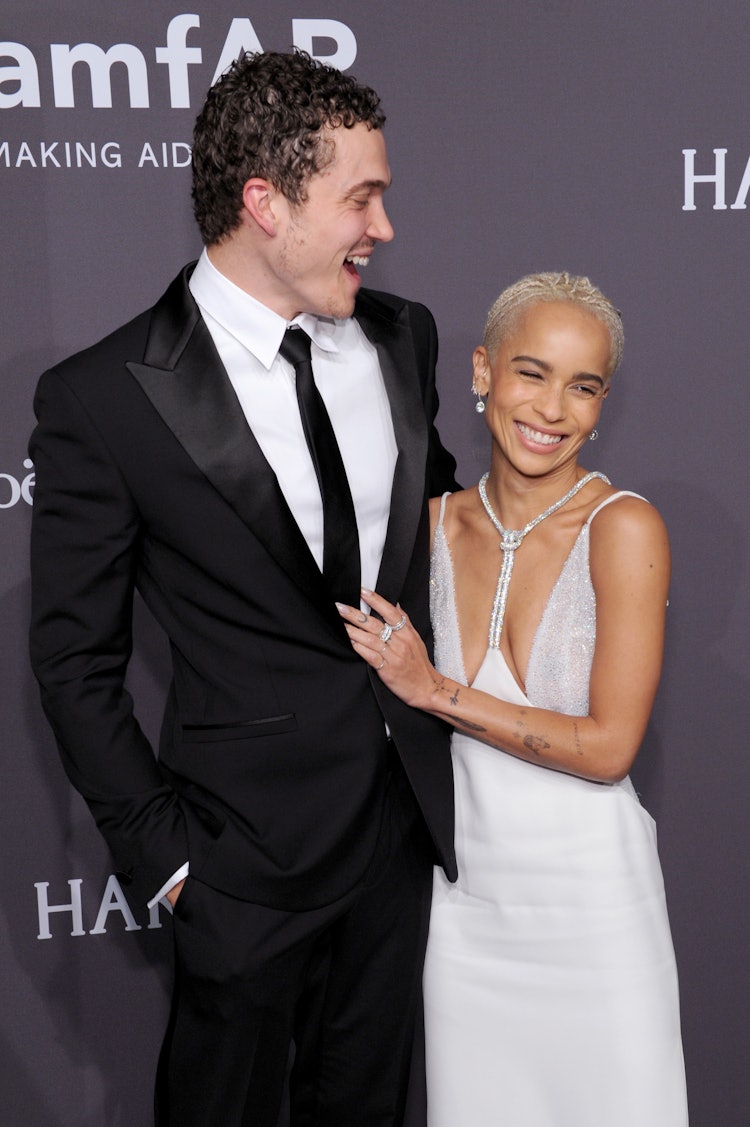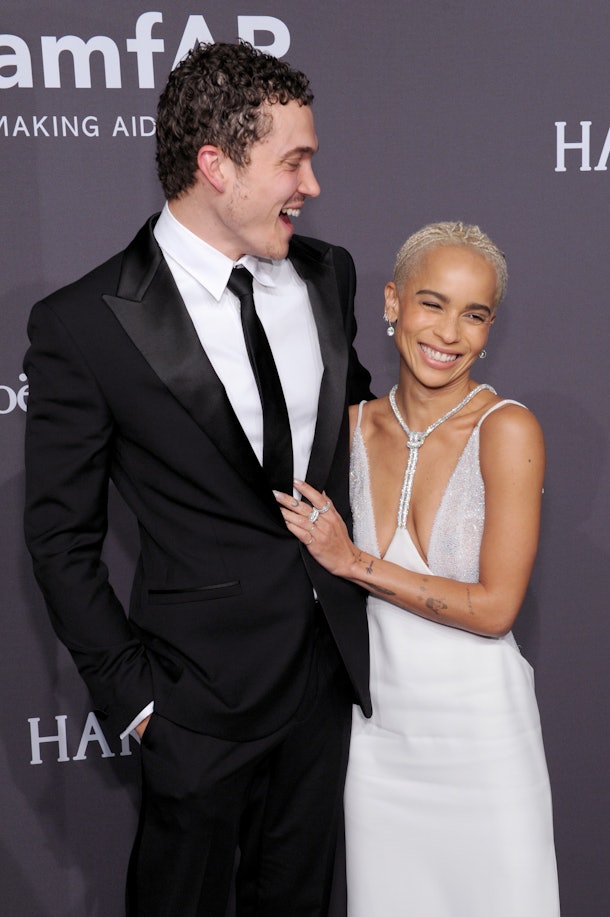 "Oh yeah, I'm engaged," Kravitz explained during her interview. The reporter apparently assumed she was joking, so the star had to repeat herself. "No, I'm engaged! I haven't told anyone yet — I mean, I haven't told the world. I wanted to keep it private."
So, to conclude, if you're already obsessed with Kravitz's magnetic talent on-screen or her cool-girl style, here's how to get engaged like the Big Little Lies star: All you need is the love of your life, a pair of sweatpants, a Nina Simone song, a drink, and a huge diamond. Oh, and total secrecy for the next eight months.
Check out the "Best of Elite Daily" stream in the Bustle App for more stories just like this!
Source: Read Full Article