Bump the Lizzo and belt it out because the signs are ready 2 BE LOVED this month.
As per usual, the planets are moving and grooving up in the sky, but this month is a spicy one, especially when it comes to your love life. There are a few key astrological happenings to keep in mind as you seek out your summer loving.
The first comes right at the beginning of the month on August 1, when a rare connection between Mars, the planet of action, Uranus, the planet known as the awakener, and the North Node, which is symbolic of the path forward, happens. While the energy may be a bit tense for a few days, the whole zodiac will be better for it, says Donna Page, a professional astrologer with a graduate degree in counseling psychology.
This connection will bring more clarity in all areas of your life, but particularly, when it comes to your relationships and what, or who, you are calling into your life. We also have a Venus transit (the planet that rules over our love life) that brings nice new energy into the mix. Venus moves from sweet, sensitive Cancer to bombastic, larger-than-life Leo this month, so you can expect to be really loving yourself, and feeling the most confident.
So set up those drinks, hop on the dating apps, and let's go! Summer won't be here forever, and neither will this ideal energy. What does all this mean for your sign? Page breaks it down for us.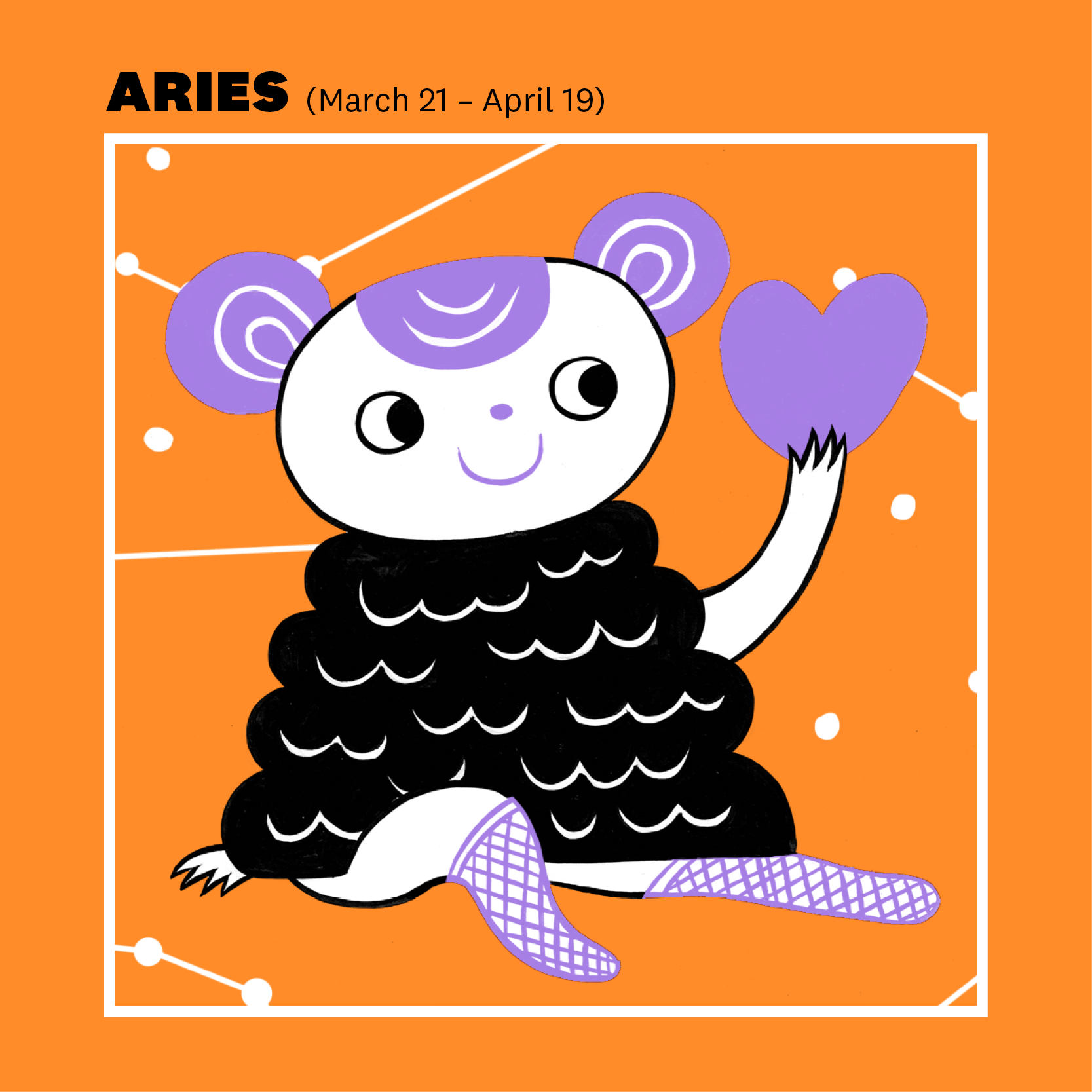 In a relationship: You are all about seeking out fun, and pleasure this month, so expect no less in your romantic partnership. With Venus in fellow fire sign Leo, and the sun and moon in Leo at certain points this month, suffice to say you will be feeling wild and free this month. Make sure your partner is on the same page. Because there is nothing worse than a Debbie Downer when you're out there trying to live it up.
Single: There is a big theme around friendship, and connections this month, Aries, but make sure you are seeking out the right types of partnerships. With the Full Moon in Aquarius, which just so happens to be in the house of friendship for Aries, you'll be seeking out expansive connections. (Reminder: Jupiter, the planet of growth, is still in your sign.)
Anyone that feels too restrictive or like a schedule micromanager is not the person you want around you right now. The same goes for your romantic life. It is a great time to meet someone new, just make sure they are on the same fun-loving wavelength as you.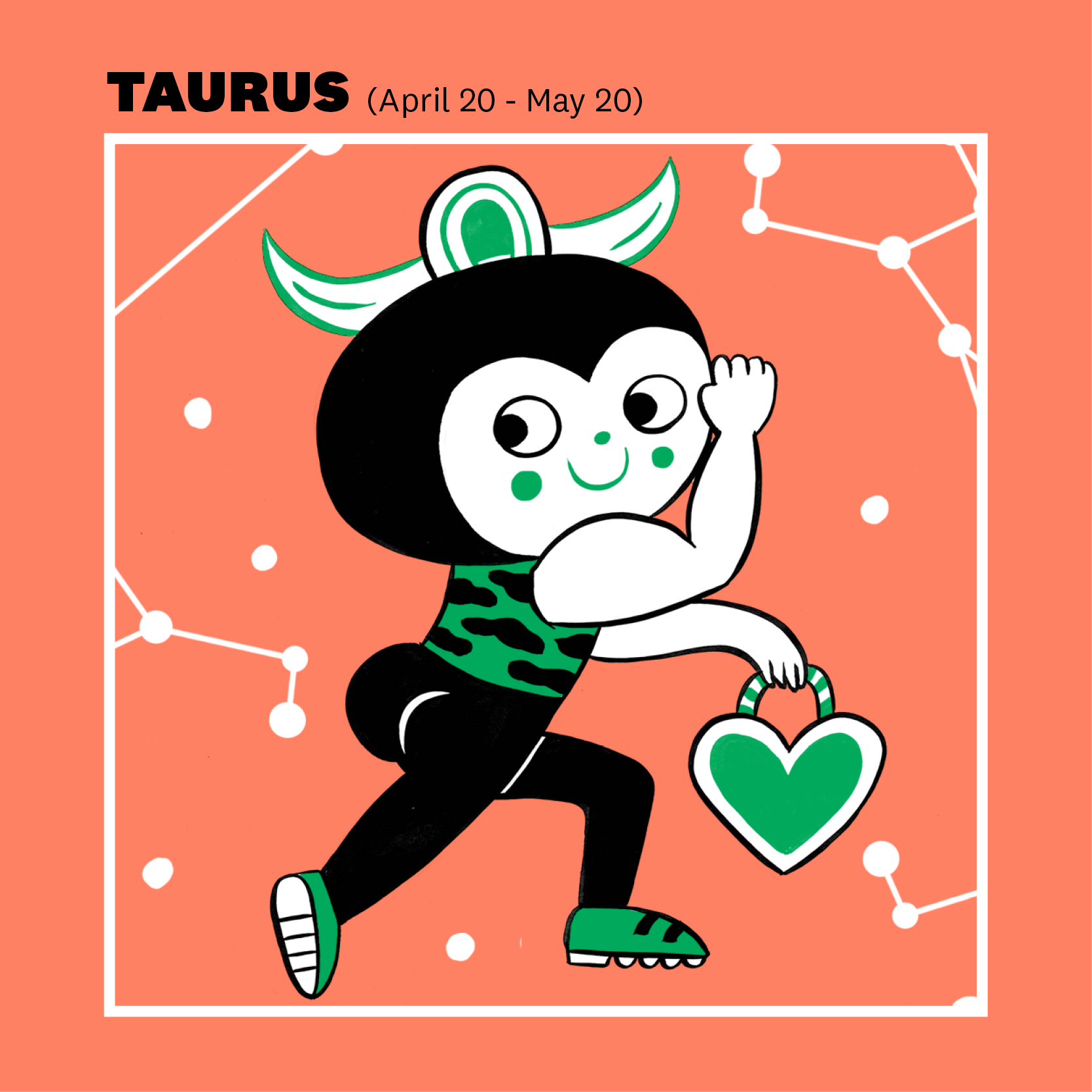 In a relationship: While there is a lot happening astrologically in your sign at the beginning of this month, and certainly a lot going on at work, don't lose sight of the ones you love. Make sure to carve out time for play this month, Taurus. Just because you've decided to dive head first into your career this month, doesn't mean your partner did too. (Unless they are also a Taurus in which case….keep on keeping on you crazy bulls!) Carve out time to have fun, and live in the present this month. Summer will be over in the blink of an eye, so make sure you don't miss it.
Single: With the connection of Mars, Uranus, and the North Node in your sign this month, you are feeling serious, and focused Taurus. But don't be surprised if that cutie in your office is noticing your hard work and determination. Next time the work crew goes out for drinks, make sure you join…there is a connection somewhere waiting to blossom.
There will be a surge of romantic energy for you around the full moon, so watch out for that. With the sun moving into fellow earth sign Virgo, seas are looking calmer ahead.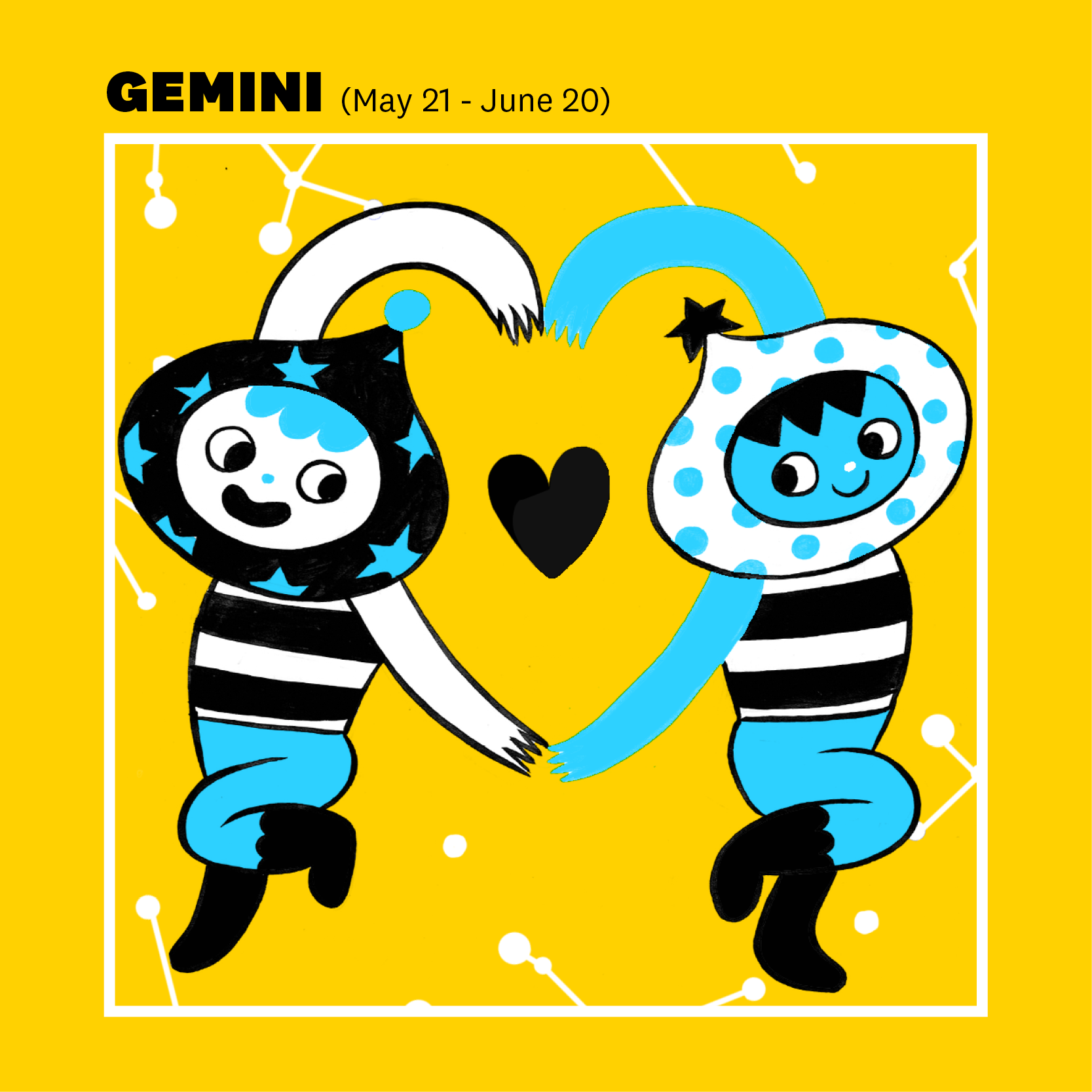 In a relationship: Grab your boo, and hit the town this month Gemini. You are in the mood to party and travel. So make sure you're checking your emails for those last-minute deals on flights. You and bae could be sipping cocktails on a private beach before you know it.
By the end of the month you will be feeling more connected than ever to your partner, so don't be surprised if you find yourself feeling a little domestic. It's the perfect time to hang those shelves or move around the furniture in your living room. As long as you're working together cleaning can actually be…dare I say…sexy?
Single: What's better than a romantic getaway with your crush? (No, actually I'm asking because I can't think of anything.) That may just be in store for you this month, Gemini. With your house of travel being lit up by the full moon, you're going to want to get out of town, and you're happy to take just about anyone with you. But before you set sail for a Sandals resort with your bestie…is there someone perhaps more interesting you can invite for a quick weekend away? Scroll through your phone, a big connection could be right in front of your eyes!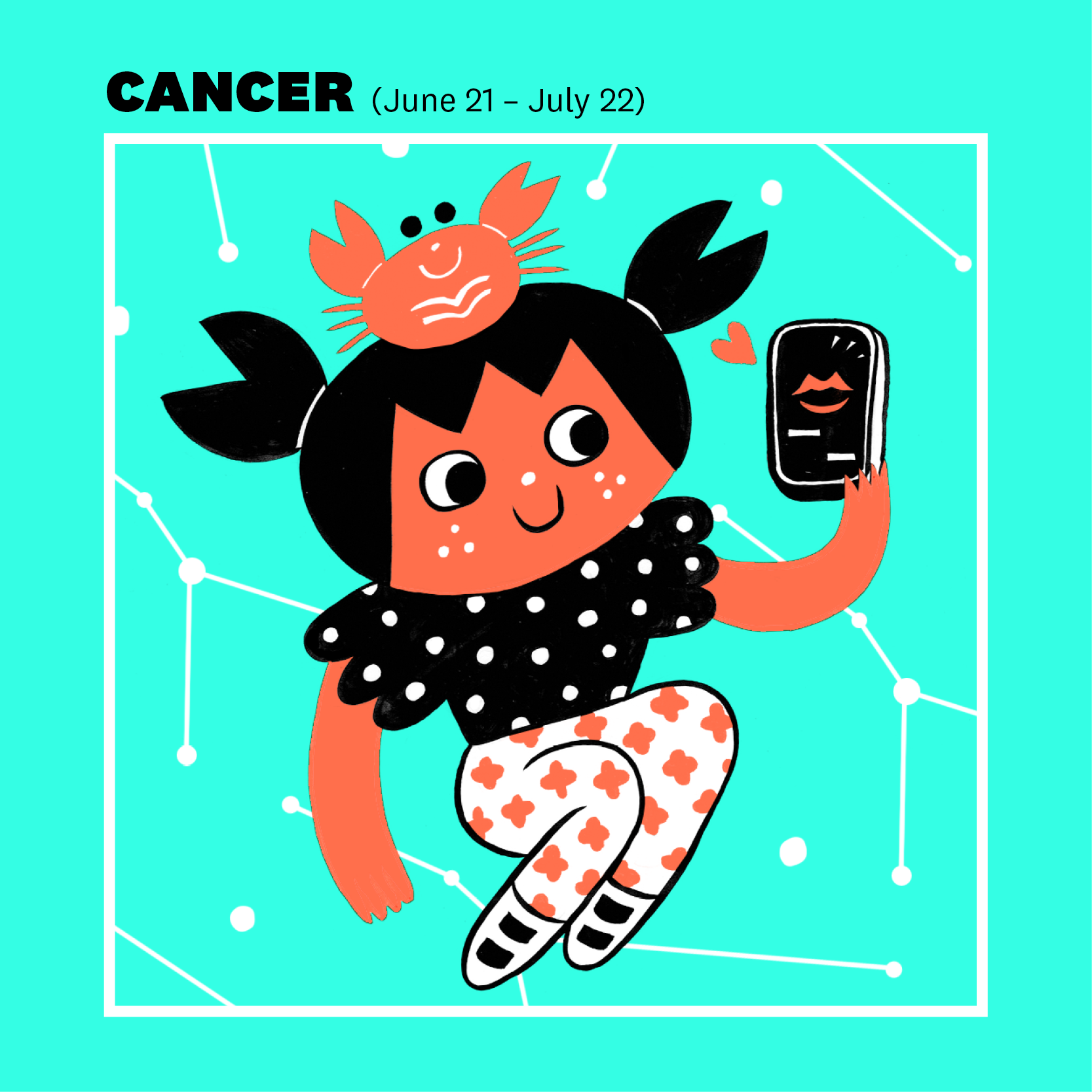 In a relationship: The full moon in Aquarius will highlight your relationships, and your sense of safety, Cancer, so take some time to reflect on your current partner. While Venus has been in your sign the two of you were probably getting along quite well, but the shift into Leo highlights agreements and social contracts. Is your person fulfilling the role you need them to? If not, it's time to have a conversation. You'll feel better for it.
Single: With Venus in your sign for the first 10 days of August, it is time to get your flirt on. Get dressed to the nines and hit up your favorite date spot with your crush because they are seriously spicy for you right now.
When the full moon moves into Aquarius on the 11th, your steamy side will come out to play even more than it already has. Perhaps a sexy lingerie purchase is in order? A reminder that you can be bad all by yourself, so if you have your eyes on a new fling or just some time alone with your favorite vibrator, be sure to lean into your sensual side this month, Cancer.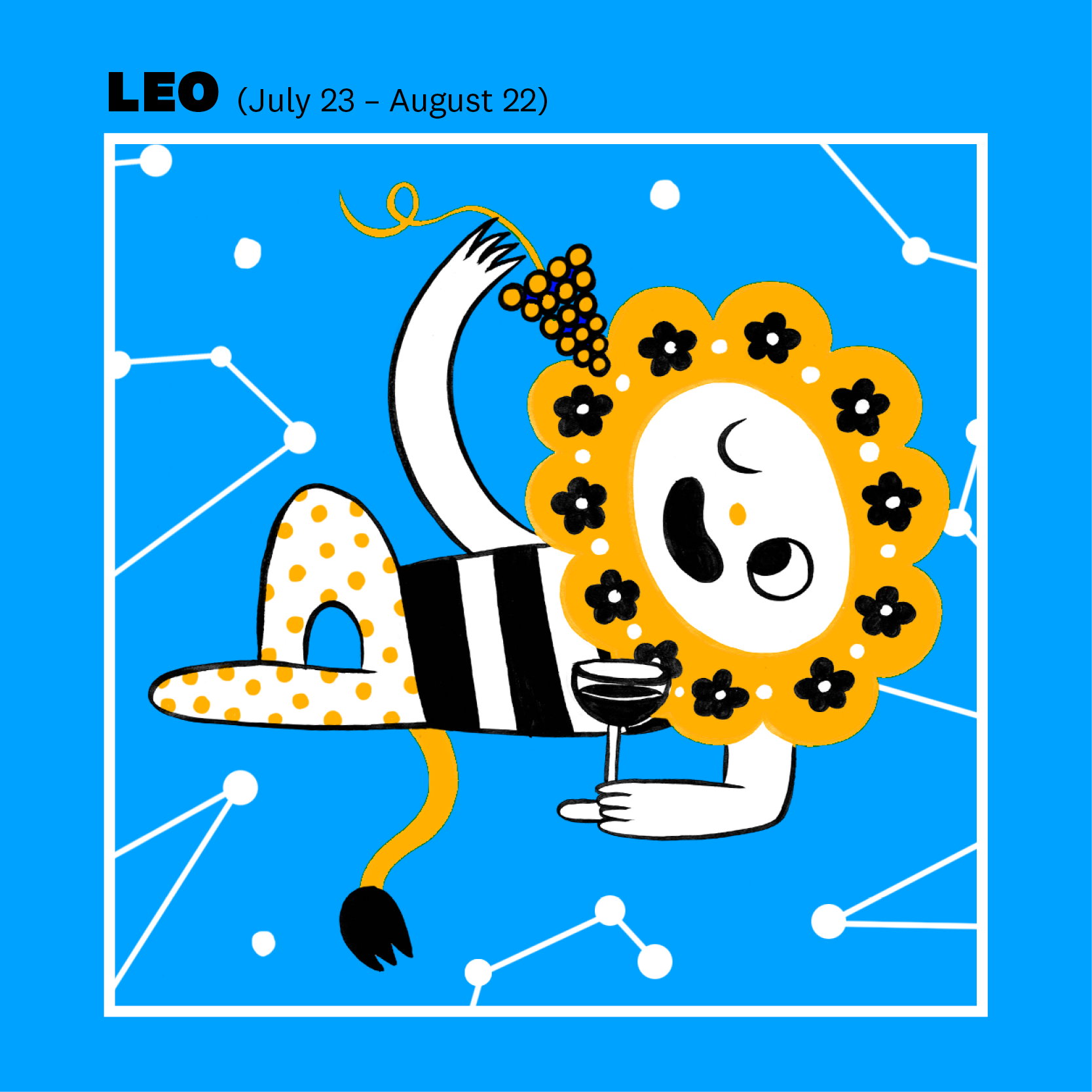 In a relationship: With Venus in your sign, and the full moon in Aquarius highlighting your house of partnerships, you're feeling #blessed looking at your relationships this month. Hold on to that feeling, and maybe even journal on it to look back on it the next time your boo leaves their dirty dishes in the sink.
But if your angst toward your partner has ever been about more fundamental differences and less about household chores…listen up. This full moon will be intense for you, as it vibrates with Mars, the planet of action, and Uranus, which is known as the awakener. Suffice to say—by the end of this month you'll know whether or not you're with the right person. What is the price of admission in this relationship, as Dan Savage says, and is it worth it? You'll have your answer soon.
Single: With the full moon vibrating with Mars, the planet of action, and Uranus, the 'awakener' you'll definitely be feeling some intensity around your love life this month. This is a good time to really analyze what you are looking for, and where you might find that person. Make sure you get on this at the beginning of the month, before Venus moves into your sign on the 11th. With Venus in Leo, you will be nearly irresistible to those around you. Best to get clear on what you want before the options open up to you.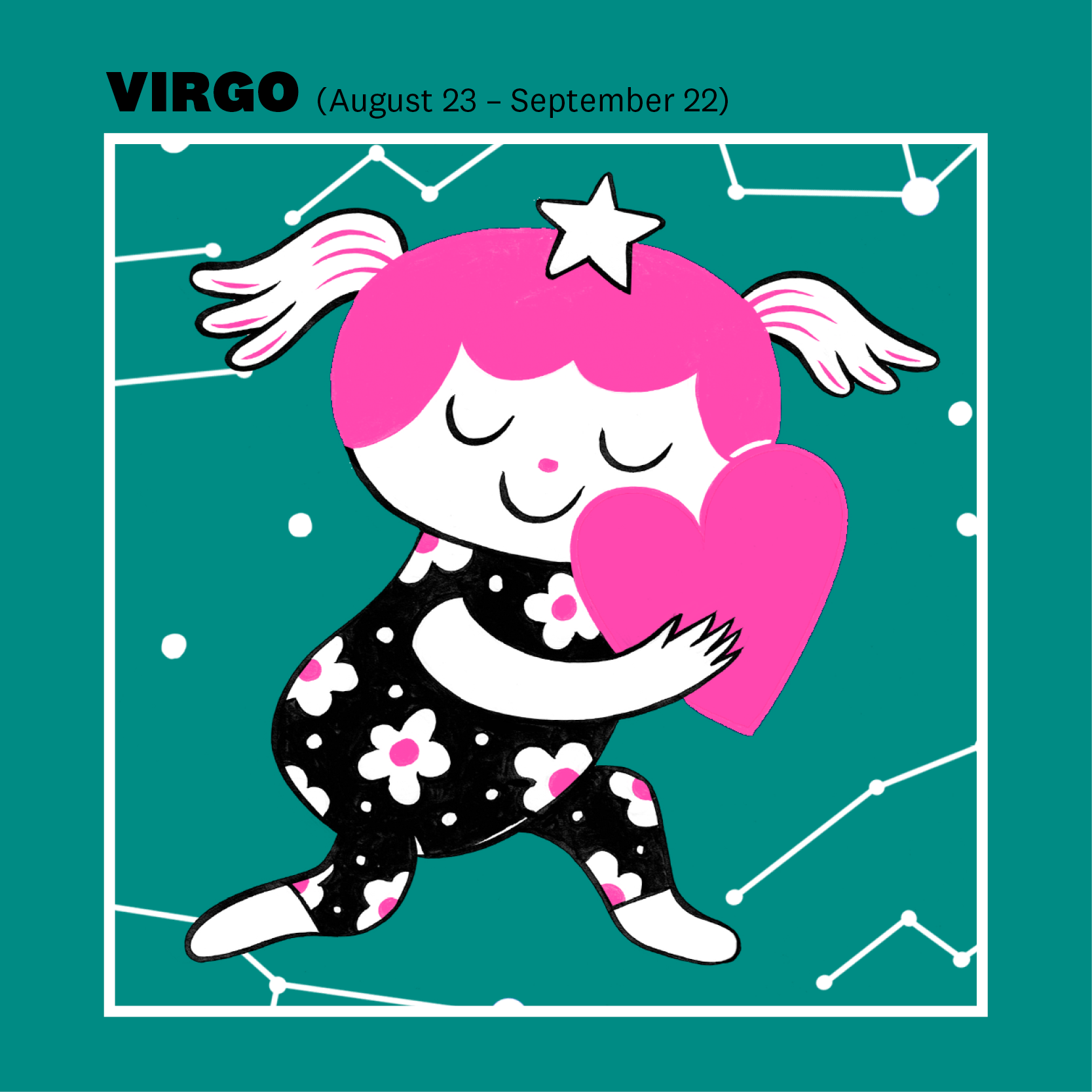 In a relationship: This is a good time to examine the relationship you are in. Are you connecting to this person? Do you feel like they are someone you want to spend your life (or at least a part of your life) with them? Think about these things, and make those tough decisions before your birthday season officially commences on the 22nd.
Single: With all the analyzing you'll be doing this month, Virgo, you're bound to get some clarity around your relationships. This is the perfect moment to spend time with yourself, and with friends who feel like family. When you let your guard down, and truly relax, what, or perhaps who you are looking for will crystalize. And you never know, that person may be closer than you think.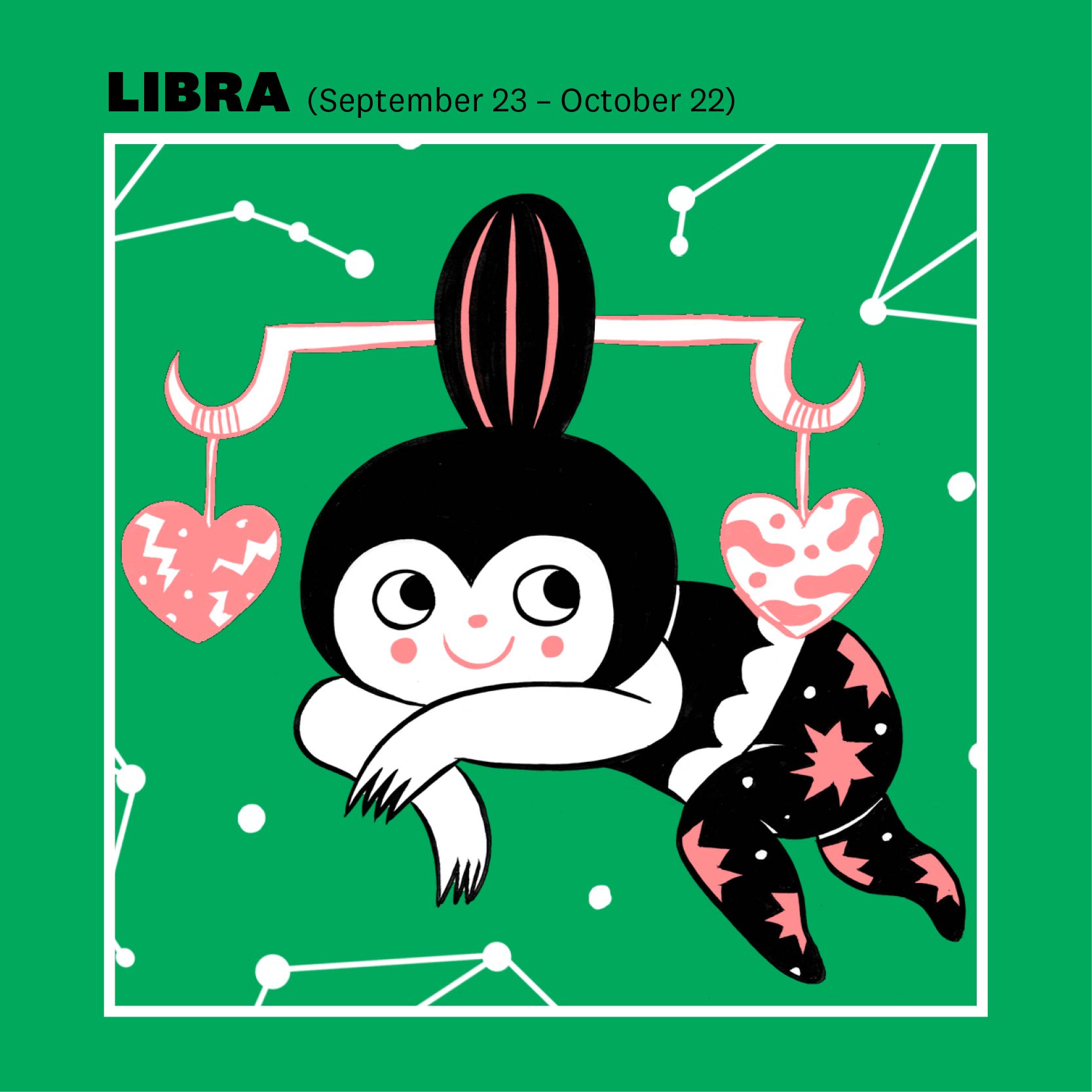 In a relationship: The month starts off with a bang with the connection of Mars, Uranus, and the North Node in Taurus, which is a part of your chart that represents agreements with other people. Don't be surprised if you find yourself evaluating things with your S.O. this month. If you and your partner are feeling aligned though, you'll be feeling the heat more than ever. Your libido is at an all-time high, and your partner couldn't be more DTF. Enjoy this sexual awakening to the fullest, Libra.
Single: Get out and about this month, Libra. With Venus in Cancer for the first 10 days of the month, the Universe is pushing you to put yourself out there. The full moon in Aquarius on the 11th lands in your house of romance, so you can expect to take things up a notch with someone in your life around this time—whether it's an old friend or a new Hinge match. This is not casual dating energy; it's likely you'll be feeling magnetized and infatuated with this new person. Don't be afraid to let your sensual side out, with Venus in Leo, it couldn't be a better time.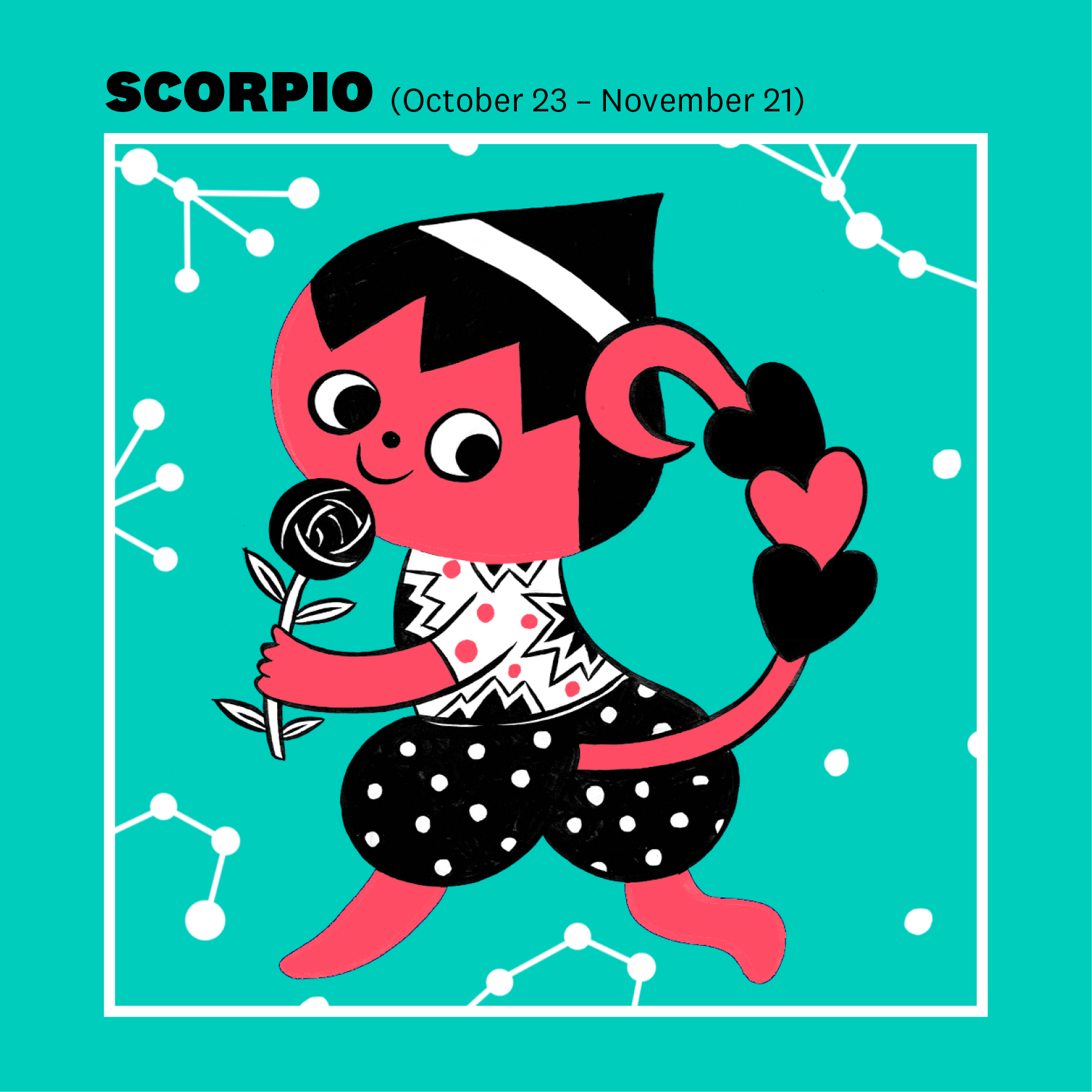 In a relationship: When Uranus is involved, as it is on the first of this month when it connects with Mars and the North Node, you need to expect the unexpected. Unfortunately, your relationship is not spared from that. If your lover is all of the sudden diving into new adventurous hobbies like bungee jumping or deep sea fishing don't freak out. A little bizarre behavior is written in the stars (and a part of any relationship really) so just be supportive. Shake things up and dive into the unknown with them. Sometimes you need to take the leap, literally.
Single: You know that annoying advice your married friend is always giving you? That love will find you when you least expect it, or something to that effect? Okay, well sorry to be that girl, but that is literally in the stars for you this month, Scorpio. With Uranus connecting with Mars, the planet of action, and one of your ruling planets, you are queued up to meet someone impactful when you least expect it. So just keep your eyes open next time you're at self-check out at CVS or are waiting in line at the DMV. People are all around you Scorpio, and you never know when a soon-to-be leading character in your life is just around the corner.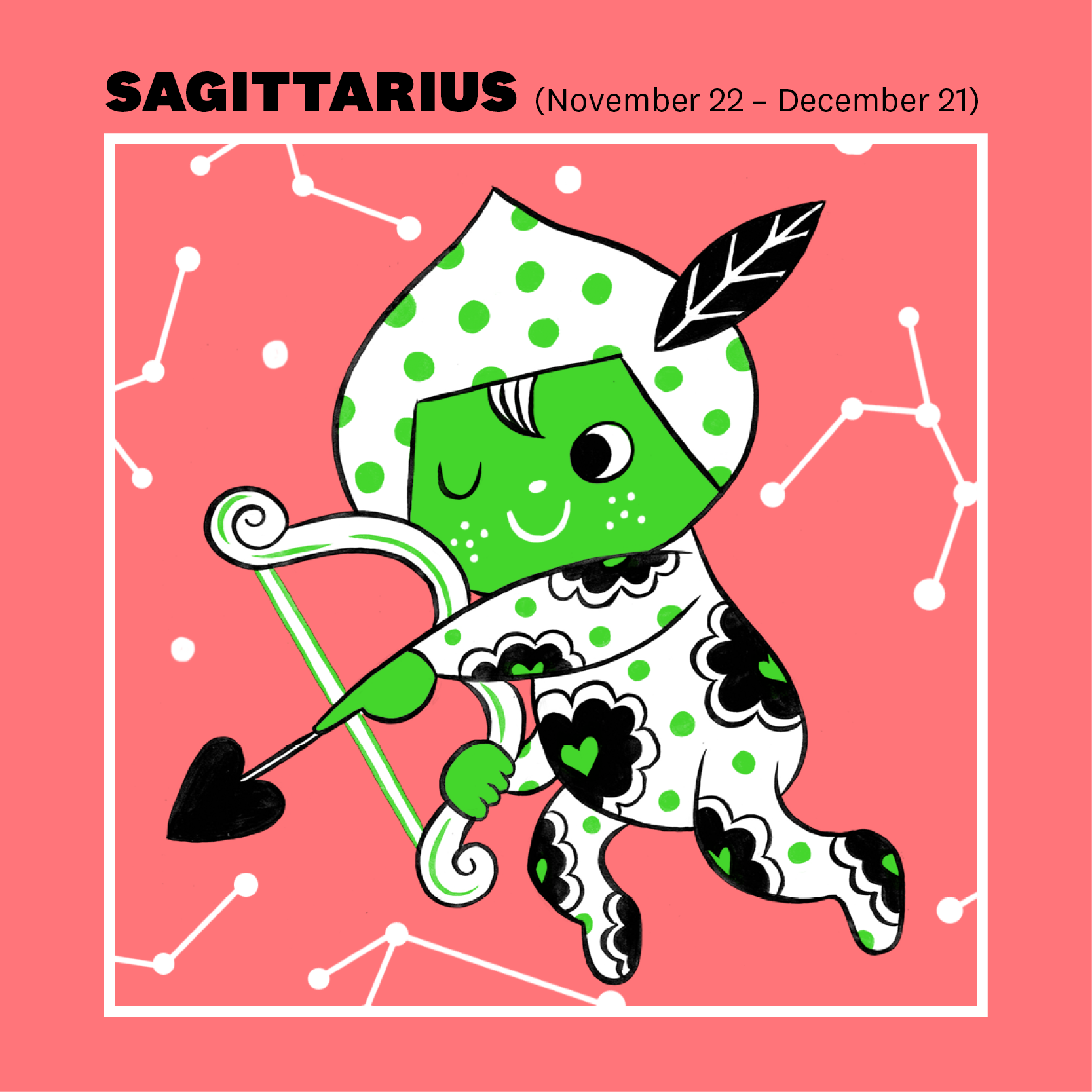 In a relationship: Sag, you can be a little bit of a commitment-phobe. But just because you are in a relationship, doesn't mean the fun has to end. Bring your partner in on the adventure. Book your spontaneous travel with them, or invite them to the next music festival you fly out to on a whim. You may be surprised by how truly fun your partner is when you give them the opportunity to join in.
Single: Oftentimes for our adventurous, wanderlust-y Sagittarius committing can be the most difficult part. There is so much out there to explore, so how can you possibly pick just one person to do it with? Especially when thousands of options are literally at your fingertips. However, when you find someone you do connect with, resist the urge to run. This is a time of clear communication for you, and when you actually tell the people you like how you feel, you never know what excitement could be in store.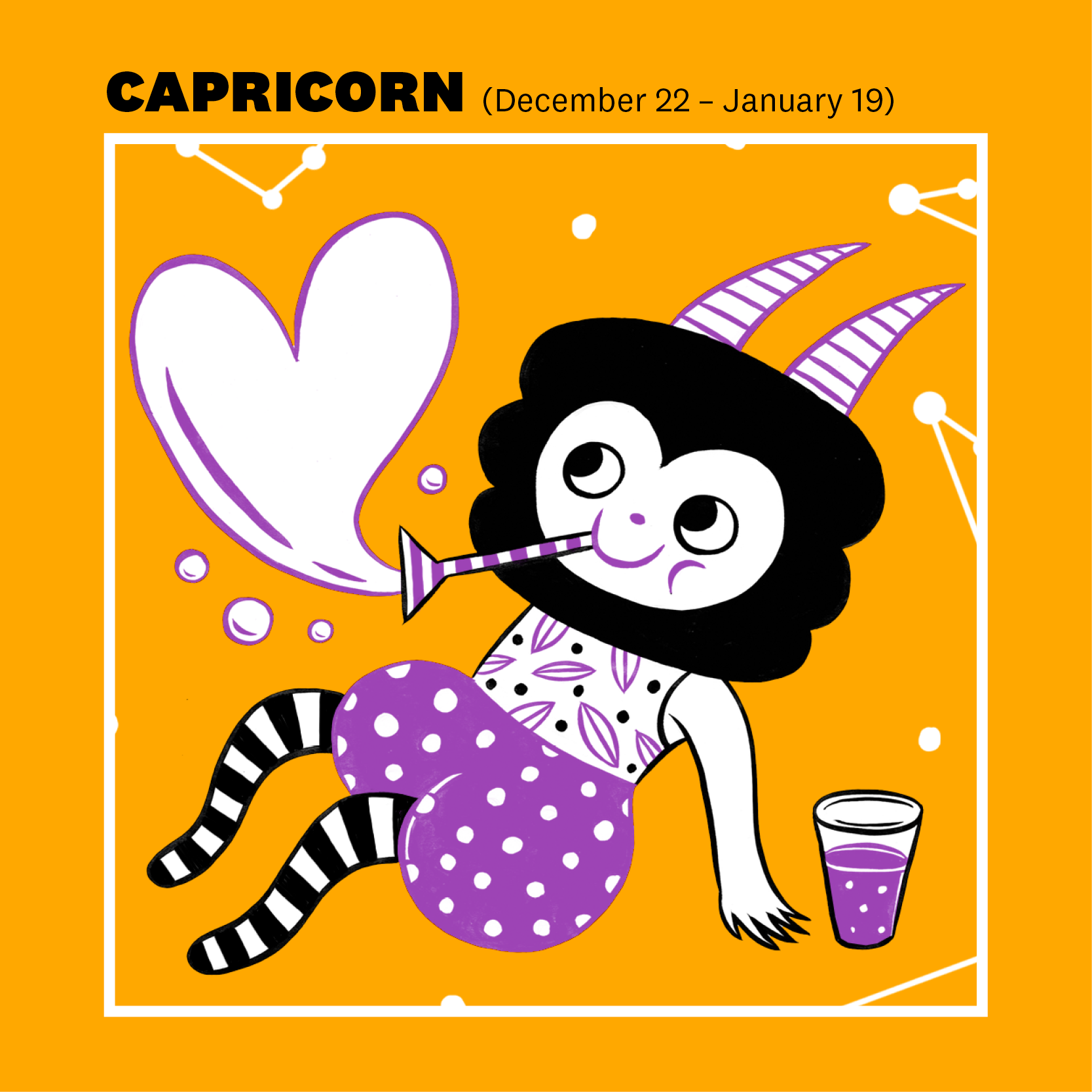 In a relationship: The planetary connection that begins this month will have you wanting to expand and really mix things up, which is sort of unlike you Capricorn. Before you panic or carve out time in your schedule, just go with the flow.
Maybe you incorporate some new activities 😈 into your bedroom routine with your lover. Or, perhaps you are just more spontaneous when it comes to dates. A little shift from your usual rigidity will benefit you. When Venus moves into Leo on the 11th, it's in your house of intimacy, so you can expect the heat to keep on climbing for you this month.
Single: The connection of Mars, the planet of action, Uranus, the awakener, and the North Node, which represents your life's purpose, is in your house of romance. So unlike most of the other signs this month, you may actually benefit from this volatile planetary shake-up. Embrace that! By nature, you're a planner. But spontaneity is your friend this month. If you get invited to say, a great concert, two days in advance instead of the usually seven to 10 business days you require for your schedule, take a leap of faith and go. You never who you might meet.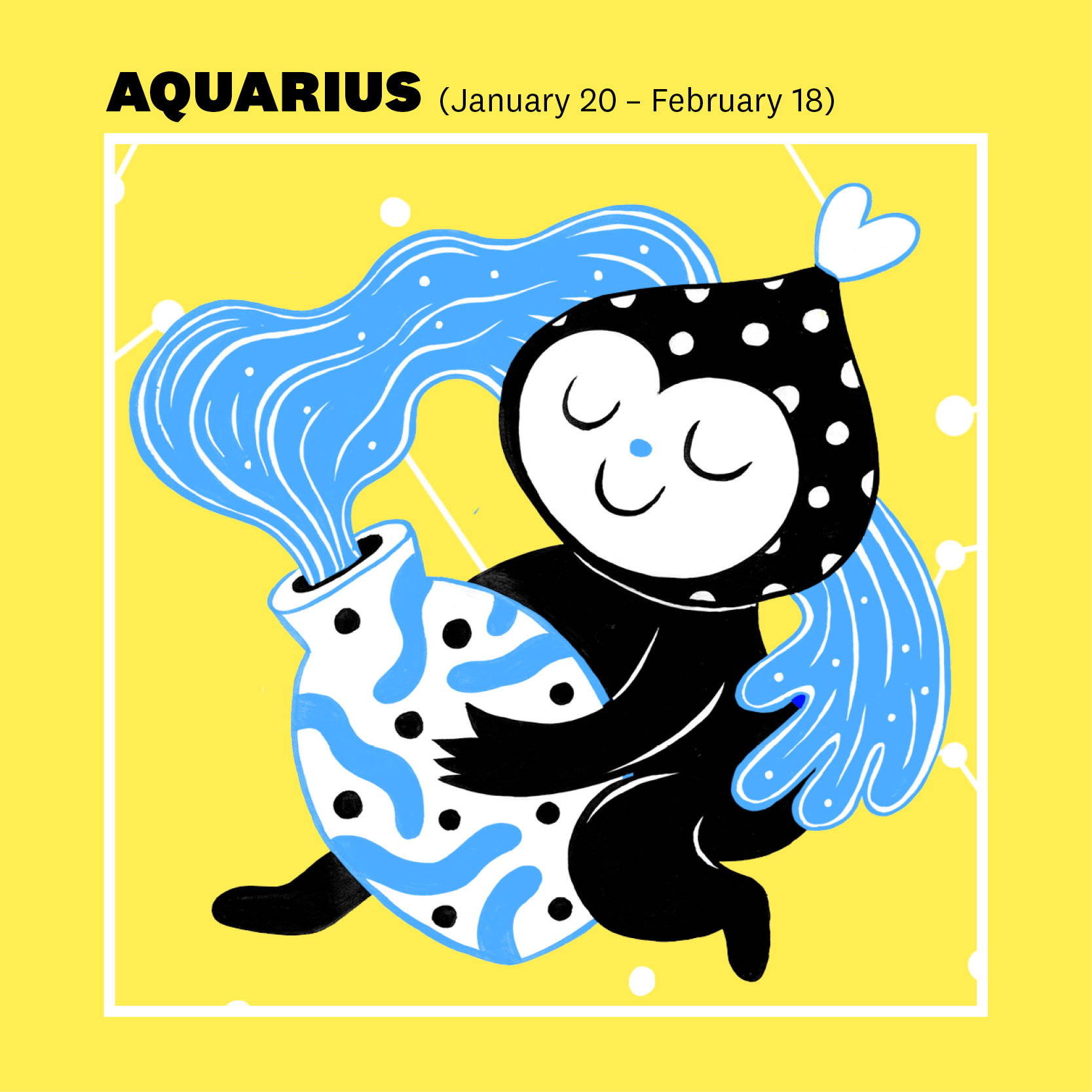 In a relationship; While you might be okay doing the usual things with your boo at the beginning of the month—going on a long walk, grabbing takeout at your favorite Chinese place, etc., that will change. Once Venus moves into Leo you are going to be craving attention. Express that to your partner, and plan to go on some special dates. Try that new fancy Italian restaurant everyone has been raving about, or go to a play or a movie.
When the new moon Virgo hits on the 27th it illuminates the part of you that deals with intimacy and sex. This is a good time to share desires with your partner—both in an out of the bedroom.
Single: When Venus moves into Leo, which is opposite your sign, on the 11th you'll be wanting to be wanted. And there is nothing wrong with that. But make sure to put yourself out there. Do a little refresh of your dating apps, invest in a new outfit that makes you feel super sexy, and go out on a date (or three!) You're ready for a little love in your life, and this month will have you tapped into your sensuality more than ever. Might as well enjoy it while it lasts.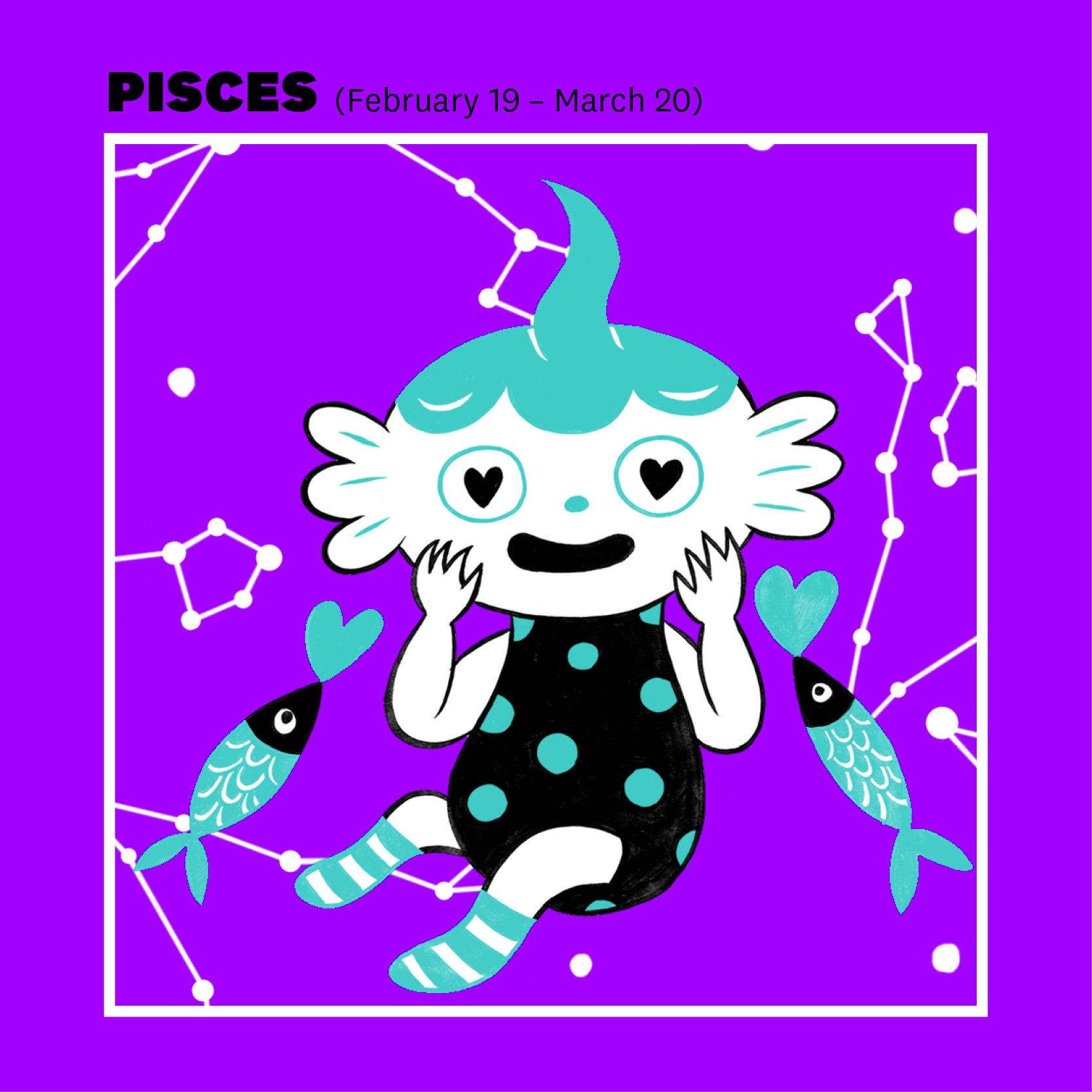 In a relationship: You are a great partner Pisces, so why is it that you never seem to get your lover to say anything about it? You are craving attention this month, especially as Venus moves into Leo. Though it may not be the most comfortable thing in the world, communicate this to your loved ones. Sometimes we all need a little dose of words of affirmation, and there is no shame in that game. Spent some QT with your boo, and you'll come out of this month even happier than you entered.
Single: When the new moon in Virgo comes around, any situationships should beware! You are here to define the relationship and make your intentions known. To quote Lizzo "it's about damn time!" Are you dating? Are you seeing other people? Is it just a hookup? Get clear on the boundaries. Any one of these options could be great, just make sure it aligns with what you want.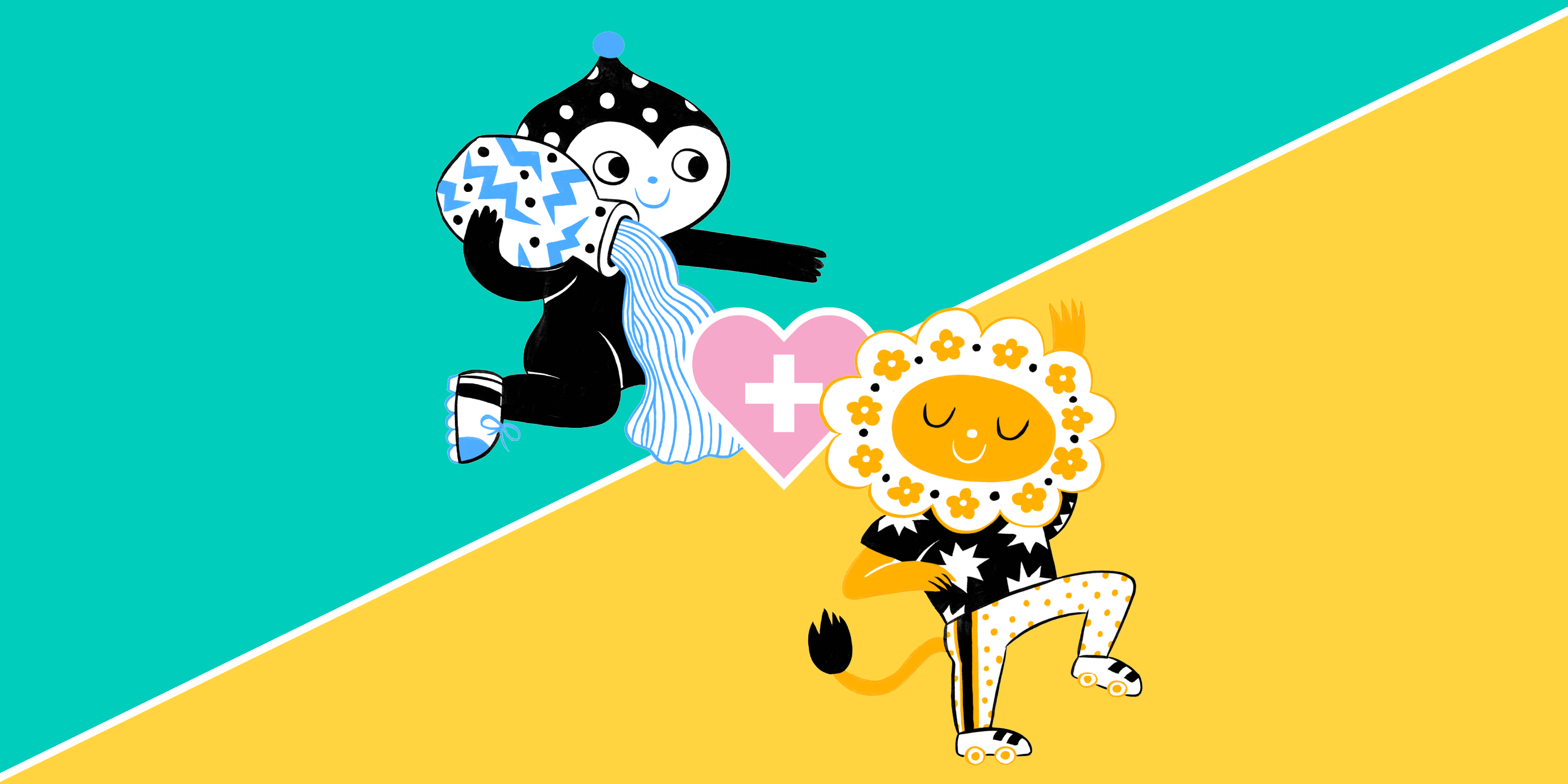 Source: Read Full Article