Prince Harry and Meghan Markle are getting ready to welcome their first child together. And as the couple learns the ropes of parenthood, one important part about raising a child is developing strong family ties. When Harry and Prince William were growing up, they always remained close with their cousins, and they probably want the same for their own children. But with the supposed distance between Meghan and Kate Middleton, it's hard to tell what the future holds for the youngest generation of royals. Will Baby Sussex bring Meghan and Kate closer?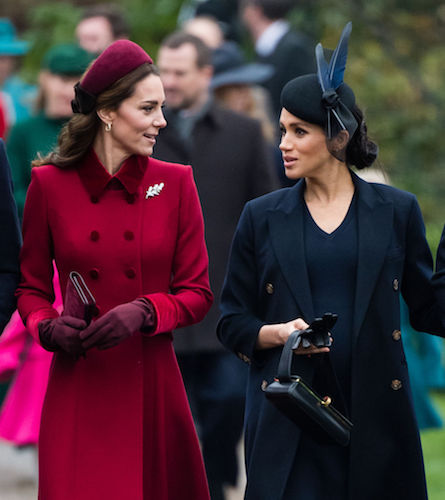 Harry always kept a close relationship with his cousins growing up
Although Harry and his brother spent more time in the spotlight than any of their cousins, their parents still did their best to make sure the boys spent time with their family members. Through the years, royals such as Princess Eugenie, Princess Beatrice, and Zara Tindall all developed strong connections to Harry and Will. Eugenie and Beatrice are Prince Andrew's daughters, while Zara is Princess Anne's daughter. And Harry and Eugenie supposedly had a very close relationship growing up.
Will and Kate do their best to let Prince George and Princess Charlotte spend time with their cousins
Despite raising the future king, Will and Kate make sure to let George and Charlotte have as normal of a childhood as possible. They recently took their two oldest children for a day out with Zara and Mike Tindall's kids, who are technically second cousins to George and Charlotte. Zara is an equestrian, so the family supported her in a recent event, and George and Charlotte played with Zara's daughters, Mia and Lena. While George and Charlotte will inevitably have busier lives than their second cousins, Will and Kate still understand the value of developing relationships with those in the family.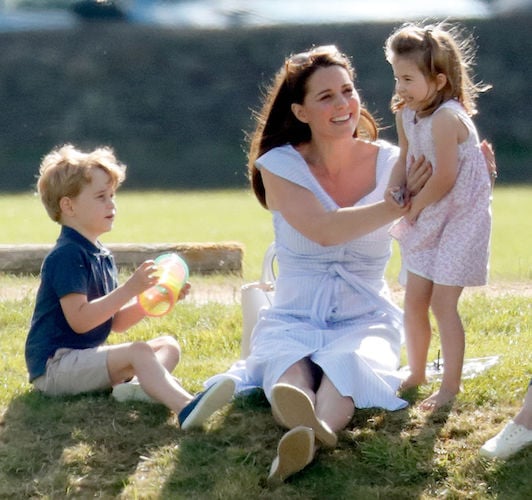 A new baby for the Cambridge kids to play with may bring Meghan and Kate closer
Will and Kate understand that the cousins all need time to grow and develop relationships. And Meghan and Harry's new baby will be one more royal for George, Charlotte, and Louis to get to know. If Will and Kate want the kids to be close, Kate and Meghan will probably start spending a lot more time together once Baby Sussex is old enough to play with his or her cousins. This could help Meghan and Kate develop a stronger bond, and it may end up bringing the two mothers much closer than they are now. As most people know, there have been plenty of rumors about a poor relationship between the two duchesses.
The feud rumors between Meghan and Kate appear to have cooled off a bit
The bulk of the rumors about Meghan and Kate started last
year, when Harry and Meghan were first married. But ever since the royals
appeared happy as clams at their Christmas mass in 2018, the
rumors have died down a bit. People don't pay such close attention to
Meghan and Kate's relationship anymore, and now that they're living in two
separate places, the rumors will likely die even more. Everyone seems excited
for Baby Sussex's arrival, and that appears to be Harry and Meghan's main
focus.
Check out The
Cheat Sheet on
Facebook!
Source: Read Full Article