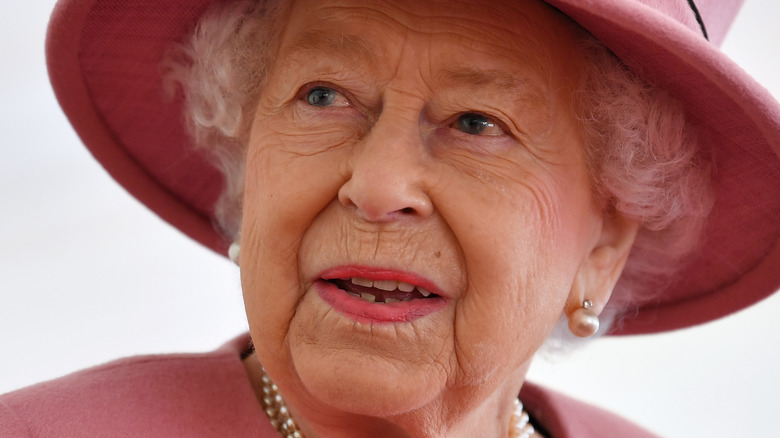 The Duke and Duchess of Sussex have announced the arrival of their second child, Lilibet "Lili" Diana Mountbatten-Windsor, who was born on Friday, June 4 in Santa Barbara, California (via the BBC). In a statement, Prince Harry and Meghan Markle opened up about the meaning behind their daughter's names, stating that middle name Diana was selected to honor her "beloved late grandmother," and revealing that the baby's first name, Lilibet, is the royal family's nickname for Queen Elizabeth II. 
"Lili is named after her great-grandmother, Her Majesty The Queen, whose family nickname is Lilibet. Her middle name, Diana, was chosen to honor her beloved late grandmother, The Princess of Wales," a statement posted on the Archewell website read. 
However, according to Page Six, royal biographer Angela Levin believes using the queen's nickname is actually disrespectful to Her Majesty. Speaking on "Good Morning Britain," Levin explained, "I don't think it's a good idea — I think it's quite rude to Her Majesty Her Queen. It was a very private nickname from her husband who hasn't been dead for very long." She added, "Prince Charles would never dream of calling his mother Lilibet."
The name Lilibet has a long history in the royal family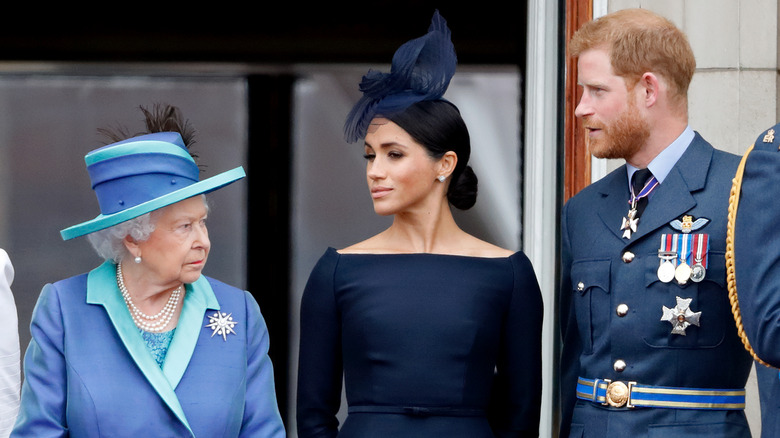 Speaking on the U.K. morning show, the royal biographer continued, "We knew what it was but it was his name — [the Duke of Edinburgh] wanted that name for her, it was a special name, I think it's quite demeaning, I really believe that." According to Page Six, Levin went on to explain that Prince Harry did notify his grandmother the queen that he was planning on naming his daughter after her, "but I bet you he didn't say I'm going choose Lilibet," she added. 
Per The Independent, the name Lilibet derives from the name Elizabeth and is of Hebrew origin, meaning "God is my oath." It has also been reported that the queen's late father, King George VI, would refer to Her Majesty as Lilibet and would often say, "Lilibet is my pride. Margaret is my joy." 
According to The Guardian, the queen's nickname within the royal family came to be when Her Royal Highness was just a child and unable to properly pronounce her own name. Therefore, her grandfather, King George V, affectionately referred to her as "Lilibet," mimicking her attempts to say "Elizabeth." 
Baby Lili's name shares a special connection with Princess Charlotte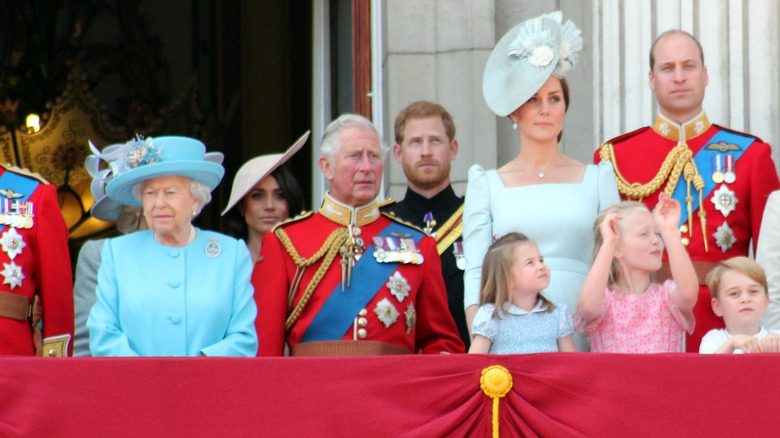 The nickname has remained in the family throughout Queen Elizabeth's life and was also regularly used by Her Majesty's late husband, Prince Philip, who died in April 2021. Per The Guardian, the Duke of Edinburgh once referred to his wife as "Lilibet" in a letter to his mother-in-law after the couple's wedding. "Lilibet is the only 'thing' in the world which is absolutely real to me," Prince Philip wrote.
Although Prince Harry and Meghan announced their daughter's name as Lilibet, the couple also confirmed the newborn will be known as Lili for short — a spelling variation of the lily flower, which is thought to symbolize purity, commitment, rebirth, and fertility.
Elsewhere, baby Lili's name also has links to other members of the royal family, including her cousin, Princess Charlotte. According to Marie Claire, the Duke and Duchess of Cambridge's 6-year-old daughter's full name is Princess Charlotte Elizabeth Diana Mountbatten-Windsor, and, although her first name is in honor of her grandfather, Prince Charles, Charlotte's middle names also pay homage to the same women as Lili — Queen Elizabeth and Princess Diana. 
The royal family have celebrated the arrival of baby Lili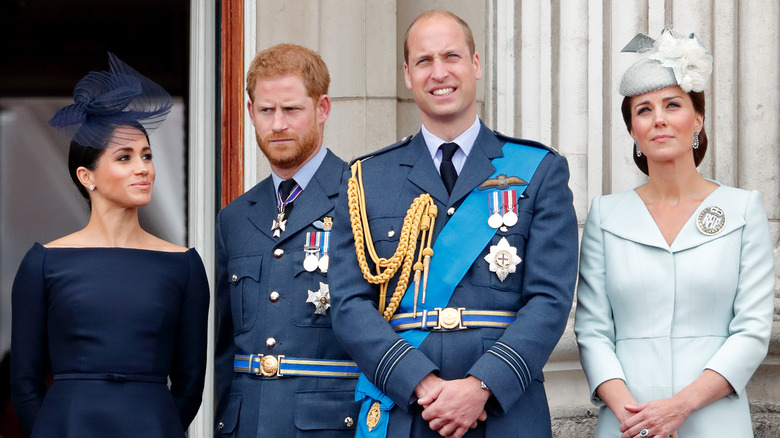 The BBC reports that Lilibet "Lili" Diana Mountbatten-Windsor has become the Queen's 11th great-grandchild and is eighth in line to the throne, bumping Prince Andrew down to ninth in line.
Following the happy announcement of baby Lili's arrival, senior members of the royal family were quick to congratulate the couple online. "Congratulations to Harry, Meghan and Archie on the arrival of baby Lilibet Diana. Wishing them all well at this special time," the Prince of Wales and the Duchess of Cornwall tweeted, while the Duke of Duchess and Cambridge said, "We are all delighted by the happy news of the arrival of baby Lili."
Per Harper's Bazaar, Buckingham Palace also released a statement on Sunday, June 6, on behalf of the entire royal family. It read, "Buckingham Palace have shared a statement. The Queen, The Prince of Wales and The Duchess of Cornwall, and The Duke and Duchess of Cambridge have been informed and are delighted with the news of the birth of a daughter for The Duke and Duchess of Sussex."  
Elsewhere, U.K. Prime Minister Boris Johnson tweeted, "Many congratulations to The Duke & Duchess of Sussex on the birth of their daughter" in the wake of the happy news, while Markle's close friend, Misan Harriman, who took the photographs of Harry and Meghan's pregnancy announcement, also tweeted out his congratulations, writing, "Lilibet has arrived! Congratulations to my brave friend and her lovely family!" (via the BBC). 
Source: Read Full Article