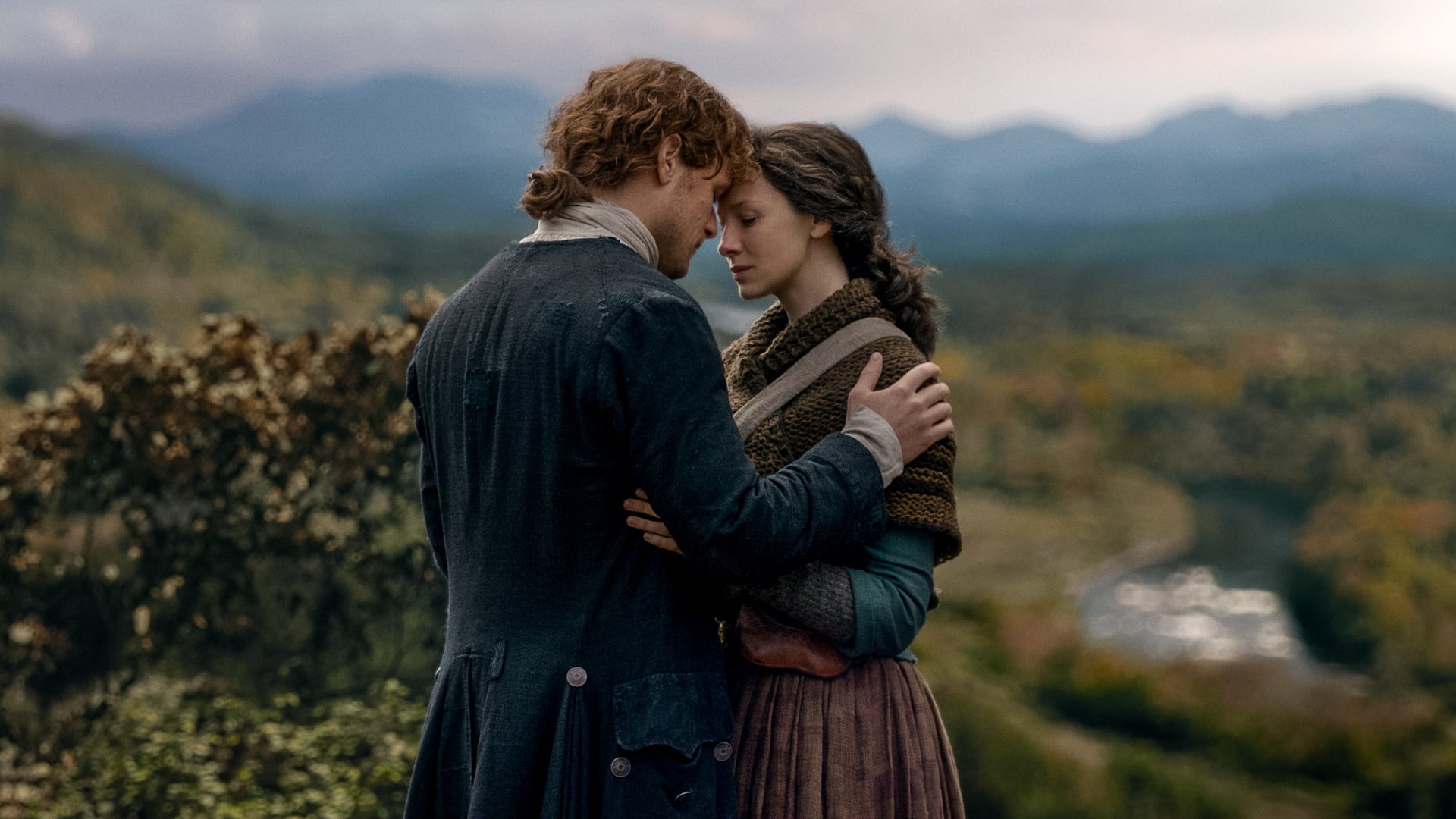 Warning: Spoilers for Outlander ahead!
Talk about a dark and stormy night.
The third episode of Outlander's fourth season, titled "The False Bride," finds Claire (Caitriona Balfe) cold, muddy, scared and lost in the woods — until she meets a strong and silent ghostly stranger who helps her to safety and away from his burial site.
Outlander fans who haven't read Drums of Autumn, author Diana Gabaldon's fourth book in the series, likely had to patiently wait until the end credits to learn that this is indeed Otter-Tooth. Played by Trevor Carroll, Otter-Tooth is key to helping Claire further unlock the mysteries surrounding her time-traveling capabilities (as evident by her discovery that his skull features dental work that has not yet been invented).
"That was such a cool, spooky sequence to film," Balfe recently revealed to POPSUGAR. "Visually, it was quite cold, and obviously Claire finds this skull and there's this amalgam filling, which proves that there are other time travelers around."
Source: Read Full Article