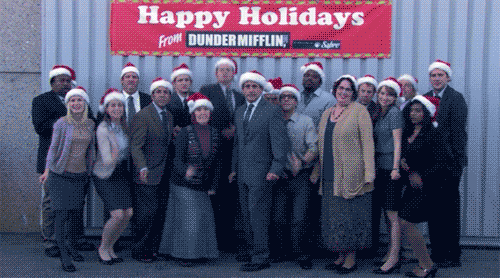 Image Source: NBC
While there are plenty of series out there that are like The Office, nothing can ever replace the real Dunder Mifflin crew, especially when it comes to the show's iconic Christmas episodes.
The long-running NBC series, which wrapped in 2013, always knew how to do the holidays right. The episodes from when Steve Carell was still on the show are especially good, featuring Scranton's finest celebrating with tinsel, numerous bottles of vodka (looking at you, Meredith), and more than enough secondhand embarrassment to last a lifetime.
Since The Office is streaming on Netflix, that means you can cherry pick each and every holiday-themed episode this month for a particularly festive binge. Here's a handy guide:
Season 2, Episode 10
Season 3, Episode 10
Season 5, Episode 13
Season 7, Episodes 11 and 12
Season 8, Episode 10
Season 9, Episode 9
And, of course, if you want to save a prettier graphic to your phone of which episodes to look out for, The Office's alum Mindy Kaling has you covered.

Source: Read Full Article