On November 18, 2022, a judge sentenced Theranos founder Elizabeth Holmes to 11 years and three months in prison after she was found guilty of wire fraud and conspiring to commit wire fraud, according to The New York Times. The health tech startup founder will then have three years of supervised release, according to NBC Bay Area.
Court filings also noted that she was pregnant with her second child during her trial, and Holmes showed up visibly pregnant to her final sentencing, according to The New York Times. She is expected to surrender herself on April 27, 2023, but has since filed a request to delay the start date while her appeal unfolds, per Business Insider. Plus, the filing hinted that she has already given birth to her second baby.
Now that Holmes' has been sentenced to prison, everyone is wondering what she's been up to and what's in store for her. Here's everything to know:
Who is Elizabeth Holmes?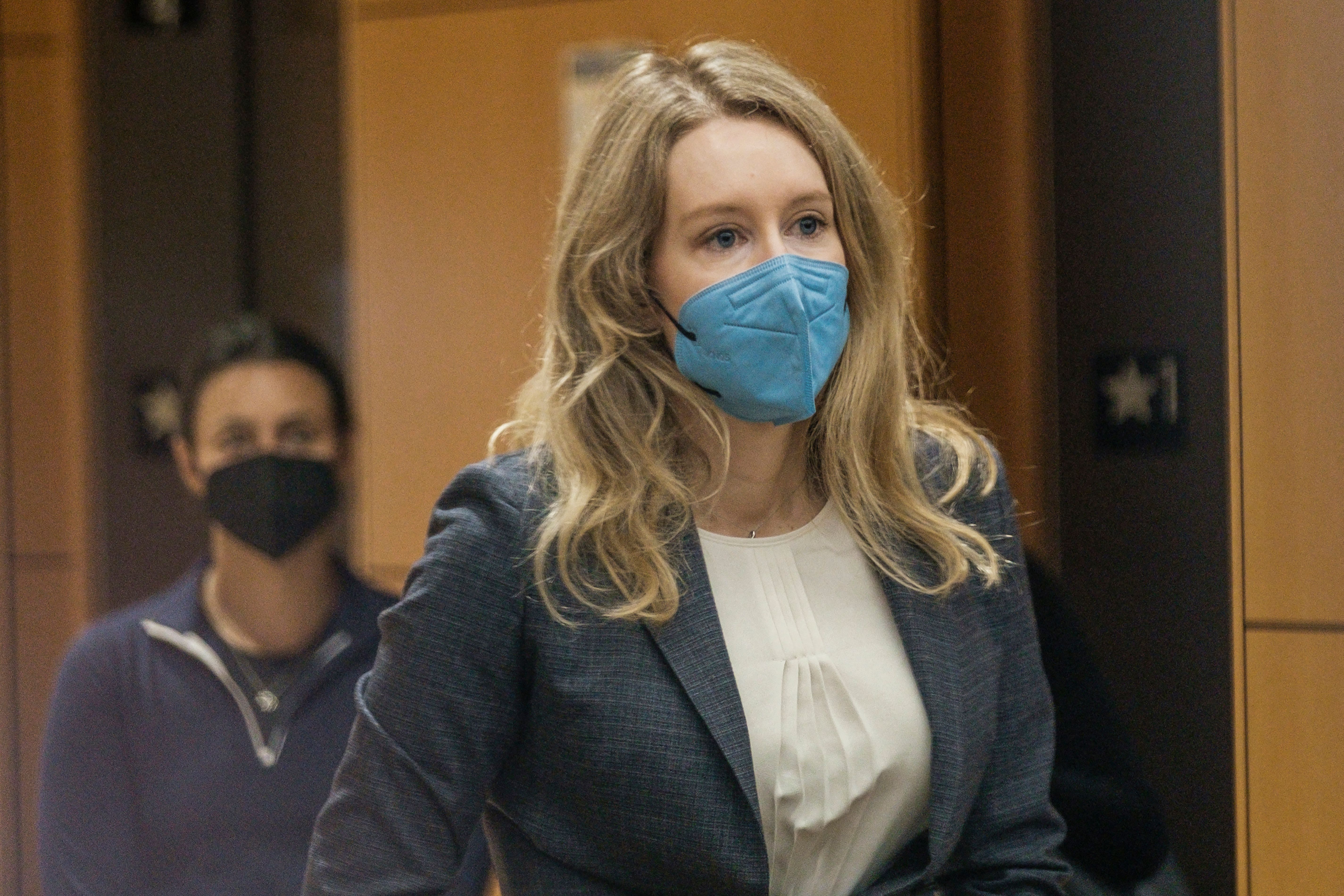 Elizabeth Holmes is the founder and former CEO of Theranos. Holmes enrolled at Stanford University before she dropped out during her sophomore year at just 19 to focus on building and launching her company.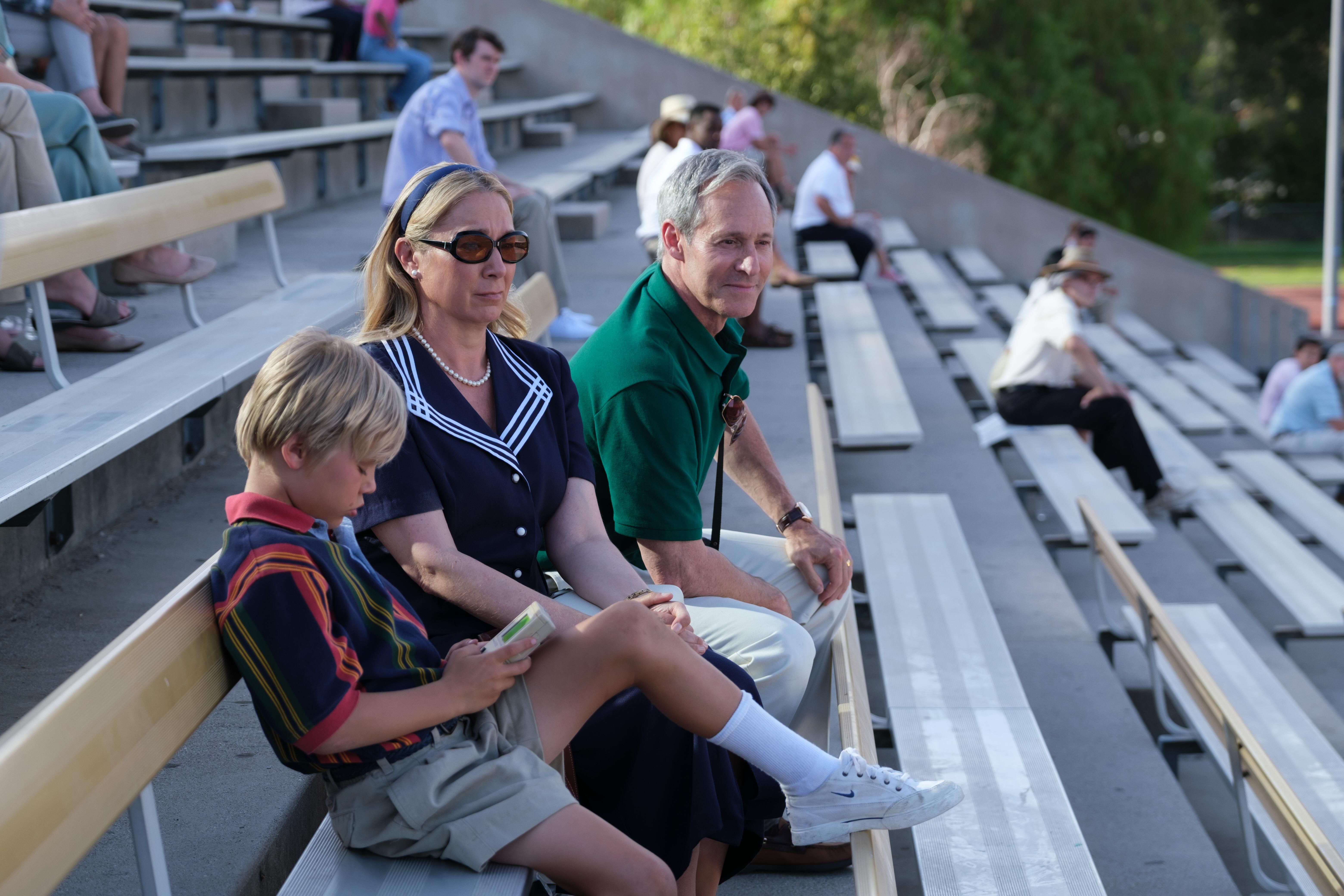 According to Business Insider, she told relatives that she was determined to be a billionaire when she grew up. (Spoiler alert: She achieved her goal for a hot second.) In 2015, Forbes named her the world's youngest self-made billionaire. But as questions of fraud began popping up around her company, Forbes later revised her estimated net worth, putting it at almost zero.
What was Theranos?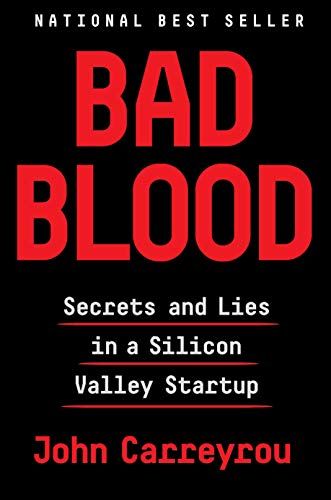 Bad Blood: Secrets and Lies in a Silicon Valley Startup
Theranos was a health technology startup company that aimed to make blood testing more efficient. It claimed to be able to run over 200 medical tests on a single drop of blood using a machine that Holmes called the Edison device, according to ABC News.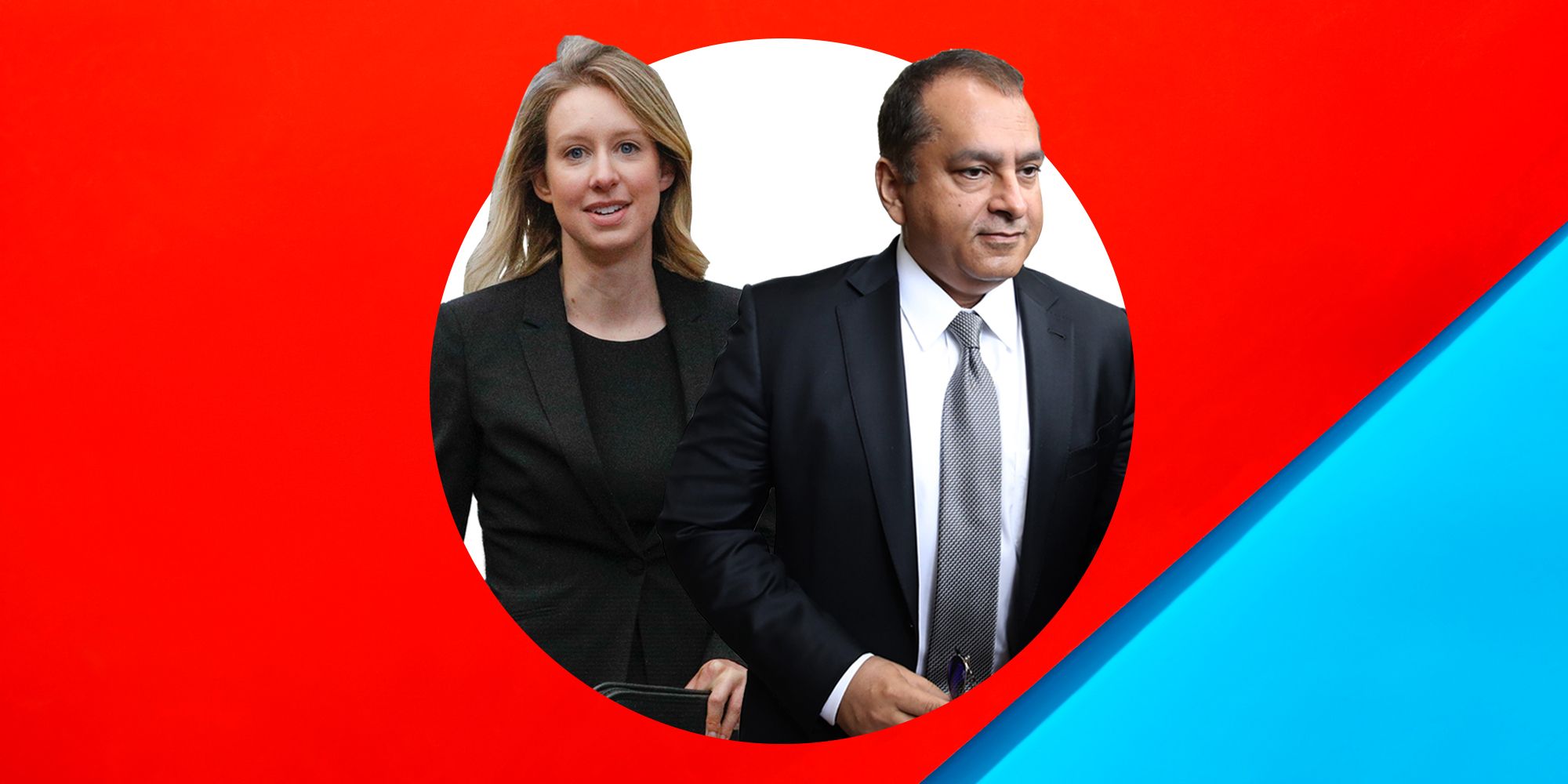 The idea was that people in need of a blood test would simply prick their fingers to get results that would normally require a much larger blood sample. The company made big claims about how well it worked, which helped bring in lots of big name investors, including Google co-founder Larry Ellison (per Good To Know), health care investor Brian Grossman, and former U.S. Education Secretary Betsy DeVos, all of whom poured money into Holmes' business—to the tune of $945 million, according to Yahoo.
Why did Elizabeth Holmes go on trial?
The success of her company didn't last long. The device did not function the way Holmes claimed it did. And, it hadn't been endorsed by big companies such as Pfizer, despite the company's claims to the contrary.
By 2013, Theranos was worth $10 billion and had partnered with Walgreens to launch in-store blood collection centers. The company was also working with Cleveland Clinic, Capital BlueCross, and AmeriHealth Caritas, Entertainment Tonight.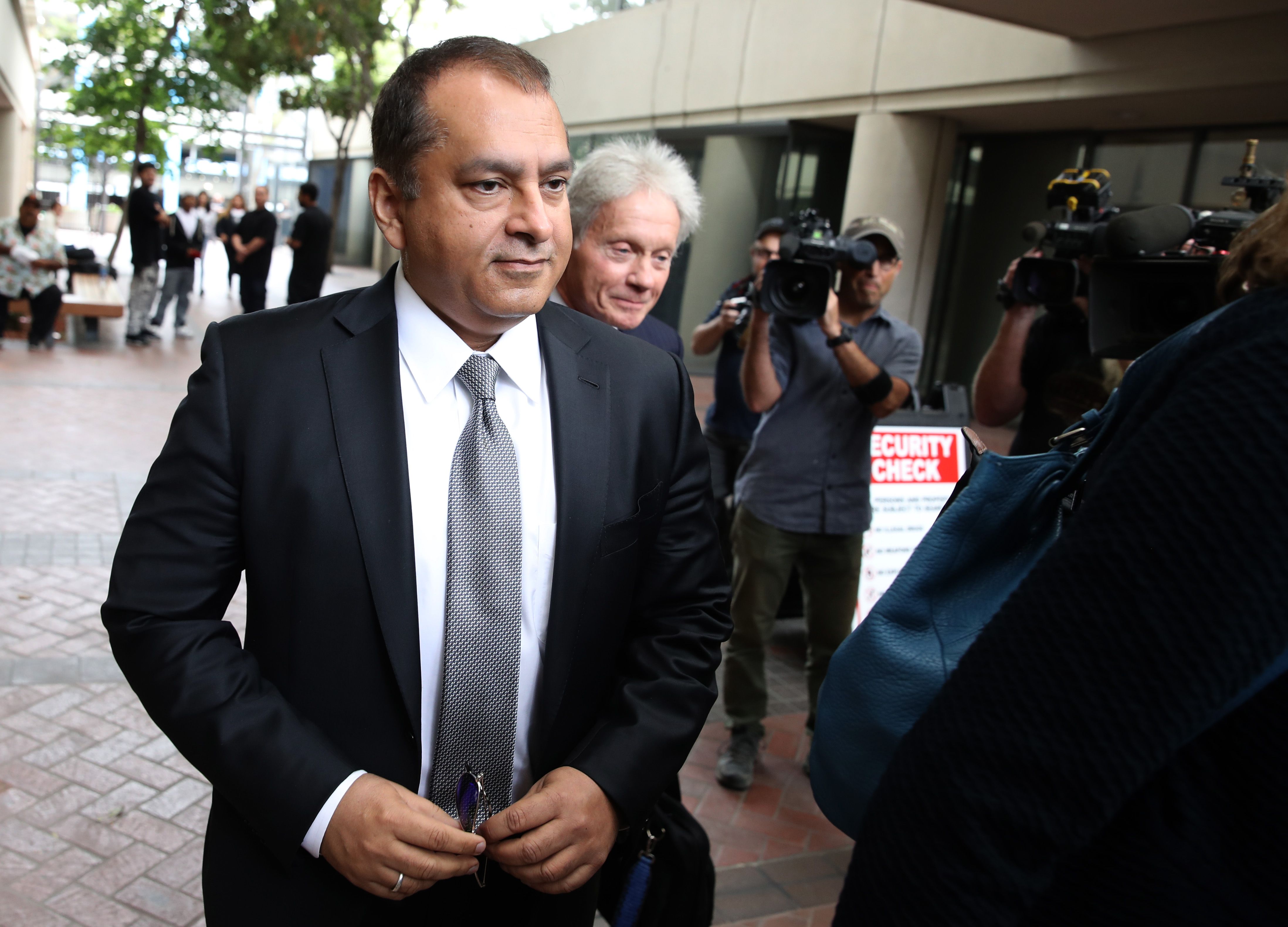 As a result, Holmes was charged with nine counts of wire fraud and two counts of conspiracy to commit wire fraud. On January 3, 2022, after at least four delayed court dates throughout 2021, she was found guilty of three counts of wire fraud and one count of conspiracy to commit wire fraud, per Insider
Will Elizabeth Holmes go to jail?
Yes, Holmes is going to prison after the judge at her sentencing ordered she serve 11 years and three months in prison on November 18, 2022, NBC reported. However, each fraud count carried a maximum sentence of 20 years in prison.
Holmes has filed an appeal, and is supposed to surrender herself to law enforcement by April 27, 2023, at which time she will head to prison, per Business Insider.
Where is she serving her prison time?
The answer isn't totally clear yet, but court filings show a judge proposed she spend her time at a minimum-security federal prison camp in Bryan, Texas, according to Business Insider. The decision, though, will ultimately be made by the US Bureau of Prisons.
The prison is only for female inmates, and since it's a prison camp, this means it is "work- and program-oriented" and Holmes would likely be live in a dorm.
Currently, Real Housewives of Salt Lake City's Jen Shah is at Camp Bryan, where she's serving time for TKTK.
Did Elizabeth Holmes have another baby?
Yes, Holmes was visibly pregnant in court last fall, and she wore the same outfit she wore to court while pregnant with her first son, William, who was born in July of 2021. Then, on November 17, The New York Times reported that court fillings said she was, in fact, pregnant again.
Holmes had her first child with her husband William "Billy" Evans in 2021. It appears she has given birth to her second child, now, with a court filing calling her a mother of "two young children," per Business Insider.
Another court filing shows she bought a one-way ticket to Mexico.
The filing says that she and her husband bought the tickets in January of 2022, according to BBC, which the prosecution called an "attempt to flee the country." However, an email from her attorneys, included in the filing, claims Holmes booked the ticket ahead of her verdict to attend a friend's wedding, per CNN.
A federal prosecutor wants her to $900 million to investors.
The prosecutor, Robert Leach, argued her conviction and said she should pay $900 million to Theranos investors, per the Associated Press. "Just to apply common sense, the money these investors lost is the money they put in," he said, the outlet reported.
However, her lawyer said that the prosecutors shouldn't be pursuing an "all or nothing" sum, per the AP. He also pointed out that the jury didn't reach a verdict on three counts of investor fraud, which were later dismissed.
Where is she now?
Before her sentencing, Holmes was living free on bond and living in her $135 million Silicon Valley estate, per CNBC. She got married to William "Billy" Evans, an heir to the Evans Hotel Group, in 2019, and the couple have two kids together.
Right now, court filings say she's paying around $13,000 a month to live on an estate before heading to prison, per BBC. And of course, she made her way to court on St. Patrick's Day, for what could be her last appearance. The session ended without a determination from the judge, but he is hoping to make a final decision in early April, the AP reported.
Her ex-boyfriend and the president of Theranos, Ramesh "Sunny" Balwani, was sentenced to 11 years and three months in prison on December 7, 2022, per The Washington Post.
It remains to be seen whether Holmes will be granted the delay in her prison start date. But stay tuned for more updates on the Theranos founder.
Source: Read Full Article