On This Is Us, Miguel is often reminiscent of that quiet uncle you forget about sometimes. He doesn't say much when it comes to the Pearsons' present-day issues, but as we've seen in flashbacks, he tried with mixed success to be a father figure to the Big Three right after Jack died. We still don't know why he eventually grew apart from the Pearsons or how quickly his romantic relationship with Rebecca formed, but the episode "Six Thanksgivings" answered one of our biggest questions about Jack's best friend. Where is Miguel's family now? His relationship with his grown kids is still a little rocky.
This Is Us's Nov. 20 episode opened in 1997 on what would become Jack's final Thanksgiving. Freshly divorced, Miguel (Jon Huertas) joined the tight-knit family for dinner, but his attempts to connect with his kids for a brief holiday greeting were foiled by his ex-wife Shelly. Clearly upset by how affectionate the Pearsons were with each other, Miguel received a pep talk from Jack (Milo Ventimiglia), who encouraged him to forget how he wasn't there for the kids in the past and use his natural drive to remain close with them.
Miguel's efforts must have faltered, because when viewers later saw him and Rebecca in 2018, they were nervously en route to spending Thanksgiving with his kids, Andy and Amber. They normally spent Thanksgiving with Shelly, who also remarried and was celebrating with her husband's family this year. Even after Amber moved closer to Miguel and Rebecca, they apparently only met her young son once, implying that Miguel's bond with the kids never fully recovered after the divorce.
Stuck at an awkward dinner with the grown kids and their spouses, the duo's attempts to make pleasant conversation turned ugly when Andy accused Rebecca of stealing Miguel from Shelly. Defending his wife, Miguel opened up about rarely getting responses from Andy and Amber in his post-divorce fight to be there for them. The silence caused him to stop reaching out, prompting Andy to snidely remark that Miguel had the Pearsons for family now.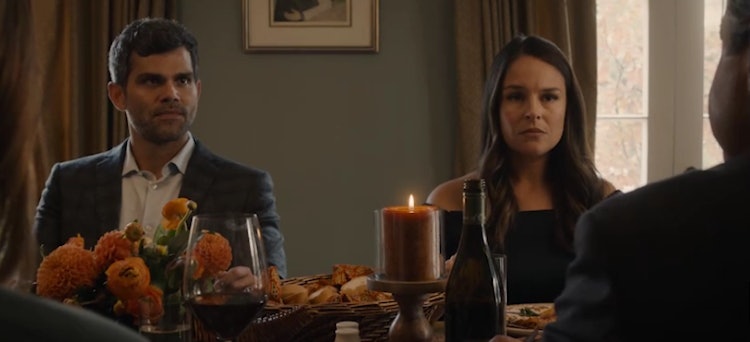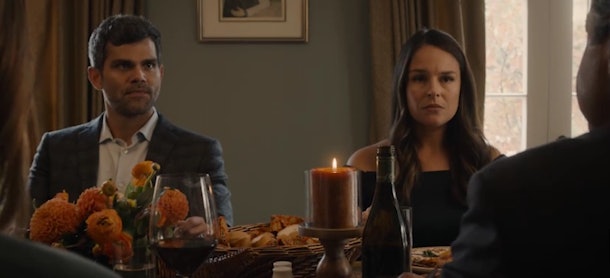 What could have ended with spilled wine and abandoned dishes then stayed civil, as Miguel reminded the group that it took a decade after the divorce, Shelly's second marriage, and Jack's death for him and Rebecca to reconnect and "fill the hole in each other's lives." In a speech doubling as ammunition against any fans still skeptical about Miguel, he refused to apologize for their relationship and demanded that the kids show Rebecca respect the few times they see her.
While Andy appeared to reluctantly agree to Miguel's terms, the tense family conversation brutally contrasts the idyllic Pearson-Rivas vacation Kate (Chrissy Metz) recalled earlier in the episode. She told Tess that the two families shared a beach house one summer and that she idolized Amber. As Rebecca and Miguel seem to have barely kept in touch with his kids, it looks like the Big Three's friendships with Andy and Amber also fizzled after their parents' divorce. Based on what we saw, Shelly and the kids didn't even pay their respects after Jack died, so let's not count on all five step-siblings having a cozy relationship as adults.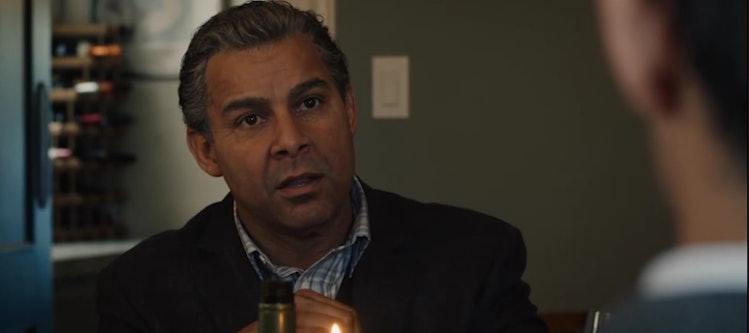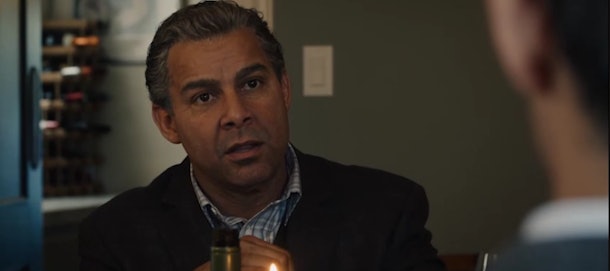 After this brief look into Miguel's background, his rumored backstory episode couldn't come sooner. How did he meet Jack? Why did he move to Houston? Was his pre-stepdad relationship with the Big Three ever more than just being Jack's best friend? The force behind Team Miguel is slow-moving, but support for the character is definitely picking up steam.
Season 3 of This Is Us continues on Tuesday, Nov. 27, at 9 p.m. ET on NBC.
Source: Read Full Article