The Witcher Season 2 debuts on Netflix on Dec. 17, and the series promises a more linear approach to its storytelling following its first outing. The Witcher Season 1 introduced Geralt of Rivia (Henry Cavill), Yennefer of Vengerberg (Anya Chalotra), and Princess Ciri (Freya Allen) in three different timelines. But where did the show leave each character ahead of the coming episodes?
Geralt and Ciri find each other in 'The Witcher' Season 1
Geralt spends the majority of The Witcher Season 1 hunting monsters, even crossing paths with Yennefer while doing so. But although Ciri is his Child Surprise, Geralt never attempts to claim her. The two spend most of the first outing separate from one another, leaving fans of the popular games and books to wonder when they'd meet up.
While Geralt is wandering the Continent, Ciri spends most of her storyline running. The Nilfgaardian army is after her, either for her powers, her royal lineage, or both. And her flight from the soldiers leads her straight to Geralt in The Witcher's season 1 finale.
Destiny has clearly bonded the pair, and it seems season 2 will see Geralt protecting his new charge. They'll venture to Kaer Morhen, where Geralt's own mentor resides. Whether they'll run into Yennefer, Jaskier (Joey Batey), or any other major characters remains to be seen.
Speaking of which, where did The Witcher Season 1 leave Yennefer of Vengerberg?
The Battle of Sodden Hill leaves Yennefer's fate up in the air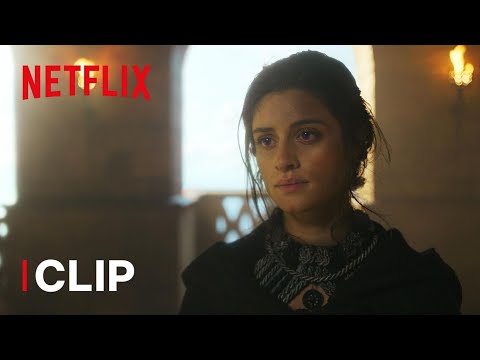 The Witcher Season 1 leaves Yennefer's fate mostly up in the air after the Battle of Sodden Hill. Fortunately, trailers and clips teasing the second season have confirmed Chalotra's character is alive.
How well she's doing is another story. Netflix's most recent footage of Yennefer suggests the mage may be struggling to call forth her powers after what occurred at Sodden Hill. Judging by Tissaia's (MyAnna Buring) request that she lay low, she also may have problems with the Brotherhood of Sorcerers going forward.
Of course, Yennefer will have to get back to the other mages before addressing any of this. The first season concludes with her lost on the battlefield, and it seems she'll spend a little while with Fringilla (Mimi Ndiweni) and Nilfgaard's army before returning home.
The bigger question heading into season 2 is whether she'll reunite with Geralt at any point.
Will Geralt, Ciri, and Yennefer find each other in 'The Witcher' Season 2?
With The Witcher claiming Geralt, Yennefer, and Ciri as its three main characters, it seems inevitable they'll reunite sometime in the series' future. However, that doesn't necessarily have to happen in season 2.
It sounds like Yennefer will have enough to deal with in the new episodes, and Geralt and Ciri are headed to the fortress at Kaer Morhen. Could their respective journeys lead them back to one another?
Showrunner Lauren S. Hissrich floated the possibility of a reunion in the coming season. However, that doesn't mean it's a definite thing — or that it will happen before the final episode.
Those hoping to find out where these characters go after the events of season 1 will need to check out the Netflix series' newest outing when it arrives. The Witcher Season 2 debuts on Dec. 17, 2021.
Source: Read Full Article