Ms. Marvel just made its debut on Disney+, and it's already promising to become one of the most charming additions to the Marvel Cinematic Universe. Kamala Khan's (Iman Vellani) origin story kicks off in Jersey City, where she spends most of her time obsessing over the Avengers. The end of the premiere sees her discovering her own brand of superpowers. So, when is the release date for Ms. Marvel Episode 2?
[Warning: Spoilers ahead for Ms. Marvel Episode 1, "Generation Why."]
The 'Ms. Marvel' premiere sets up Kamala Khan's origin story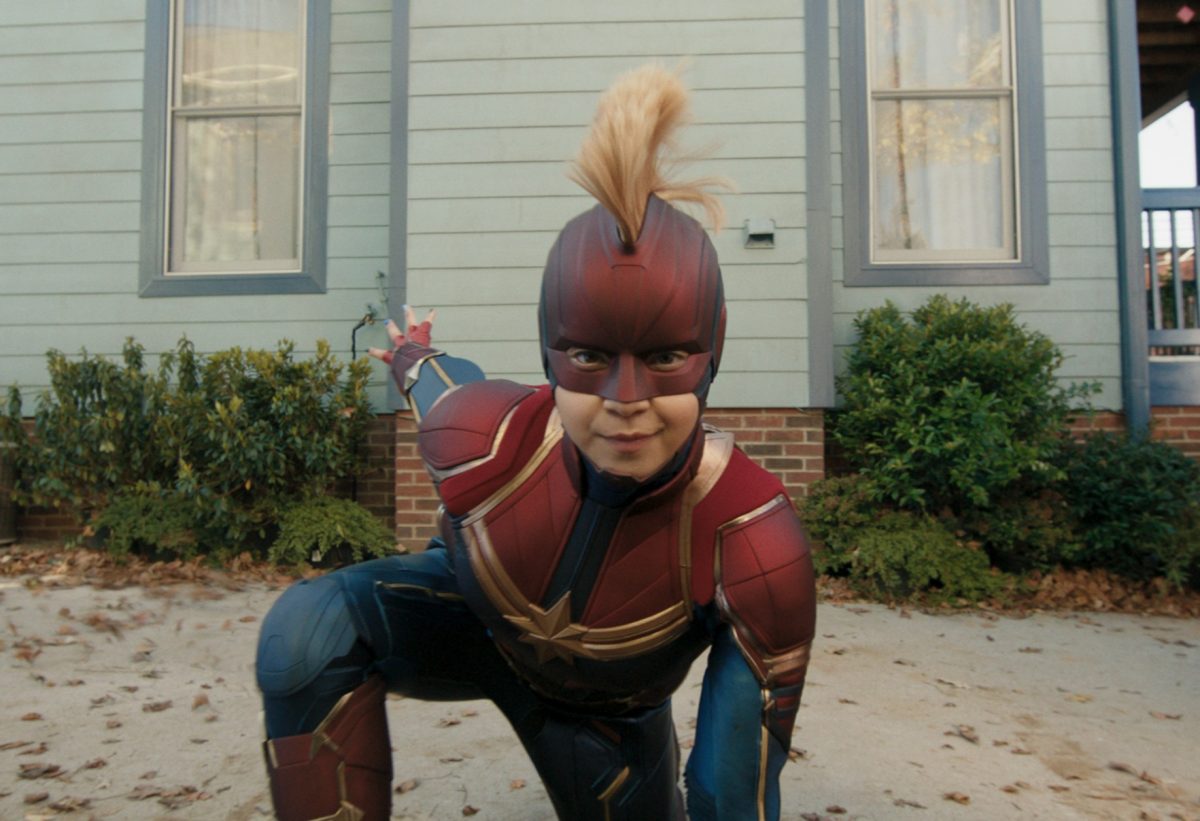 The Ms. Marvel premiere introduces the MCU's newest hero, bringing Kamala Khan to the small screen at long last. The series promises to tell a charming coming-of-age story. And episode 1 set the stage for what's to come, with Kamala discovering her powers during the first-ever AvengerCon.
That's right, Kamala is a major Avengers fangirl. In fact, she's on par with many actual fans of the franchise. Imagine her surprise when a bracelet gifted to her by her grandmother winds up endowing her with powers of her own. Of course, they create a bit of chaos at the convention — but it's still a dream come true for her.
Ms. Marvel Episode 2 promises to show how Kamala handles her newfound abilities. They deviate from the comics, falling more in line with Captain Marvel's (Brie Larson) powers than Kamala's usual shapeshifting ones. And the first chapter raises plenty of questions about their origin, as well as the consequences of using them.
Hopefully, some of those questions will be answered when the release date for Ms. Marvel Episode 2 arrives. So, when can fans expect more of Kamala's story?
When does 'Ms. Marvel' come out on Disney+? Episode 2 release date and time
With Ms. Marvel off to such a strong start, when can viewers expect episode 2 on Disney+? Like every other Marvel show, this one drops new episodes on Wednesdays. That means the second installment should arrive on June 15.
In total, fans can expect six episodes from this Disney+ series. Find the full release schedule for Ms. Marvel below:
Episode 1 – June 8
Episode 2 – June 15
Episode 3 – June 22
Episode 4 – June 29
Episode 5 – July 6
Episode 6 – July 13
Since we're just approaching the second chapter, viewers have plenty more streaming to do before completeing Kamala's story. And things look to get more interesting from here on out. So, what exactly will episode 2 entail?
What to expect when episode 2 arrives on Disney+
Now that we've established the release date for Ms. Marvel Episode 2, what can viewers expect from it? Sadly, Marvel Studios doesn't release synopses or previews ahead of its original content. With that in mind, fans are left to guess what's coming next.
Clearly, Kamala will explore her powers further in episode 2. Of course, doing so might create more familial drama for her. In the premiere, her parents insist she chooses what kind of life she wants. Naturally, they push her to lead one more in line with their traditional viewers. However, Kamala's conflicted on that front. She's much more interested in superheroes than planning every inch of her future.
Additionally, there could be consequences of Kamala's actions at AvengerCon. After all, you can't just destroy a giant Ant-Man statue without attracting attention. And the premiere's post-credits scene suggests she's caught the eye of Agent P. Cleary (Arian Moayed). We'll have to wait and see how that works out for her.
Episode 2 of Ms. Marvel debuts on June 15. In the meantime, the series premiere is currently streaming on Disney+.
Source: Read Full Article