In the 1950s and 60s, Peter Rachman gained infamy for his exploitation and bullying of tenants. Mostly targeting new immigrant communities from the Caribbean, he gamed rental laws and sub-divided hundreds of flats in west London, extracting maximum profit from minimum service.
Rachman would have felt at home in Theresa May's Britain.
Damp bedrooms, faulty heating systems, electrical faults, broken plumbing, unsanitary toilets, and rat-infested kitchens are depressingly familiar in our swollen private rental sector. In my constituency surgery recently, I met a family of nine who had been crammed into a single two-bedroom flat for 13 years. Another constituent, a women in her 20s with a young baby, has spent months choking on the damp and mould the council described as a "health hazard", which her reprobate landlord refuses to fix.
Slum housing and rogue landlords are symptoms of a private market that has failed; of a capitalism that has for too long functioned unchecked. As capital grows faster than wages, passive income dominates the value of hard work. House prices in some parts of London have rocketed by 800% in 30 years. Meanwhile, the number of council homes in Britain has halved in the past decades, reaching the lowest level available to rent for 50 years.
When I grew up in the shadow of the Broadwater Farm estate in the 1980s, life was tough. Nevertheless, my mother, a Windrush migrant and single parent, was able to purchase a home at about three and a half times her salary. What followed was Thatcher's deliberate creation of a new class of buy-to-let landlords, which enriched a generation at the cost of their children. Today, even middle-class, dual-income couples cannot afford a one-bed flat without a deposit from the bank of Mum and Dad.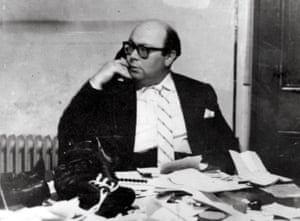 Pushed into the private rental sector by default, the former manufacturing classes, university graduates and first-generation migrants are forced to fight it out. They scroll through Rightmove and Facebook groups frantically, battling for rental contracts in ever smaller, dirtier, and less central rooms, which cost more and more rent. They take whatever they can get. One in seven now gives more than half of their salaries to landlords.
We are living in a new Rachmanite era of squalid housing on steroids. Highly organised gangs of rogue landlords have been allowed exploit the housing benefit system unscrupulously. Wealthy investors from Britain and abroad target desperate local authorities, making millions by consuming the lion's share of housing benefits in return for tiny rooms with shoddy and dangerous facilities. Even when landlords are found to have committed housing offences, which show them to be unfit, they continue to collect rent.
The government's response to this crisis of living has been pathetic. Thanks to the Guardian and ITV News investigation, the government has made a U-turn to allow the public to see its rogue landlord database. But, when not a single name had been entered into the database six months after its launch, who will this help?
To fix this broken system, we need a complete rebalancing of the power relationship between landlords and tenants. The underlying issues of the housing crisis will only be solved by the construction of social and genuinely affordable housing on an unprecedented scale. Meanwhile, law-breaking and exploitative landlords on the private rental market should be recorded comprehensively and transparently on the government's database. Local authorities must be given the teeth to properly punish the worst predators.
In 21st-century Britain, it is becoming impossible to get on the property ladder. But it does not follow that landlords should profit as private tenants are left in squalor.
• David Lammy is Labour MP for Tottenham and the former minister for higher education
Source: Read Full Article