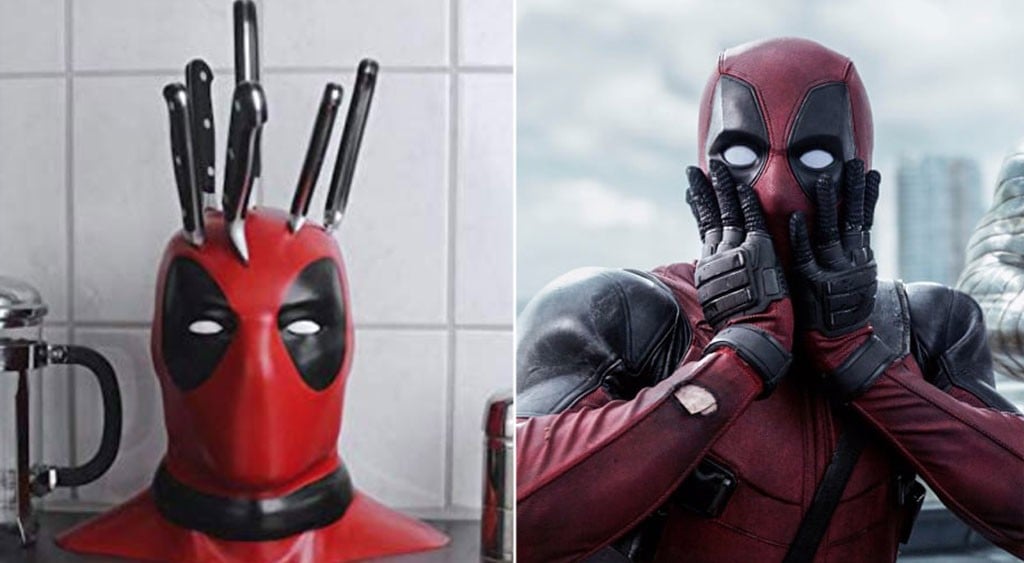 Want to Freak Out the Deadpool Fan in Your Life? Buy Them This Knife Block For Christmas

Both the Deadpool movie franchise and its titular character are known for being gruesome and unapologetically crude, which I guess might be what inspired someone to create a truly disturbing knife block shaped like Deadpool's skull. That's right — for around $70, you can own a bust of Deadpool that has a ton of knives sticking out of the top of his head to display proudly on your kitchen counter. What more could an aspiring Martha Stewart want?!
To be fair, I don't think preparing Deadpool's food of choice, chimichangas, would be truly authentic unless you're pulling giant butcher knives out of a dead-eyed, mouthless hunk of red plastic that may or may not speak in Ryan Reynolds's voice (it doesn't, but I wish it did). If that sounds like something you, one of your loved ones, or your worst enemy would want for Christmas, keep scrolling to see the knife block up close and personal.
Source: Read Full Article