The Grammys are THE time for celebrities to roll up to the red carpet looking completely bizarre, and no one does it better, by which I mean more controversially, than Joy Villa.
In case you aren't aware, Joy is an American singer who's pretty well known for her iffy Grammys looks (we'll get to them in a moment), but nothing…er, beats this one. Behold, Joy dressed as Trump's controversial ~wall~ complete with barbed wire shoulders and a "Make America Great Again" purse.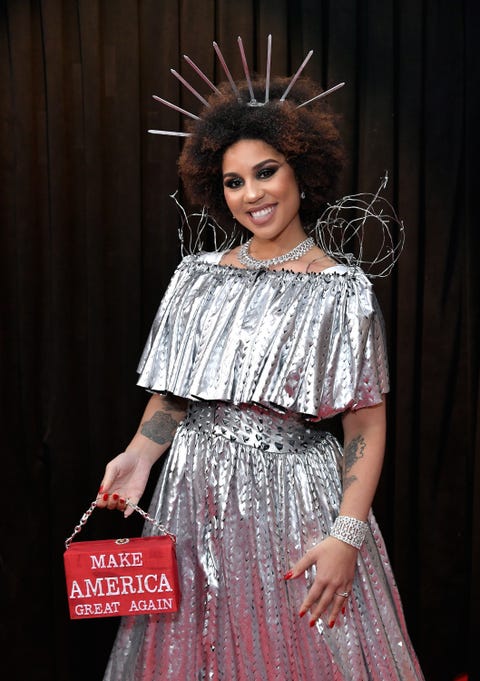 And yeah, you better believe there was a surprise lurking under all that metallic fabric: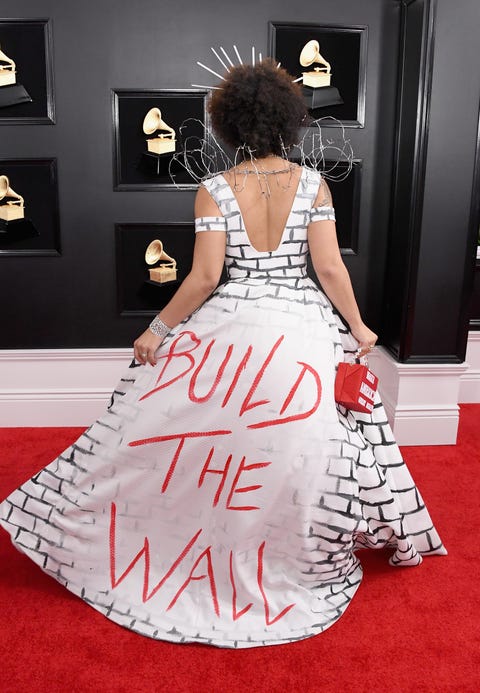 This isn't the first time Joy's gone with a casual MAGA theme at the Grammys…here's her look from 2017: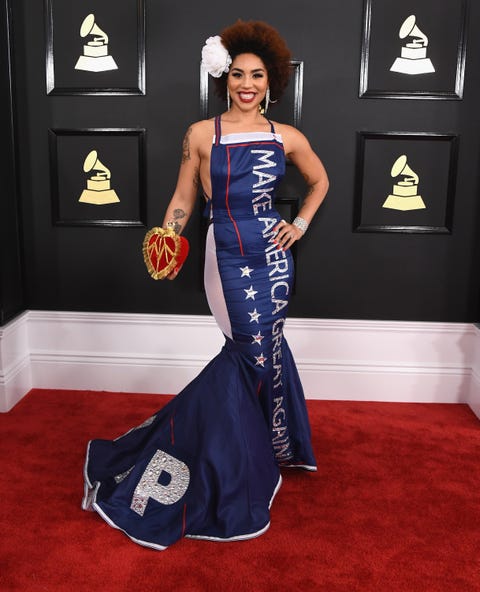 And here's what she wore last year: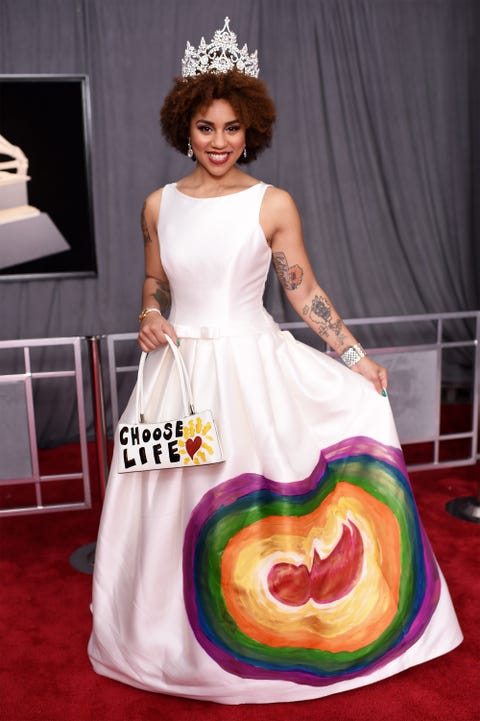 Okay then! Good times!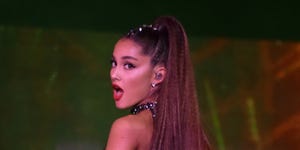 Source: Read Full Article