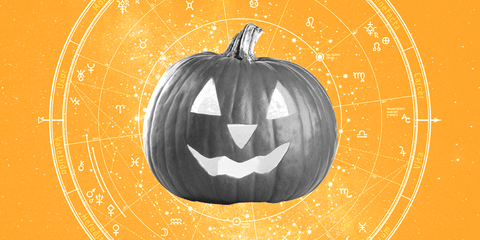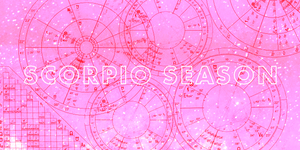 For the past few weeks, Mercury in Scorpio has wanted you to delve deep into the hidden truths of life and psychoanalyze others to discover their true motives. You've probed and calculated, and now Mercury in Sagittarius urges you to put any harsh realities and ugly truths you discovered during Scorpio season on full blast. This isn't about exposing others or making a scene (although the loudness and blunt nature of Sagittarius can inadvertently come off this way). This energy is bright, hopeful for the future, and pushed you to share what you've learned so that you can move onto a happier future.
is this what yall mean when u say scorpio seasoning or whatever?? pic.twitter.com/49k67jLz1y
Mercury in Sagittarius keeps it 💯 at all times, and it's a special kind of energy where even the most timid person can speak up without hesitation. Just make sure you're actually keeping it real—it's easy to think that your subjective view on things is objective reality with this energy. Aggressively pushing your thoughts onto others isn't productive and negates your growth-oriented and eager mindset. Luckily, Venus in Libra adds a sense of congeniality to the astro-forecast, and the flirtatious vibes of this particular energy mix well with the confident fieriness of Mercury in Sagittarius. Venus retrograde isn't over quite yet, but as the end draws closer, Mercury in Sagittarius helps you boldly pursue new relationships and enables you to speak more charismatically.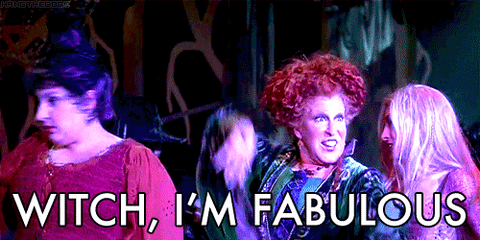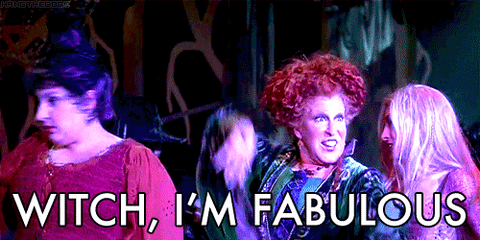 All Hallows' Eve promises to be lit, no matter where you are or who you're with. The dramatic energy transformation is exciting for sure, and the events the transpire on Halloween night are the precursor to whatever occurs for the next few weeks! Mercury is in Sagittarius until December 1, and Venus is in Libra until December 2. Read below to see your sign's horoscope for this planetary action, and good luck!
Aries
You're especially bold and brash during Mercury's trip through Sagittarius. Your mind wanders towards dreams of travel and adventure, and you need to do your own thing. Being independent is more natural and anything fresh or new grabs your interest right now. With Venus reentering Libra, you're reconsidering all of your relationships now, too. Friends, co-workers, and significant others are all fair game to Venus' trickery and the lasting value of your relationships is up in the air. Watch out for an ex reappearing and don't start any new relationships—the circumstances you're facing aren't a great foundation for a committed relationship just yet.
Taurus
Mercury in Sagittarius hones in on discovering more about yourself and your deeper relationships. This transit enhances your curiosity and need to have a more all-encompassing comprehension of your primary partner, your attitude about sex, and your finances. You're more encouraged to try new things in the bedroom, and you just might be surprised by what you learn. Venus entering Libra wants you to reconsider your day-to-day relationships, especially work-related ones. You feel like you're picking up way more responsibility at your job, with no rewards or financial compensation. Keep going strong, because your hard work now will be worth it once the retrograde ends in mid-November.
Gemini
Your favorite planet, Mercury, is entering your sister sign. Sister signs are opposites, but that doesn't mean that the energy of Mercury in Sagittarius is going to throw off your balance. You focus way more on your relationships now, and your thoughts and conversations revolve around others rather than yourself. You're also more concerned with what your partner and friends have to say about you, and you feel especially happy when you're around them. Venus retrograding into Libra brings your romantic and sexual relationships to the top of your priority list. You could run into an ex-flame and be reminded of your time with them. Hindsight is 20/20 so you're able to see why things ended up not working out with them, and you might have some revelations about similar issues in your current relationships.
Cancer
You're busy, busy, busy for the next few weeks! Your mind is more alert, you're at your workplace more than usual, and there's important career-related information coming to your inbox soon. You also feel antsy and restless when it comes to your responsibilities. It's a super productive time because you feel compelled to work just for the sake of not having to think about everything piling up. You tidy up, make lists, and fill up your schedule, but don't over-exert yourself. Venus in Libra focuses on your home life and family relationships. Issues with roommates and your parents irritate you, and drama you thought was buried in the past can unearth and cause more problems. Don't get too crabby! If you can keep the peace, it's spectacular energy to plan out rearranging and redecorating the house.
Leo
You're going to feel brighter and more optimistic than ever with Mercury in Sagittarius! The part of your chart that's activated is all about love, sex, and fun! Your mind is more creative and you're in a great place for any kind of artistic expression, especially writing. Your charisma is also on fire, thanks to the like-minded vibes of Sagittarius, and new romantic connections are headed your way. Venus retrograde entering Libra can overwhelm you with new love interests, and introduce drama into your daily associations. Your acquaintances, classmates, co-workers, and siblings grind your gears more than usual, and if people from your past have reemerged from the Venus retrograde madness, they're definitely contribute to this new drama.
Virgo
Mercury in Sagittarius gives you more energy and movement in your home life. You could be inviting more people over, communicating way more with your family or roommates, or just focused on your domestic affairs in general. You're also doing a lot of reminiscing on your past—memories from your childhood and dreams about times long-past are holding your attention. Venus retrograde entering Libra promises to fool around with your finances. All of this time spent at home with Mercury in Sag is likely to be related to Venus' meddling in your financial affairs. Connecting with others and having worthwhile moments is difficult due to your monetary needs not being met right now. Save up and be thrifty with your spending as much as possible.
Libra
Mercury in Sagittarius is picking up the pace in your social life. Connecting with others and making small talk happens more frequently now. Mercury in Sagittarius is eager to learn and explore, and for your sign, the desire to form new bonds is incredible! Venus retrograde has had you analyzing how fulfilling your relationships are–you're left wondering if your current friendships and partnerships have lasting value, and the events that have transpired for the past few weeks may have caused you to split up with someone. Relationship drama in general increases for your sign and you're unsure of who and what you're attracted to right now. New love interests and acquaintances start appearing, and you attract people who totally aren't your type. You might find yourself interested in these eccentric others, but until the retrograde is over, there's no telling how long they'll stick around.
Scorpio
Mercury entering Sagittarius is fun and hopeful, but you still take this energy pretty seriously. You aren't naturally happy-go-lucky like Sagittarius is, and unrealistic optimism feels like a waste of time for you. You spend this time assessing your finances and having more conversations regarding work and money, and you may be pleasantly surprised when prospects are brighter than you previously assumed. New job opportunities could be on the way, and if you have any long-term goals or projects you've been toiling away at, they'll reach their resolution by the time Mercury exits Sagittarius. Venus entering Libra isn't a very great energy at all for your sign–you naturally recede and distance yourself from others, but still have a yearning to connect. In your chart, Libra is in the zone of karma and the past. Old lovers can reappear, or a hush-hush sexual encounter can urge you to start a secretive relationship.
Sagittarius
You never have an issue speaking your mind, and now that the chattiest planet is in your sign, you're talking everyone's ears off! You're filled with bright ideas and high hopes for the future, and when you connect with others, your enthusiasm may dominate the conversation more than usual. You're more eager to share your strongest opinions, and now is a good time to pitch an idea, because your ability to convey your point is stronger. Venus entering Libra creates tension in your friend group, and your besties are shuffling in and out of your social circle. Your outspoken nature can sometimes rub people the wrong way, and if you're not careful with how you word your statements right now, you might burn some BFF bridges. The opposite could happen, too; your peers' thoughts and opinions simply don't match up with yours anymore and you decide to leave them in the dust, which provides you with a chance to rebuild your network.
Capricorn
Even though Mercury in Sagittarius is known for being brash and outspoken, you might keep your lips sealed more than ever. You instead use this time to reassess the connections you've formed over the past year and the goals you've accomplished. This is where the brightness of idealogical Sagittarius comes in! You start generating new ideas to improve these connections and develop bolder goals for yourself. Wait to assert these ideas, though. With Venus entering Libra, your every move and your relationships will be in the limelight, especially when it comes to your job. Supervisors are keeping their eye on you, and any slip-ups on your part could have harsh ramifications. You should try to be seen, not heard, and make yourself as useful as possible. After the retrograde, your good behavior will be rewarded.
Aquarius
Mercury entering Sagittarius is making your social life more active than ever! Any sort of group activities are especially exciting for you, and the group chat is on fire. You're invited to more events than you can keep track of, and if you decide to throw a party or make plans with your friends, it's guaranteed to be an incredibly memorable experience. The best way to make use of this energy? Hit up your besties and schedule a day trip. This can actually bring a positive twist to Venus retrograde's tumultuous energy and some interesting new connections can be made. This is a very thoughtful time where you reflect on the future of your relationships. Past connections from far away come back to remind you of your relationship history, and now you get to decide how you want your friendships and partnerships to be in the future.
Pisces
Mercury in Sagittarius makes you more ambitious and helps you to derive meaning from the real world. You're a daydreamer and spend a lot of time in your own little world, but reality is knocking on your door! You're an idealist, like Sagittarius, but get emotionally overwhelmed and spend so much energy connecting with others that asserting yourself isn't always easy. Mercury in Sagittarius helps you brainstorm ways to propel yourself towards your goals, especially work-related ones. Important information regarding employment can be signified by Mercury in your chart, and this energy favors negotiations and convincing higher-ups to promote you. Wait for Venus retrograde to end before you expect any substantial progress to be made in your career, however! When it enters Libra, your chart's zone of other people's money is impacted, and it's likely you'll be let down by unexpected expenses. This zone of your chart is also related to intimacy and sex, so past sexual partners could hit you up soon.
Follow Jake on Instagram.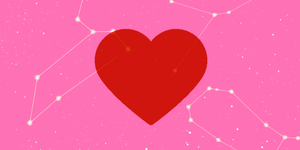 Source: Read Full Article