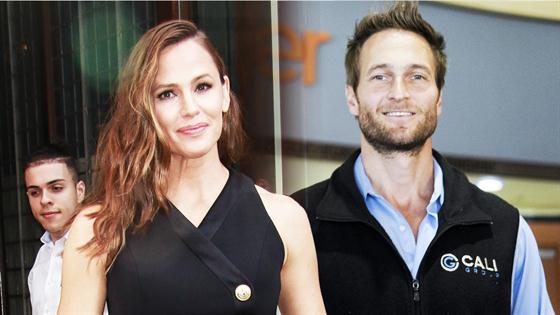 The first time it happened, Jennifer Garner was left floored.
She was flying on JetBlue barely a few months after she had announced the end of her decade-long marriage to Ben Affleck when a fellow passenger approached her in the bathroom line. "I had to remind myself that that was something that could happen," she confessed in her March 2016 Vanity Fair profile. "He said, 'Could I take you for a cup of coffee?' And I was like, 'No! You may not take me for a cup of coffee, sir.' And then I said, 'But thanks for asking.'"
It wasn't just that she wasn't ready to move on after a painful, and painfully dissected, split. Truthfully, she really couldn't even fathom what romance looks like in the 21st century, the era of millennials. "Everyone that I know that is dating it just seems, well…Men don't call anymore…I want flowers; I don't want to text. What does that make me? What kind of dinosaur am I?"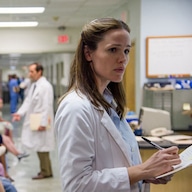 Photos
Jennifer Garner's Best Roles
For awhile that answer appeared to be, the type that would prefer to opt out of the dating game altogether. Though her ex, 46, eventually moved on with Saturday Night Live producer Lindsay Shookus, 38, more or less putting an end to all the chatter about the estranged spouses reuniting, Garner was content to remain single for the first time in two decades. Before settling down with Affleck, she had been married to Scott Foley—the two having met playing love interests on his hit Felicity—and dated her Alias costar Michael Vartan. Hitting the restart button, this time as a single mom of Violet, 12, Seraphina, 9, and Samuel, 6, wasn't something she had envisioned or really wanted. But she could deal.
"I would not have chosen this life for myself or my kids," she confessed last November during a Hollywood Foreign Press Association conference for her film The Tribes of Palos Verdes. "I would not choose to be single or be in this position. It's something that we are working through. I haven't been on a date and I am not interested in dating. People want to set me up and I am just like, 'No, thank you!'"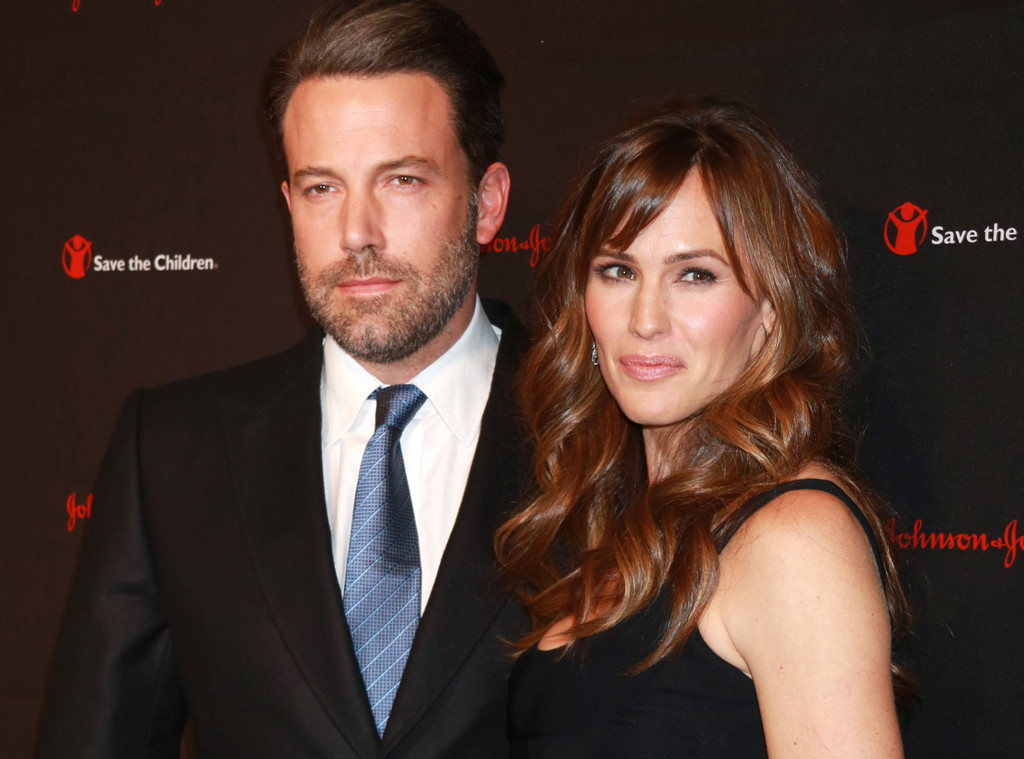 Erik Pendzich/REX Shutterstock
Fast-forward 11 months and she's refusing for a different reason. Though Martha Stewart recently volunteered her matchmaking services, noting she's responsible for several successful marriages, sources close to the 46-year-old Peppermint star reveal she's doing just fine on her own, thank you ver much. For the past several months, shares one insider, she's had the pleasure of being courted by businessman John Miller. "She's been hanging out with him and getting to know him," the insider tells E! News of the 40-year-old, CEO and chairman of holding company CaliGroup, which owns a chain of 41 worldwide CaliBurger restaurants. (So, yeah, she really could care less when Affleck bounced back from his Shookus split by briefly romancing 22-year-old model Shauna Sexton.)
Their relationship is still in the casual zone, cautions the insider, what with Garner having to balance their covert date nights with press obligations for Peppermint and her HBO series Camping, her work with Once Upon a Farm, a line of organic kids' food she co-founded, and being a supermom to her brood of three. "But she has enjoyed spending time with him," notes the insider, "and being with someone new."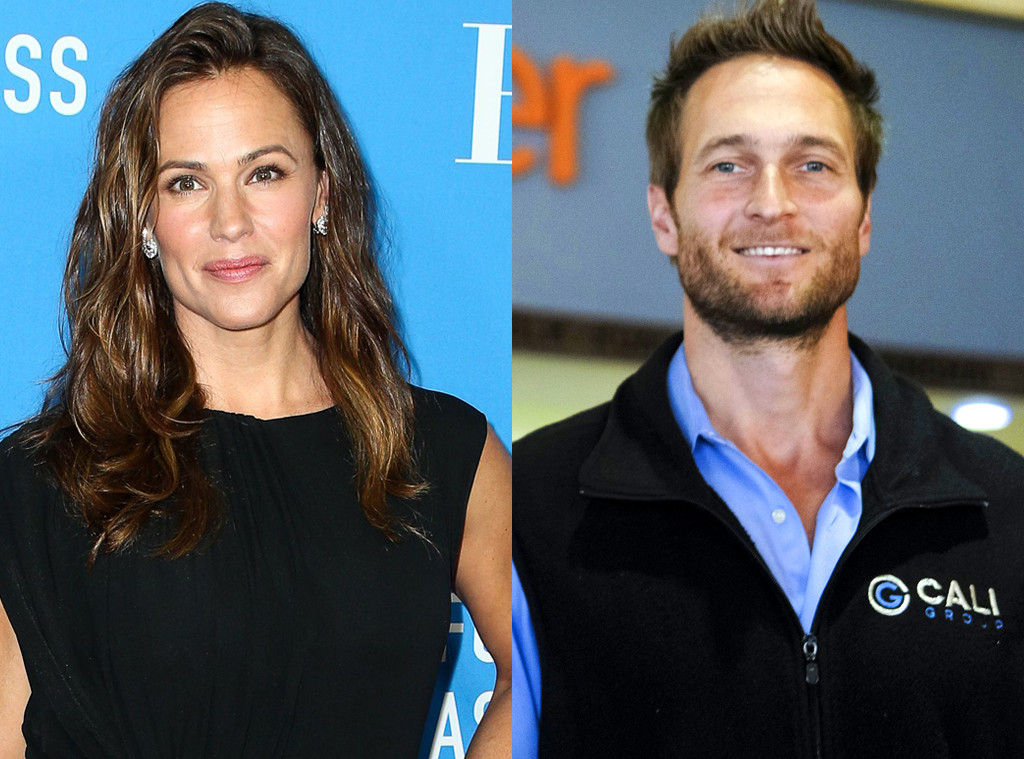 John Salangsang/BFA/REX/Shutterstock; Ringo Chiu/ZUMA Wire
It took a beat for Garner to liken time spent with a stranger to something enjoyable rather than a somewhat unpleasant shock to the system. Though, admittedly, her first kiss post-divorce wasn't of the standard variety. As an actress having to keep on keeping on meant showing up to work and filming an early morning love scene with Wakefield husband Bryan Cranston. "When you haven't been kissed for over eight months, it's strange," she told Vanity Fair in her first no-holds-barred tell-all since she and Affleck announced their separation. "But it's my job. It's nine in the morning and you think, I could really use a shot of alcohol. Then, after a take or two, after everyone has seen your boobs and love handles, you just want to take every crew member and be like, 'Please have mercy on me!'"
It's a plea she really could have issued to the world at large, with her fans eating up the storylines of Affleck's alleged infidelity and his scorned wife's supposed furious response, eagerly keeping a look out for the next chapter.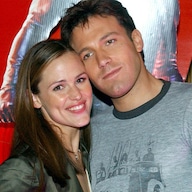 Photos
Jennifer Garner & Ben Affleck: Romance Rewind
For Garner that meant dealing with the near-permanent presence of paparazzi camped outside of the three-acre spread she shared with Affleck in L.A.'s Pacific Palisades neighborhood, their cameras hoping to catch proof of Garner's ire should she dare step out looking anything but pleasant. "Looking back on that…I really feel the stress of it. I really—I could cry talking about it," she shared in a July interview with CBS Sunday Morning. "What I think I've learned is that the scrutiny in your private life puts a pressure to make something happen. You feel a pressure to hurry up and get married, 'cause you think that'll end the, 'Are they engaged? Are they not?' And that's true in the reverse, as well. If there is any inkling of trouble, if the tabloids decide there's trouble, it can create trouble."
And having been truly put through it during her split with Affleck, she wasn't at all eager to hop on the merry-go-round once more.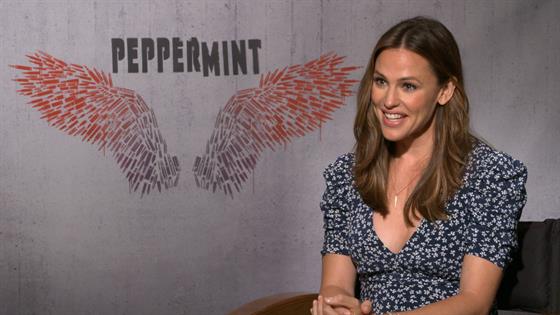 Instead, she would busy herself with work, both at her family's Oklahoma farm that she purchased with the intention of growing blueberries, kale and persimmons for Once Upon a Farm and on-camera, her reemergence as an action hero in the revenge thriller Peppermint proving to be incredibly cathartic at just the right time.
"It's really good for you," Garner told Vanity Fair's Krista Smith at the magazine's second annual Founders Fair in April of her fight training, heavy on boxing and Krav Maga. "It's really good for the soul. You should definitely find a way to get aggression out."
The rest of the time she filled with school drop-offs, backyard gardening, beekeeping, raising chickens and maintaining her thoroughly endearing Instagram account, which, on any given day could mean dressing up in full marching band regalia to play a saxophone rendition of "Happy Birthday" for pal Reese Witherspoon or frying up some tilapia fish sticks for her "Pretend Cooking Show."
View this post on Instagram
Happy first day of autumn! ????‍?? #soyouthinkyoucanfarm
A post shared by Jennifer Garner (@jennifer.garner) on
And should all else fail, she knew that at the end of a long, hard day, her girls would be there for her. "When I can't sleep—and I am not someone who typically has that problem, but I really have in the last year—and I need something to switch my brain off, it has been Tina Fey and Amy Poehler," she shared with Vanity Fair. "God bless those girls. I used to think I would never watch television on my phone, but there I am, because I am sleeping next to my daughter."
Such a packed schedule would be a lot for anyone to maintain, even someone as well-versed in badassery as Garner. "You don't balance it, that's the truth," Garner told Smith, doing away with the myth that women can have and do it all at any one time. "You really don't balance it. You balance in chunks, or you balance in…um, you just don't. Right now I'm in production—it's all about production. If I'm not in production, I'm with my kids. If I work out, it's a crazy hour in the morning."
So piling on the time-consuming complications that come with feeling out a new potential match? That was a pretty hard pass.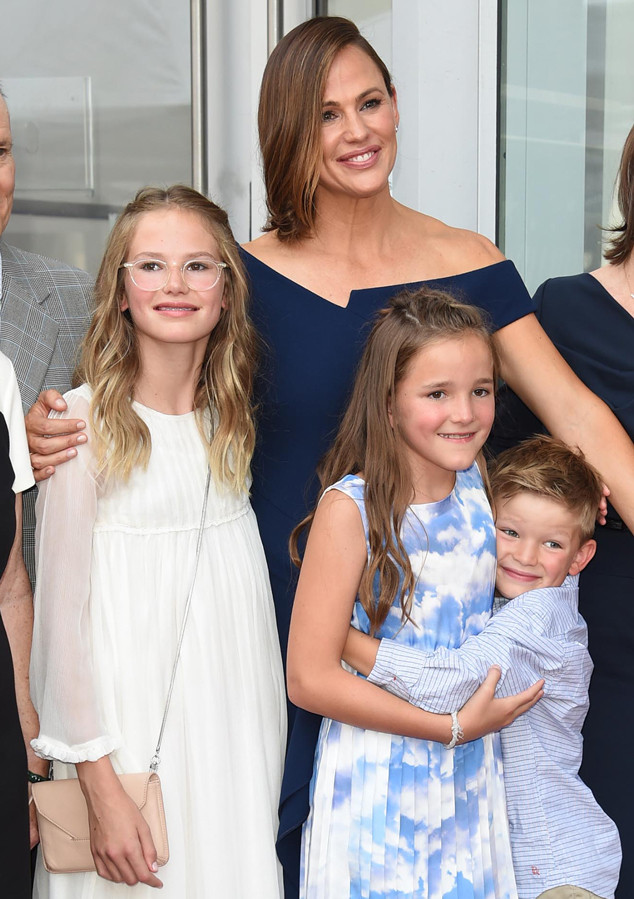 Vince Flores/startraksphoto.com
"If the right person came along and fell into her lap, she would be open to it, but that hasn't happened," an insider explained to E! News earlier this year. "She's consumed with her kids and work…and really isn't concerned with having a man in her life."
Enter Miller. While the Stanford Law grad didn't exactly fall into her lap and announce himself as an ideal match, he was at least existing somewhere on the periphery. And when Garner let it be known to pals that she was finally ready for a set-up, her divorce from Affleck all but wrapped up after protracted, yet entirely civilized proceedings, he was on the short list. "They have some friends in common," explains the insider, "and know some of the same people through their kids."
And the businessman, author of The Handbook of Nanotechnology: Business, Policy and Intellectual Property Law, passed her friends' initial screening, fitting the description of "good guy who will spoil her," and ideally having been told he should call rather than text and maybe send flowers every now and then just because. Says one source, "She's been through a lot and deserves that."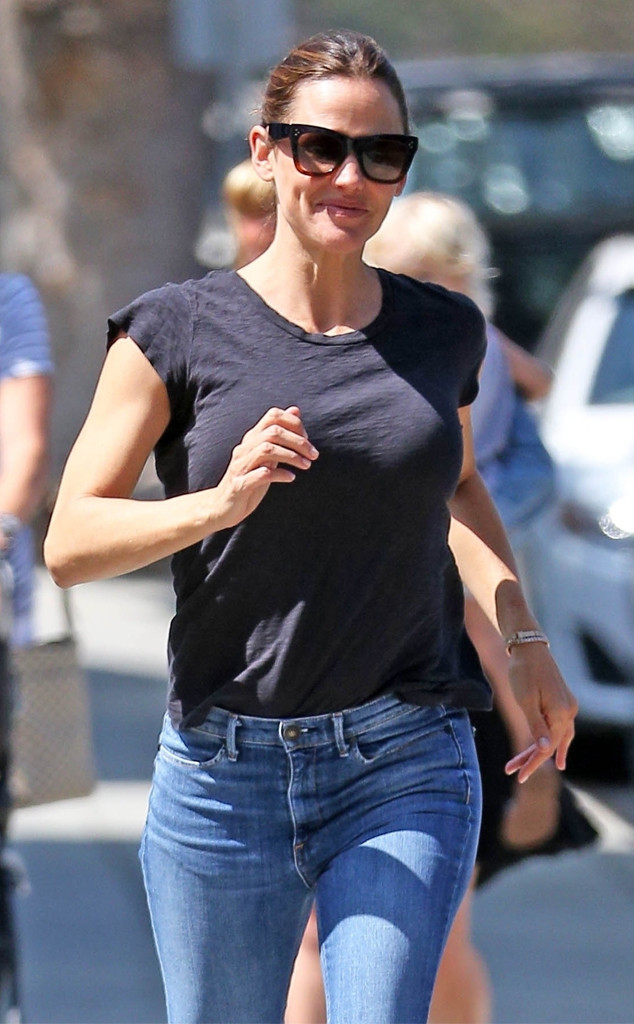 Dream team / BACKGRID
In Miller she also found someone who got it. After all he is in the midst of his own lengthy divorce from Caroline Campbell, a violinist that's worked with the likes of Andrea Bocelli and Michael Bublé. "She's found a lot in common with him," the insider says of Garner and the dad of two. (Including, in a what are the chances coincidence, a Violet of his own.) "They have been through similar experiences with getting divorced and co-parenting."
And they're on the same page when it comes to easing their children into the idea of Mom and Dad seeing someone new. Notes a Garner source, "He has not met the kids."
Their casual, let's see where this goes arrangement is working for Garner, who's enjoying being with someone a little less high-profile than her three previous paramours who nonetheless is still dominating in his chosen industry. "He's a good guy and it's been nice to date someone who is not famous or an actor," says the insider. "They've spent time at her house and have gone out a few times to hotels and very discreet places."
Having not yet firmed up the status of her budding romance, it makes sense that Garner would want to keep it hidden from the types of prying eyes that would be quick to label any post-Affleck relationship as obviously serious. No need to kick off that aforementioned cycle of questions: Are they moving in together? Is that a diamond on her left hand? Have they already split?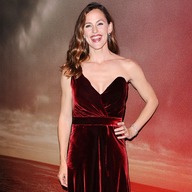 Photos
Jennifer Garner's Best Looks
But she didn't conceal her extracurriculars from her former spouse. "Ben knows Jen is dating and he is happy for her," says the insider. "She has sacrificed a lot for the kids and always puts them first."
At this point their well-oiled co-parenting arrangement is so against-all-odds successful it could hardly be disrupted by a new guy. They've already deftly navigated a couple of rehab stays they likely would have preferred to keep private and a drawn-out divorce with Garner wanting to ensure Affleck had the firmest hold possible on his sobriety before they finalized custody arrangements. "They have a really strong relationship," says a source. "They will continue to co-parent and support each other."
No matter who filters in and out of their lives, the exes are committed to shared ice cream outings at their favorite Santa Monica spot and Sundays at church, complete with the post-service coffee social. And should a brave gentleman approach Garner with offers of an additional cup of joe, well, now she has a good reason to decline. But thank you so much for asking.
Source: Read Full Article