Buying a home on your own can seem a little daunting. There's only one set of income to pull funds from, you're the one on the hook for any repairs or renovations, and the mortgage rate you get is determined only by your personal stats like credit score and amount of debt.
But don't let that deter you from setting out on this journey! Being single shouldn't hold you back from moving forward with your dream of becoming a homeowner. To help you go into the process feeling confident and prepared, we turned to Katie Barish, Executive Vice President of Purchase at Rocket Mortgage® to break down what you need to know.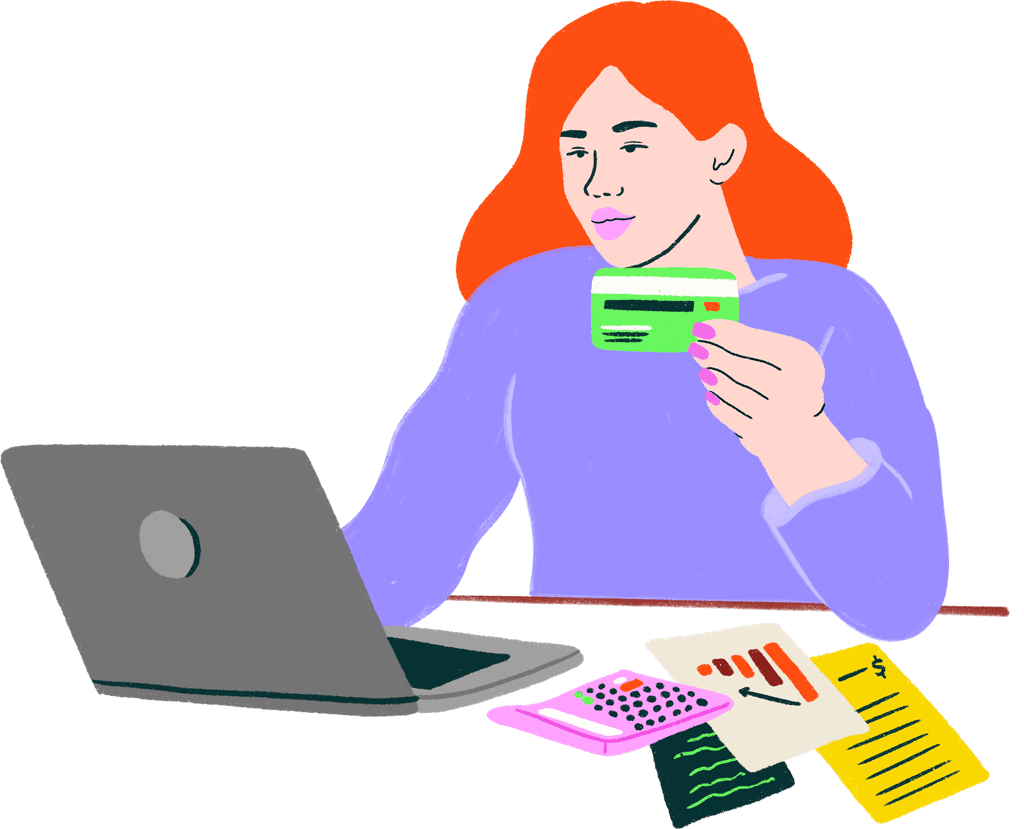 First Off: Can You Afford It?
"The biggest thing for a single person to remember is simply that they will bear the full burden of the cost of owning a home," said Barish. She wants you to keep in mind that this means much more than just dealing with a down payment. It also includes how much money will be needed to furnish the home, money for inevitable home maintenance expenses that may occur after closing, and things like property taxes and homeowner's insurance.
Barish said that it's also important for a borrower to consult with their lender prior to making an offer on a home to confirm that they have an acceptable source of funds for the down payment. Basically, you'll have to document where your money is coming from and that the money is from an acceptable source (like a salary).
How Debt Plays Into Buying a Home
A key factor to consider when thinking about if you're ready to buy a home is your debt-to-income ratio (DTI). DTI represents the total monthly credit debts you have after the mortgage (think: mortgage payment, car payment, credit cards) compared to your total gross monthly income (your income before taxes are taken out). For example, if you have $1,000 in monthly debt and $5,000 in gross monthly income, your DTI would be 20 percent.
Barish explained that most loan programs have maximum DTIs between 35 and 50 percent. Because of this, it's important for you to understand that you may qualify for a mortgage and a mortgage payment that is higher than you're actually comfortable making monthly.
Before you take the (very) high-emotion step of making an offer on a home, be straight with yourself about the max amount you can realistically pay monthly for your mortgage. And not just your mortgage: you'll need to factor in the money that goes toward insurance and property taxes, too. Barish said that you should also consider your lifestyle; "Will you be able to buy your groceries? Will this payment allow you to put some money away to cover home maintenance and repairs?" she said. Keep in mind that these "additional" costs are not taken into consideration when a lender is qualifying you, so it's important to set these boundaries for yourself in advance.
How to Make Your Buying Power Stronger
"At the end of the day, it's not about how many people are on a loan," said Barish. It's all about that DTI ratio. Decreasing the percent of your income that is going towards your debts monthly is critical to increasing your buying power.
The lower your DTI the better your chances are of qualifying for the loan. Starting with a low DTI is better in case you come across any unexpected costs that can put you into debt, like having to replace your car.
Having assets in reserve is also critical. "The money that you have left over after contributing to the down payment, closing costs, and prepaid expenses such as funding an escrow account are called reserves," said Barish. "The more you have in reserves the better prepared you will be to compete in a market where you may be up against cash offers."
Getting preapproved will also take you a long way in the market. This is the process where a lender reviews your credit, income, and assets to determine your qualifications. Barish said that at Rocket Mortgage, the additional step is taken with the Verified Approval process, where an underwriter (the person making the final lending decision) reviews your asset, income, and credit documentation so that you and the seller have more certainty in the loan closing.
Finally, there may be times where adding a co-borrower to your loan might make sense. The benefit of this is simply that it can help increase an applicant's buying power. "Although not a specific downside, each loan program type may have different requirements for how a co-borrower's income or assets may be used to help qualify the occupying primary borrower," said Barish. "In most situations, a primary borrower still has to meet certain qualifying guidelines of their own before adding a co-borrower."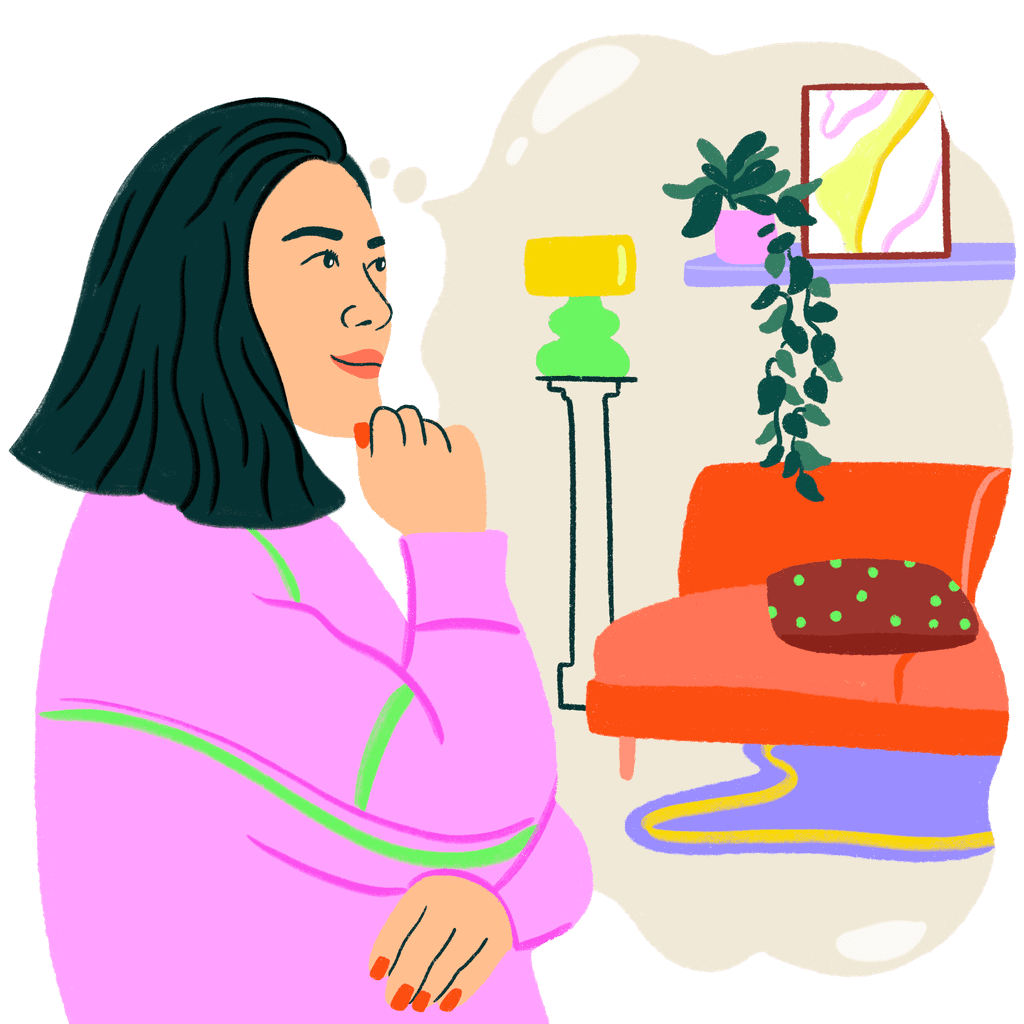 What To Consider When Looking for a Home
"The biggest things to be aware of as a single borrower are going to be the same things you are probably concerned about in your current living situation," said Barish. "Do you feel safe getting in and out of your home in the morning and evening? Do you know the average response times of your local police and fire departments? You will also want to consider the fact that you will be solely responsible for home maintenance. That can be an investment of both money and time. For example, mowing the lawn might be a 2 to 3 hour long investment on the weekend if you choose to do this on your own instead of hiring it out."
You'll also want to think about how big a house you need. How many bedrooms do you want? Do you need a home office? Are there often overnight guests? Do you need an outdoor space for a pet or entertaining? Do you need to be near a city for work or do you want to live in a more remote location? Things like buying a home versus a condo can also change how much maintenance (and control) you must worry about.
"If you decide to purchase a condo, you most likely won't be responsible for yard maintenance, or exterior home maintenance," said Barish. "However, you may end up sharing a wall with a neighbor and there may be restrictions in how you decorate the exterior of the home. If these types of constraints sound overly restrictive to you, you may need to consider a single-family home. Just be prepared to be responsible for the maintenance and upkeep of the exterior of the property."
How to Handle the Emotional Aspects of the Process
Whether you're single or in a relationship, the home buying process is a highly emotional one. It's easy to get discouraged when you get outbid and can be hard to stay strong on keeping yourself within a budget. "It's important to have a team of people supporting you that understand your goals who can serve as a sounding board if you're getting frustrated," said Barish. "This could be family, friends, your real estate agent or lender."
Find a home-tour buddy who can come with you to viewings so you have a sounding board in real time. It's always helpful to have a second set of eyes in the game — plus, having someone you trust on the journey with you will make it more fun and less stressful.
Ready to start the home buying process? Head to Rocket Mortgage to learn more and apply for a mortgage.
Rocket Mortgage, LLC; NMLS #3030; www.NMLSConsumerAccess.org. Equal Housing Lender. Licensed in 50 states. For additional information please visit RocketMortgage.com.
Participation in the Verified Approval program is based on an underwriter's comprehensive analysis of your credit, income, employment status, debt, property, insurance, appraisal and a satisfactory title report/search. If new information materially changes the underwriting decision resulting in a denial of your credit request, if the loan fails to close for a reason outside of Rocket Mortgages' control, or if you no longer want to proceed with the loan, your participation in the program will be discontinued. If your eligibility in the program does not change and your mortgage loan does not close, you will receive $1,000. This offer does not apply to new purchase loans submitted to Rocket Mortgage through a mortgage broker. This offer is not valid on jumbo loans or for self-employed clients. Rocket Mortgage reserves the right to cancel this offer at any time. Acceptance of this offer constitutes the acceptance of these terms and conditions, which are subject to change at the sole discretion of Rocket Mortgage. Additional conditions or exclusions may apply.
Source: Read Full Article