Meghan Markle announced in October that she was expecting her first child with husband Prince Harry. Since then, everyone has been dying to know what the couple is expecting: A boy or a girl? But Meghan and Harry won't be sharing any time soon.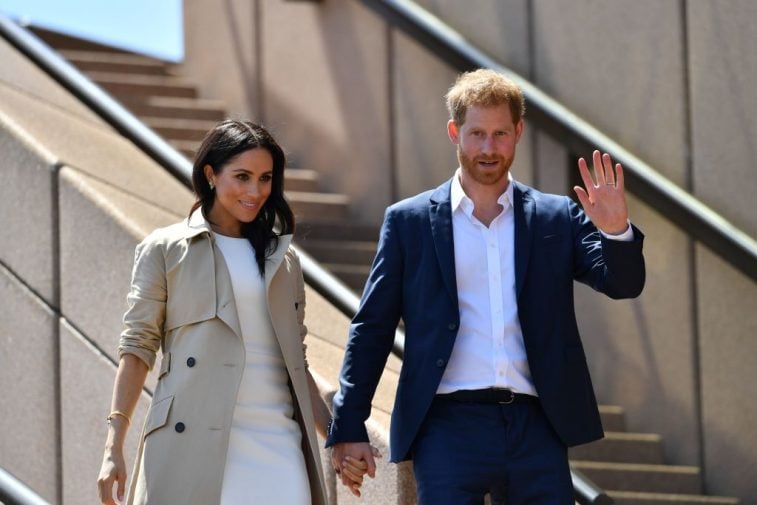 Prince Harry and Meghan Markle | Saeed Khan/AFP/Getty Images
The couple has gone through plenty of life events in the past year
Meghan and Harry have been through a lot of excitement in the past year. The couple only dated for less than a year and a half before Harry popped the question. Then, they had a whirlwind engagement that only lasted six months. The couple wed in May, and they weren't shy about wanting to start a family soon after. By October 2018, Kensington Palace had already announced that Meghan and Harry were expecting their first child. Assuming Meghan was at least three months at the time of the announcement, she and Harry were likely only married about eight weeks before she got pregnant.
And Harry has already made a comment about which gender he prefers
Harry knows better than to outright reveal the baby's gender, but he has dropped hints about what he's hoping for. Back in October, when Harry and Meghan were making appearances in Australia, Harry admitted to a fan that he hopes Meghan gives birth to a little girl. At the time, Meghan was only about 13 or 14 weeks along, so even if the couple wanted to know the baby's gender, they wouldn't have been able to at the time. While this doesn't mean they're having a girl, we all know Harry would be so exciting if that's how things turned out.
Royal family members are not allowed to know the baby's gender before it is born
Harry and Meghan aren't doing anything out of the ordinary by not revealing the gender of their baby. While gender reveal parties are all the rage these days among both the general public and celebrities, the royal family steers clear of them. It's royal tradition to not learn of the baby's gender before he or she is born. Prince William and Kate Middleton, who have three children of their own, also never learned the genders of any of their kids before their births.
The public will have to wait until April to find out
Whether Harry and Meghan are having a boy or girl has definitely been on the public's mind, and people have looked for every possible hint to try and figure it out before he or she arrives. But at the end of the day, the public will have to wait until Meghan's due date to find out. If Meghan was three months along when the couple made their announcement, then she likely got pregnant in July. This would give her a due date of sometime in April.
Meghan and Harry have mentioned in the past that they definitely want kids (assuming more than one), so they will probably have more than one child — but not too many. But the couple doesn't plan on raising their children in the spotlight; they don't even want to give their kids royal titles. It's safe to say Meghan and Harry will have a fairly different parenting style from William and Kate.
Check out The Cheat Sheet on Facebook!
Source: Read Full Article