Final Trailer

It's been a while since Justice League came out, and it's fair to say that DC fans are more than ready for the next taste of their favorite superheroes. Well, get excited, DC fans — the final trailer for Aquaman is officially here! Though we did get a small glimpse of him in Batman v Superman: Dawn of Justice, Jason Momoa's Arthur Curry really grabbed our attention in 2017's Justice League. Between his chiseled abs and devil-may-care attitude, fans quickly fell in love with Aquaman and were excited to see more of him. Luckily, they'll definitely be getting that in this film, which comes out in theaters on Dec. 21.
The trailer gives us a more in-depth look at the world of Aquaman and his family. We finally get to see Aquaman's parents — his mother, Atlanna, played by Nicole Kidman, and his father, Tom Curry, played by Moana actor Temuera Morrison — as well as Mera, played by Amber Heard. Of course, no superhero film is complete without a proper villain, which we get in Abdul-Mateen II's portrayal of Black Manta. There's tension aplenty in Atlantis and plenty of opportunities to see Momoa shirtless, which is why we're really here.
Check out the trailer above and make sure to keep up with all our Aquaman coverage!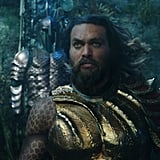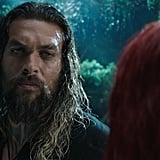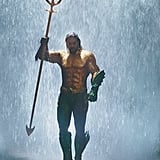 Source: Read Full Article