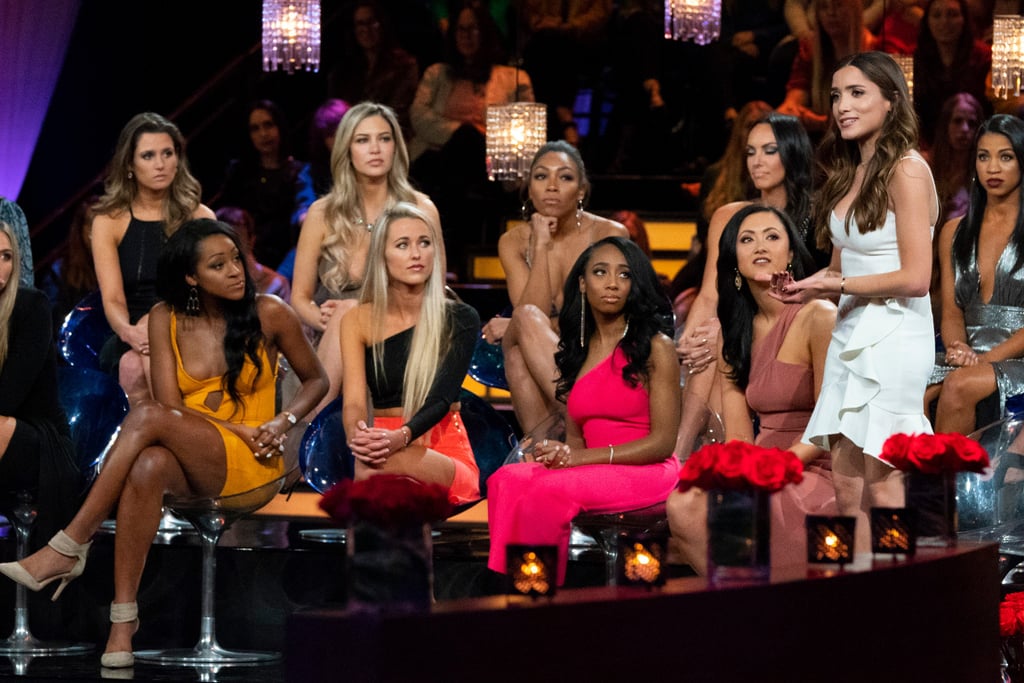 The Bachelor's Women Tell All Special Was a LOT to Take in — Here's What You Need to Know

Colton Underwood's season of The Bachelor has been so full of drama that it's no surprise the Women Tell All special on Tuesday night was lively as all hell. The most recent batch of contestants to leave the running for Colton's heart were all present, save Elyse, who explained her absence on Instagram, and Cassie, who left the show in the March 4 episode. Of course, things got heated between all the women on stage as feuds were rehashed and tea was spilled. Keep reading for the biggest takeaways from Tuesday night's special episode.
Demi remained unapologetic and hinted she might show up in Paradise.
Demi found herself in the proverbial hot seat twice, when Chris Harrison brought up her "cougar club" comments against Tracy and her conflict with Courtney. The brash 23-year-old didn't back down from her comments, telling Courtney that calling her the "cancer of the house" was out of line, because she was more like bedbugs. But once Chris had her in the actual hot seat on stage, she allowed her more vulnerable side to show, admitting that while it hurt to be dumped by Colton, in the end she understood his reasoning. There were also some hints that we might be seeing her again, probably beachside in Mexico?
Nicole got a TON of free Halo Top for . . . crying so much?!
Onyeka and Nicole also went head to head about their fiery altercation. The entire conversation quickly veered into a battle of the vocal chords as other women joined in the discussion and began talking over one another, descending into chaos in no time. Nothing was resolved, but Nicole walked away with a year's supply of Halo Top ice cream from Chris as a result of her status as the house's biggest crier, so perhaps it was all worth it?
Source: Read Full Article