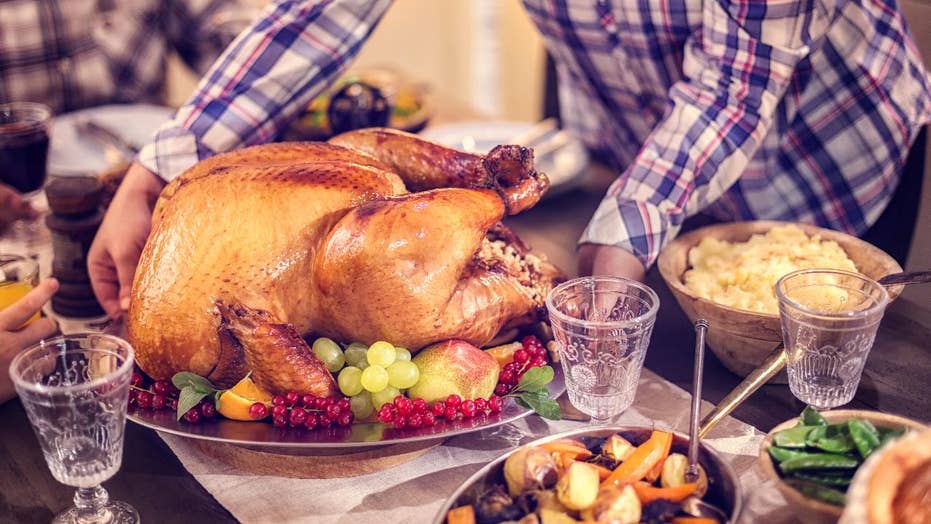 Thanksgiving: 5 things you didn't know
Before you sit down for your festive feast this Thanksgiving, amaze your guests with some fun turkey trivia. Here's 5 things you probably didn't know about Thanksgiving.
With Thanksgiving just around the corner, check out these Autumn-inspired cocktails that will make your guests feel extra thankful this holiday.
Mulled Cider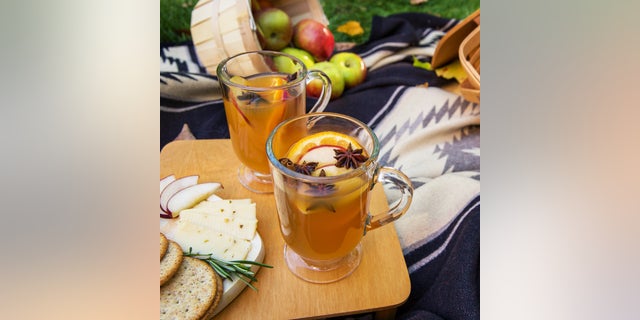 This fall favorite is perfect with a slice of applie pie after a Thanksgiving meal.
(Courtesy of Remy Cointreau)
Created by Remy Cointreau
A fresh spin on a fall classic, this mulled cider is perfect for warming up after a Thanksgiving meal. Pair with a slice of apple pie and enjoy.
Ingredients:
12 oz. Cointreau
6 oz. Fresh lime juice
32 oz. Cider
3 Cinnamon sticks
2 Whole star anises
2 Whole cloves
2 Oranges (thinly sliced)
1 Apple (thinly sliced)
Method: Boil fresh ingredients with cider. Cover and remove from heat. Pour 12 oz. Cointreau and steep for 20 minutes. Garnish with cinnamon stick and slice of apple.
Apple Rickey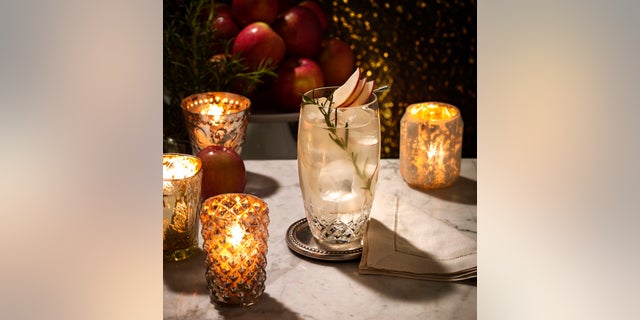 Pair this Thanksgiving drink with a slice of apple pie.
(Scott Nobles Photography/courtesy of Remy Cointreau)
Created by Remy Cointreau
This refreshing drink is perfect anytime during your Thanksgiving meal. The airiness of the club soda or seltzer water compliments the rosemary's earthy flavor.
Ingredients:
2 oz. Cointreau
50 oz. Fresh lime juice
3 slices of a tart Apple
7 Leaves of fresh rosemary
4 oz. Club soda or seltzer
Method: Muddle the apple and rosemary in a Highball glass. Add Cointreau and lime juice with ice and top with club soda. Stir briefly and garnish with a sprig of rosemary and a slice of apple.
Hot Toddy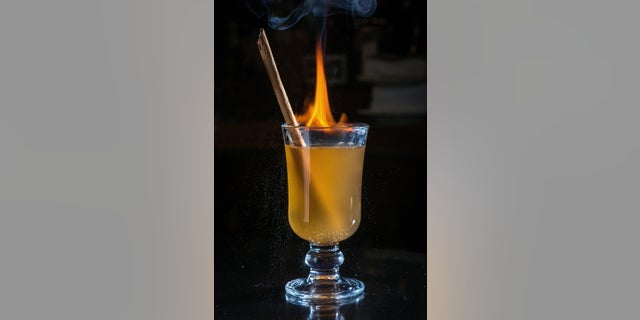 Warm up with this bourbon-infused Thanksgiving cocktail.
(Courtesy of The Rum House)
Created by The Rum House
Cozy up next to the fire with this bourbon-infused cocktail. The cinnamon and fruity undertones complement the smokiness of the bourbon.
Ingredients:
2 oz. Evan Williams Bourbon
.5 oz. Demerara syrup
2 Cloves
1 Cinnamon stick
Lemon twist
Orange twist
4 oz. Hot water
Method: Start with a heated mug. Add two cloves, the lemon twist, the orange twist and the Demerara syrup. Lightly muddle all ingredients; just enough to get the essence of the fruit. Then, add the Evan Williams Bourbon and stir with a spoon. Next, add 4 ounces of water. To top it all off, throw in a cinnamon stick and a fresh orange twist. Double strain. Flame the garnish over the drink if you'd like, and enjoy!
Willy Wonka – S'mores Cocktail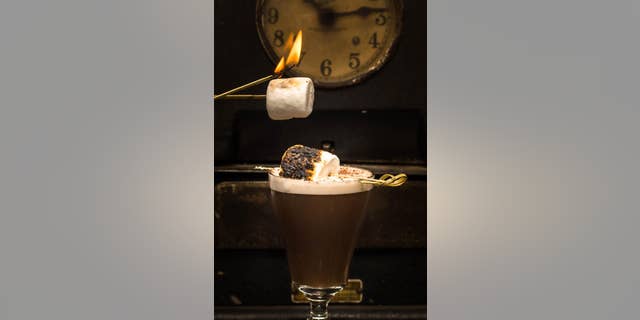 This s'mores cocktail is perfect to serve after a big Thanksgiving meal.
(Joshua Sells Photography/courtesy of Dutch Fred's)
Created by Dutch Fred's
This s'mores inspired drink is perfect for a chilly Thanksgiving evening. The smoothness of the chocolate pairs nicely with a slice of pecan pie, or served alone as a dessert drink that all chocolate lovers will enjoy.
Ingredients:
1.5 oz. Stoli Vodka
.75 oz. Godiva Chocolate
.5 oz. Vanilla syrup
.75 oz. Egg white froth
Method: Once all ingredients are combined, shake, then double strain. Serve in a vintage Irish coffee glass and garnish with a toasted marshmallow, shaved Hershey's dark chocolate and a sprinkle of cinnamon.
Winter White Lady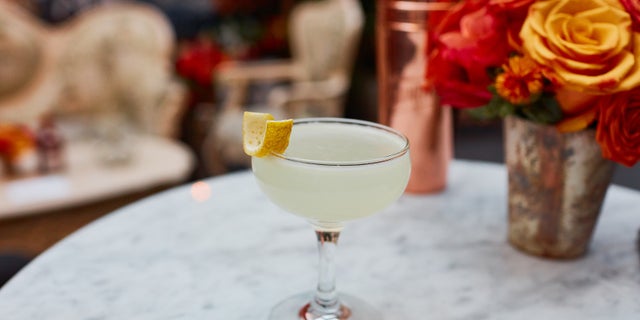 This light drink is perfect to kick off the holiday season after Thanksgiving ends.
(Jon Stars/courtesy of Remy Cointreau)
Created by Remy Cointreau
This snow-like drink is a perfect way to kick off the holiday season after Thanksgiving is over. The frothiness of the egg white complements the light, fruity undertones of the lemon and the Cointreau.
Ingredients:
1.5 oz. Cointreau
1.5 oz. Botanist Gin
1 oz. Fresh lemon juice
9 Drops of Aromatic Bitters
1 Egg white
Method: Combine Cointreau, the Botanist Gin, fresh lemon juice, and Aromatic Bitters into a tin can. Shake and strain into a glass. Garnish with lemon twist.
Source: Read Full Article