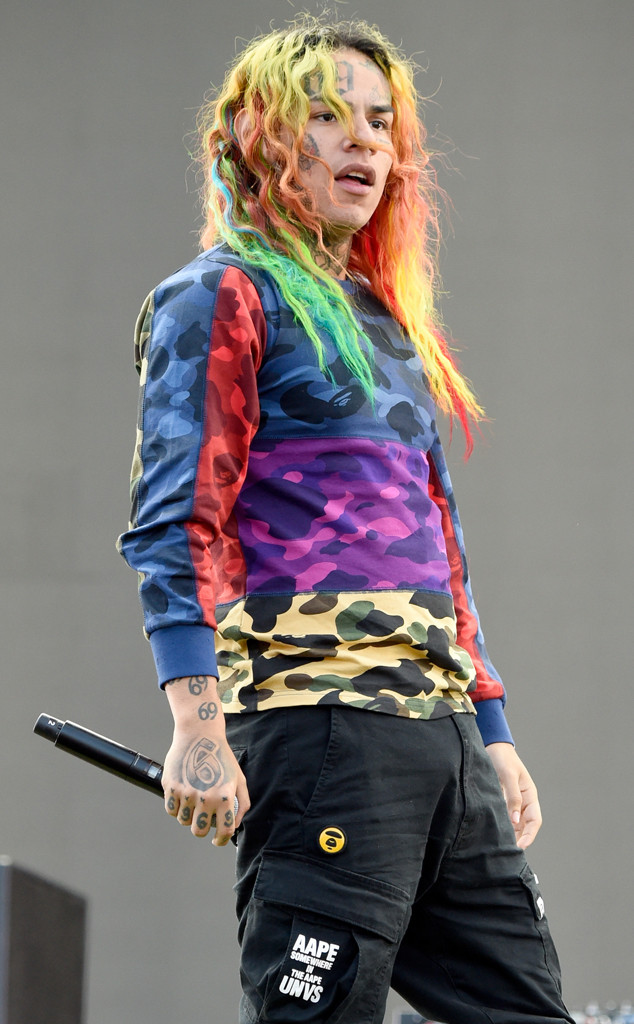 Kevin Mazur/Getty Images for Roc Nation
Tekashi 6ix9ine has been arrested on racketeering and firearms charges.
E! News has confirmed that the 22-year-old rapper, née Daniel Hernandez, along with his recently fired manager, Kifano Jordan ("Shottie"), as well as Jensel Butler ("Ish"), and Faheem Walter ("Crippy") are in federal custody and have all been arrested on racketeering and firearms charges. A law enforcement source tells E! News that the arrests are the product of a joint investigation between PD, HSI, and ATF.
The NYPD also confirms to E! News, "He (Tekashi 6ix9ine) was arrested on Nov. 18 at 2000 hours. He will be arraigned today in the Southern District of New York."
It was just revealed last week that Tekashi had fired his team and that he currently has no management.
This arrest comes just one month after Tekashi appeared in a New York City courthouse, where he was sentenced to four years probation in a child sex case.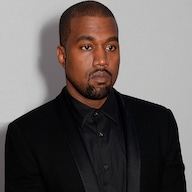 Read
Kanye West Bolts Amid Gunfire at Tekashi 6ix9ine's Music Video Shoot
E! News confirmed in October that a judge ordered the rapper to serve four years probation and 1,000 hours of community service for violating the terms of a plea agreement stemming from his 2015 arrest for the use of a child in a sexual performance.
Tekashi is not required to register as a sex offender, but was told that he must refrain from gang affiliation and the posting or reposting of online sexually explicit or violent images of women or children. He previously pled guilty after online videos surfaced of him sexually engaging with an underage girl in Oct. 2015. At the time of the incident, Tekashi 6ix9ine was 18 while the victim was 13.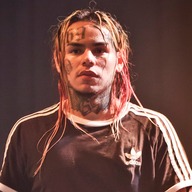 Read
Tekashi 6ix9ine Sentenced to 4 Years Probation in Child Sex Case
Earlier this month, shots were fired on the set of Tekashi and Kanye West's upcoming music video in Beverly Hills.
Beverly Hills police confirmed to E! News that they responded to a call of shots fired around 10:25 p.m. on Nov. 8 in a Beverly Hills neighborhood. According to police, there were no injuries and the investigation is ongoing, but they could not confirm the names of anyone involved in the incident.
Tekashi's debut studio album, Dummy Boy, is set to drop on Nov. 23.
Source: Read Full Article