If a roast turkey Thanksgiving spread doesn't hit the spot for you, you'll be very thankful to know that if you live near select Taco Bells in Orange County, CA, you can test out the new Triplelupa at Taco Bell this holiday season. Starting on Nov. 21, and running through Dec. 12, Taco Bell is testing out a new dish with some very lucky Californian customers. You've tried the Naked Chicken Chalupa, and you've tried the Double Chalupa, but now, you'll have to make room for the Triplelupa. It's a three-in-one tear-apart situation, and Taco Bell is not messing around — this thing is large and in charge. That said, no judgement if you choose to order this dish as your Thanksgiving round two, or fourth meal late-night snack.
As you might expect from the name, this new Taco Bell treat comes in hot with a triple flavor experience, too. At its core, it's a Chalupa, but in all of is glory, it's extra AF. The Triplelupa is topped with warm, seasoned beef, three different cheeses that are gloriously blended together, lettuce, tomatoes, and then as the grand finale, three different flavored sauces top it off, making it a real triple threat. On one side is a nacho cheese sauce, on the other side is a chipotle space, and down the middle is a delicious combination of the two which merges to create an extremely dynamic spicy and cheesy flavor pop. It's fresh, it's melted, it's hot, it's cold, it's crunchy, it's chewy, it's flaming, it's creamy, and oh-so-filling.
Drooling? Same. If you live in Orange County, head to one of 12 participating Taco Bells and either order it a la carte for $3.49 or in a $5.49 combo which includes the Triplelupa, Crunchy Taco, and large drink. If you don't live in Orange County, you still have some exciting menu items to tide you over until the Triplelupa makes its way to you.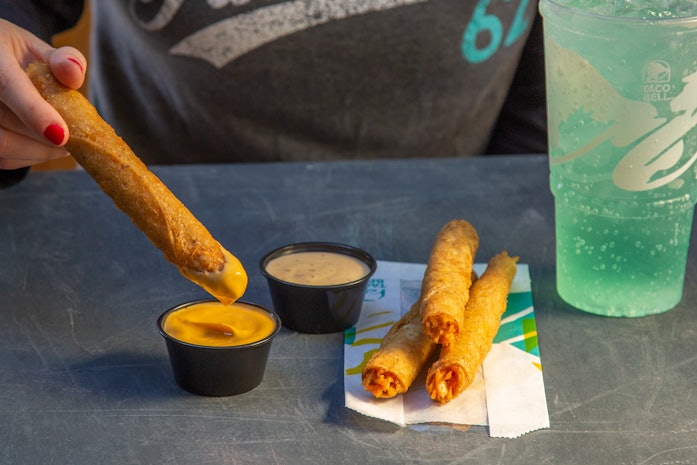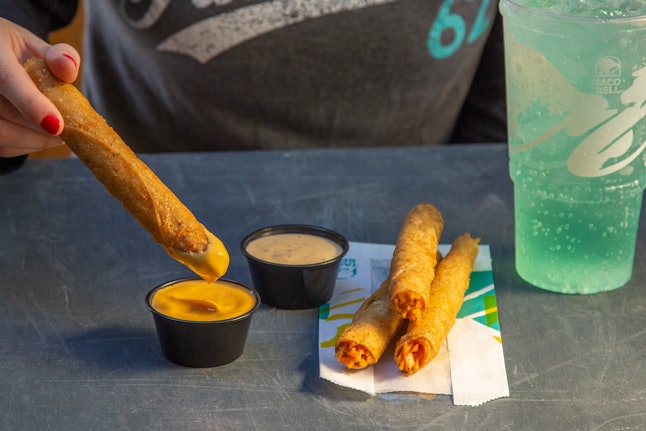 Taco Bell's Rolled Chicken Tacos are back on the menu and literally the perfect item for on-the-go snacking. Crispy fried tacos are rolled up to house some deliciously seasoned and shredded chicken in the most dunk-able fashion. You can get yours with a side of Spicy Ranch, Nacho Cheese, or Guacamole. You can order the Rolled Chicken Tacos in a two-pack with one dipping sauce for $1.99, a four-pack with two different dipping sauces for $3.99, or you can get four Rolled Chicken Tacos, two dipping sauces and a large drink for $4.99.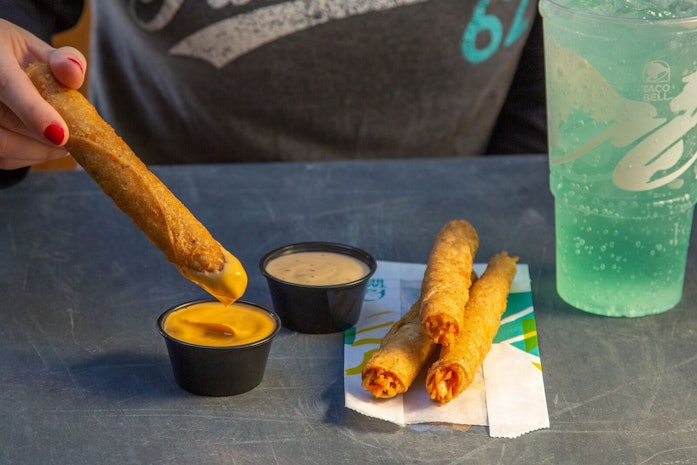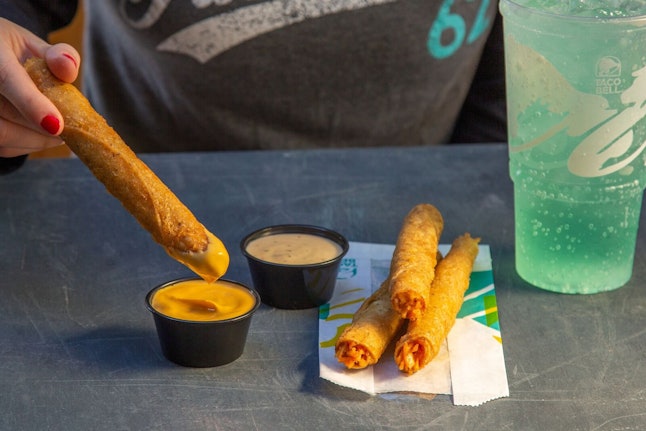 What's more, if you live in Minneapolis, you can test out the Midnight Melt Taco. This drool-worthy late-night-snack-of-a-taco is a made in a freshly fried blue corn tortilla shell, and comes with a hidden layer of melted cheese — as all things should. The taco is topped off with seasoned beef (you can swap in black beans if you're a vegetarian), then sprinkled with even more cheese, sour cream, lettuce, and tomatoes. You can get cheesy taco a la carte for $1.99, or in a $5 box featuring the taco, a Beefy 5 Layer, Crunchy Taco, Cinnamon Twists, and a medium drink. This taco, like the other two, will available at participating Taco Bell restaurants staring Nov. 21.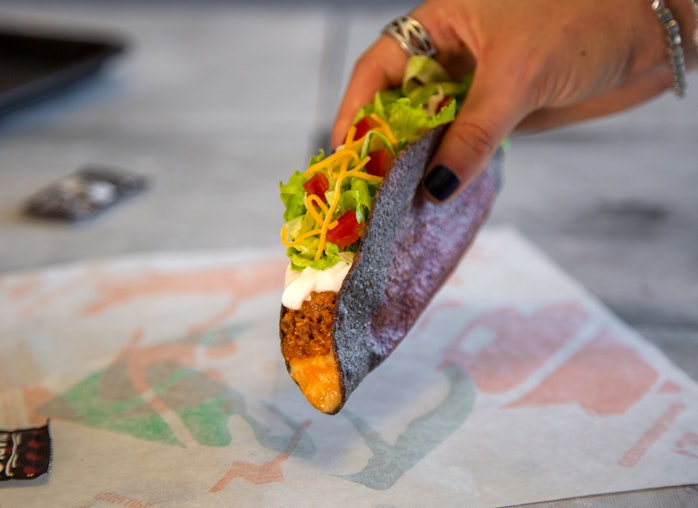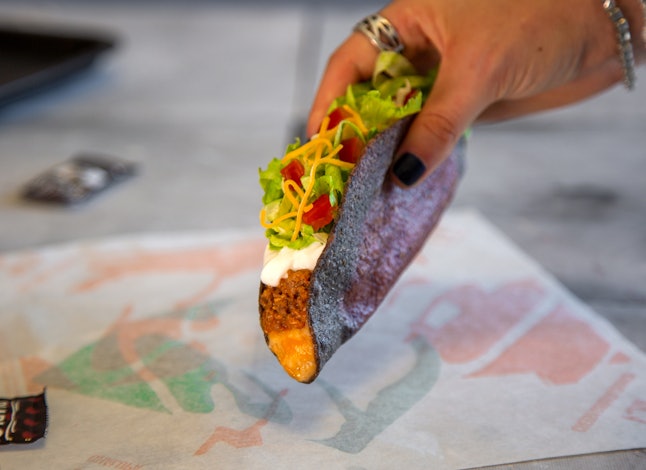 Like I said folks, we have a lot to be grateful for this Thanksgiving — particularly the ability to Live Mas with these delish new menu items.
Source: Read Full Article