What a sweet year 2018 has been for Sugarland. After releasing Bigger — their first album together since 2010's platinum-selling The Incredible Machine — the icing on the cake for the Grammy-winning country duo (comprised of Jennifer Nettles and Kristian Bush) may just have been collaborating with Taylor Swift on their most recent single "Babe."
When it came to shooting the song's Mad Men-themed video, Nettles played the role of a dutiful housewife who eventually flips the script, reclaiming her power from a cheating husband. For this, she gives Swift (who, in the video, portrayed the redheaded mistress) most of the credit.
"It was all about Taylor, she came up with that concept," Nettles reveals to Bustle of the clip, which was filmed on the actual set used for the Emmy-winning AMC drama series. "She was really inspired by the song, our recording of it, and she reached out and said I have an idea for the video. We were like, 'yes, go, go, go, let's do this.' All of that was her treatment. I have a feeling we'll see her directing at some point soon, because she was really good at it."
As for why Bush let actor Brandon Routh take the lead as the Don Draper-esque cheating husband in the video, instead of starring in the role himself? "I have enough trouble in my life without being the one in the middle," jokes the singer, who appeared in several background roles, including a dog-walking neighbor.
At an October Reputation Stadium Tour stop in Arlington, Texas, Swift brought out the duo to perform "Babe" together. (Swift originally co-wrote the track for her 2012 Red album.) Nettles says they "had a ball" performing, but what she didn't expect was "how loud it was with all the young people screaming" inside Arlington's AT&T Stadium.
For Bush, what made the biggest impression was seeing "how fluid" Swift is, adding that, while much of the show is rehearsed, "she's really making up a lot of stuff as she goes, at the same time, which is one of the joys of watching a great performer."
The Swift show was a one-off for Sugarland, who spent their summer rocking the country on their own 48-date Still the Same Tour in support of Bigger. They explain that with a wealth of new life experiences and "sharpened tools" to bring to the table, hitting the road together for the first time in eight years felt as though they'd picked up right where they left off. One new tour addition this time around, however, was their partnership with Christian humanitarian organization World Vision, through which they inspired more that 2,000 concertgoers to sponsor needy children internationally.
"Whatever is going on in the world is going to be reflected in what we create," explains Nettles. "So I think that now, more than ever, it is important that, especially with our album Bigger, you hear us share how we feel and how we see what's going on in this world, in our hearts as artists. Being able to empower people throughout the world sends a powerful message."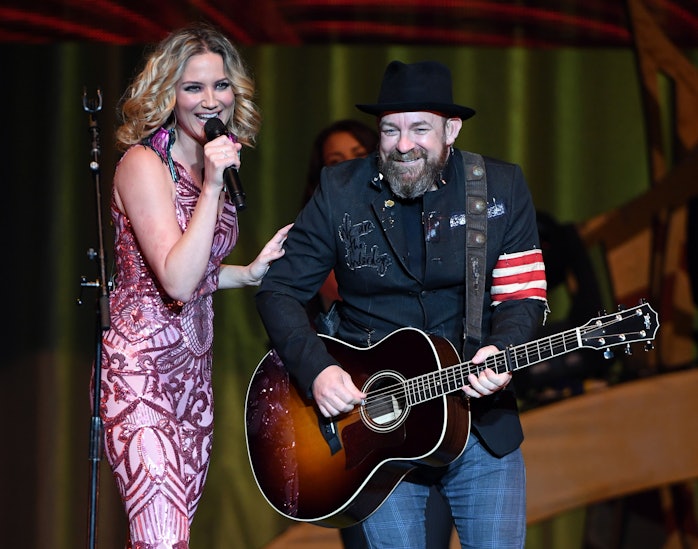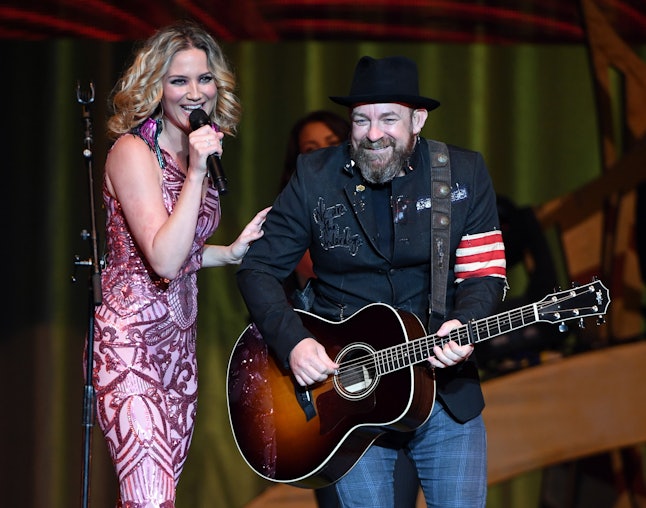 Nettles recently shared another powerful message of her own, penning a poignant letter in support of the #MeToo movement, while "grappling with" the hearings and ultimately narrow confirmation of Brett Kavanaugh to the United States Supreme Court. "I heard people hurting, and I felt compelled to respond to that hurt and to offer a voice to say, 'hey, I see you and I hear you, and this is a collective pain. You are not alone in this,'" she says now. "Regardless of where you draw yourself on a political party line, any human being hurting is going to illicit an empathetic and compassionate response from me. And I think we would all be well served if we could all find it within ourselves to make that the place we responded from first."
That message is one that hits close to home for both Nettles (whose son Magnus will turn six in December) and Bush, father to 16-year-old Tucker and 13-year-old Camille. Currently, Bush, along with playwright Janece Shaffer, is working on a musical about the Kavanaugh hearings. He explains that it's due to his desire to be a role model for his kids, saying, "this has nothing to do with politics, it's about being a human being. How do you protect their children and also help them protect themselves?"
Political affiliation notwithstanding, Bush also notes that seeing "Babe" collaborator Swift's message encouraging voter registration on social media actually made his children wish they were old enough to vote themselves. "I was like, 'how about that,'" he recalls. Echoes Nettles, "Taylor has a megaphone that most people don't have. And I think with great power comes great responsibility, and she was probably feeling that in the sense that it is a time now where everyone's voice needs to be heard. So I love that she used her very powerful one in that way."
Nettles adds that following the recent midterm elections, she feels "highly encouraged" by the groundbreaking wins by women, particularly women of color, because "our diversity is our strength and diverse representation in government can only be a positive thing."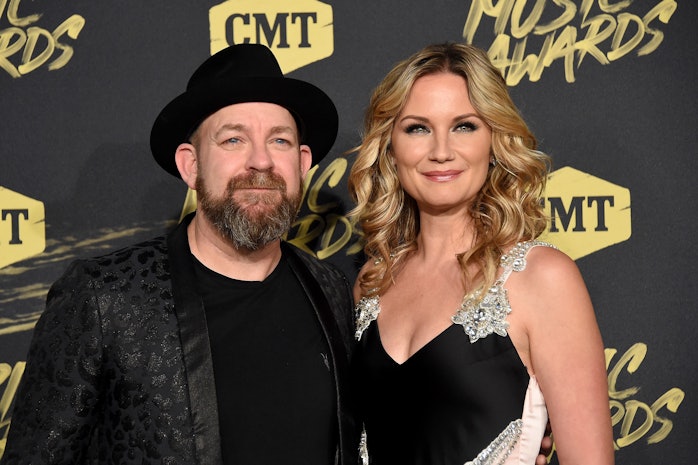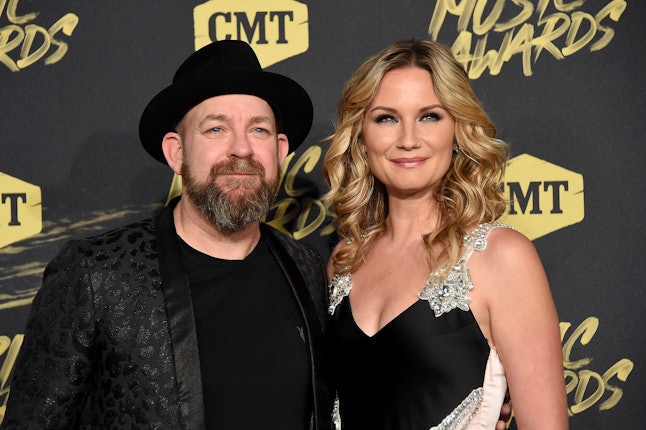 The "Unlove You" singer will next tackle the story of another brave woman, appearing in the upcoming Harriet Tubman biopic Harriet, alongside Cynthia Erivo (in the title role), Janelle Monae, Leslie Odom Jr., and ironically enough, Swift's boyfriend Joe Alwyn. Acting in the film has ended up being a great learning experience for Nettles.
"I read about Harriet Tubman in school but did not know in such detail — that obviously gets to be explored in this movie — just how amazing and powerful she was and the huge obstacles that she overcame," says the Georgia native. "Her accomplishments as a woman and as a woman and color and former slave were just amazing. She helped thousands of slaves to freedom through the Underground Railroad. What an amazing feat."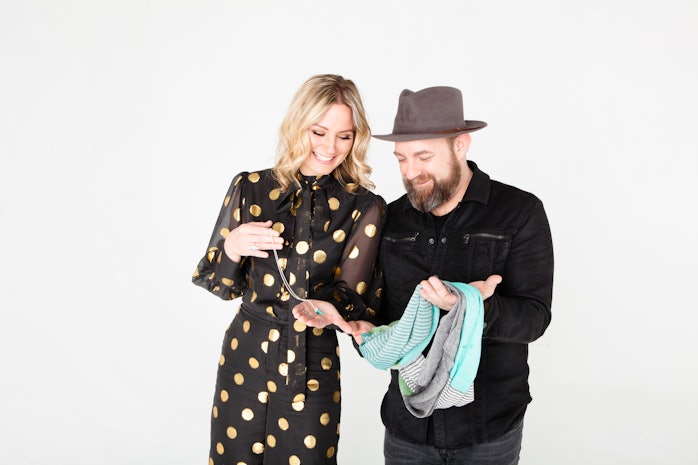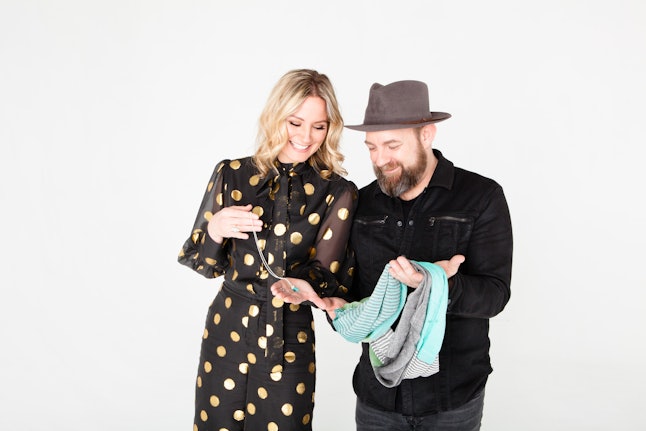 Soon, Sugarland will round out their huge comeback year by joining World Vision at a Nov. 27 Giving Tuesday event to help NYC-area fans find "meaningful" and charitable holiday presents.
And as for whether the duo will gift fans with another album in the foreseeable future, Bush plays coy, while Nettles offers a more hopeful message: "We're always creating, and I hope that everyone can see that with our latest album and with our tour that we may do other things, but we're always here and we can always come back to that and enjoy doing it. There will be something, but who knows what?"
Whatever that "something" may be, it will no doubt be music to fans' ears.
Source: Read Full Article