Selling Sunset star Chrishell Stause appears to be dating Dancing With The Stars pro Keo Motsepe.
Keo recently shared the photo of the two cuddled up, captioned with a red heart emoji.
Chrishell and Keo have shared more photos and videos together on Instagram Stories.
It's heartbreaking to watch Netflix's Selling Sunset season three. While it's the show's juiciest season yet, one of the season's biggest plotlines is the divorce of cast member Chrishell Stause from her husband Justin Hartley (you may know him from the NBC show This Is Us.) In real life, Justin filed for divorce from Chrishell in November 2019, citing "irreconcilable differences," after getting married in October 2017.
And in the show, Chrishell details how she was blindsided after Justin filed for divorce, pointing out that he let her know that he had filed via text.
"When I think of marriage, I think of, you know, you work on things with people if they're not perfect—no one is, you work on it," Chrishell says on the show about the text. "You talk about it. You don't throw it out… you don't go out looking for greener grass. Sometimes, you have to water the grass that you have, and that's what marriage is." Season three follows Chrishell as she learns to grapple with life without Justin and to try to come to terms with what, exactly, happened to her.
Since then, Justin has moved on and is apparently dating his former co-star Sofia Pernas, according to Us Weekly.
As for Chrishell, well, she's doing just fine, TYVM. In fact, the actress/realtor/reality star might be doing more fine that you think. As you probably remember, Chrishell recently competed on Dancing with the Stars. And, while she didn't end up with the mirrorball trophy, she did come out of the whole experience with a showmance. In totally major news, DWTS pro Keo Motsepe just dropped a few pics and videos of himself and Chrishell looking all cozy together. Like, cuddling and all. (Keo wasn't partnered with Chrishell on the show, but it looks like they hit it off behind the scenes.)
https://www.instagram.com/p/CIUvyjnpHQX/
A post shared by Keo Motsepe (@keo_motsepe)
Well, this is huge. Here's what's happening in Chrishell's love life right now, and what's been going on until this point.
So, who is Chrishell dating now?
There were rumors about a romance with her Dancing With The Stars pro partner Gleb Savchenko, who just announced his divorce from wife Elena Samodanova. He'd been getting flirty with Chrishell during their time on the show, Page Six reported. Before they were eliminated in week eight, they were the talk of the set and had a big fight. Also, their last dance in the competition was a very sexy take on a Viennese waltz.
But apparently Keo is the real object of Chrishell's affection. Or, at least, he is right now. Officially, Chrishell hasn't said anything about this, but Keo's posts and her Instagram Stories have kinda done the talking for her. Let's review the evidence, shall we?
Keo dropped the aforementioned Instagram post in the wee hours of Thursday. The photo shows himself totally nuzzling Chrishell's neck, with a simple red heart emoji as the caption.
Head on over to Chrishell's Instagram Story, and you can see a video of her and Keo doing tricep dips together at a gym (masked, of course). She also shared that pic of the two cuddled up on her Story.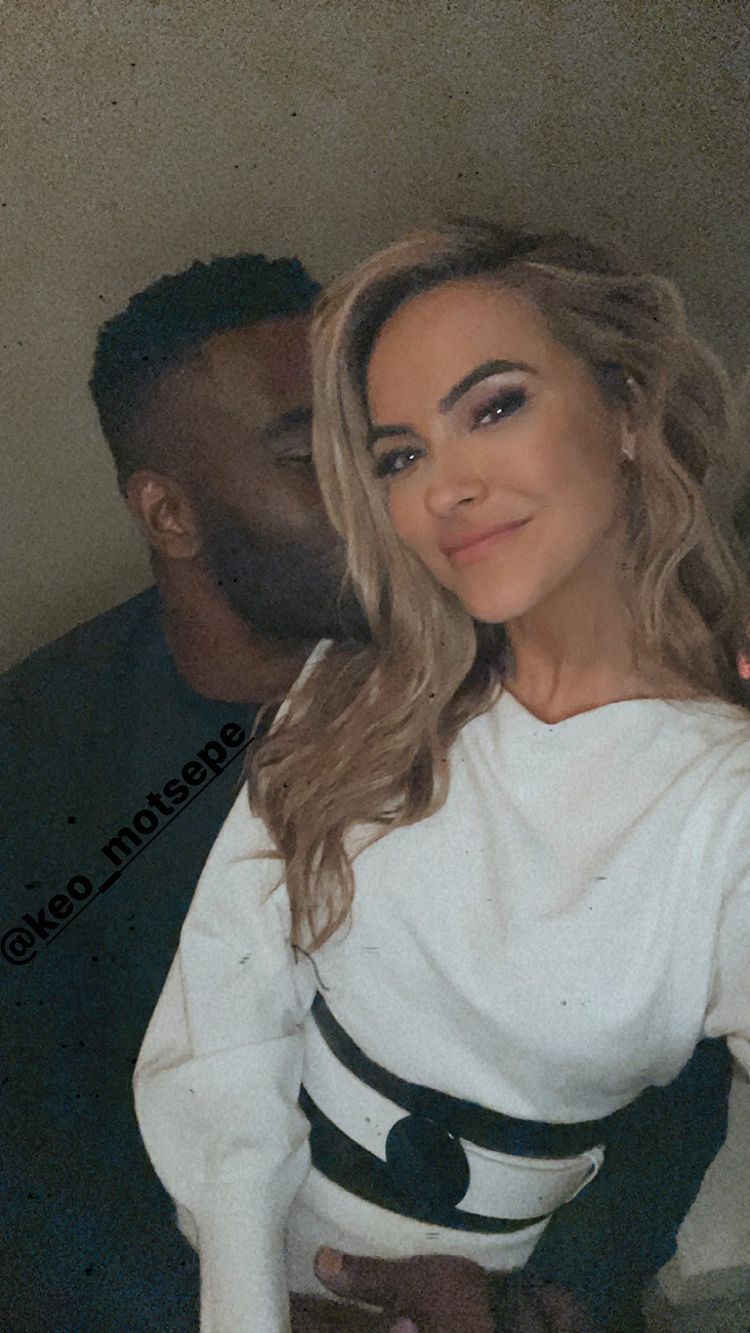 Tap on over to Keo's Instagram Story, and things gets really real. There, you can watch a video of Keo and Chrishell laughing together.
And then, there's a pic of Keo kissing Chrishell on the cheek, but really, really close to her mouth.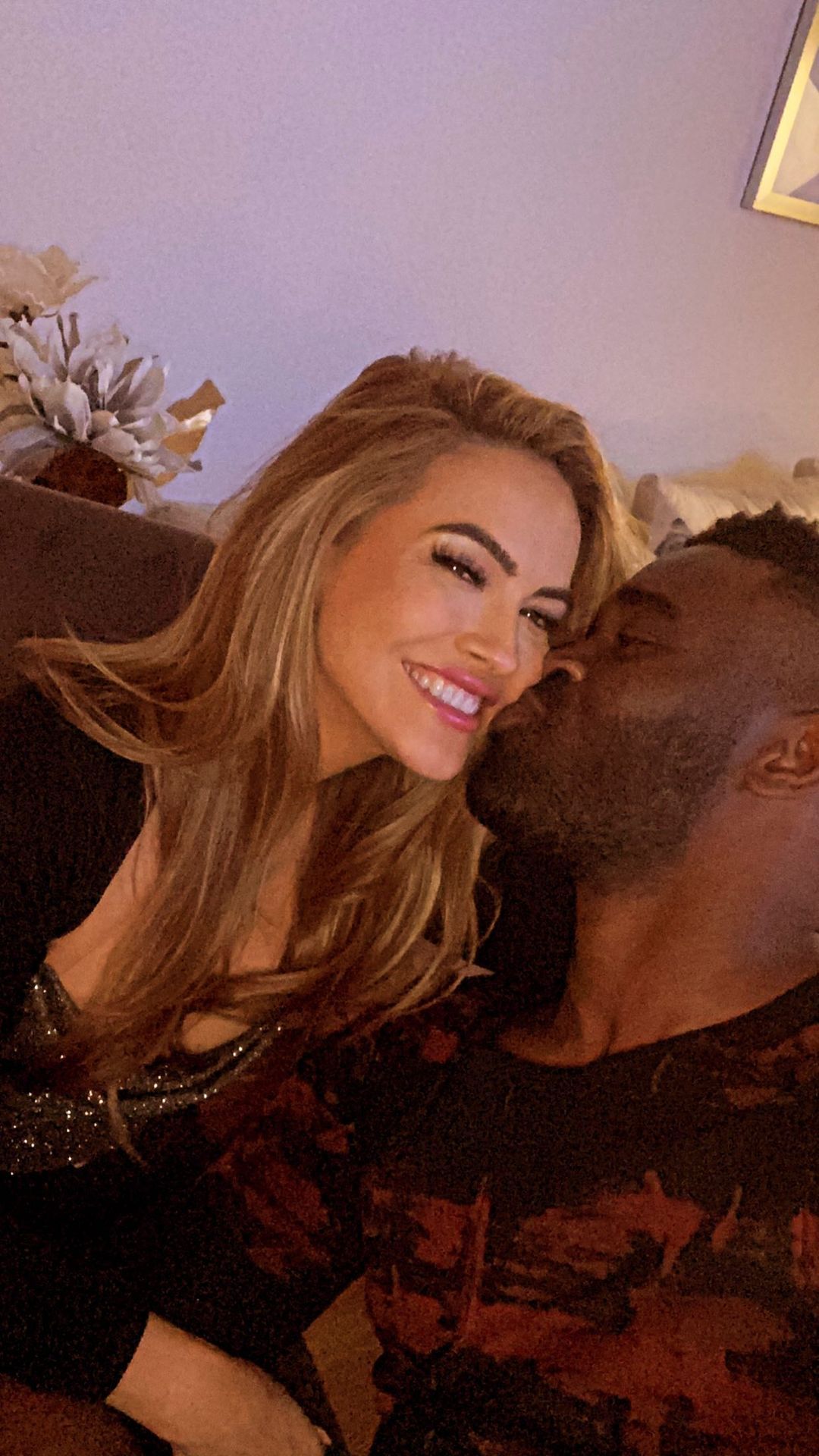 Finally, Keo shared the same shot of himself and Chrishell cuddling, with a comment from Keo's publicist that says, "Incredibly happy for these two."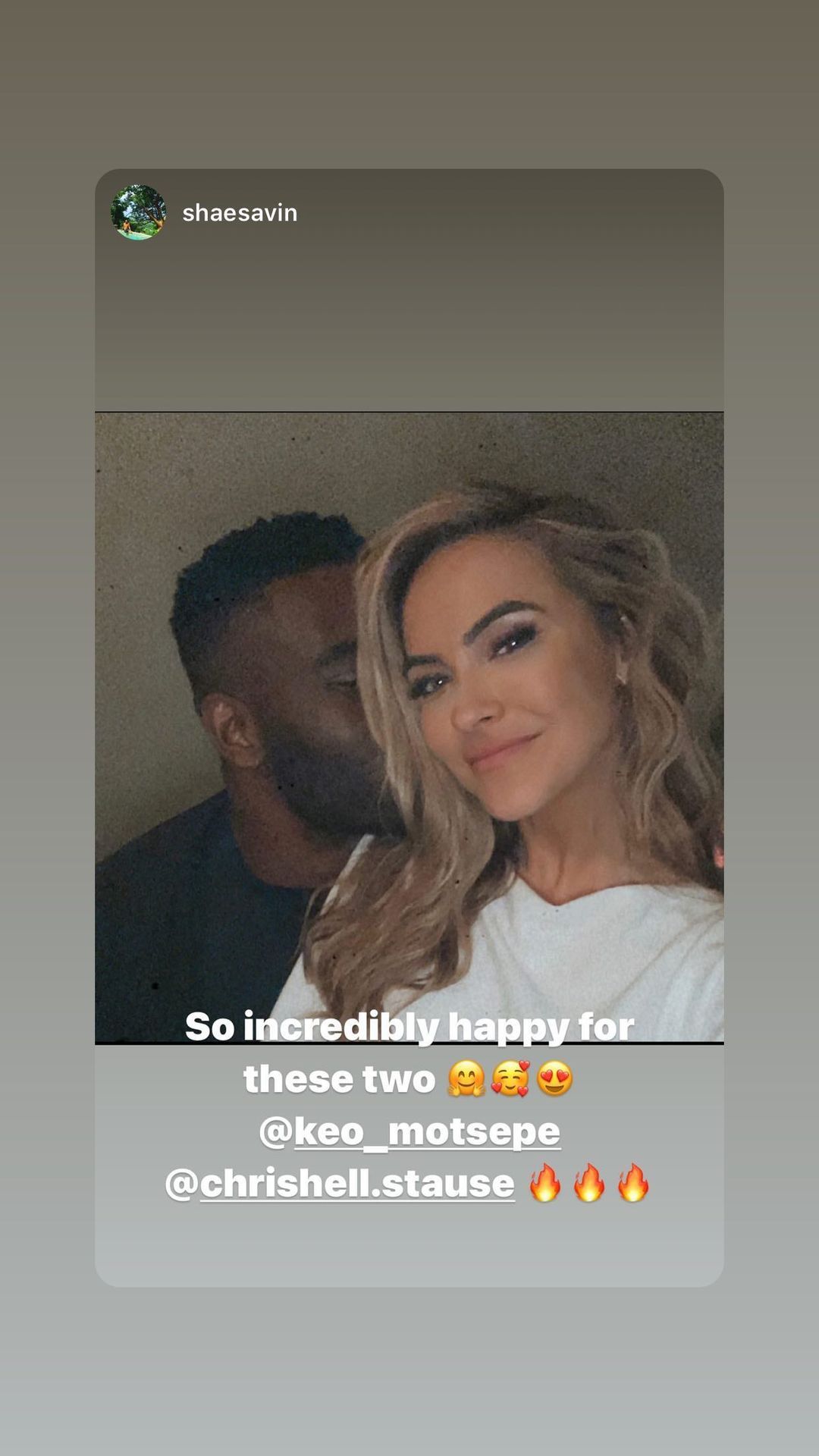 Okay, so after reviewing the evidence, either these two are totally dating… or Chrishell just sold him a house and they're both really excited—and affectionate—about it.
Before this, Chrishell said she's taking "baby steps" into dating again.
Chrishell recently told Entertainment Tonight that she's taking "baby steps" with dating. She also noted that she's had a few people slide into her DMs lately.
"I feel so weird," Chrishell said of getting personal messages on social. "But yes, that has been a nice surprise. There's a few [people you might know], but I'm not going to tell you who."
"I'm completely single and because of COVID, I haven't done much mingling," she explained. But, Chrishell added, "I'm excited to mingle." She hasn't been giving DMers the cold shoulder, though. Chrishell said she's responded to a few people "in a polite way," but hasn't "taken the next step" in going on an actual date.
That's pretty similar to what she said back in May. During an interview with Access, Chrishell said, "Instagram DMs seem to be a popular thing that I didn't know about…it' s a fun fact that I'm learning now," she said.
However, Chrishell hasn't confirmed if she is dating anyone, and hinted that she is single during a Q&A series of fan questions when Selling Sunset season three premiered.
She shared a hilarious video to explain how dating is going RN. Chrishell included a clip from that open house when she wandered around waiting for potential buyers to show up with the Jeopardy theme song in the background.
It's unclear if she still has feelings for Justin.
Chrishell told Entertainment Tonight in May, "I obviously really, truly love him, and it's unfortunate the way that everything happened and the timing of everything. I still had a month to plot shooting the show when this all went down. Hopefully, we can get to a place where, one day, we will look back at this and laugh. I don't know, hopefully. It's very unfortunate and relationships are hard."
But she has given some hints about moving on, and what her type is. During an interview with RealiTea With Derek Z, Chrishell said that her dream celebrity date would be with Brad Pitt. "Brad Pitt! And we know he's single, so there you go. It's so cliché, but it's a cliché for a reason."
And, Chrishell is preparing to start a family, eventually.
She's freezing her eggs and keeping motherhood in mind for the future. "I have taken the steps to freeze my eggs," Chrishell told People in Sept. "I'm going to do everything I can to take that power in the situation, and hopefully, that will empower me going forward in the dating world, so there's not so much pressure."
Source: Read Full Article