As a high-ranking member of the British royal family, Prince Harry's issued many statements. But, perhaps, none are more memorable than Harry's statement about Meghan Markle in 2016. The Duke and Duchess of Sussex live in Montecito, Calif., a city they've called home since 2020, but back in 2016, they were adjusting to being a couple in the spotlight. Not long after their relationship went public, Harry released a strongly-worded statement about his now-wife a royal commentator recently described as "hot tongue of flame." 
Meghan and Harry's relationship became public knowledge in late 2016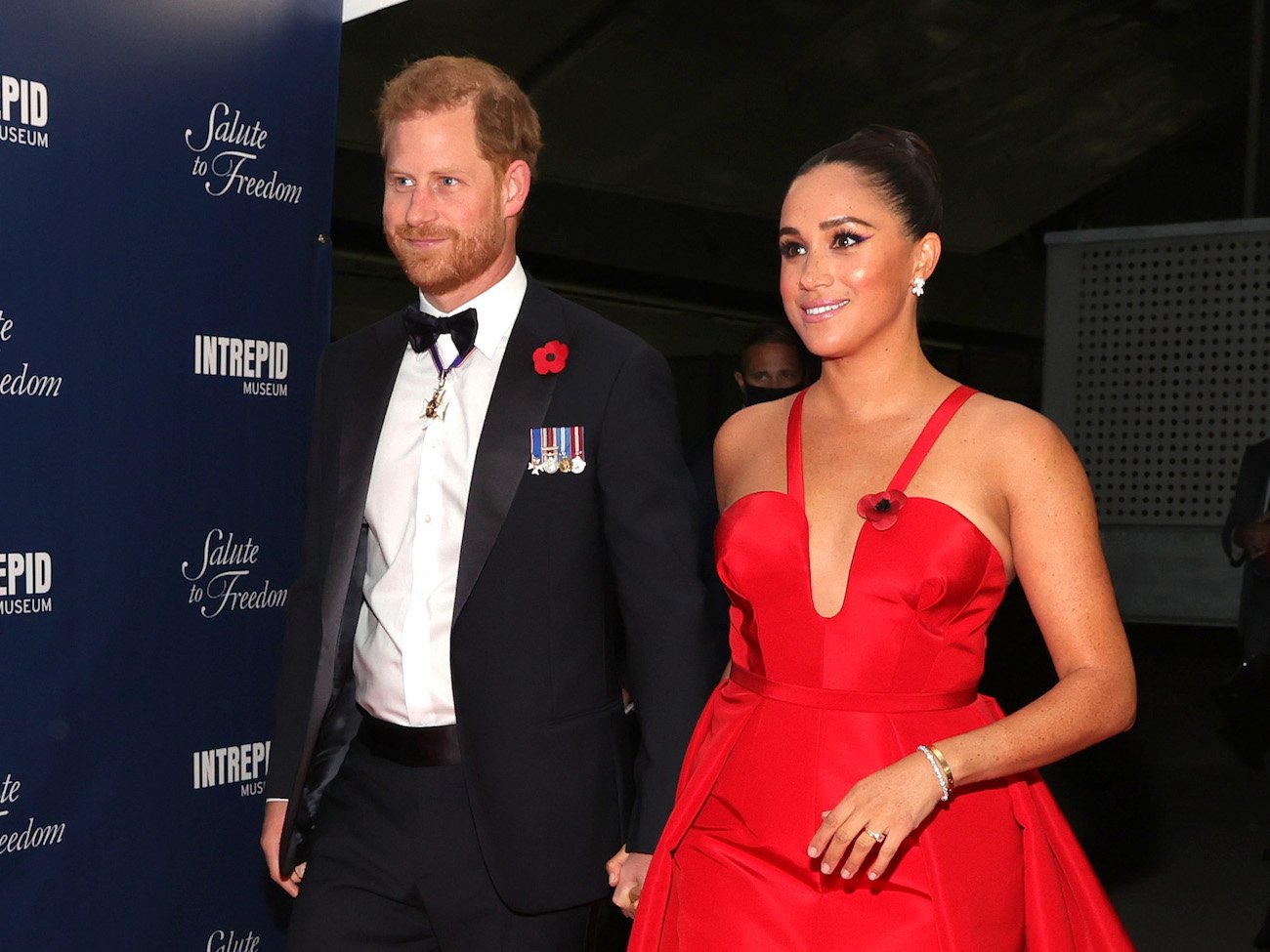 The love story between the Duke and Duchess of Sussex began in the summer of 2016. Harry and Meghan went on a blind date set up by a mutual friend. They continued to date, keeping their relationship private. That is until everything changed. In late 2016, word got out the then-Suits actor and royal were dating.
As Omid Scobie and Carolyn Durand wrote in their 2020 biography, Finding Freedom: Harry and Meghan and the Making of A Modern Family, Meghan had a mixed reaction.
"On the one hand, she was disappointed that their secret was out. It was no longer just the two of them," they wrote. "She knew that keeping things quiet meant that they could get to know each other without pressure or further worries that came from reporters covering and commenting on their burgeoning romance."
"But there was also a part of her that was relieved," the authors continued. "She had struggled to keep the secret from friends and colleagues and didn't like lying about the purpose of her trips to London."
Harry's statement about Meghan was much more personal than the typical palace statement
The Duke of Sussex, now 37, didn't hold back when he issued a statement about Meghan on Nov. 8, 2016. Shared on Twitter as well as other social channels, Harry made his feelings clear about the media's treatment of his then-girlfriend. In doing so he shocked commentators and fans. 
In the BBC documentary, The Princes and The Press, Jonny Dymond remarked on Harry's statement about Meghan. 
"It was a hot tongue of flame, that statement, and that is not the way that a press advisor would have phrased anything," he said. "But [Harry] felt he wants to do it."
The lengthy statement issued through Kensington Palace detailed "a line crossed." It noted the "wave of abuse and harassment" Meghan had become subject to in the previous week as well as "racial undertones."
It also detailed how "worried" Harry'd been about Meghan's safety with one of the statement's most memorable lines being, "This is not a game – it is her life and his."
Press treatment influenced Harry and Meghan's decision to step down as senior royals
As royal fans know, Harry's unprecedented statement about Meghan didn't change much. The Duchess of Sussex continued to receive criticism. Later, the Duke and Duchess of Sussex explained to Oprah Winfrey it was part of the reason they stepped down as senior royals. At one point Meghan even described her relationship with the press as being "like the wild, wild West." 
Since releasing the statement about Meghan in 2016, Harry's continued to speak candidly about royal life. For instance, he's discussed childhood trauma and the "genetic pain" of Prince Charles' parenting.
Source: Read Full Article