More than two decades after her death, there is a renewed interest in Princess Diana. For years, people all over the world have been fascinated by the late princess and that intensified following Emma Corin's portrayal of her in Season 4 of The Crown as well as the Kristen Stewart film Spencer. But those who knew Diana said that the depictions are inaccurate and the Princess of Wales would be "horrified" by the portrayals.
Here's what one of her confidants and her makeup artist had to say about the latest adaptations of Diana's life.
How Princess Diana is portrayed in 'The Crown' and 'Spencer'
The fourth season of The Crown spanned from 1979 to 1991 and focused heavily on the breakdown of Prince Charles and Princess Diana's marriage, Charles' affair with Camilla, as well as Diana's bout with bulimia.
In Spencer instead of covering years, the movie is set over three days–Christmas Eve, Christmas Day, and Boxing Day. It explores Diana's turmoil of having to stay with the royal family over the holidays and knowing that her marriage is going to end. The film shows Diana's character in total despair and even hysterical at times as she is portrayed as a tragic figure.
But Diana's friends say that's unfair and the princess certianly wouldn't want to be viewed that way.
One of Diana's confidantes says the princess would be 'horrified' at the portrayals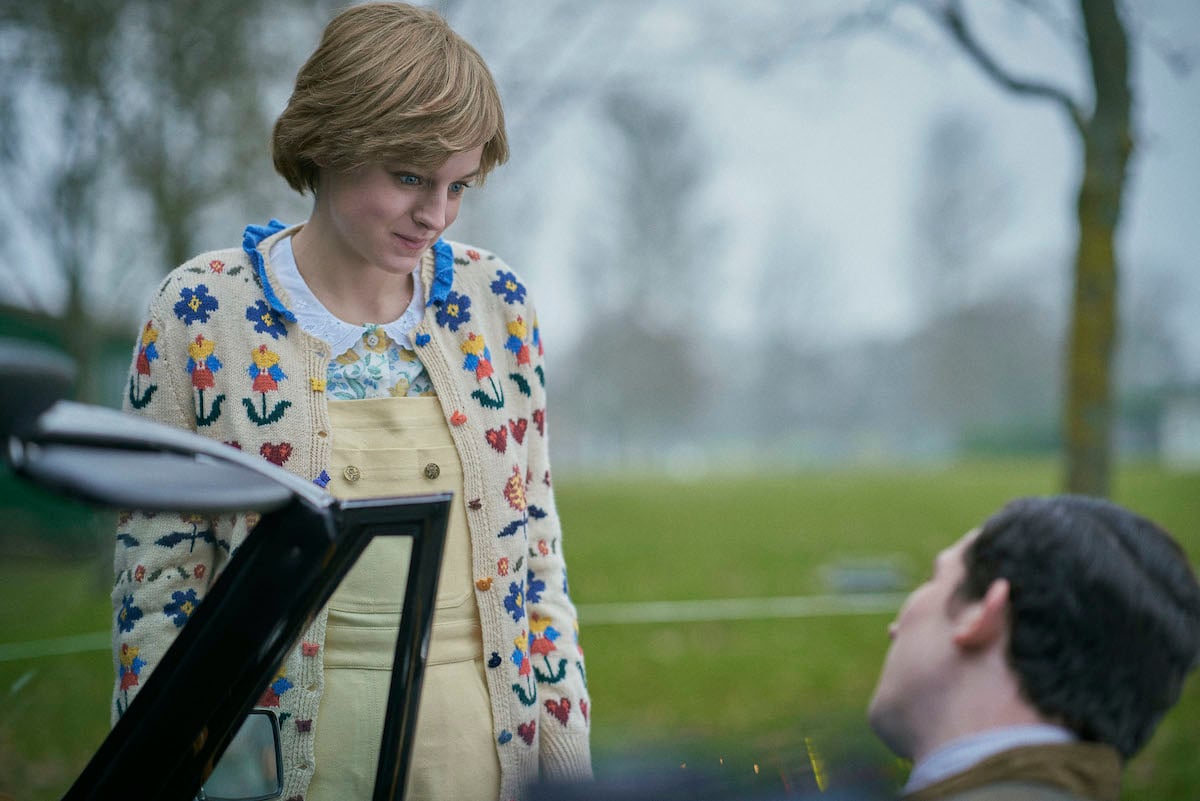 Diana's friend biographer Ingrid Seward spoke to The Telegraph about the damage she thinks is being done to the princess's reputation.
"I don't think Diana saw herself as a victim at all. She was very funny about it all, that's how she dealt with life — she was either crying or laughing," Seward said. "[Diana] would not want to be remembered as someone who was destructive towards the monarchy. She said to me that the monarchy was her sons' future so she would never try to destroy it."
Seward added: "She would be very sad that people think she and Charles never loved each other, that wasn't true. She'd be horrified at the way she's portrayed now."
The author insisted that there was love between Charles and Diana even after they separated. She once relayed a story about how the prince and princess cried together the day they signed the divorce papers. Seward says that Diana told her: "On the day of the divorce, she and Charles sat down together on the sofa and they both cried. It was this crazy separation but by the time the divorce was finalized, they were on much better terms."
The princess's makeup artist says Diana was 'misunderstood' but she's not a martyr
Mary Greenwell, who was Diana's makeup artist for years, also isn't thrilled with the way the princess is being made to look now.
"She's now seen as this kind of martyr, which I think is wrong. She did amazing things, but she's misunderstood," Greenwall explained, adding, "All I'd say is that the portrayals you see now are not the best way to understand her.
"She wouldn't want to be on this pedestal with all this glory and fame."
Source: Read Full Article