Royals like Prince William are often heavily scrutinized for everything they say and do. Recently, William allegedly made a comment that did not sit well with some members of the public. According to a royal expert, the Duke of Cambridge might be on "dangerous ground" after the event.
Prince William has been supporting Afghan refugees
As a working royal, William often supports many different causes, such as mental health, sports, and environmental sustainability. Recently, he has also been working with people who are helping Afghan refugees in the United Kingdom.
According to The Times, the U.K. government has evacuated around 15,000 Afghans from the country after the Taliban took over Kabul in August 2021. Many of these refugees are temporarily living in hotels across the U.K. as there is a shortage of social housing nationwide.
William visited a hotel in Leeds in November. He reportedly told the refugees they "couldn't be more welcome" in the U.K. and shared some frustration about the government not being able to get more people out of Afghanistan.
"He said he was frustrated at the withdrawal effort in August," an unnamed refugee told The Times. "He said he wished we could have brought more people to the UK."
Prince William's alleged comment about the resettlement efforts put him on 'dangerous ground,' royal expert says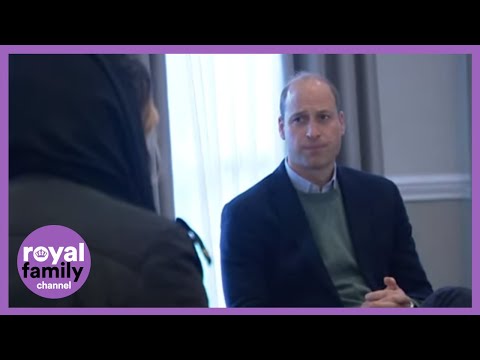 William also allegedly expressed frustration at the lack of permanent housing for the new immigrants. One refugee recalled, "He asked us: 'Why is it taking so long to get into permanent homes?'"
However, according to royal commentator Neil Sean, this comment has sparked some criticism toward William.
"Lots of people are saying, 'Well, you could do more. You have your various homes and palaces. If you want to help these people, why not rescue them and, of course, put them up in your homes?'" Sean said in a YouTube video.
Sean also pointed out the large homeless population in the U.K. Though William has done a lot to help people who are homeless, Sean added, "A lot of people over here, particularly in London, where you do see homelessness at a very acute level … then you see the luxury that certain members of our British monarchy are living in, it's a very dangerous ground to trek."
"Unless you're opening the doors yourself, you can, of course, open the floodgates of political backlash," Sean said.
Prince Harry and Meghan Markle have also helped Afghan refugees in the United States
The United States has also been taking in many refugees from Afghanistan in recent months. Prince Harry and Meghan Markle, who moved to California in 2020, are supporting efforts to help these refugees as well.
In November, Harry and Meghan visited the Task Force Liberty base in New Jersey, where they met many refugees who are being housed there. The couple even stopped by a classroom and interacted with children learning English.
Source: Read Full Article