The Duke and Duchess of Sussex have a new palace. "Prince Harry and Meghan Markle will move to Frogmore Cottage on the Windsor Estate early next year as they prepare for the arrival of their first child," Kensington Palace announced on Saturday, Nov. 24, according to The Sun's royal correspondent Emily Andrews. "Windsor is a very special place for Their Royal Highnesses and they are grateful their official residence will be on the estate."
Indeed, the pair — whose move about 30 miles west of London will come ahead of their baby's spring 2019 due date — has made Windsor the backdrop for many of their major relationship milestones. Their fairytale May wedding, of course, was held St George's Chapel, Windsor Castle, and their wedding reception venue was none other than Frogmore House, which is located on the same estate as their new family home. Frogmore House is also the where they posed for their stunning engagement photos.
According to The Telegraph the 10-bedroom Frogmore Cottage "has more than enough space for the family to grow, with a nursery for their baby, and room for a gym and a yoga studio — should they want one." The publication also noted that the home "is currently divided into five units which were previously home to members of the royal staff" and will now "be refurbished into a family home with modern amenities."
Since their engagement last year, Harry and Meghan have been living in two-bedroom Nottingham Cottage, which is located on the grounds of London's Kensington Palace. This, of course, also means Harry and Meghan will no longer be neighbors to Prince William, Kate Middleton, and their three children: George, Charlotte, and Louis. ("The Duke and Duchesses office will continue to be based at Kensington Palace," the press release also noted.)
As also reported by Andrews in a tweet:
While some have speculated there may be a familial rift, a source explained the couple's move to the Daily Mail. "They will soon have separate offices and separate lives, so it would make sense for them to live further afield," reported the publication. "There is no reason why their London home has to be at Kensington Palace. There are plenty of other options, including using their own money to buy their own place."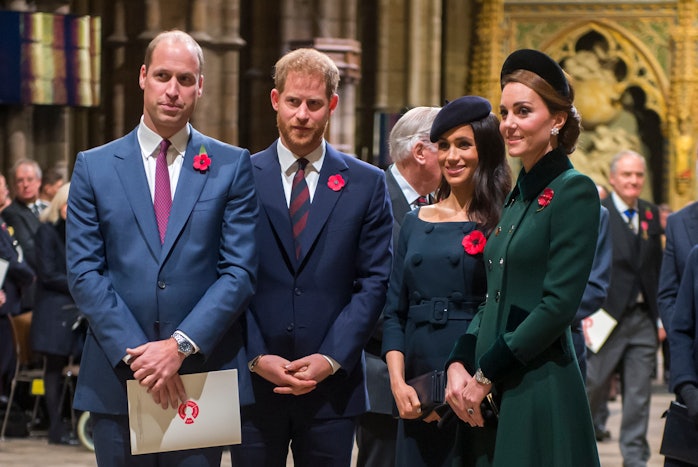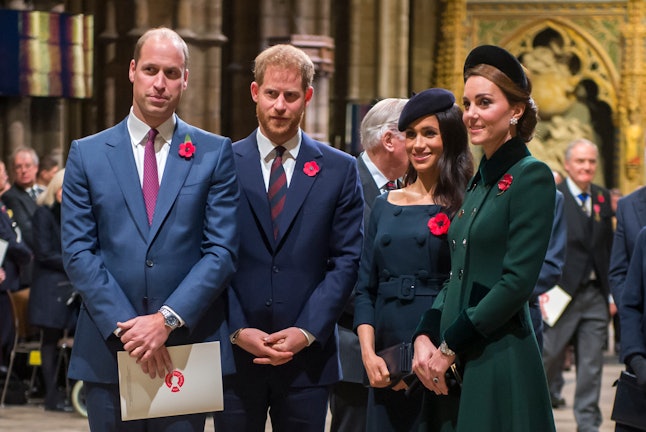 With a baby on the way, their family is certainly set to start growing, and Harry even hinted he's hoping for a girl. According to People, while the prince walked down a Melbourne street on his recently royal tour of Australia, a woman called out to him, "I hope it's a girl!" Harry reportedly quickly responded: "So do I."
Prince Charles reportedly told guests in a recent speech that Harry and Meghan "were offered countless thoughtful suggestions for the naming of their forthcoming baby" during that trip. "Just between us, I suspect that Kylie and Shane may possibly make the shortlist," Charles added during a reception at London's Australia House, per Marie Claire.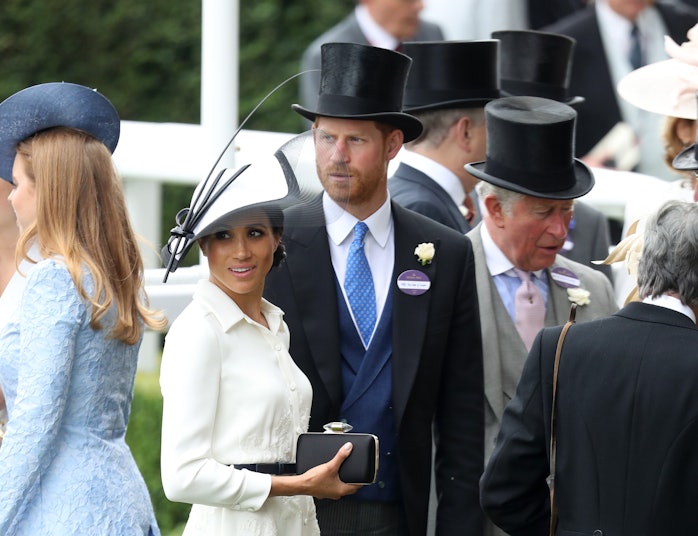 Here's hoping Harry and Meghan will start filling up some more of Frogmore Cottage's many bedrooms with more adorable royal babies in the future.
Source: Read Full Article