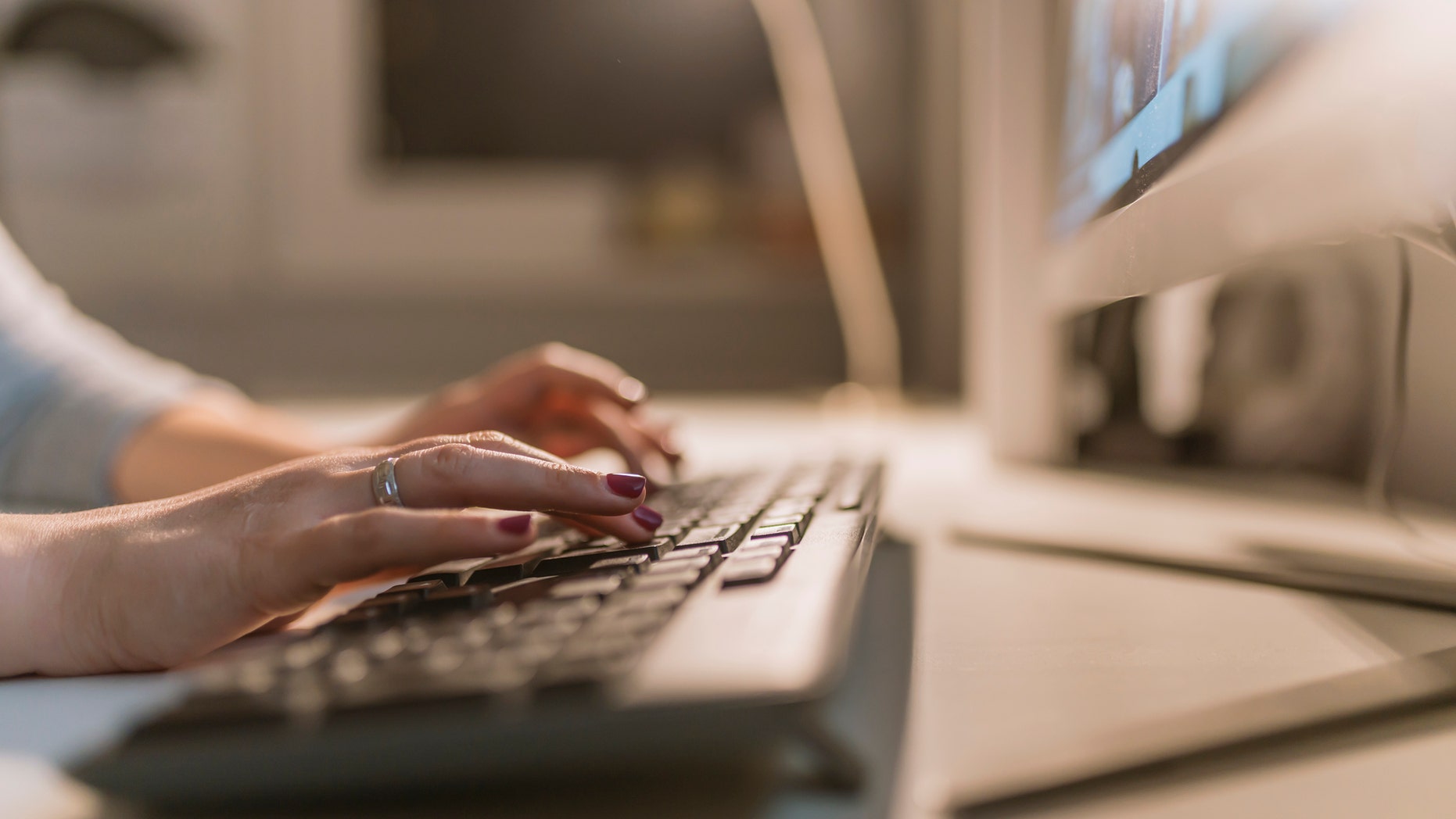 The woman, identified as a California hairdresser named "Yin," was bilked out of $273,000 by a man she met on Match.com.
(iStock)
A 56-year-old woman who was hoping to find true love has instead found herself hundreds of thousands of dollars poorer thanks to an online scammer.
The woman, identified as a California hairdresser named "Yin," was bilked out of $273,000 by a man she met on Match.com, and who identified himself as a major with the U.S. Marines, KABC reported. Now, she's sharing her story with the outlet in order to warn other online daters of scam artists who may be seeking to pull the same stunt.
WOMAN CLAIMS TINDER BANNED HER OVER BLOODY HUNTING PICS
Yin said she joined Match.com because she wasn't meeting many new people between her job at the salon and her caring for her mother. She soon met a man named "David Perez," who identified himself as a Marine, and told her he was to be deployed to Afghanistan. Yin fell in love with Perez, and began exchanging messages and texts over the next month.
He had even sent her pictures of a man dressed in military uniform — a reporter for KABC, Dan Noyes, is currently seeking out the Marine whose photos the scammer used in order to convince her of his lies.
"I fell in love with him quickly, you know," Yin told KABC's Dan Noyes. "Like really deeply fall in love with him, trust in everything he said."
TINDER SAYS THESE ARE THE MOST POPULAR FOODS, TV SHOWS AND MUSIC AMONG USERS
After five weeks, Perez convinced Yin he needed money before heading off on a secret mission, conning her out of a total of $273,000.
He then promised to meet her at an Oakland restaurant for her birthday, but never showed. And that's when she realized she'd been had.
Yin contacted the FBI and filed a complaint, but has yet to hear back. Match.com has refunded her membership fees and deleted Perez's profile, and the company provided a statement to KABC claiming that less than 0.01 percent of users reported scams in 2018. The site itself also offers information on avoiding such scams, a spokesperson added.
Yin, meanwhile, has reportedly lost her life savings. She's also declined to reveal her true identity, as she hasn't told her family of the scam.
FOLLOW US ON FACEBOOK FOR MORE FOX LIFESTYLE NEWS
A study of romance-related scams co-authored by a Better Business Bureau investigator estimates that scammers have cheated Americans and Canadians of around $1 billion since 2015, Yahoo Lifestyle reports.
Source: Read Full Article