Ruth Bader Ginsburg, known by her adoring fans as the Notorious RBG, is a legal and pop-culture icon with a track record as a champion of women's rights, a venerable Supreme Court justice, and well, a noted gym rat. Her life has taken the spotlight in the last year as we've seen her life story drawn out through the documentary RBG. Now, there's even a biopic about the landmark case that built the foundation of her activism. Titled On the Basis of Sex, the film stars the brilliant Felicity Jones as a steely young RBG and Armie Hammer as her husband. Many of us might know the broad strokes of Ginsburg's accomplishments, but most may not be familiar with her humble beginnings. Here's the triumphant story behind the film about the case that started the justice's reputation as a hardy feminist legend.
Despite graduating top of her class in law school at Columbia University, Ginsburg had trouble finding a job at a law firm because she was a woman. She started teaching at Rutgers University, becoming one of the few female professors in her field. Even as a professor, Ginsburg went after opportunities to meaningfully practice law. In Reed v. Reed, she wrote a brief that convinced Supreme Court justices that gender-based discrimination violated the Equal Protection Clause under the 14th Amendment. As a result, the Reed case brought down an Idaho statute that favored men as administrators of estates.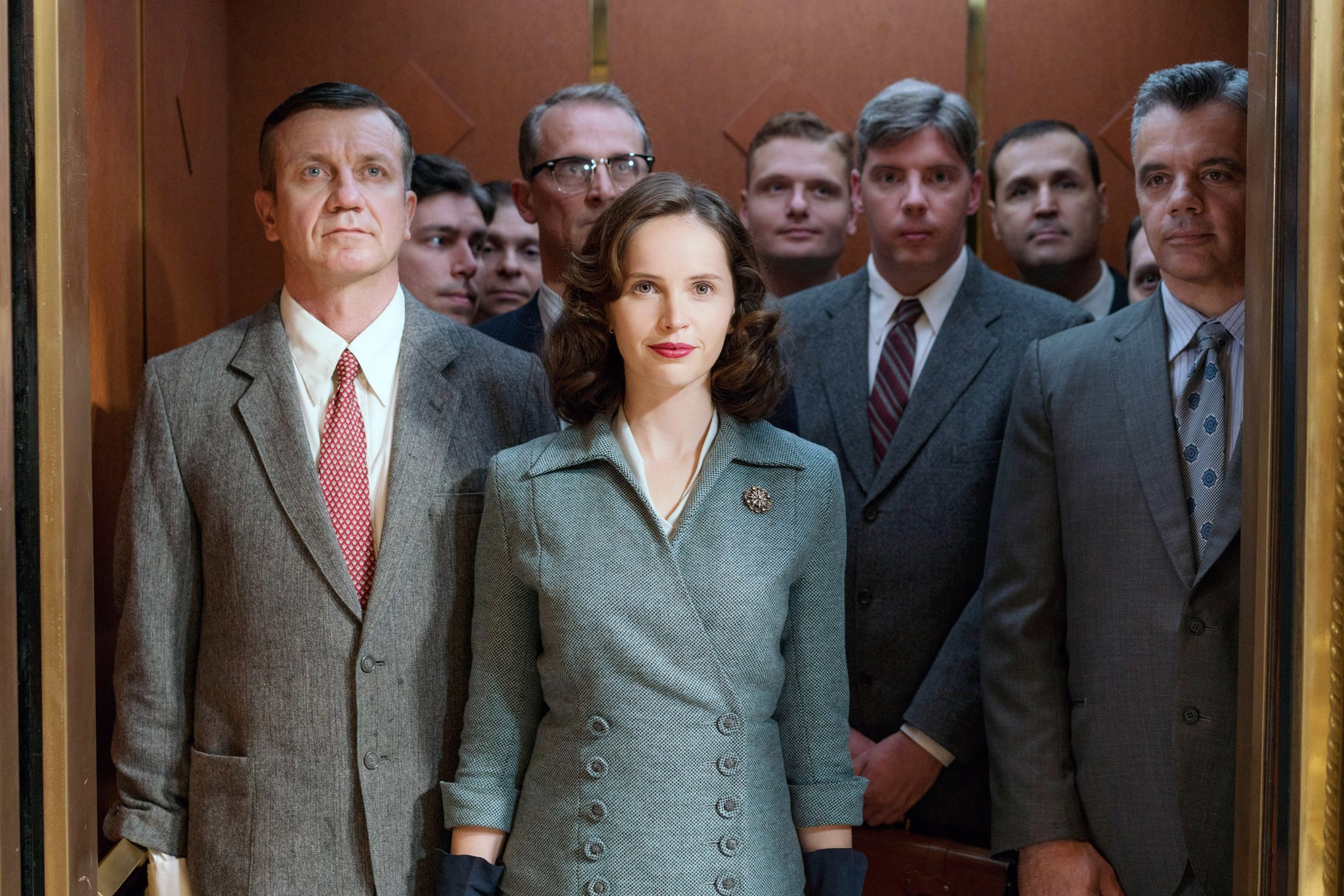 Ginsburg then restrategized and started taking more cases with male appellants in order to appeal to male judges. If she could establish precedents that men were being discriminated against on the basis of sex, she could apply the same logic to unfair laws against women. In the early '70s, her husband Martin, the second half of her famously feminist marriage, brought to her radar the case of Charles Moritz, a man in his 60s who was caring for his 93-year-old mother. Moritz wanted to take an income tax deduction for those who cared for a child under 12 or a disabled relative of any age. He was denied this deduction since it was only available to single women. The loaded law, as Ginsburg has explained, presumed that women were primary caregivers while men were responsible for earning money.
The Ginsburgs took Moritz's appeal case together, Ruth arguing for equal protection while Martin worked out the tax portions. With help from the ACLU, they won the case in Denver's 10th Circuit Court of Appeals, which determined that sex-based distinction prevented Moritz from the equal protection of the law guaranteed by the Fifth Amendment's Due Process Clause.
After the Moritz case, Ginsburg would win five out of six cases in front of the Supreme Court. The rest, as they say, is history. In 1993, Ginsburg was nominated to become an associate justice of the Supreme Court. Twenty-five years later, she continues flexing her legal prowess in the social justice arena today.
On the Basis of Sex comes out on Dec. 25.
Source: Read Full Article