When you're decorating your home for the holidays, there are two important things to keep in mind: make it as festive as possible and make it Instagram-worthy. Your first order of decor business is the tree. If you want your space to stand out this year, ombré Christmas trees are truly Instagram's coolest holiday trend, and definitely worth checking out. The ombré look can be as natural as a soft blanket of white snow making its way down a green tree, or something more vibrant like hot pink hues at the top slowly transitioning to gold. It's all about whatever tree matches your holiday aesthetic.
It's so easy to switch up your holiday decor if you want to try something new. There are tons of treemendously trendy trees, including millennial pink Christmas trees, champagne Christmas trees, and now ombré trees. You can also create an extremely colorful ombré look by organizing your ornaments by shade. Color-coordinate and have a rainbow make its way down your tree from top to bottom. The same effect can be accomplished with the way you decide to light your tree.
Though, you can't decorate without a tree to begin with, so if you're feeling the ombré look, you might want to consider any of these seven trees. Once you're done rockin' around the Christmas tree and putting the star on top, a selfie for the 'Gram is required, because you're having an Insta-worthy kind of Christmas.
1

This Tree Is Chic AF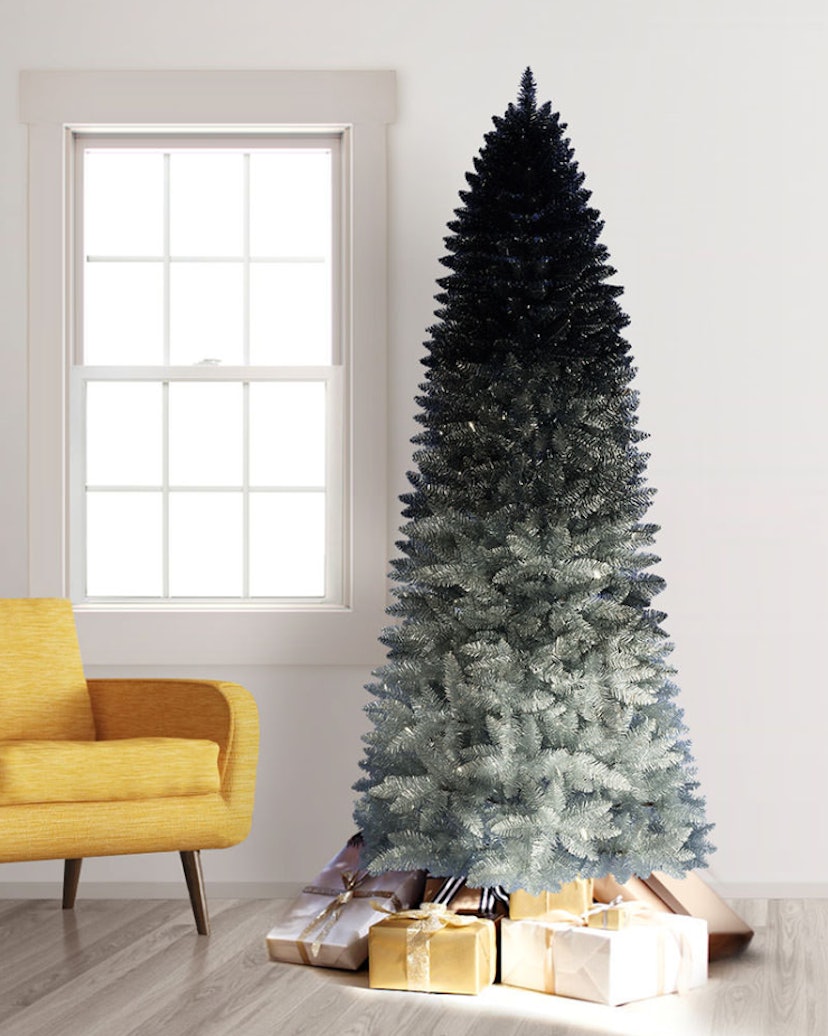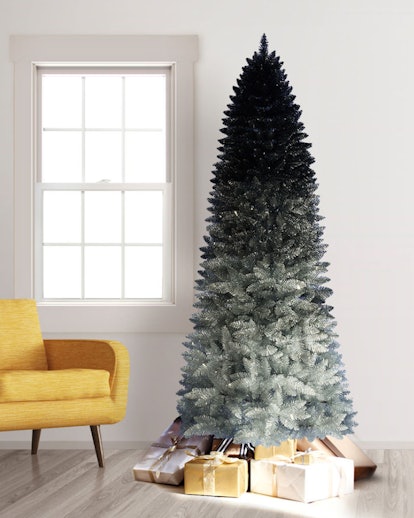 Silver Shadow Ombre Tree
$169.99
Treetopia
It's clear this ombré tree was made for the spotlight. When you turn on the LED lights every night, the metallic branches will glisten. The best part is that this tree comes in different sizes — from six to nine feet — to fit any room in your house.
2

Rose Gold Lovers Will Fall For This Beauty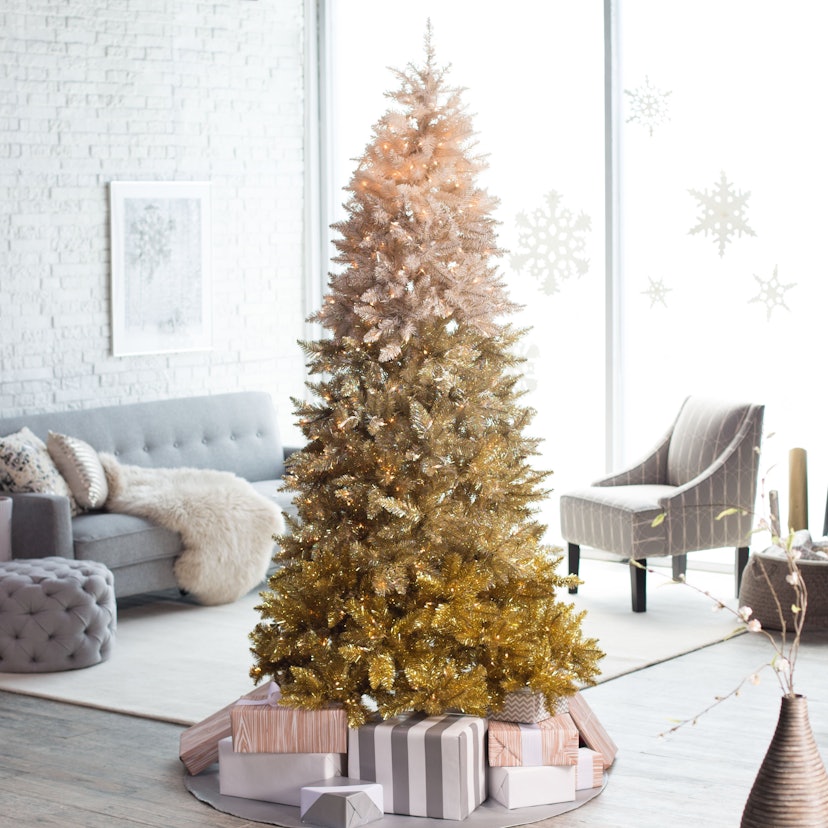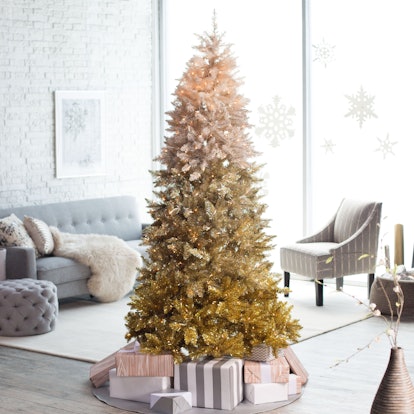 Pre-Lit Vintage Gold Ombre Spruce Christmas Tree
$313.48
Walmart
If rose gold is your jam, you'll love this ombré tree from Walmart. It starts with a millennial pink-esque top, and gradually becomes more vibrant with a golden shine. This will be the perfect tree to hang all your pink and gold ornaments.
3

You Won't Have A Blue Christmas With This Red And White Tree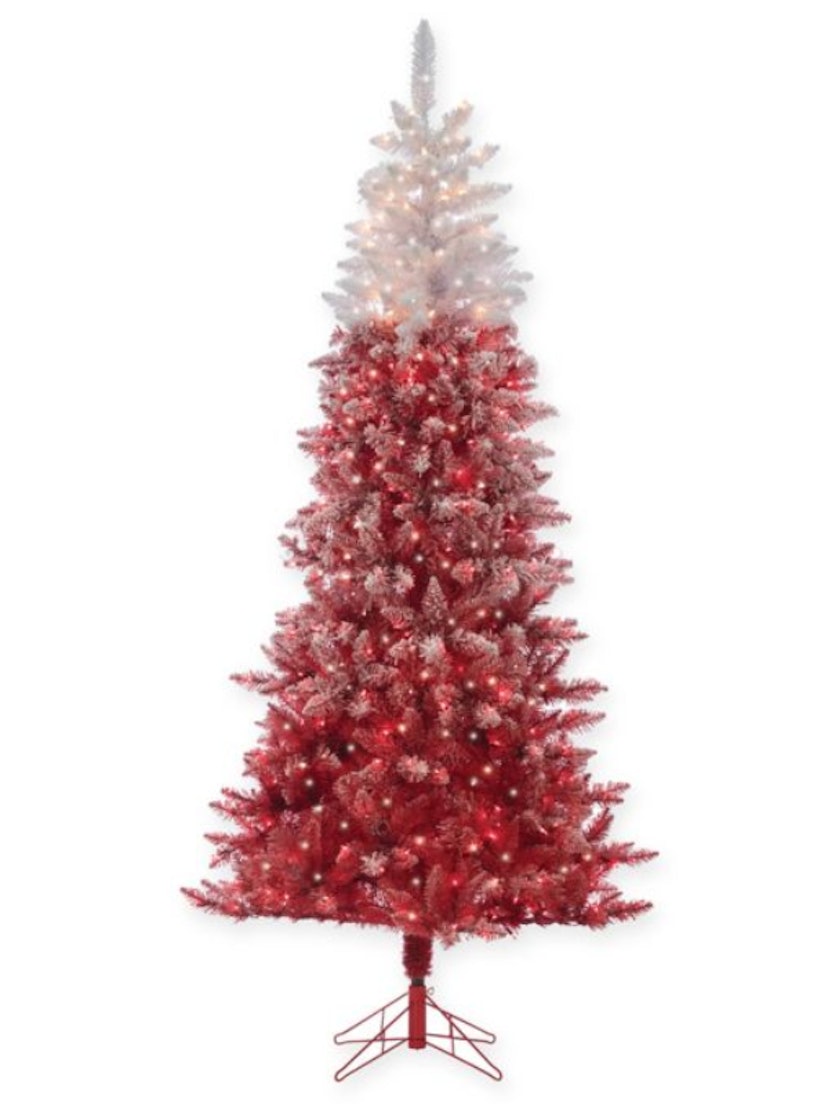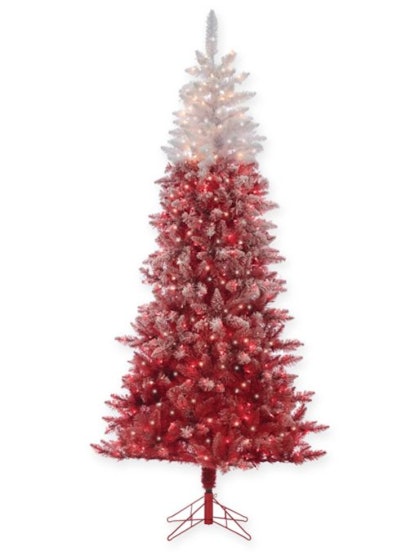 7.5-Foot Flocked Ombre Pre-Lit Christmas Tree in Red with Clear Lights
$309.99
Bed Bath & Beyond
This ombré tree from Bed Bath & Beyond looks like it has a soft blanket of snow on the top, and it gradually becomes red like Christmas. This is the perfect tree for any busy girl who has a bunch of holiday festivities planned, because it comes pre-lit. You can decorate quickly and get back to sipping hot cocoa, Christmas shopping, and cookie swapping. And if a seven and a half-foot tree is too big for your space, this tree also comes in a four-foot version.
4

This Metallic Tree Will Make The Season Sparkle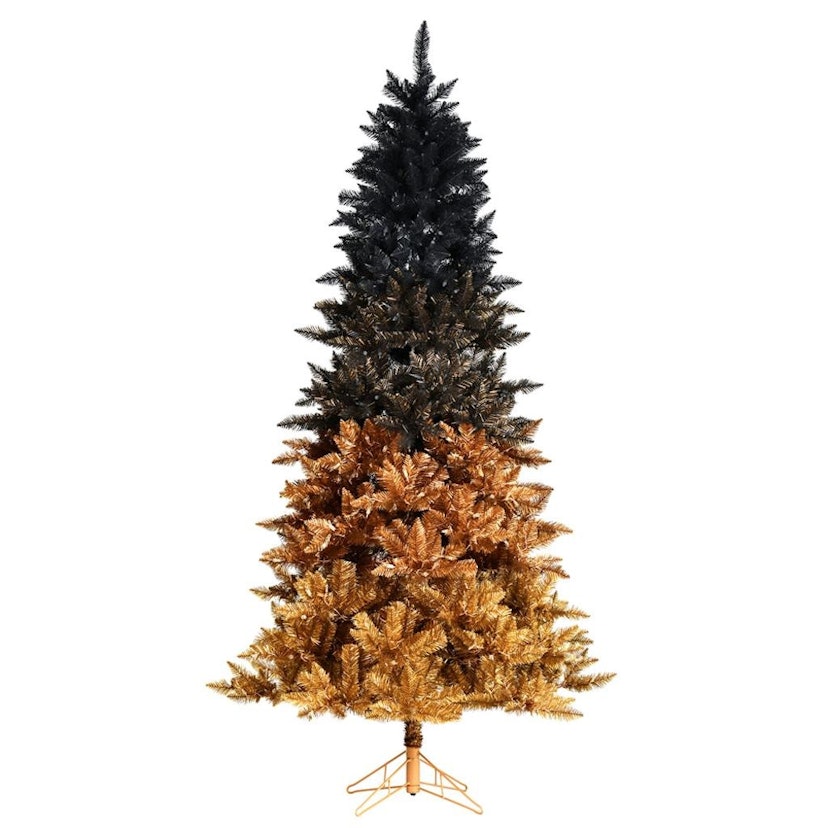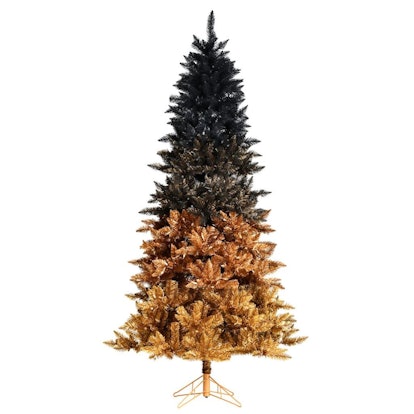 Vickerman Unlit Christmas Tree
$795.69
Light Bulbs
This golden tree will shine just as bright as the star topper. The ombré gradually goes from black to golden for a glam look. You might want to mix things up and put your golden ornaments on top, and gradually get to your darker ones at the bottom.
5

This Gray Christmas Tree Is So Dreamy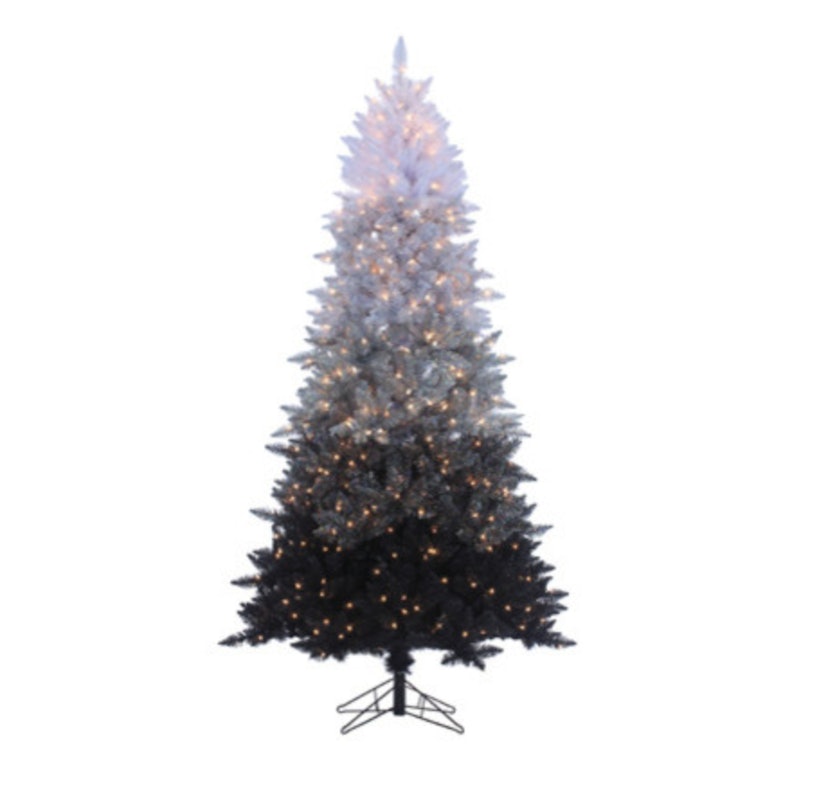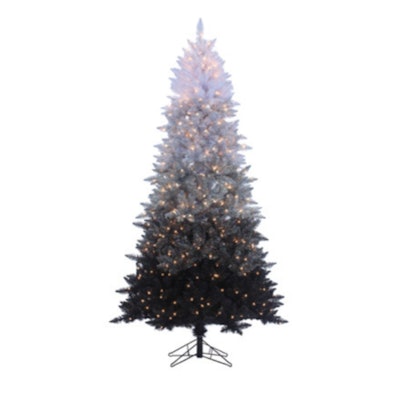 Vintage Black Ombre Spruce With 600 Clear Lights
$338.99
Houzz
This is the ultimate grayscale tree. The colors of your ornaments will really pop against the subtle colors of the branches. You can also keep it in the same hues with just white and black-colored hangings.
6

This Set Of Mini Trees Is Just Too Cute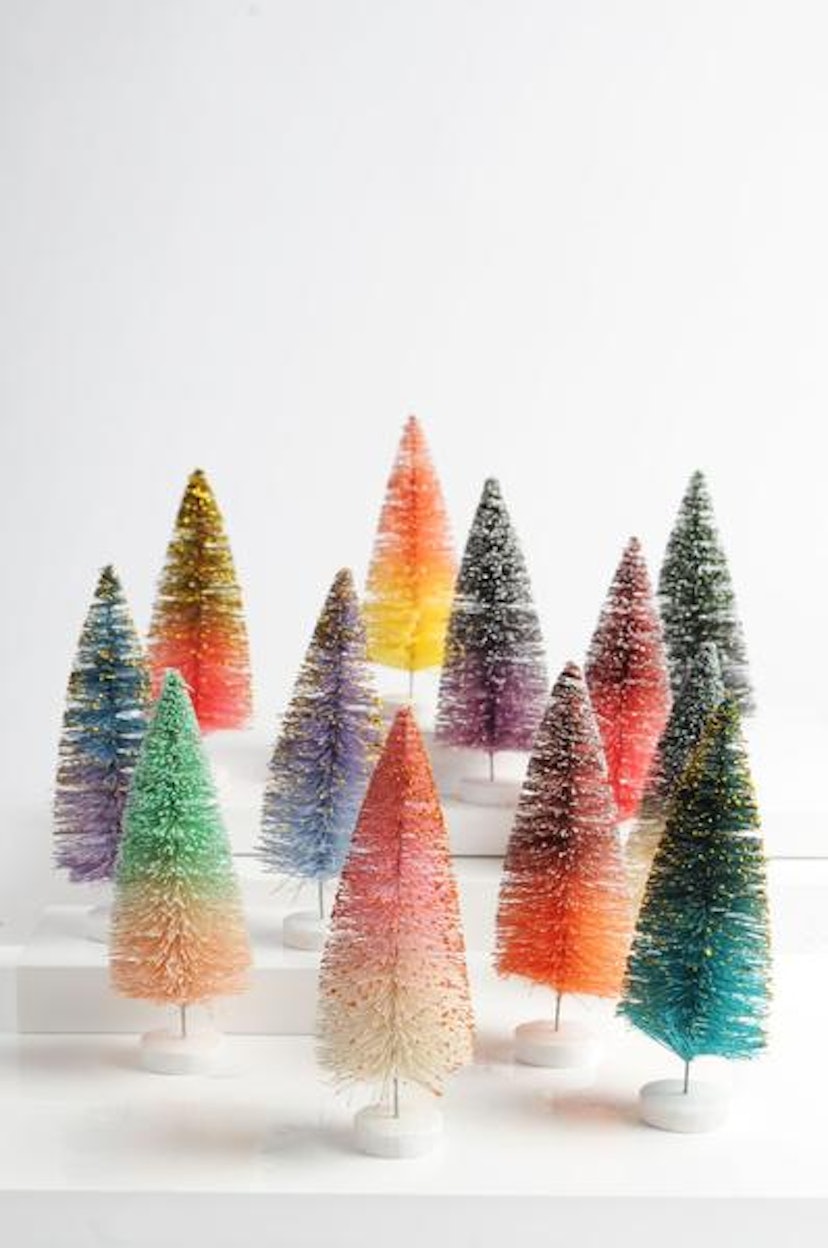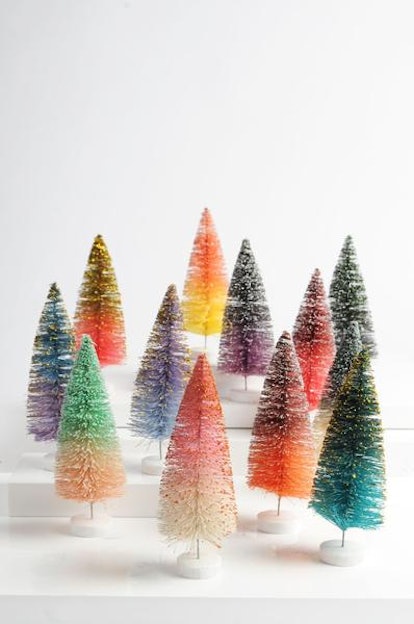 Cody Foster & Co 12 Large Of Glitter Ombre Tree Set
$26.11
Trouva
If you don't have the space for a giant Christmas tree, this set of 12 mini trees is the way to go. You can cover your dorm room or entire apartment with colorful ombré throughout. With all of the trees around, you'll certainly have a Christmas you'll never fir-get.
7

This Tree Looks Like A Candy Cane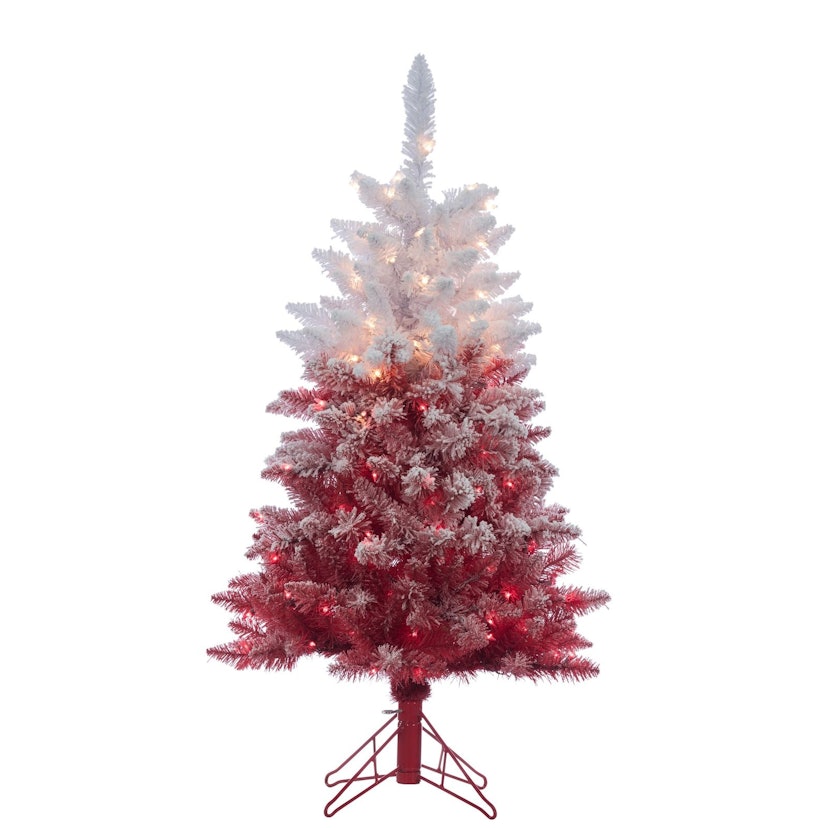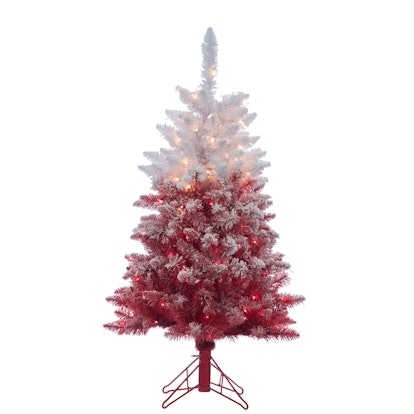 Gerson 4Ft. Flocked Red Ombre Tree with 150 Clear Lights
$153.14
eBay
This mini white and red ombré tree is cute AF. It's the perfect decoration to bring the festivities to your workplace. It'll spread the holiday cheer at your desk, and it also comes with lights on it. It's clearly a win, win.
Source: Read Full Article