Back when Maroon 5, a band who is still somehow relevant, was confirmed to play the Super Bowl halftime show, there was ~talk~ that Cardi B might perform along with them. But please be advised that Cardi B is most certainly NOT performing with Maroon 5, and the reason why is shrouded in controversy. U ready?
Kay, But Was Cardi Even *Technically* Asked to Perform?
While there was no firm offer, Cardi was reportedly in talks with the NFL. The thing is, a source told Page Six she was demanding a $1 million fee. "Cardi B is standing tough and holding out," the source said. "She doesn't want to do it unless they roll out the red carpet for her."
TBH, Cardi fully deserves $1 million to perform "Twerk" at the Super Bowl, but artists don't historically get paid for the halftime gig. Either way, money isn't why Cardi opted out. The real reason she's not performing? Way more political. But before we get to that, I'm going to force us all to watch the video for "Twerk." It's very important.
Why'd She Say No?
Much like Rihanna, Cardi said no to the Super Bowl in order to support Colin Kaepernick, the former NFL star who took a knee during the national anthem to protest racial inequality and police violence.
Cardi's rep told Page Six, "The rumor circulating that she wants a million dollars and she wants her own set is false. There was never a firm offer to begin with for a performance. There [were] talks about it, but she was not particularly interested in participating because of how she feels about Colin Kaepernick and the whole movement…But again, there was never a solid offer for her to say yes or no to regarding the Super Bowl."
Meanwhile, Cardi herself told TMZ that she'd play the Super Bowl "when they hire Colin Kaepernick back."
And she made her feels pretty clear on Twitter:
All these football team owners talking and all lat but when is y'all going to hire Colin Kaepernick ?😠
All I want to know is… when are they going to hire Colin Kaepernick ?😒😤
What's She Doing Instead?
IDK, probably celebrating the fact that she singlehandedly stopped the government shutdown?! JK, she's actually "confirmed to do a set with Bruno Mars" on the same weekend as the Super Bowl, and you can get tickets right here.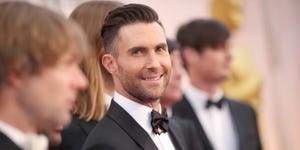 Source: Read Full Article